Not everyone travelling to Bangkok does so in the single-minded pursuit of pleasure. In a bend in the Chao Phraya River lies the jungle-clad island of Bang Krachao. Often described as the city's 'green lung', it's home to a spa for the way you are: RAKxa.
I speak from experience when I tell you that Bangkok is one hedonistic city. While the face-tattoo and chain-smoking monkey in the movie The Hangover Part II may be a fantastical push in characterising the Thai capital's own brand of fun, there is no denying that pleasure-seeking is high on the agenda in Bangkok. For all the best reasons, of course, and not just the partying, but also the food, shopping and mile-high sky bars. There's always a mood of high indulgence (and low inhibition) in the air, so I usually just power through the health transgressions with the intention of detoxing and recovering when I get home. Or perhaps that single shot of wheatgrass at my sumptuous buffet breakfast at the hotel will do the trick… Or an afternoon at one of Bangkok's men-only spas (speaking of transgressions)…
While travelling for self-care may be antithetical to the image and perception of Bangkok, there is another side to the city. After all, it is the centre of Thai medicine and massage, with a history stretching back to around 2,500 BCE. A visit to Sala Moh Nuat at one of the city's biggest attractions, Wat Pho, will confirm that holistic health has been at the very heart of life in Bangkok since it became the capital of Thailand in the 18th century.
Many of Asia's top wellness providers can be found here, with facilities that don't invite comparison with an ashram. Bangkok's wellness providers offer up fancy and expert treatments, and have positioned themselves as among the finest in the region. And I got to experience the best.
Just a little outside the city, in a Bangkok suburb set on a small (well, 85-acre small) island in the middle of a delta on the Chao Phraya River is RAKxa. In Thai, 'RAKxa' means to cherish and heal. It is Thailand's first fully integrated, luxury medical, aesthetic and holistic wellness retreat. The owners are well-seasoned wellness travellers. Having traversed the world and experienced the very best in wellbeing, they saw an opportunity to create something truly special here, partnering with Bumrungrad Hospital, a world leader in innovative healthcare, and Minor Hotels, an international force in hospitality, to form a powerful ménage à trois.
Only 30 per cent of RAKxa's acreage is allocated to the facilities; the rest is glorious, green open space. The air here is fresh, and it's quiet, despite guests still being able to catch a glimpse of the shimmering high-rises touching the hazy skies over Bangkok.
The whole retreat is a wonder of Thai design and sustainable practices. What I loved most was its deep sense of place – that's all about the Chao Phraya (the River of Kings), the lifeblood and energy source of Bangkok – pulled expertly together by superstar Thai designer Vichada 'Dao' Sitakalin, well known for her passion for Thai heritage and artisanship.
Guests here come with a goal in mind. Five to seven nights are the average stay, but 10–15 are optimum. Many check in for fast-track weight management, which takes at least a fortnight. My objective is all about energy boosting, vitality and rejuvenation.
I am immediately assigned both a wellness consultant and a doctor, and together they plan my programme here. Fitness is a key theme as well and, while I will not be put through the paces at the retreat's extensive Medical Gym (as someone on a weight-management programme is), I still endure a six-activity physical checklist to find out where I am with my fitness. It will help them make long-term recommendations, as they view exercise as an integral part of everyday life. In each activity – balance, leg strength, leg-arm coordination and connectivity, flexibility, core strength and cardio fitness – there are two points to gain to add to a final score of up to 12. Despite my love for Bangkok-style indulgence, I score an eight.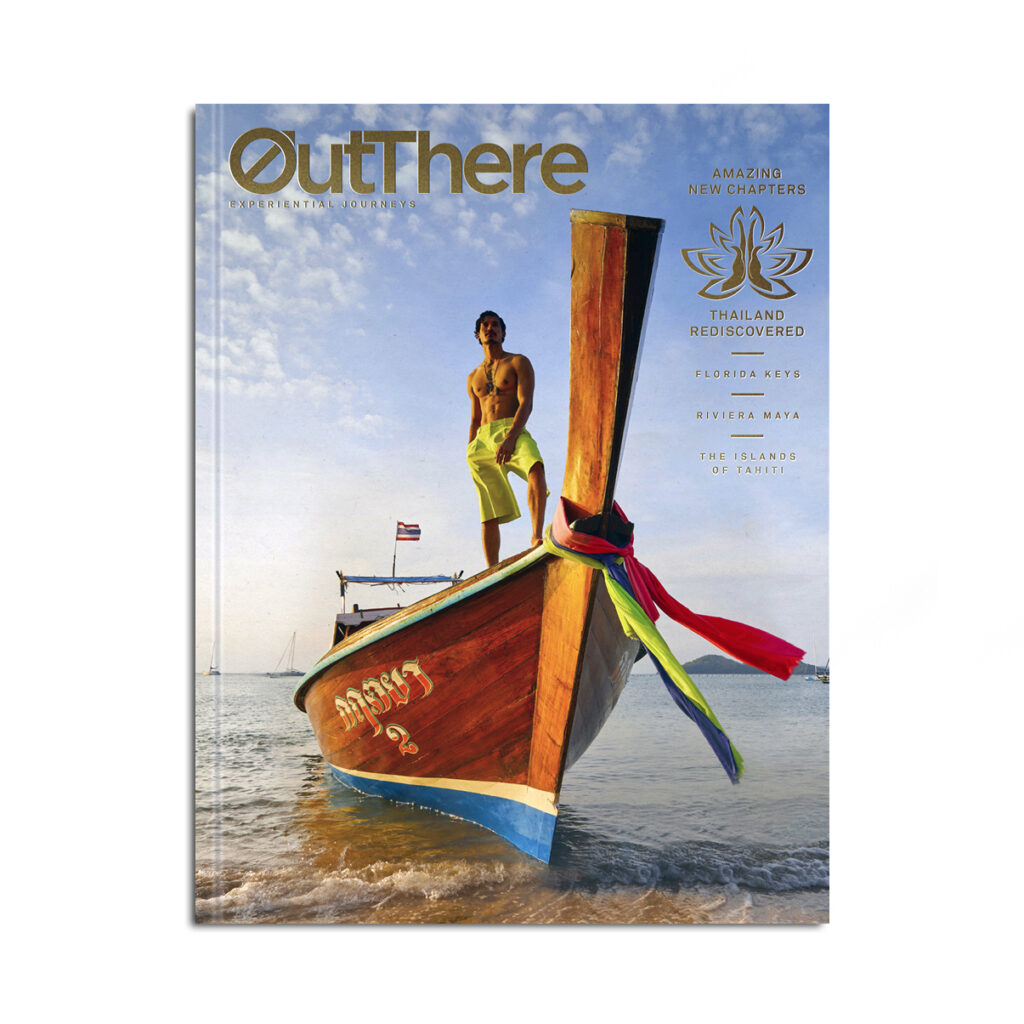 Food and nutrition are also key to the RAKxa experience. But unlike some other medical retreats where hunger is health, it serves up excellent cuisine in its restaurant. Each meal starts with a different, home brewed kombucha aperitif to boost gut health. The three-course meals are designed as protein loads, with 400–600 calories per meal, and every single one was delicious and plated beautifully. To act as a carb boost to help me through my programme, there's bread too – a slither of sourdough and gluten-free varieties baked differently each time and presented beautifully in every colour of the rainbow. Wine with meals is not off limits, but all the bottles in the cellar are organic or biodynamic, and guests are limited to two small glasses per day.
In any case, the food here is all organic and, as much as possible, locally sourced to meet the retreat's sustainability manifesto. However, that's not always possible for logistical reasons within the Bangkok metropolitan area and, with the delta's high saltwater levels, it has been hard for the team to build their own organic garden successfully. Instead, it partners with Patom Organic Farm in Suan Sampran, on the western edge of the city limits, in itself a really meaningful place to visit.
The VitalLife Scientific Wellness Clinic at RAKxa is run by Bumrungrad Hospital and it looks after all forms of medical wellness (except for any invasive or surgical therapies) – so that's everything from convalescence, to hormone therapy, to aesthetic procedures. At the time of my visit, it was in the process of building a dedicated cancer-care part of the retreat. Its most popular treatment is intravenous vitamin therapy, but with a fear of needles, I opt for something altogether different. Phobias are personal, so I didn't mind being put in a hyperbaric oxygen chamber for an hour – claustrophobic for many, but re-energising for me. Its purpose is to enhance the distribution of oxygen in my blood capillaries, through to my tissues, organ and brain. Going into a deep freeze to -140°C for my three-minute cryotherapy session doesn't bother me, either. This is to increase my blood circulation, as well as the release of feel-good endorphins and the anti-inflammatory protein norepinephrine. I feel great after my colonic-hydrotherapy, designed to remove toxins from my intestinal tract. Although not the most comfortable experience, I'm positive it's done me good.
VitalLife has also pioneered a Pride Clinic, aimed at the LGBTQ+ community to help with our specific wellness and medical needs. Spearheaded by Dr 'Pierre' Sira Korpaisarn– a handsome, Thai hormone doctor, who is also a bit of an Instagram star – the programme fills a big gap in the market in high-level healthcare for the community. It stems from Pierre's desire to create a safe space for LGBTQ+ people around hormonal health, cosmetic enhancements and even sexual health. It's something we take for granted as people who live in Western countries, but it is still a taboo subject in South East Asia and, with many high-profile people or celebrities who need treatment out of the public gaze, privacy and discretion are ingrained at the clinic and so is board-level and staff support. Because they are already leaders in gender-affirmation surgery and aftercare at the luxurious hospital in Bangkok, the team includes aesthetic specialists, mental-health professionals and identity counsellors (unlike others who offer just the surgical procedure). They are also attentive to pronoun use and the entire team undergoes regular sensitivity training.
At RAKxa Jai – the holistic wellness facility – the vibe is a little different, although equally as consultative and goal-oriented. The centre is all about harnessing multi-generational wisdom in wellness and alternative medicine from across the globe (and sometimes beyond), focusing on ancient know-how that has withstood the test of time, but using science-based methodologies to 'help you form a pathway of communication between the physical, emotional and spiritual to cultivate wellbeing from within'. From Ayurveda, to Chinese medicine and Vichy showers – you name it, they do it. Holistic in every sense of the word.
Here, albeit in a different way from VitalLife's Pride Clinic, they are also cognisant of the specific needs the LGBTQ+ community may have – in terms of sexuality, mental health and belonging. While the resultant therapies may still be universal to overall wellbeing and tranquillity, it is refreshing to hear my wellness consultant engage with the subject without skipping a beat, demonstrating a clear understanding that being a queer person can sometime mean there are added levels of complexity and anxiety to life.
"With many high-profile people or celebrities who need treatment out of the public gaze, privacy and discretion are ingrained."
Keen to experience some local competencies, I engage in some Traditional Thai Medicine. TTM, as they call it, is based on the belief that the human body is composed of four fundamental elements: water, earth, wind and fire (is it any wonder that the song 'Boogie Wonderland' plays over and over in my head throughout the session).
The element that I am, based on the time, date and circumstances of my birth, refers to specific qualities I hold and its impact on my organs, cell-tissue and bodily functions. The dominant element plays a significant role in my characteristics, but most importantly in my weaknesses too. I'm told that it is the constant interaction between these different elements that sustains my life and it is vital I keep them balanced and in equilibrium. Throughout life, the elements go in and out of balance and that is why I may be sick or emotionally vulnerable. TTM, in practice, is about promoting wellness and longevity by manipulating the body's energy lines.
My consultant recommends a detoxification therapy called Ya Pao. It starts with an abdominal massage, which is similar to the Chinese Chi Nei Tsang, a healing touch therapy that deeply massages the abdomen and internal organs so that they function more efficiently. It also encourages the circulation of my lymphatic system. This is followed by a herbal burning on the abdomen to rid the body of bloating and pain. Because RAKxa Jai is more than just Thai health, they add a soothing Angel Stone Healing session (said to have originated in South America), where cool angelite crystals are rubbed on my body and face to promote serenity and resilience in my soul.
What follows is a fusion of Prakob (herbal compression), deep tissue, Ya-Pok (where spicy, fermented herbal paste is used to target inflammation deep in the joints) and classic Thai massages to make me feel brand new. With more time, I would have tried the Karsai therapy, which is popular among LGBTQ+ guests. It is therapeutic genital healing, a very precise pressure-based massage to dissolve sediment build-up and toxicity in the circulatory system. Apparently, it's great for sexual vitality, letting go of any emotional blockages and any problems associated with the sexual organs.
Treatments completed, I zone out in RAKxa Jai's magical spa space, with its double-height windows overlooking the river and delta. I end my day drenched – the hydrotherapy circuit at the retreat is one of the best I've ever experienced.
RAKxa is a sanctuary: everything here has been designed to promote wellbeing, tranquillity and inner peace. Beyond all the mind, body and soul stuff, I also liked that they delicately balanced their wellness objectives with contemporary luxury hospitality. The villa-style accommodation is stunning – it's where residential wellness meets luxury resort, where healthy food meets gourmet, and the team, on the whole, is top notch, both in their expertise but also in their approach to service and hospitality.
Wandering the resort, there's a beautiful swimming pool and sundeck, a tea house, and a riverboat to take you on sunset cruises. I leave RAKxa without feeling like I've been discharged from hospital. It felt as if I've had an amazing holiday.
The motto here is 'health is wealth'. And while I understand that wellness doesn't always have to be commoditised in this way, there's definitely a luxury in looking after yourself. And if luxury (in all senses of the word) is what you're after, then it's very hard to beat what's on offer at RAKxa.
Photography by Davil You Studio, Liefdie, Uwern Jong and courtesy of RAKxa