When it comes to New York City's alternative-cabaret scene, nobody knows their 'alt-alt' from their 'alt' better than Michael Musto. Here, he uncovers a world of edgy entertainment for the cognoscenti.
In New York City, Broadway is where the big names, familiar play titles and jukebox musicals about Cher and Carole King are produced, whereas off- and off-off-Broadway are for more adventurous and dangerous offerings, at significantly lower prices.
New York is also home to a lot of establishment cabarets, such as Broadway performers singing show tunes at Feinstein's/54 Below and golden oldies like Judy Collins and Mary Wilson crooning standards at Café Carlyle. So alternative cabaret has popped up to give a less expensive but bolder take on performance art. It's the off-Broadway of cabaret. 'Alt-cabaret' venues attract offbeat and daring people, many of them LGBT, who don't fit into standard formats and who celebrate their 'otherness' while exploring different routes of expression from the usual tourist-aimed stuff. They're the new guard of the avant-garde.
In 1998, the Public Theater opened Joe's Pub at 425 Lafayette Street in Manhattan. It was perfect that a landmark off-Broadway theatre complex should start an alt-cabaret space and one with a healthy-sized stage on which artists could entertain a house full of customers seated at tables, where they drank, noshed and absorbed. The place has since been renovated and become pretty slick looking and sounding, but the acts have stayed edgy and the admission prices have remained more affordable than uptown.
One of the regulars at Joe's Pub is Murray Hill, 'the hardest-working middle-aged man in show business' and the hilarious creation of Busby Murray Gallagher. Starting out in the neo-burlesque boom on the Lower East Side in the 1990s (which popped up as an alternative to Mayor Rudy Giuliani's sanitisation of the city and squelching of its nightlife), Murray wears a suit, sings slightly off-key ditties and trots out dirty remarks and self-deprecating jokes such as 'I just want to come up in the second page of my Google search'. The last time I saw him at Joe's, his show Murray Hill: About to Break – directed by Scott Wittman, who co-wrote the score for Hairspray – was a riot, with Murray relaying various show-biz horror stories he's been the butt of. He was once told to audition, strictly as a formality, for a TV show that had based a character on him, so he did so, only to be told that he wasn't right for the part. But the show also strove for real poignancy, with Murray singing an introspective song in between some racy audience interaction (alt-cabaret stars break the fourth wall all the time, so beware), punctuated by giddy emissions of his catchphrase 'show biz!'. 'Mur' has performed around the world with stripper/showgirl Dita Von Teese and in his shows, he introduces his own wonderfully loony musical guests for a variety-show feeling that mocks show- biz clichés while simultaneously embracing them. He's sort of Jackie Gleason meets James Corden via the new surge in trans visibility.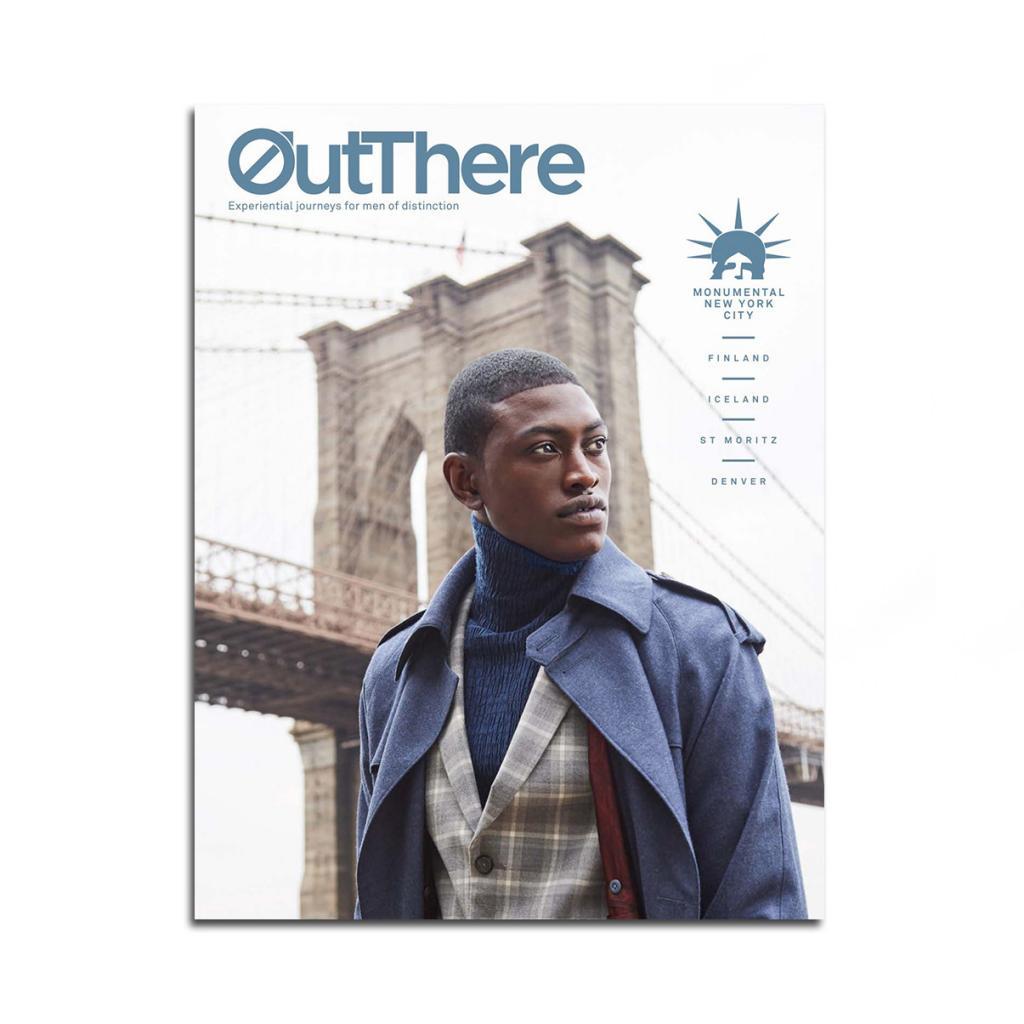 One of Murray's regular guests is Bridget Everett, a fiery, Kansas-born entertainer with a full-throttle rock-and-roll voice and an unselfconscious knack for gleefully provoking her audience. Bridget had been burning up the scene for years when she got the attention of stand-up comedian Amy Schumer, who put her on her TV show and in the movie Trainwreck. In 2017, when Bridget scored in another film, Patti Cake$, and it looked as if she was about to nab an Amazon series, The Tonight Show Starring Jimmy Fallon booked her as a guest and she got a standing ovation for belting out the Janis Joplin hit 'Piece of My Heart' with every fibre of her being. The series didn't happen, but Bridget has; her fleshy wonder is always outrageously worth catching. On the TV show Theater Talk in 2017, she told me: "I always wanted to go to New York and be a singer, but not a Broadway star. When I met people like Murray, I knew that this is what I want to be doing."
More dry and sardonic than rambunctious, Justin Vivian Bond is another alt-cabaret favourite who's here for the duration. The trans diva has performed with Kenny Mellman as Kiki and Herb (with Justin as a sloshed, over-the-hill entertainer), but Mx Bond is also terrific in a solo act and as comfortable with a sultry Weimar ballad as a deadpan monologue about murderous 1960s sexpot Claudine Longet. And the talent keeps coming at Joe's Pub, whether it be comic singer Angela Di Carlo, who has great pipes and jazzy caftans, or Lady Rizo, who could easily be the next Lady Gaga. Rizo – birth name Amelia Zirin-Brown – fuses various genres for an o eat and heady act that it's impossible to turn away from. Not surprisingly, she's been picked up for collaborations with Moby (she's on his 'Pale Horses' song) and gender-fluid playwright/actor Taylor Mac cast her in The Lily's Revenge at HERE Arts Center (145 6th Avenue), where mixtures of dance, theatre and multimedia reign. If she ends up remaking a Barbra Streisand lm, I wouldn't be surprised. Also adding theatrics to music, Kenyon Phillips performs a sensuous, edgy act of original rock confessionals, backed by his all-female The Ladies in Waiting band and studded with gifted guest stars.
Going for pure laughs, Ryan Raftery does shows spoofing the dark ambitions of icons from Anna Wintour to TV producer Andy Cohen, while the comedy group Unitard (Nora Burns, David Ilku and Mike Albo) satirises the neediness of trendies and wannabes who are always so vocal about their desire to be fabulous. In one Unitard show at Joe's Pub, Burns played an airhead who knows everyone but can't remember how; Ilku portrayed an absurd designer flamboyantly hawking his wares on TV, and Albo was a multi-disciplinary artist who fled New York for Berlin and couldn't stop bragging about how supposedly great that city is. All three joined forces for a hilarious send-up of the trendy grocery- store craze ('We're Whole Foods hookers') and also a sketch in which they were haemorrhoids dangling from Donald Trump's ass and dodging all the detritus from the unhealthy foods the Prez was downing (hatred of Trump and his phobic actions permeates the scene, especially since he doesn't care for the arts in the least – not surprisingly.