No trip to West Hollywood would be complete without at least one visit to The Abbey. Situated just off Santa Monica Boulevard, this courtyard-style gay bar is at the heart of the city's nightlife. With recent expansions and some exciting plans in the offing, it was the perfect opportunity to catch up with the man at its helm, Todd Barnes.
How long have you been at The Abbey?
I came here in 2001 as a manager for four years and then came back in 2010 as General Manager.
What brought you to West Hollywood?
At the time I moved here, I was with my Belgian wife and then, like everyone who comes to LA, I wanted to be an actor. So we looked for a place around a nice neighbourhood. West Hollywood really fitted the bill. It was still affordable and centrally located.
The Abbey is one of those legendary places that everyone knows of. How does that happen?
I think it's because its growth was organic. It wasn't like a conglomerate came in and said, okay, we want to open up a big gay bar. It started with David Cooley in 1991, with a little coffee shop right across the street and, really, he had no money – he basically opened up with some credit cards and an espresso machine. I remember seeing a picture from LA Pride – he had all the guys in there, their white sneakers and white knee-high socks and cut-off shorts, looking very 1990s/late 80s. It was so funny. 'The Abbey' sign was handwritten and you could see that iced tea was a dollar. You could just feel the vibe.
David became good friends with the guy who owned the property that The Abbey now stands on. His name was Ogden 'Denny' Edwards III and he had a pottery shop here. He would come across and have a coffee in David's shop. At the time, he said, 'well hey, I've got a lot of space, I can clear out an area for you'. So that is what he did and David moved the coffee shop from across the street to over here.
So it was just tea and coffee, to begin with?
Yes. Then David got a beer and wine licence. I remember the first time I came here – in 1998 with my wife. My wife! I'm married to a man now.
…that's what West Hollywood does to you…
I know, right! People were warning us about that. Be careful of those men. It's true, it's true.
Where was I? So, I came here and my wife and I bought a bottle of wine and sat on the patio. Then I didn't come back again until after I'd come out to her. By then, The Abbey had already taken over. They'd got their liquor licence and started doing apple martinis. I would say that apple martinis are what really got The Abbey going. Then they came up with watermelon martinis. It was really known as a martini bar. Any martini you can think of, we had it. The Abbey became really successful and, when Denny allowed David to expand over into the other building, that was the third bar. That's when I came in. Denny then decided it was time for him to retire. He said, 'you can have the whole building, I'm moving to the desert'. So we built the fourth bar, which at the time was called the Ice Bar. I decided to do what they do for Super Bowl and football stadiums – allow companies to name them. We started calling it the Finlandia Ice Bar and, when I pitched the name to Finlandia, they went for it and it was very successful. Actually, Finlandia was a little-known vodka but, because we were selling so many martinis, it really put them on the map. When they were bought out, we switched to Absolut and became the number-one Absolut purchaser in the country.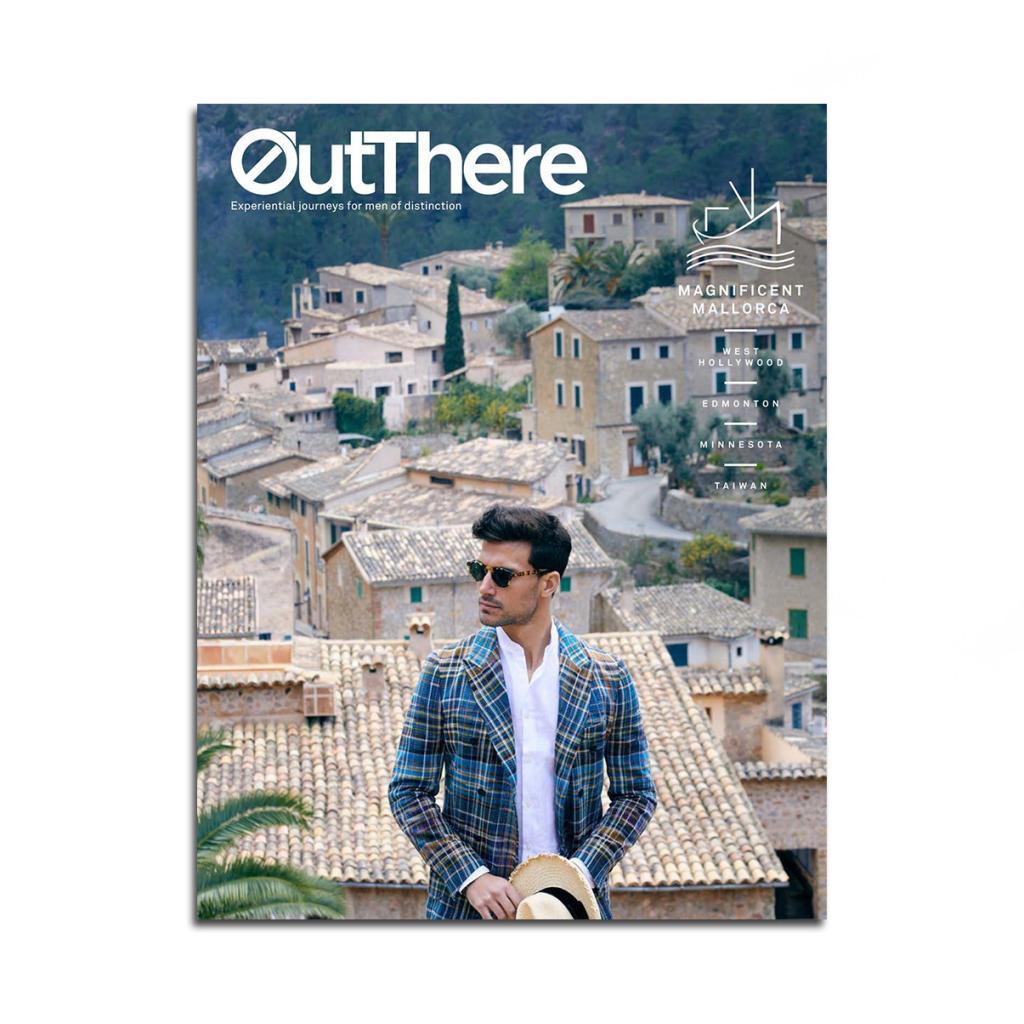 Did that change the business? Could you almost charge the brands to be featured with you?
No, we don't do that. We have a partnership with each brand and we have events they take over. Some of the events we deal with ourselves, like our annual 'Christmas in September', when we raise tens of thousands' worth of dollars of toys for the children's hospital in LA. Over Pride, however, we have a partner.
Once we opened the Ice Bar, I think we were probably the number-one busiest bar in the country. Not just the busiest nightclub, but the busiest bar in the country. Sales were going through the roof. You see, there's just nothing like The Abbey. The space is unique – the outdoor aspect, the bar, the hot guys, the hot girls and the friendly, accommodating staff.
There's a real mix of people here…
It's a very big mix. It was always voted the number-one gay bar to bring your straight friends to. We were the first restaurant to have a DJ and, even though we didn't have a dance floor or lights or go-go boys, people wanted to dance. But we weren't allowed to have dancing – we didn't have a dance licence. So we would get fined by the city. They would come in and see people dancing and be, like, here is your fine. Finally, we got our dance licence. We built the dance floor and started hiring go-go boys. We were one of the first clubs that had them. When the women came in, they'd see the go-go boys and think, 'oh my God, we're in heaven'. Right now, I'd say there's a higher straight percentage at the weekend, but it's still probably about 50/50.
There are people over there with their mum…
Oh, yeah, it depends on the time of day. As we've evolved, we've tried different things. In the beginning, when we did lunch, there were no other restaurants around, so we had a line out the door for people coming in for a meal. With the redevelopment of the park next door, mothers with their kids now stop by for coffee or tea or a martini. Then you have Sundays, which were always a huge fun-day event. That became more of a tea-dance party, where gays, lesbians and straights came to have a good time. Seven years ago we started our drag show. At the time, we were trying to think about how to increase business on Saturday afternoons, when people tend to go to the ocean. We went to Miami and saw the Palace's drag show on the beach. We thought it would be perfect to do a drag show out front, on the street where people would see it and go 'wow'. We started about two years ago and it has really taken off. We bring in extra staff and the girls are amazing – they put on a great show. It is really a lot of fun.
After that, we opened The Chapel. We wanted it to look a lot like The Abbey, but to appeal to a higher-end element. The Chapel has a different clientele – it's more gay, probably about 80 percent. During the week, there's more circuit dance music – a lot of the local crowd like that.