A menswear industry leader and retail visionary, Eric Jennings has over 20 years' experience in luxury fashion. We meet the New Yorker to talk about life and work in the Empire State.
The fashion scene in New York is a bit grittier and darker in colour than in other cities I visit. Here, there's a willingness to experiment with your look – which I love. Anything goes. I like to see guys putting effort into their style, whether they work on Wall Street or in creative fields. In terms of the business of fashion, New York seems to be leading the way, with direct-to-consumer brands and cutting-edge technology. I'm more excited now than ever to be working with companies and retailers who are charting new territories and experimenting with innovative ideas.
Where do I go shopping? So, this past weekend I was down in Nolita. There are some great brands there – Saturdays, Noah and Rowing Blazers, for instance. Multi-brand boutiques such as Oak and Stadium Goods (for sneakers) are both cool local men's stores. And not to be missed is Story, a West Chelsea favourite. Each month the store showcases new products around a timely theme, so there is always something unique and inspiring to discover. But the most concentrated shopping for men is in Midtown. Nordstrom just opened a huge men's store on West 57th Street, which has everything from classic to designer and, as you'd expect, a considerable assortment of shoes. Then, you can always visit the heritage stores, such as Saks Fifth Avenue, Bergdorf Goodman, Barneys and Bloomingdale's. And make a note – this Spring Neiman Marcus is coming to the west side of Manhattan in Hudson Yards, close to where I live with my husband.
The thing I love most about NYC is the energy. I've heard that Manhattan has this unique 'earth energy', similar to the vortexes in places like Sedona, Arizona. I feel it the minute I get off a plane. Not to get too 'woo-woo', it pulls me in and makes me feel good. As a naturally curious person, I know there's always something new to discover around every corner in the city and, whether you're a luxury traveller or on a budget, you can find your scene.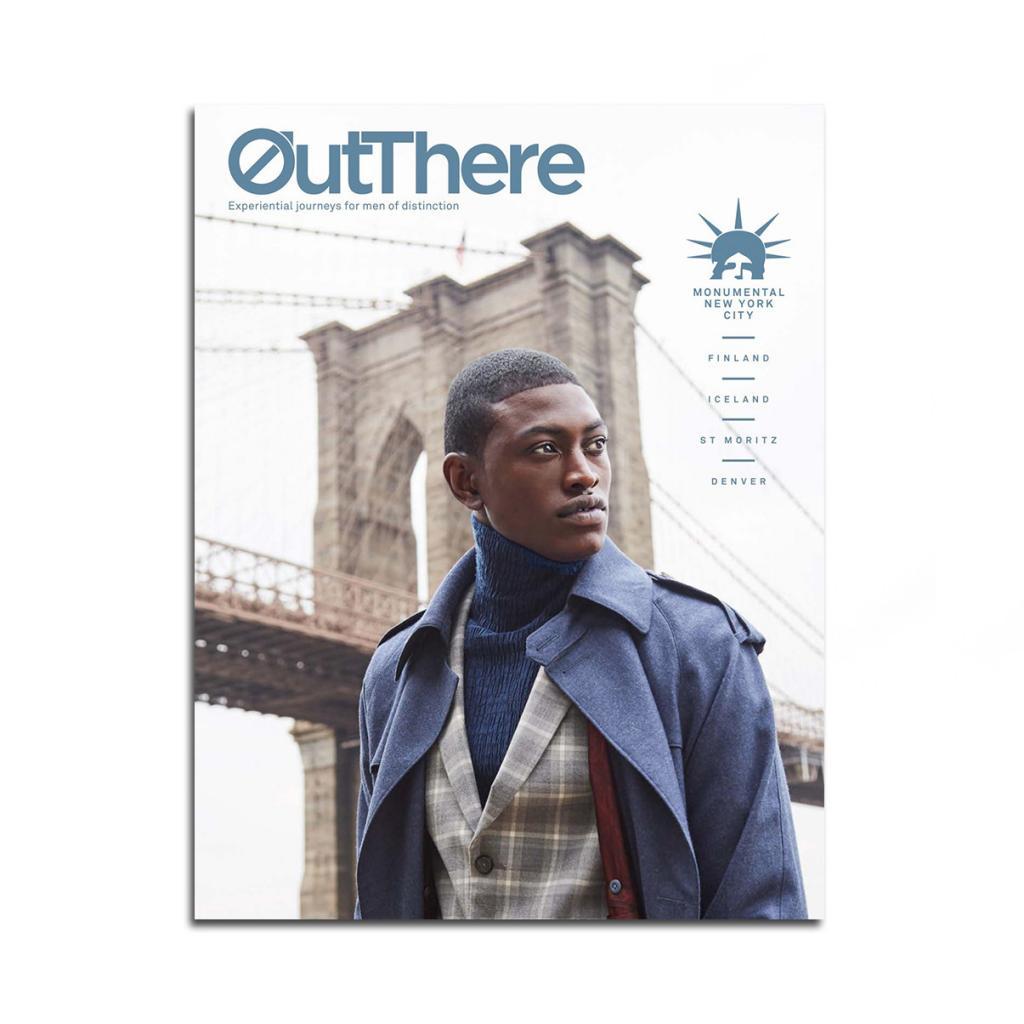 As an entrepreneur starting a new company, I have more flexibility to explore than when I worked for a big company. Even though I still travel a lot for work across North America and overseas, I make time to visit places in New York I'd often neglected. This past year I've been hitting museums across the city. Some I'm revisiting and some, such as the Tenement Museum, I'm discovering for the first time. I recently went to the Metropolitan on a cold, wet, rainy afternoon. I was on my own and set no time limit. I stayed and wandered around the museum and explored at my own pace until I felt ready to go. It was magical.
For a long time, summers found me working in Paris on the men's fashion shows, so the past summer was the first time I've been to NYC Pride in a decade. I'll tell you, I was blown away by the energy, excitement, community, diversity and love here. And WorldPride in NYC in June will take it to a whole new level.
As a gay couple, my husband and I felt strongly that NYC was where we wanted to get married and celebrate the most important day of our life. Our ceremony took place on a Saturday night at the Edison Ballroom, in the heart of the Theater District. The city warmly embraced us and our 200 guests. Even tourists and locals got in on the action and an NYPD cop cleared 47th Street of car traffic during the height of rush hour to help our photographer get the perfect wedding pictures outside the venue. I just love NYC for this very reason. I can't imagine being elsewhere.
Eric Jennings is managing partner and co-founder of E2 Brand Management. A menswear industry leader and retail visionary, he has over 20 years' experience in luxury fashion, including nine as Fashion Director/VP Men's, Home and Beauty at Saks Fifth Avenue.
Photography courtesy of Eric Jennings