If you're bored with Bali and tired of Thailand, the Bawah Reserve could well be the answer to an experientialist's prayer. This private island resort in the South China Sea is out of the way, out of this world and most definitely OutThere too. We fell in love with it from the get-go.
The clouds scatter as our twin-engine seaplane descends over the Riau Islands and the pilot points towards our destination, slowly appearing like a lush oasis in a 'desert' of blue sea. Some call it the Maldives of Southeast Asia – and it's easy to see why. The small archipelago of islands (six in total, boasting three lagoons and 13 beaches) appears as if out of nowhere, ringed by improbably turquoise water – so clear that from up here we have a view of a dense sub-aqua forest of colourful coral and a school of stingrays gliding slowly over it, moving like synchronised swimmers lit by a spotlight of sun. A long wooden jetty forks spectacularly into two and a smattering of small boats bob gently in the water. We slowly circle the southernmost island that we'll call home for the next few days, our barefoot captain signalling to his crew that we're soon to land. We can already tell that this has the makings of the ultimate getaway paradise. We have arrived. This is Bawah.
Twenty-four hours ago we were on a flight to Singapore, the starting point for this adventure. Bawah and Singapore are worlds apart – in different countries entirely, in fact – yet only 160 nautical miles separate them. But the super-modern island nation provides a solid, international jumping-off point for this remote Indonesian archipelago scattered deep in the South China Sea.
Geographically speaking, the Anambas islands are closer to Malaysia than they are to any significant part of Indonesia, and its inhabitants, the Orang Laut ('people of the sea'), are once said to have spoken a dialect that's closer to Northern Malay than to Bahasa Indonesia. But today, thanks to an all-too-common history of colonial partitioning, these mystical islands are under the jurisdiction of the Republic of Indonesia.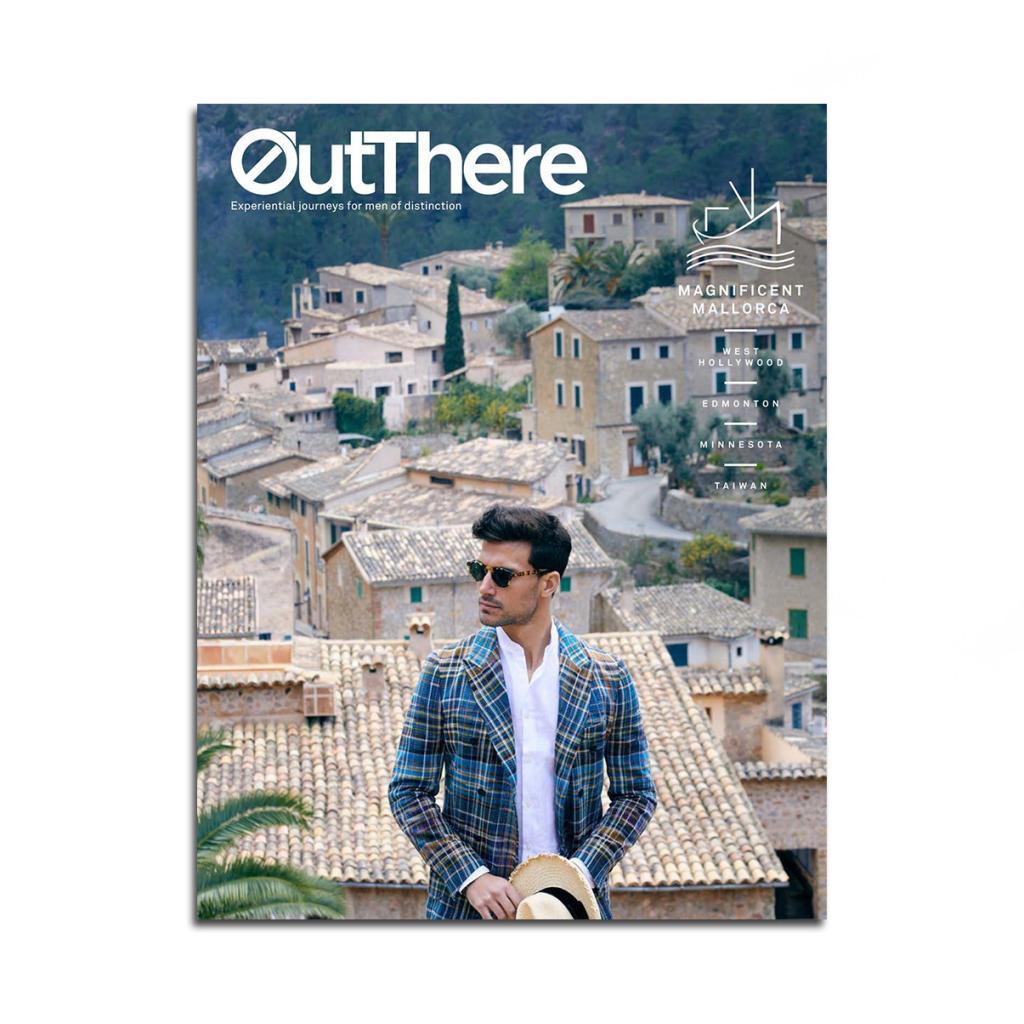 Tourism in the country developed much more slowly than in neighbouring nations, not least because the government focused most of its international efforts on Bali. What this meant was that until Bawah's adventurous owners stepped off their yacht on to its shores back in the Noughties, it was pretty much undiscovered and uninhabited. For almost an eternity, it had been one of Indonesia's best-kept secrets.
Despite its growing international acclaim as Southeast Asia's top getaway, getting here today was no mean feat. After overnighting in Singapore, we were ferried to Batam island, then, having been briefed on safety from a laptop in the airport's coffee shop, a dedicated seaplane flew us for over an hour to Bawah.
The island is well tucked out of the way, off the radar for general tourists. One has to be truly committed to make this journey, but we worked out very early on in our career as OutThere travellers that anywhere that's drawn out to get to is more often than not worth the effort. And, thankfully, we weren't wrong, though it helped that for a mandatory fee the resort did arrange all the transfers for us and hold our hands throughout the process.
Feels like home
Bawah is truly magical, offering barefoot luxury for a maximum of just 70 guests, with an expert, perfectly trained team that's ready to satisfy your every whim. In fact, we're going to call it out upfront – besides the magic of the surroundings and the castaway luxury of being here, the thing that brings Bawah to life is its super-friendly, enthusiastic 'can't do enough for you' family of imported islanders.
Arriving in Bawah is like coming home to family – and not in a 'hotel school' kind of way, but absolutely authentically. Within a matter of minutes, we knew everybody by name and vice versa; we were having a laugh and talking about how we were going to spend the next few days together. Let's put it this way – it's rare that you leave a place sad because you're saying goodbye to staff that have become friends (Rida and Sakti, we miss you). Thanks to social media and superb Wi-Fi on the island (we now use Bawah's remoteness as an example to anywhere that still has a sketchy internet connection), we get to keep in touch.
Bawah is a place with soul. Everyone at the reserve is passionate about what they do and unified by a single-minded mission: to deliver unadulterated barefoot luxury, while nurturing this perfect piece of paradise. You don't feel the wanton desire for profit-making here that you do at some Indian Ocean resorts, for example. In fact, everything is included, except for alcohol and scuba diving. There's an imbued sense of caretaking – for the environment and the ecosystem, for the people that have come to work here and, most importantly, for those who have come to visit.
Inherently experiential
And taken care of we were. The endless experiences that come as standard in Bawah are all spectacular. From complimentary daily deep-tissue massages in the Aura Spa, to unlimited snorkelling out in the reefs surrounding any of the islands, where species of coral and iridescent schools of fish abound (our daily quest to spot the elusive turtles who make their home in the bay was exciting, if unfruitful).
Bawah's experiential elements have been carefully developed to inspire visitors to be at one with nature. All this is before even considering paddleboarding or windsurfing in the calm lagoons, invisible-kayaking in the crystal clear waters, trekking in its tropical forests and the daily sandbank or private beach picnics. The island's unique geography means there's an unending list of things to do and explore. Given that it's a small place, we thought we might get a little bored after a few days, but at the end of our trip we actually left lamenting all the things we hadn't had time to do.
There are also fabulous culinary adventures to be had, with three meals a day included – whether in the amazing and aptly named Treetops restaurant, where we dined on multi-course gastronomy, both local and international, and watched dramatic thunderstorms over the sea, or at the idyllic beachfront Boat House, where we grazed on long satay-and-spring roll lunches and belly-busting BBQ dinners while gazing at the most perfect view of a sandspit leading out to a nearby island, the gentle lapping of waves as the soundtrack. When we craved some privacy, we ate in the comforts of our own villa, but we only did it once, as it was so lovely being an islander. Meals are generally quite relaxed affairs, with thoughtful and creative fare, always fresh and delicious and tailored to guests' tastes. We knew we weren't going to find five-star-hotel palatial buffet breakfasts or award-studded Michelin cuisine on the island, but there was something mouthwateringly charming about the food – and for us from Southeast Asia, nostalgic.
The cocktails at the Jules Verne bar above the treehouse restaurant are intoxicating and the view here is particularly beautiful at sunset. The atmosphere after dinner at The Grouper bar was super social, as our fellow castaways came together to discuss what we'd seen and experienced that day. Every other night, the resort team puts on some other great extras – we particularly enjoyed stargazing with the island's impressive telescope (the enormous full moon at the time of our visit meant we spent hours talking craters and local lunar legends). And when we were done with that, a pop-up, silent cinema on the beach saw us dozing off to a popular movie on a beanbag for two under the inky night sky.
Camp castaway
Accommodation at the reserve consists of tented camps and overwater villas made out of Javanese bamboo, in harmony with nature and the surrounding forests and designed to bring the outside in and the inside out, complete with a bathroom and terrace exposed to the elements. The tented camps are far, far, far more luxurious than glamping, so don't get us wrong – but if you're looking for a more solid structure, the overwater villas are available at a premium. In our humble opinion, though, to stay in a tented beach suite is to experience Bawah properly, especially since ours provided direct access to a private stretch of sand that invited us to run freely into the perfectly clear sea. While the marketing may extol the fabulousness of a stilted hut, we much preferred our beachside home.
In either case, the resort's accommodation is styled much like a safari-lodge. With all the conveniences an OutThere traveller needs, playfully stripped back to get guests into the vibe – mosquito nets, rattan furniture, colourful cushions to match the tropical wallpaper, steamer trunks, ceiling fan, a copper bathtub – it was hard to tell what was practical and what was for show. There were also lovely in-room touches throughout, such as handmade soaps, stylish panama hats and wicker beach bags.
Each night, thoughtful gifts – handmade souvenirs, bamboo straws, local cakes – were left by our bedside. And instead of a room number, our names were carved out of wood and hung on a nearby tree.
Panama hats off to Bawah
We very rarely gush about the resorts we visit, but it's hard not to with the Bawah Reserve. This is just our kind of place and, whether you're in the market for an experiential honeymoon or you're celebrating a milestone or looking for a romantic 'just-because' vacation, we guarantee you'll be enchanted by the magic of it. For the paradise seeker looking for pure relaxation or the modern-day explorer with a taste for indulgence, Bawah offers eco-conscious, barefoot luxury at its very best – and most remote.
If you have a penchant for glitz and glamour on holiday, then perhaps this is not the place for you, but real OutThere travellers know the difference between a resort for show and a resort with soul.
Was it perfection? No. But that's what made it so utterly charming and why we fell head over heels for it. Moreover, we applaud the vision of the owners in creating this stunning, sustainable resort – it's taken more than five long years to get it to where it is today, with planning and thinking beforehand. We also admire the way that the ethos and heart of Bawah have been passed down to every single person who works here.
The result is somewhere between magical and spectacular. We would even go out on a limb and say that Bawah is quite possibly one of the most – if not the most – OutThere resort we've ever had the pleasure of visiting.
Photography courtesy of Bawah Reserve
At OutThere, we believe in boundless travel. But we understand that some destinations can pose challenges to travellers that complicate visiting them. We advise all visitors to inform themselves about local legislation and customs, and to work with a trusted travel provider in order to ensure a safe and pleasant holiday.