If ever there were a more lyrical description of wine than the words above, we don't know it. Penned by Robert Louis Stevenson on honeymoon in the Napa Valley, they could so easily have been written at Borgo Pignano. Except perhaps that here, the great Scottish novelist, travel writer and experientialist would have wanted to include the entire experience of staying at an elegant wine estate in the heart of the Tuscan countryside rather than just the product. You'll see what we mean…
There's a lot to be said for Tuscan sunsets. Powerful, dreamy, promising – a soft and nurturing blanket of fluffy Michelangelo clouds that almost absorbs the peachy rays of pink and yellow and, like a visual symphony, crescendos into an explosive orange for the day's finale. Its light bounces off the handsome, 18th-century yellow and stone Tuscan villa behind us, bathing it in a celestial golden glow. No photo we take does any of it justice. There is a deep and incomparable beauty in the way our eyes see the contrasts between the undulating, wavy ripples of the hilly terrain here, the sumptuous olive-green tree-line of thicket and cypress that brushes the horizon and the vivid, late-summer sky. We put our phones down. It's not often we take the time out to enjoy the life-affirming feelings that a sunset brings. And what better place and way to experience it than on the garden terrace of the self-billed 'Tuscan haven' that is Borgo Pignano while tasting some (lots) of the estate's own wine?
"In Tuscany, they describe the sunset as a love story between 'sole' and 'luna'," says Raffaele Pennetti, who heads up the property's gastro offering, poetically. "The sun, besotted, dies voluntarily every night, to let the moon breathe."
He pours us another, rather large glass of straw-yellow Il Vignino Vermentino, a relatively new organic wine – grown, produced and bottled on the estate. It's made from the older siblings of the grapes we were out picking earlier that morning, as our trip here serendipitously coincides with the harvest. Armed with just a pair of secateurs and a strong espresso at breakfast, we joined a small group of high-spirited staff from all parts of the estate – none professional vine-pickers themselves – led by the property's COO Francesco Ascan. Picking the sweet, golden-skinned grapes was back-breaking work, but the experience of being part of something like this far made up for it, as did the camaraderie full of laughter (it might just have been at our expense – there's a deep irony to resort guests being put to manual labour). Working fast, we get the grapes off the vine and straight into the cellar, where they are crushed, destemmed, delicately pressed and ready for the winemaker.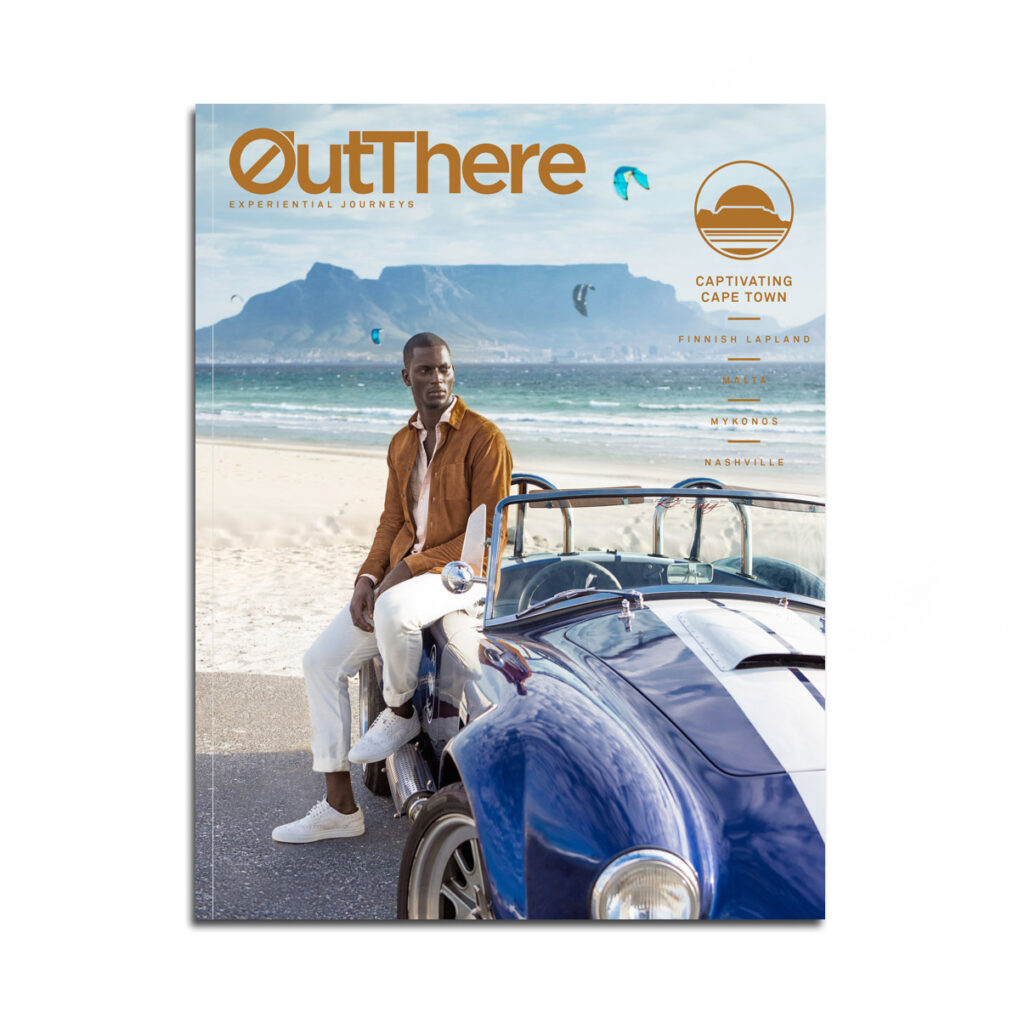 We more than deserve this bottle we're tasting. It's from 2018, the first Vermentino ever made here at Pignano. A young receptionist (and fellow grape-picker) makes a point of swinging by our table just to say that she was part of that particular harvest too and that we are literally tasting the fruits of her labour.
Pignano produces delicious Rosso del Guardia red wine and Velelia IGT Toscana Rosato rosé too in small batches, all organic. The total wine production here is just 6,000 or so bottles a year, so while they're not world-famous, it does make them more special. They are each distinct, but reminiscent of the Tuscan countryside they're from. The white is fruity and herbaceous; the rosé has peach and balsamic undertones; while the red is vibrant and spicy. Their personalities, we're told, are much like those of the Tuscan people: soft-spoken, modest, friendly, but memorable for all the right reasons.
Unlike other people who lead wine-tasting sessions, Raffaele seems far less concerned about the bouquet and palate and more about the sociality. Here at Pignano, they don't call it wine-tasting, but wine-drinking.
While viticulture is important, more so is agriculture, going way back to the days of the Etruscans. Official records show that farming has taken place here in Pignano since the 12th century and today remains as organic and biodynamic as it was back then. Here, you'll taste the bounty of the estate olives and ham from its named pigs, who roam as freely as the chickens that provide the eggs for breakfast. There's flour from the local mill, honey from beehives in the garden and they're currently working on producing their own cheese. It's clear that Francesco and Raffaele are truly excited to work in an environment where the journey of so much that graces the tables here can be traced back to within the boundaries of these 750 acres of Italian countryside. Yet, unlike so many supposed eco-properties, they spend very little time talking about Borgo Pignano's sustainability credentials. As guests who like to know, we do our due diligence…
And Borgo Pignano comes up trumps. It's a shining example of good practice. For instance, all the accommodation has been restored using locally sourced stone, reclaimed slate and organic paints. Farm and garden irrigation and soil management are done through a first-in-Tuscany rainwater system. The heating is fuelled by solar panels and chip-fired boilers with wood harvested from the estate's forests. The list goes on; and this year Pignano earned a Green Globe certification, as well as becoming a founding member of Beyond Green, a new hotel network that is committed to protecting the planet's natural and cultural heritage, while enhancing the wellbeing of local communities.
"It's just the way things are done and should be done," says Francesco. "I'm far more concerned about bringing people together in the spirit of great hospitality."
It's refreshing to see that sustainability here is a wholesome philosophy and not a marketing buzzword. In this regard, Borgo Pignano speaks for itself.
"We were also encouraged to engage with all that is on offer on the estate. There's a heady mix of history, unpretentious luxury (its chalky white infinity pool is the stuff of dreams), countryside pursuits and authentic experiences right here"
Both Francesco and Raffaele's focus on sociality and, with that, reconnection, is what we think underpins everything at Borgo Pignano. Conviviality is clearly a crucial part of the experience here and what makes it different from other Tuscan escapes. Yes, elsewhere in the region you will also get all that is picture-postcard perfect about Tuscany – the sunsets, the seasonal colours, serene atmosphere, great gastronomy, rural lifestyles, olive groves, vineyards, orchards and ancient medieval villages perched on hilltops. In fact, you will be spoilt for choice. But there's something particularly magical about this place that encourages people to want to come together – and, in many cases, come back.
We learn that the large, 16-strong multi-generational family group that is staying at the La Fonte farmhouse, a standalone villa with its own sundeck, garden and private pool, is on their third visit. And the gay couple occupying La Canonica, a 13th-century priest's house that adjoins the ancient on-site San Bartolomeo church are celebrating their wedding anniversary, having first proposed to each other here five years ago.
Throwing open the windows of our charming suite, the Sala Musica, to let in a breeze, we're treated to a medley of holidaymakers feasting, the clinking of wine glasses, hearty laughter and audible gasps at the view. Time passes weirdly at Pignano, too… we happen upon a couple taking hours to complete a single game of snooker in the billiards room and a well-wined guest asleep with a book on their face for what seems like hours on a lush sofa in the library. Breakfast turns into lunch and we don't manage to move from the table. On the grand piano in our sprawling suite, we patiently rekindle our love for playing the piano, having not tickled the ivories for 25 years.
We're sure this amused (or bemused) the staff – but even then, we didn't feel embarrassed at the thought of them cringing at every bum note. There's a welcome informality in the way they interact with us, as if we're members of their family. Despite being impeccably attentive and at our beck and call, they pass on an experience of being at home – a home away from home – a balance that not many Tuscan properties manage to strike.
We were also encouraged to engage with all that is on offer on the estate. There's a heady mix of history, unpretentious luxury (its chalky white infinity pool is the stuff of dreams), countryside pursuits and authentic experiences right here. Want to discover an ancient forest, just leave your room for a stroll and get lost? Keen to truffle hunt with Lagotto Romagnolo dogs? You've got it. Cycle through the rolling hills? Easy (well, easy on an e-bike). Into Italian vintage and classic automobiles? The hotel has its own dedicated museum. Into art? The hotel has a very quirky collection. Love photography? The estate is a film set at every turn. And just a short drive away, storied, ancient, walled cities like San Gimignano and Siena are waiting to be discovered.
So what's Pignano's winning formula? We put it down to authenticity. The soul and warmth of the place extend beyond all that is tangible. We compare our time here to the estate wine we have drunk so much of. Its rural Italian; simple, sustainable, escapist splendour has been created with a lot of love; it's full of personality and aged to perfection. We can't wait to taste it again.
Photography by Mark Bolton, Stefano Scatà, Ludeart, Uwern Jong and courtesy of Borgo Pignano