There's an electric energy in Madrid right now. Txema Mirón endeavours to explain why.
The change that Madrid has undergone over the last few decades is evident in its trendy facades of Malasaña. Some call it gentrification and while I can't deny that this is the case, I feel that this evolution goes far deeper and is more organic than the onslaught of wanton capitalism that the term, strictly defined, suggests.
I watch hipsters (although I don't think the Madrid variety carry the same negative connotations that they do elsewhere in the world) as I sip a beer here in Corazón, a bar where designers, models, singers and the bold and beautiful of Madrid hang out. It's hard to distinguish the gay guys from the straight – they are all somewhat uniformed, dressed alike. I make a double take as to what I'm wearing, to see if I too have conformed. Alas, perhaps I have a little.
I look out onto Calle de Valverde, the epicentre of the Malasaña movement. Here the great and the good of Madrid's trendsetting business community come together. They're entrepreneurial, like the boys at 44store who have brought the likes of Rick Owens and Maison Margiela to an otherwise Loewe- or Zara-adorned crowd. They're experimental too, like the chef at Navaja who has fused two cuisines from opposite ends of the world, Galician and Peruvian, to delicious effect. Just up the road on Calle de la Palma, you'll find El Paracaidista, a multi-concept temple to retailtainment. But before you get there, you'll have to pass Vaqueria's event space and tattoo artists Mao and Cathy.
The reality is, none of this is particularly new. Many will credit the change in Madrid as something that has happened in the last decade. I won't argue that the pace of change has increased in the last ten years, but the basis of the Madrileños' creativity stems from a rich, Spanish essence, exotic in its own right, from the exploitative time of colonialism right up to 'La Movida.'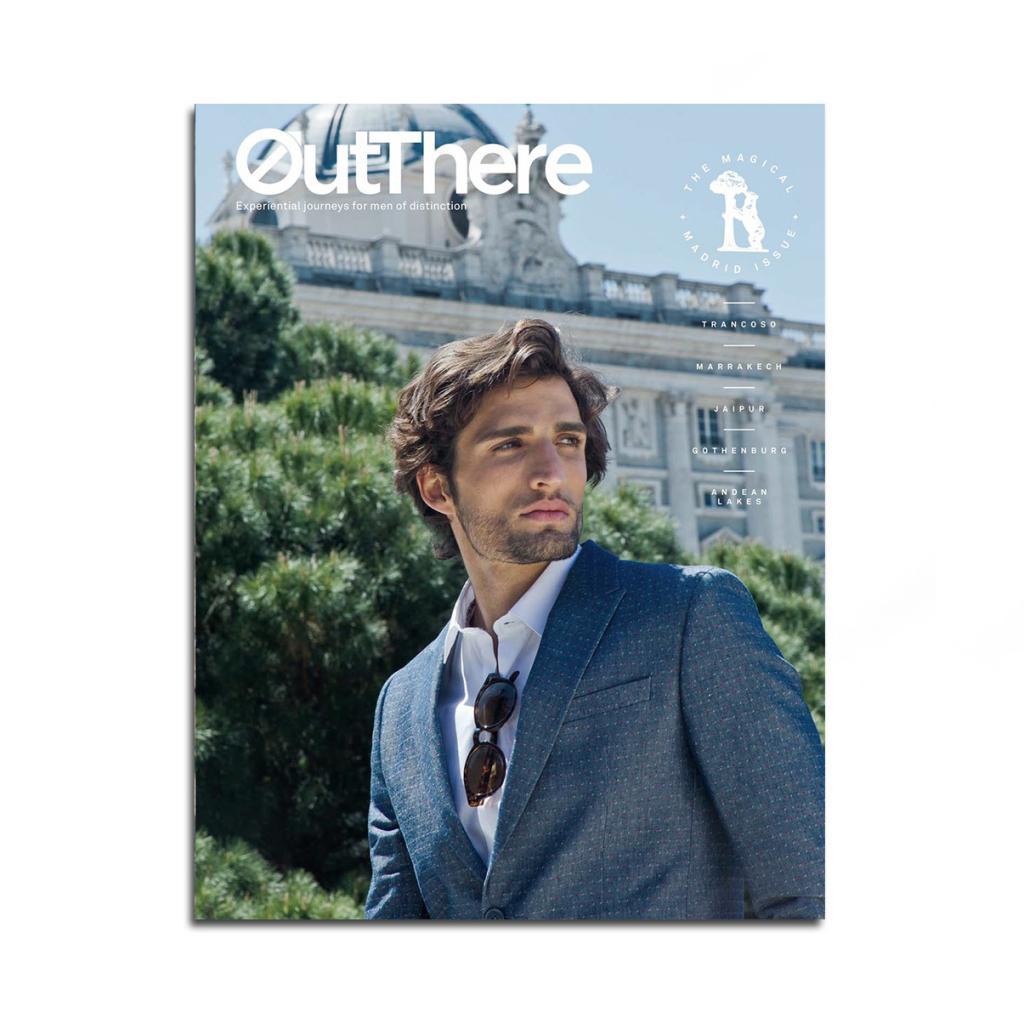 The history of Madrid is a peculiar one. Between 1939 and 1975, Spain was plunged into a hard, fascist dictatorship. So until the death of Franco, there were very little international influences. The arrival of democracy and the birth of the cultural movement we know as the liberal, free, sometimes even acid 'La Movida' paved the way for explosions of colour to offset the grey Madrid of Franco. A hunger for globalisation grew. Spain loves the 'guiris' – our affectionate term for foreigners. There is an eagerness to travel. Undoubtedly these newfound expressions were ways to break away from the past.
But this doesn't mean that we compromise on our own culture. Look up anywhere in the city, we love everything that is classical and romantic. We're also proud of the stereotypes in our local identity. We love living late into the early morning – which breeds society, community and networking. Siestas still exist, but we don't all go home to sleep – instead, we enjoy a slower pace of life and that gives us time for new ideas.
I feel that this is why there is a lot of creative talent in Madrid. Particularly in craftsmanship, clothing and interior design, stemming from a long tradition of making, combined with a keen eye for uncompromising quality.
The whole city is at an optimal moment in time and is becoming a major player in the world's creative scene. It oozes exoticism, a best-kept secret almost, for the reasons I've discussed. Until relatively recently, there's been a lack of good marketing and communication to drive our presence in the global arena. But that too has changed and is constantly changing. Barbara Barker, the WWD journalist based in Madrid has a lot to do with it. Also, the former Ambassador of the United States in Spain, Mr. James Costos and his husband, the internationally renowned interior designer Michael Smith have discovered Madrid and championed it on the
international stage.
Txema is a publicist and writer and the go-to man for all that is hip and happening in the Spanish capital.
Photography by Martin Perry