The founders of Madrid's Cazador tell us how they became the epicentre of the city's alt-queer-hipster nightlife scene.
In an unassuming street in the middle of Malasaña, Madrid's bohemian barrio, an old lady peers through the shutters of her first-floor apartment in a quaint, 19th-century walk-up. She stares at the cobbled streets below and into the open shopfront of Madrid's renowned bar, Cazador. Inside, we're photographing its owners Osama and Enrique (and their dog Rio), in what has become, in just four years, their natural habitat. She watches in awe as the scene unfurls, shutters now fully open and her frail hands clutching the wrought-iron railings on the balcony. She's reached the point where she can hold back no more and offers a jolly, verbal contribution to the proceedings. I can't pick up exactly what she says with my limited Spanish, but the boys smile and wave back. Rio in turn responds with a tail-wagging bark, catching the attention of a young couple and their dog. They stop for a chat and the canines canoodle. A teenager jumps off her bike to take a picture with the dogs, destined for Snapchat. A delivery truck screeches to a halt to unload bottles of beer for the weekend ahead. For a second, in the early evening sunshine of this warm Spring day, Cazador is the centre of the universe.
The thing is, that moniker is not too far from the truth. Just the night before, somewhere between midnight and 2am (you'll have to forgive me as the whole affair was a little hazy), the time when Madrid's nightlife starts to heave, I saw it for myself. Having negotiated my way through the crowd, Enrique had clocked us coming in and lined up shot glasses of 'Thunderbitch' across the bar, (the house shot-drink that is everything you'd imagine it to be and more). As the night ensued and many more drinks were poured, I met so many fun, diverse and interesting people, Madrileños and visitors alike, from all walks of life. There were people from the creative arts, diplomats, lawyers, actors – I even bumped into a friend from home in London. They came from near and far, crowded into this cosy space for a little bit of Cazador magic. At the centre of it all, proudly stood behind its small bar, dishing out the gossip as well as the drinks, were partners in life and work, Osama and Enrique.
The boys met online via a friend of a friend on the social-networking site Facebook of all places, a true 21st-century love story. They bonded over their passion for queer film, from Araki to Almodóvar, but also vintage Spanish movies from the fifties and sixties.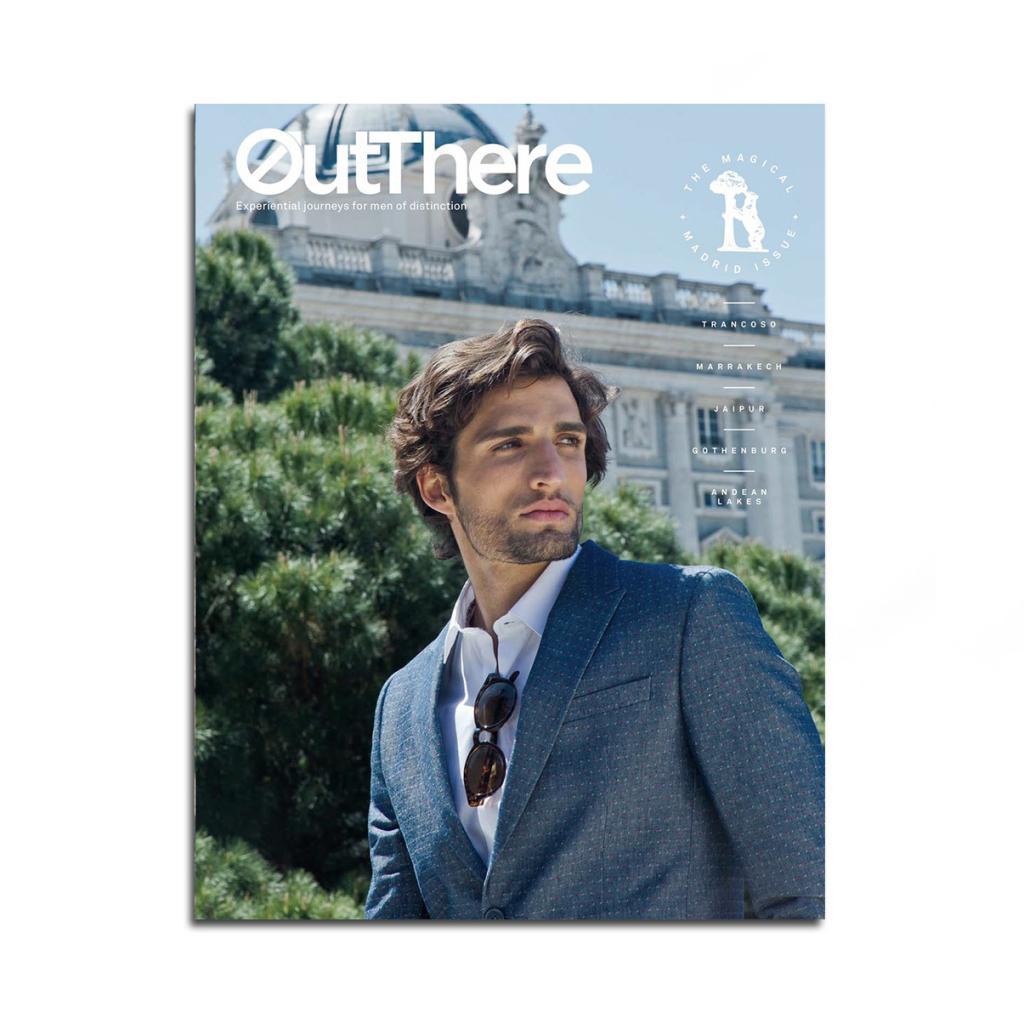 Osama is a card-carrying Madrileño, born and bred in the Northern reaches of the city. His father was a Lebanese immigrant from Beirut, hence the displaced (un)Christian name, which ultimately proved very original in a city overrun by men called Juan or Carlos. At the tender age of 23, he set his sights for London, where he lived and worked for seven years, primarily in film production, assisting a number of very well-known filmmakers and directors.
"Having grown up in Madrid, everything about the city started to annoy me a bit and I wanted to get out. But then after many years away, I realised that all the stuff that used to annoy me is actually what I ended up missing the most," he explains.
His seven-year itch was compounded by a longing for that familiar sense of community that's so rife here in Madrid. He missed the people, the weather, the lifestyle and furthermore the spontaneity.
"When you are in your twenties, you desire to be part of something much larger, to be more plugged-in to the world and to be anonymous. You desire to find yourself, be who you want, when you want, with no one to tell you what to do. Then you hit a milestone. For me it was turning 30; I started to wonder what it would be like to be at 'home' again. I love Madrid's small-town feel, although it's a big city with the prestige to match. But here, people know and care about you and the concept of community is very important."
The first six months were difficult for Osama, readjusting to the Madrid way of life.
"London embraces ambition. And although things are changing, Madrid to some degree is a place that wants you to conform and play along," he tells me.
"I always say that here in Madrid, there are a lot of dreams floating around. this city allows you to dream and if you're lucky, fulfill it."
He kept his head down, working in the city's thriving film and TV industry. Within a year of being back in Madrid, he met Enrique. Enrique is an actor, who hails from Valencia in the south. He came to Madrid to study acting at the Royal School of Dramatic Arts and never looked back. He too had an itch to scratch about London, but only spent a year in the British capital before coming back to pursue a career in acting, working in theatre and TV.
"In Valencia, we have a very laid-back life. It's a Mediterranean thing. Here, those spirits are amplified ten- or twenty-fold into what is an inherent lust for life. I am the typical example of someone who has come here from a completely different place and was embraced by the energy of the city," says Enrique.
He goes on to explain that Madrid is the hub of Spain and the capital of the Spanish speaking world. While it's nowhere near open water, it has a port mentality, a melting pot of cultures, albeit distinctively Spanish. This is what he loves most about the city.
"Those people bring dreams with them when they come here. I always say that here in Madrid, there are a lot of dreams floating around. This city allows you to dream and if you're lucky, fulfill it," adds Enrique.
A year into dating, Osama and Enrique decided to go into business together. They gathered all their savings and with some help from the government, gathered the capital needed to build their dream. In Spain, if you're unemployed, you're allowed to ask for all the money you'd get in state benefits all in one go, if you're starting a business. So they both took advantage of this and set off on their adventure. Their business-plan was effective and simple. Madrid wasn't in great economic shape back then, but there was one sure-fire business opportunity – a bar. Madrileños, being the social, congregational animals that they are, see the neighbourhood watering hole as a must-have.
Osama and Enrique had originally looked to do something related to their career in the dramatic arts and film but decided that it would be better to focus on setting up a bar instead, using the proceeds to fund filmmaking projects on the side. Add to that, both Osama and Enrique really enjoy being around people.
"We just loved the idea of being the centre of the entertainment. We could have done something very different and worked in an office, looking at each other all day. But what we both love most about Madrid is that Madrileños know how to have a good time. And it's not because we are looking for a way to escape from our 'real lives', we just enjoy celebrating life as it is," says Osama.