City slicker John Gregory-Smith decompresses from life's pressures in Australia's Blue Mountains.
I can feel the warm air rushing up from beneath me. My eyes are closed and my fingers are tingling. My heart is beating so very fast. It feels almost like a bolt of electricity is running through me. I open my eyes and through the hazy light, focus on what's in front of me: a vast valley, stretching out for miles, covered in a blanket of eucalyptus trees that are shrouded in a light blue mist. Then I look down; inches from my feet, the land plummets away. I'm right on the edge of the cliff. In the distance, a waterfall spills over the rocks. I can't hear it, it's too far away, but I can see whips of water flicking up into the wind as it cascades down into the valley. There is no noise, only stillness, and the quiet is bliss. I put my arms out and it's as if I can feel everything.
I'm standing on the edge of Baltzar Lookout, a bare rock ledge that juts out over Grose Valley in the Blue Mountains. I came here to escape the pace of city living; to refresh, refocus and also challenge myself. I've been in Sydney to promote my latest book, and after a week of interviews and events I'm desperate to re-set. Don't get me wrong, I absolutely adore cities, and Sydney is one of the most charming in the world. After all, I'm a born-and-bred Londoner, so I feel very much at home in urbanity. To me, it makes far more sense than where I am now. I love the noise, the smells and the availability of late-night bourbon and burritos. I find crowds of people thrilling. I love the city, as I can find constant amusement anytime; great, as I have the attention span of a goldfish.
But I do relish experiencing the opposite, the other extreme, the feeling of calm and quiet that comes from being in the great outdoors. It helps me zone out and think straight. It makes me focus on what I want in life. So here I am, on the edge of a cliff. And I'm buzzing.
I drove from Sydney to the little town of Leura in the Blue Mountains a few days ago. It's only a hundred kilometres, but feels a world away, with a manicured high street selling farm-fresh foods and organic skincare. But I'm not here for that. Well not for now, at least. I'm here to experience the great outdoors in the national park that surrounds the town, a UNESCO World Heritage Site spanning over 250,000 hectares. I've booked a day 'canyoning' along Fortress Canyon and a full day's hiking to let the outdoorsy guy that's inside of me out.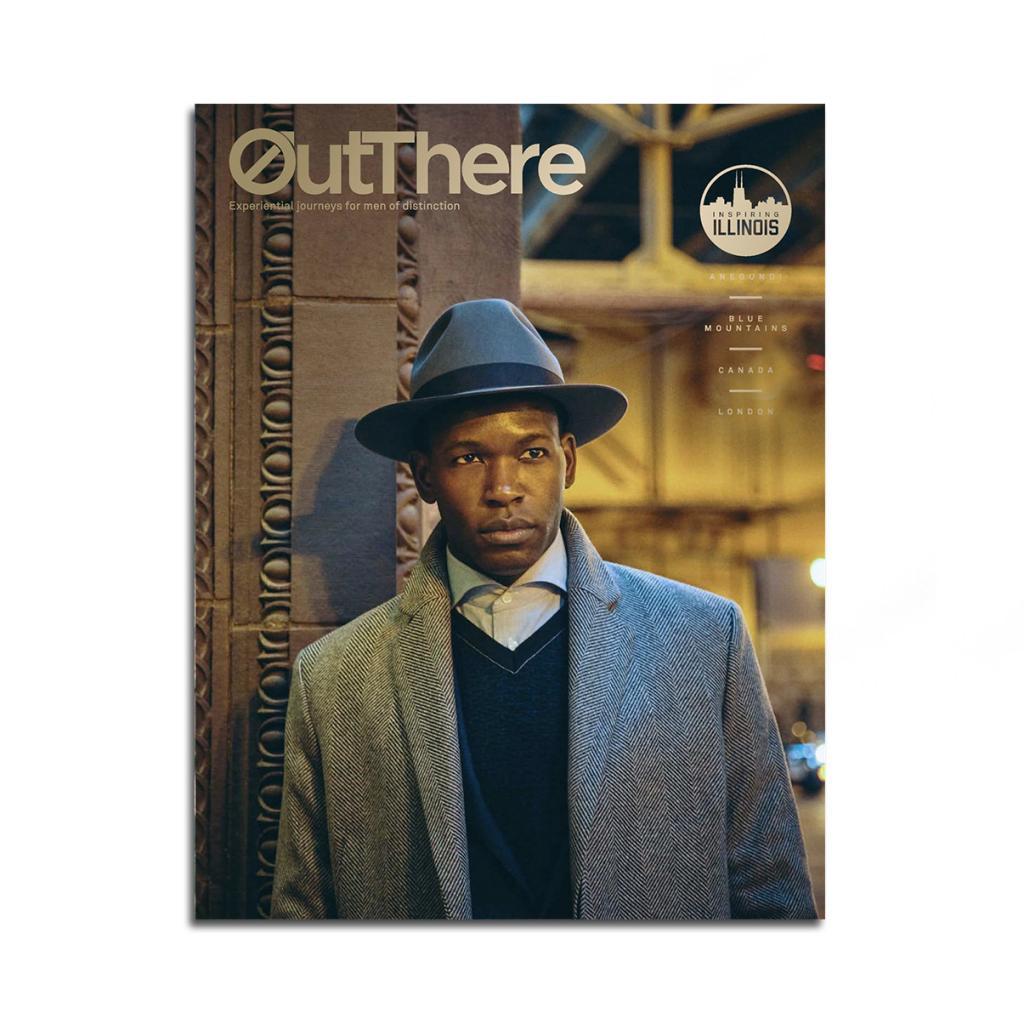 I meet my guide Dan, an ex-journalist who has swapped the daily grind of The Sydney Morning Herald for a more wholesome existence in the mountains. He's nearly fifty but doesn't look a day over forty. We kit up (which involves me ditching my standard black skinny jeans for an even skinnier black wetsuit and an abseiling harness) and off we go. It's a short drive followed by a couple of hours' hike into Fortress Canyon. Dan explains its human topography, in that the area has been inhabited by the Darug and Gundungurra people for thousands of years. More recently, it boomed after the railway was laid in 1867; so even back then, it was responsible for bringing stressed-out city folk out here into the wilderness. Geologically speaking, the Blue Mountains are actually a massive sandstone plateau, which over time has moved, ripping open into vast valleys and narrow canyons. The landscape is dominated by a closed canopy rainforest and a fragrant eucalyptus forest. There are over a hundred species of eucalyptus trees and it is this fauna that give the area its hued name. Collectively, the trees give off natural oils that react with light to form the mystical, hazy blue mist that shrouds the scenery.
We park the car and head off deep into the bush. It's early morning and there is a cold, wet dew in the air. It's fresh and smells of tea trees and wildflowers. We rope down into the canyon and make our way into the cold water. It's a trickle at the moment, only a few inches deep. The tree canopy covers the sky and casts a moody green light over everything. The water gets deeper and we start to wade. I'm in a group of four intrepid travellers; Dan tells us all to stay in a line and pass information back to each other, like whether or not there's a submerged tree stump in the water and what colour rocks we'll step on next. Some are good to climb over and others should be avoided at all costs; white rock is all right to walk on, yellow is mellow, green is mean and black, well, you're going to "land on your back."
The canyon rises up above us. They call this a slot canyon, one that is deep and narrow. The sandstone has been eroded into cool curves that twist and turn. The rock is surprisingly soft to touch and beautifully coloured, laid down in layers of pink and mustard yellow.