Rediscovering the hard-skiing, hard-partying French resort Val d'Isère, OutThere is hosted in high style by a couple from East London who are engineering subtly bold changes to luxury-chalet culture.
For all its plaudits as 'the skier's ski resort' and fabled status as a mountain party mecca, I'd never quite 'got' Val d'Isère. Still a tentative intermediate snowboarder on previous visits, I have memories of annoying flat sections, bruising pile-ups on crowded, icy links with neighbouring Tignes and a brash, braying après scene that made me hanker for a quiet night in.
This time, the scales fell from my eyes. With some more skill and confidence under my belt, and the trump card of Ben Dubois of ESF ski school as my group's guide, I discovered an Alpine El Dorado of speedy steeps, long scenic cruisers and, best of all, an abundance of gnarly off-piste, just tiny micro hikes from the nearest lift.
Making an early, crowd-swerving start on day one, with blazing sunshine and -7ºC temperatures keeping the snow gorgeously grippy, we warmed up by tearing up circuits on pacy high-altitude red runs next to the Glacier du Pissaillas. Next, we dropped into the next bowl over and, doubling back now and then to test our mettle on heart-in-mouth black slopes, linked a bunch of glorious long, wide groomers to reach our lunch destination.
The following day eclipsed the first. Having satisfied himself that ski buddies and I were off-piste-ready, Ben had us start our day scrambling over a rocky ridge and edging warily across a steep icy section that at last revealed what he was looking for – a wide-open bowl thick with deep, creamy, untracked snow. It was the first of a thrilling day of long challenging descents that really showed us what Val d'Isère, with its 190 miles of marked runs, 1500 metres of vertical drop and lifts accessing glacier runs at a dizzying 3,656m, has to offer the ambitious downhiller. And we were just getting started.
On this trip, I also checked out some of the resort's more outlandish non-ski activities. Electric fat biking made for a leisurely early-evening wind-down, cruising trails through forests and up gentle mountain tracks on our muscular, monster-tyred beasts. Rather more adrenalising was the following evening's pre-aperitif livener, a crash (not, happily, literally) course in ice-driving a race-adapted BMW on a mirror-like 800m course, in darkness.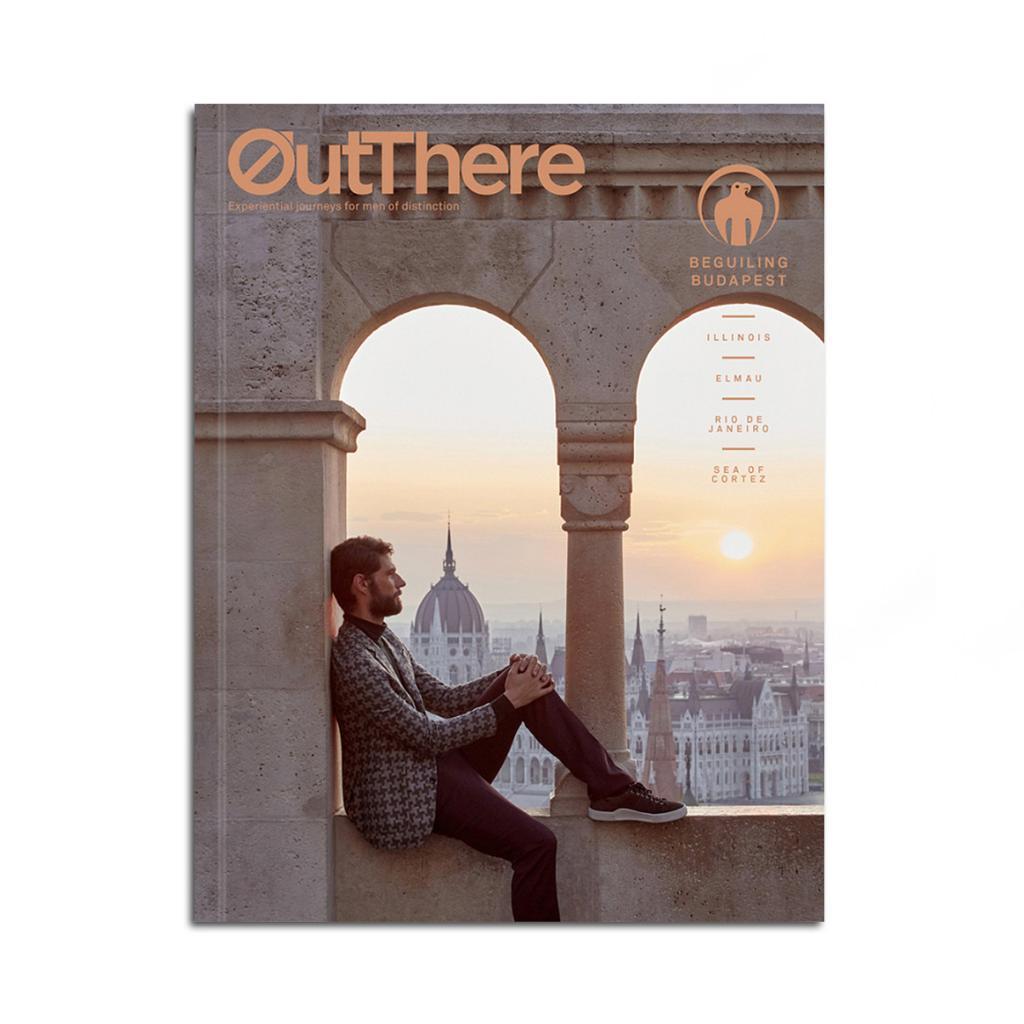 It's a huge bonus that Val d'Isère is a beautiful, historic village, largely unblemished by unharmonious modern development and with strict building codes now ensuring all new-builds adhere to a warm, traditional wood-and-stone aesthetic. I even found some affection for La Folie Douce, the infamous, hard-partying on-mountain après bar, whose sexy, Ibiza-esque cabaret, plus VIP area and hordes of table-dancing, champagne-spraying revellers already half-crocked on the buzz of the day's sport, has always left me cold. Last year its adjoining restaurant, La Fruitière, added a new subterranean dining room, the Cave à Fromage, bored into the mountain, and we dodged the posh-party swagger upstairs to lunch there. Served by waiters in beyond-cute denim onesies and old-school white Adidas sneakers while a vast glass wall beamed a breathtaking high-Alpine panorama into the room, it was more than on point.
The icing on the cake? Our address – Chalet Daria, the last house in the village's secluded, sparsely built Le Châtelard neighbourhood. It's one of 18 sumptuous chalets, apartments and penthouses sleeping between two and 16 offered by Hip Hideouts, a boutique brand set up in 2010 by Richard Thompson and Graham Folmer, a couple from East London, which is bringing a freshness and modernity to the well-subscribed luxury-chalet sector. Designed, built and furnished to Richard and Graham's exact specifications, rather than simply leased from wealthy owners like other properties in their portfolio, the five-storey, 14-capacity Daria is the ultimate expression of the brand. And it is ravishing.
Soaring windows flood the double-height living space with sunlight, while a glass canopy next to the dining table means you're wrapped in unobstructed mountain views wherever you look. Rugged, reclaimed timber and handsome Vanoise stone are the predominant finishes and all seven large bedrooms have showstopping bathrooms in various combinations of marble, stone and wood.
But it's in the interior design that the subtle differences Hip Hideouts brings to the table begin to reveal themselves. All of their properties, while different, share a sleek, pared-back contemporary aesthetic, less the overstuffed, frills-rich style historically the domain of top-end chalets and more an urbane, understated take on luxury that lets the glories of the building's construction sing out, while providing every conceivable comfort, as well as plenty of intriguing, cannily curated contemporary artworks.
"When Graham and I started looking at the five-star offer in the mountains," says Richard, "we saw a mismatch between what was considered top-end out here and the kind of five-star service you'd experience in London and other places leading the way in hospitality, and even the sophistication and originality we'd see at home in Hackney. Our idea was to bring a fresher, more contemporary luxury experience to the Alps."
The result is less keeping-up-with-the-Abramoviches, more hedge-fund hipster with impeccably worldly taste.
"Twenty years ago, the most exclusive chalet companies built their brands on giving their guests everything, all the time," Richard goes on, "Five courses, petits fours, chocolates on your pillows and champagne, champagne, champagne."
And while with Hip Hideouts your every desire is only a request away, its curated indulgence model involves showcasing a few truly refreshing discoveries – an exquisite grand-cru champagne from little-known small-batch producer Alain Grilliat & Fils, interesting local wines that pair beautifully with the brand's signature light, healthy, globally influenced cuisine, a trio of emerging artisanal gins for a cocktail tasting on an evening of your choice – and the space and privacy to savour your surroundings with your friends.
Service is unfussy, convivial and quietly assured. Richard tells me it was always a guiding principle that Hip Hideouts would pay more and prioritise its staff's happiness and longer-term prospects to secure a mature, confident, convivial team who share the brand's vision and are a pleasure for guests to be around.
A Hip Hideouts concierge contacts guests well ahead of their stay to offer in-the-know recommendations and see what restaurants and experiences they can pre-arrange, a service that chalet hosts continue seamlessly once guests arrive. Similarly, the chalet's outstanding chefs, whose experience includes positions with royal families, on superyachts and in restaurants together boasting a galaxy of Michelin stars, reach out in advance to discover guests' tastes and any dietary needs before designing exquisitely balanced menu plans. They're fun too. Our chef Greg Tostevin overheard the New Zealander in our group wax nostalgic for Hokey Pokey, a trashily delicious Kiwi ice-cream flavour he'd loved as a child, Googled it and presented a gourmet, home-made version with dessert at our final dinner.
It's a formula that, with minimal marketing beyond self-published social media and plenty of wildly enthusiastic word of mouth, has seen the company expand twice as fast as Richard and Graham dared to dream. And these guys, too, are just getting started.

Photography by Christophe Hassel, La Folie Douce and Andy Parant