Long known to the world's gnarliest skiers and snowboarders for its massive snowfalls, laidback heliskiing scene and an Arctic summer-boosted season that lets downhillers play past midnight in late May, tiny scruffy Riksgränsen in Swedish Lapland has carved its first track into world-class luxury.
If you're going to build a ski resort, best do it somewhere that gets lots of snow – in which case, Riksgränsen nails the brief. Indeed, the tiny town in Swedish Lapland in the farthest northern reaches of the country gets so much of the stuff, it was briefly abandoned in the 1920s, because the residents were unable to cope with the vast amounts that fall every winter.
Fortunately for us visiting a hundred years later, the hardy folk of Arctic Sweden returned to the town, which, thanks to an incredibly talented and somewhat obsessive crop of local skiers, developed through the nineties and noughties into a now-legendary, freeride mecca. Locals like Stefan and Pia Palm were at the forefront of this development before relocating to Chamonix, and their freeskier son Max now competes in the Freeride World Tour and regards double backflips as 'all in a day's work'.
It was only a matter of time before this once resolutely no-frills resort went upmarket, and luxury ski lodge Niehku Mountain Villa opened in 2018. We had the good fortune to find ourselves up there for a few days of very late-season skiing, because of the pandemic; not many have had the chance. The area's massive snowfalls and location 125 miles north of the Arctic Circle allow keen skiers to hit the slopes until late May, when you can ski beneath the awakening midnight sun.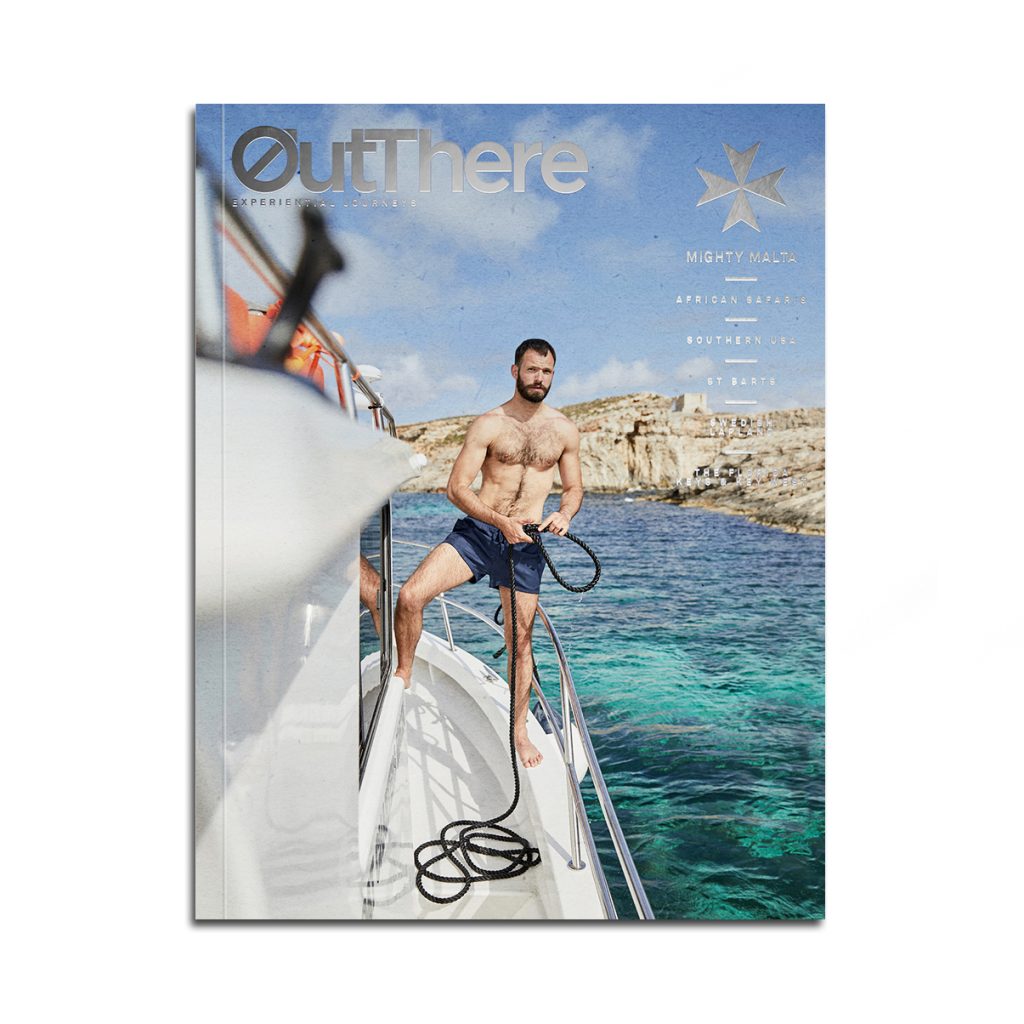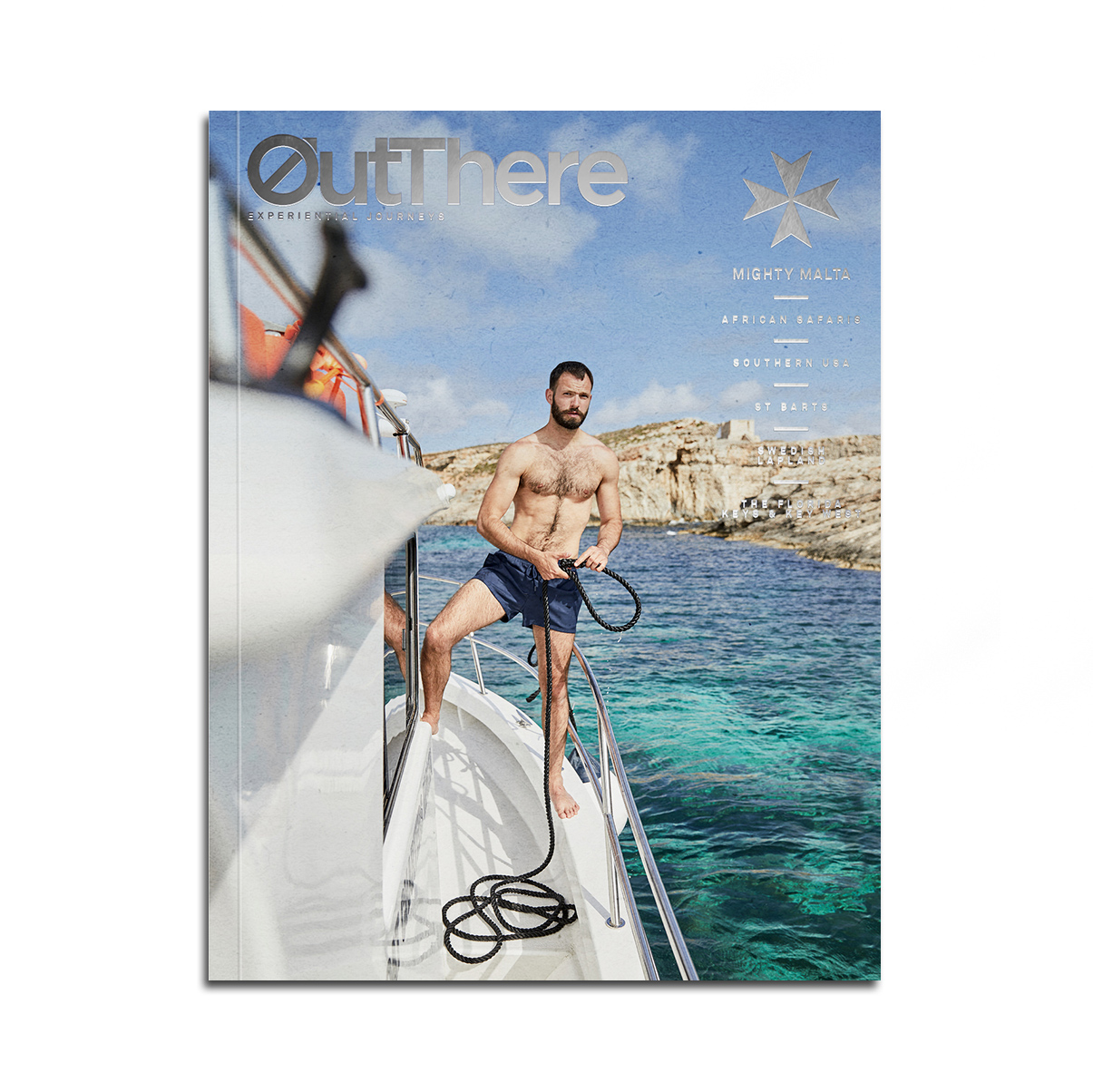 We journeyed to Riksgränsen on the 17-hour overnight sleeper from Stockholm (you could also fly to nearby Kiruna in under two hours, but the Swedes do have a reputation for flight-shaming), then a one-minute transfer from the station had us at the doors of the villa, built within the curtilage of an old locomotive roundhouse just a few hundred metres from the railway line.
The roundhouse originally served the steam trains of the Malmbanan (Iron Ore Line), which has been used for over a century to transport iron ore from Kiruna to Narvik, in Norway (the border between Sweden and Norway is less than 100m from the villa, and it's possible to ski into Norway from Riksgränsen's highest ski lift, then back into Sweden on an off-piste route called the Norvege Svången – literally, 'Norwegian bow'). Features of the old roundhouse, which accommodated a turntable for spinning the locomotives around for their return trips, have been retained in the villa, which was designed by architects Krook & Tjäder and interior designer Stylt Trampoli and won the prestigious UNESCO Prix Versailles for the world's best hotel interior in 2019.
On our first night at the villa, as we dined with Niehku's co-founder and manager Jossi Lindblom (who also happens to be a fully qualified mountain guide and regularly leads the villa's guests on heliski adventures), he pointed out remnants of the original semi-circular wall of the roundhouse, now a feature of the restaurant.
Head chef Ragnar Martinsson has created a modern rustic menu that relies heavily on game and fish from the surrounding mountains, forests and lakes, as well as from the nearby North Atlantic. This evening's main course was a perfect example, consisting of baked beetroot with flamed moose heart, fermented mountain berries and fennel seeds. Jossi had hunted and shot the moose himself – about as local and organic as a meal can get.
Being neophytes when it comes to wine, we found it reassuring to be guided by our waitress Ramone through a series of whites and reds designed to complement each dish. The villa's unique wine cellar houses around 500 different wines and sits in an old engine-greasing pit, which can be seen through a glass ceiling that also serves as part of the restaurant floor.
We'd met Jossi for dinner after returning from heliskiing in the mountains surrounding Riksgränsen, this being Niehku's raison-d'être – an upmarket clientele of keen skiers head here once the ski seasons are over in the Alps and Rocky Mountains to pursue their obsession into the Arctic summer.
Four or five skiers and their guide are picked up by helicopter from outside the villa and within five minutes find themselves in the heart of snow-plastered mountains, where descents of up to 900 vertical metres can be had on everything from deep powder to soft, spring snow.
'Regular' heliskiing can be a rushed affair – and not just because of the short hours of daylight. Ski guides and pilots are keen to keep things moving, since helicopters are expensive to run. It often means there's little time to appreciate the invariably spectacular surroundings. But at Niehku, everything is mellow. As Jossi said: "there's no rush – it won't get dark until September".
So our guide Bernie, a smiling, easygoing fellow from South Tyrol in Italy, was happy to let us faff and fuss once we were dropped off by the helicopter atop exotically named peaks, such as Tjåmohas (1743m) and Kåtotjåkka (1991m). Adjusting ski gear and clothing, we clicked away with our cameras at panoramas that stretched from the deep-blue inlets of Norway's fjord-riven Atlantic coast to the west, past the huge, whale-back peaks surrounding us and on to a wilderness of rolling hills, lakes and low birch forest in the east… all bathed in the warm, golden glow of the Arctic summer.
"On the whole, the resort's pistes provide easy skiing – there's only one short black run – but for more experienced skiers there's a whole swathe of readily accessible 'side country', offering steeper challenges"
Niehku's heliski operation has access to over 5,000 sq km of snow-draped mountains, featuring more than 60 peaks, and the terrain is sufficiently varied to offer exciting skiing for everyone, from heliski first-timers, to hardened pros, since the slopes can vary from easy-angled glaciers to steep, challenging couloirs.
Our first descent, down the north face of Tjåmohas, rewarded us with boot-deep powder in some of the best snow conditions we experienced last winter, although we use the word 'winter' in its loosest sense, since we were only a month away from midsummer. All the other descents we enjoyed over the following couple of hours took us down delightful, sun-warmed 'corn snow', about the easiest off-piste conditions you'll find, which left us slightly concerned that the final two days of our trip, when we'd be resort skiing in Riksgränsen, might be a little underwhelming. After all, with just six ski lifts (most of them tows) and a mere 300m of vertical descent, this is a tiny ski hill by international standards.
We needn't have worried, for what Riksgränsen lacks in altitude, it more than makes up for in attitude. Jossi, who was a ski patroller here in the 1990s, joined us for a few turns and informed us that this is where the first-ever freeride event took place, and where the world's first quarter pipe (a ramp a quarter of a circle in cross-section) was built. Freeride and extreme-skiing competitions are still a key feature of the Riksgränsen ski scene, and many skiers here only really use the ski lifts as a means of accessing the extensive off-piste terrain. On the whole, the resort's pistes provide easy skiing – there's only one short black run – but for more experienced skiers there's a whole swathe of readily accessible 'side country', offering steeper challenges. For a further sense of adventure, we could also follow the locals hiking 'out of bounds' from the top of the Övre chairlift to the summit of 1051m Nordasfjäll, from where there are off-piste descents in all directions that will eventually bring us back to the town.
Ah yes, the town… we loved the almost frontier feel of Riksgränsen, centred as it is around its utilitarian railway station. Two 750m-long freight trains pass through every hour on their way from the world's biggest iron-ore mine in Kiruna to the permanently ice-free port in Narvik about 20 miles away. Elsewhere, plain, functional, red-walled hotels, apartments, cafés, ski lodges and a lone supermarket lay straggled in the shadow of the fells like buildings built from Lego.
Skiers and boarders sport a renegade, surf-hippy/Viking look – long hair, beards, flannel shirts, loose-fitting ski pants with scuffed hems. There are no chi-chi ski fashions to be seen and the place is all the better for it, although the high quality of skiing and snowboarding on display from people who have been riding snow since they could walk can be a bit intimidating for those of us whose skills are, shall we say, more modest.
But rough-around-the-edges vibes evaporate once you walk through the doors of Niehku Mountain Villa, where friendly staff enquire in perfect English (this is Sweden, after all) about your day on the mountain as you make a beeline for the bar. Or maybe you'll choose to relax in the glass-walled sauna, with its lovely views over the mountains, or ease abused quad muscles with a massage before dinner.
The comforts of the villa's 14 rooms would have been unimaginable to those early residents of Riksgränsen who were driven away by the immense winter snowfalls – super-luxe Hästens beds and a spacious wet room borderline encouraged us to stay in our room and simply chill out. But then, we'd miss the sociable library and coffee area, with its cosy open fireplace and expansive views over Riksgränsen and the Vassijaure Lake, and the bustling bar centred around an open fire with a unique design inspired by the coal-fired steam-engine boilers that were once the heart and hearth of this very site.
On his return trip from Riksgränsen, Alf made a stopover in the Swedish capital and stayed at the Park Inn by Radisson Stockholm Hammarby Sjöstad, just outside the centre of the city and directly opposite Stockholm's popular Hammarbybacken artificial ski slope, which itself offers year-round skiing, on snow in winter and artificial grass in summer. For more on Stockholm, visit www.visitstockholm.com.
www.niehku.com | www.riksgransen.se | www.swedishlapland.com
Photography by Mattias Fredriksson, Erik Nissen Johansen, David Carlier, Lars Thulin, Philipp Herfort, Niklas Ekstedt and courtesy of @swedishlapland