Rupert Mellor digs an edge into Park City's 'Greatest Snow on Earth' and finds there's much more than the rugged Rocky Mountains, fine dining and genial Western saloons to the little Utah ski town.
"Behold, the elkupine!" I've been in Park City for all of an hour when Jeremy, my waiter at the cosy Silver Star Café, bares a freshly-inked deltoid to reveal a likeness of said beast, a hybrid of a moose with America's hedgehog 2.0. It's the mascot, the recent Massachusetts transplant explains, of his favourite bar in town. He's liking it here.
"So much. The snowboarding is fantastic, the food's incredible, the bar scene is awesome, there's live music everywhere. In forty minutes I can be mountain biking on Antelope Island in the Great Salt Lake, sharing the scenery with a herd of bison and looking back at the mountains. And if I really want to blow my mind, I take my bike down to Moab where there are all those crazy red rock formations in Arches National Park."
When Robert Redford launched the independent cinema celebration that would become the Sundance Film Festival, his thinking was this: 'The obvious place, would have been New York or Los Angeles, but let's instead choose Utah, and put it in the middle of winter – let's make it weird." When the event transplanted after three glorious years to Park City from its first home in Mormon metropolis, Salt Lake City in 1981, it was a quirky choice for sure. Roads were pocked with axel-busting potholes, the dining scene tiny and the kind of lodging Tinseltown-folk were accustomed to in short supply.
Thirty-six years and one wildly successful Winter Olympics later – when Salt Lake City played host in 2002, Park City staged four of the events – the town, population 8,000ish, is polished, urbane and winning more and more fans by the year. Its streets are packed with chic, upscale restaurants – nearly 150 at the last count – glossy boutiques and smart galleries, its impressive quota of cultural venues consistently packed and its ravishing Rocky Mountains equipped to deliver pretty much any outdoor thrill you can imagine. Park City: you've come a long way, baby.
"Hi honey," says Steve, my snowboarding guide, answering the phone to his husband Mark, "so, it turns out my nine o'clock saw your ass in 2001. That's right, The Donkey Show." I'd asked Steve during our chairlift conversations how he and his actor-turned-teacher partner came to move here from New York, and it transpires that Mark was 'the roller-skating dude in chaps and a thong' in the off-Broadway disco adaptation of Shakespeare's A Midsummer Night's Dream I saw many moons (sorry) ago. Keen downhillers, the couple discovered Park City on a ski trip back in 2007, and when a teaching post came up here, they pounced.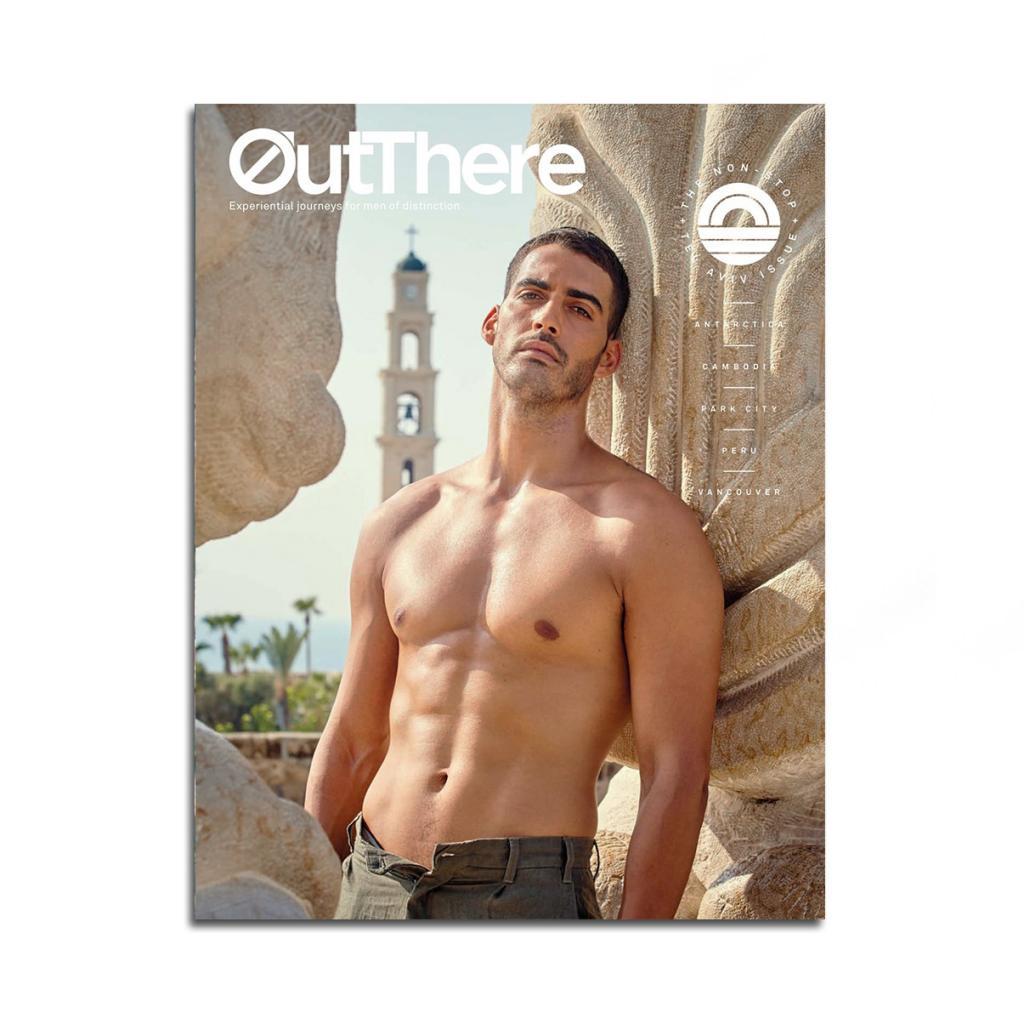 "We arrived with our three-month-old daughter and were so warmly welcomed – by Mark's school, by the community, and, when I got this job, by my new employer – we were like, Oh-my-God-this-place-is-amazing-we're-never-leaving!" Raising the chairlift safety bar and gesturing towards yet another long, wide, almost deserted red run swooping between tall stands of evergreens and bare, ivory-barked aspens, he says, "Shall we?"
Utah is blessed each winter with vast amounts of what canny marketeer Jim Cannon trademarked 'The Greatest Snow on Earth®', a slogan that has graced the state's number plates since 1985, and which describes a particularly light, fluffy, grippy kind of snow born of Pacific Ocean clouds sucked dry of much of their moisture on their way over the Nevada desert. Mr Cannon definitely had a case. Last season saw an exceptional 10.3m cloak Park City, but arriving in early April, I know I have no business expecting the slopes to be at their best. Still, even with no freshies in a fortnight, and spring temperatures turning south-facing descents slushy by mid-afternoon, the trails are in fine shape.
Don't ski? How about snowshoeing, fat biking, hot-air ballooning, dog-sledding or a turn on the Comet Bobsled at Utah Olympic Park? The bona vintage ski drag in the adjacent Alf Engen Ski Museum is also worth a look. Year-round, there's a tonne of things to do, and I follow one snowboarding day with my most unique après session ever – a paddleboard yoga class with Park City Yoga Adventures on 90-degree, hot spring-fed water in the Homestead Crater, a 10,000-year-old meteorite scar beneath a natural travertine dome in nearby Midway.
The ski area, merged in 2015 with neighbouring The Canyons, is now America's largest – known as Park City Mountain Resort – a colossal 7300 acres of terrain, from cruisy blue runs to pacy, wide-open red supergroomers, to 12 bowls rich in steep, double-black-diamond chutes, tree runs and little-plied routes that are yours for the price of a ten-minute hike. Steve finds us an untracked one, dropping in from a panoramic viewpoint off Ninety-nine 90 peak – and we hoon it. "Something else unique this place has is its connections," he says as we catch our breath. "I had a party to go to in Boca, Florida. I worked all day, skied down to the base, jumped in an Uber to Salt Lake City airport and was at the gate within an hour."
"Utah is blessed with vasts amounts of 'The Greatest Snow on Earth'."
But Steve's real passion is Park City's community, a progressive, truly networked micro-society that is taking concrete steps to not let its rootsy small-town spirit be swallowed whole by the blizzard of super-luxe hotel and condo developments springing up in response to its recent stellar success. Fiercely forward-looking on educational support for low-income residents, sustainability measures, diversity and open-space preservation – its residents recently raised $25 million to buy and keep wild a 1,350-acre tract of the nearby Bonanza Flats – the highly engaged population is determined to keep its little utopia real.
Since 2015's megamerger, the on-mountain dining, famously a generic, chilli-choked let-down in most American resorts, has also scaled new heights. Although still informal, cafeteria-style food warehouses – with the exception of the table-service Lookout Cabin, renowned for its pepper-encrusted buffalo tenderloin and Utah trout – each lodge has its own distinct offer. Cloud Dine, where we take a break, dishes up Wagyu pretzel dogs, vegetarian dolmas and hand-stacked lamb gyros, and, like all its peers, a signature baked treat – in this case yummy. featherlight, just-baked doughnuts.
Seriously refined dining is just a ridge away, were we to cross the rope that divides Park City Mountain Resort from its tiny neighbour, Deer Valley. Opened the year Sundance Film Festival came this way, the resort was the first in the world to propose a seamless five-star service concept, from the beaming, uniformed ski valets who carry your kit, to the OCD-grade piste-grooming, to the impeccable catering. 800-strong, Deer Valley's food and beverage team includes a resident cheesemaker and executive pastry chef, and alongside rarefied versions of mountain favourites, its lunch restaurants serve up authentic Vietnamese pho, Korean barbecue dishes and by far the best salad bar I've ever seen in the hugely popular Natural Buffet.