Langkawi is a veritable paradise. White, powdery sands melt into an impossibly azure Andaman Sea, set to a backdrop of equatorial skies and lush, green, forested karst sea monoliths. A symphony of wildlife complements light shows of stunning sunrises and sunsets. On its most beautiful beach, a spectacular resort is being reimagined, coinciding with a fabled curse being lifted from the island.
Our story starts with a legend, the most well known of Malaysian folklore. It is the story of Mahsuri, a young girl who hailed from the Andaman archipelago of Langkawi. Somewhat of a beauty, she was the wife to the lauded local warrior Wan Darus, who fought valiantly in the war against the marauding Siamese (Langkawi sits on the sea between Malaysia and modern-day Thailand). While he was away, the wife of the village chief, jealous of her beauty and the attention she achieved from it, framed her in a supposed liaison with a man who was no more than a friend. The vicious rumour caught fire and in the absence of her husband, she was condemned to death. At her execution, white blood flowed from her veins, signifying her innocence. In her dying breath, she cursed the island and its inhabitants for seven generations.
So you're probably asking what this fantastical story has got to do with our visit to the island and the illustrious Four Seasons Langkawi? Well, if you believe in the legend, a lot. Langkawi is really only just getting the attention it deserves by international tourists, despite many attempts to market it. Considering its 'off the beaten track' vibe, easy accessibility, beautiful beaches and abundance of culture, it has yet to achieve an infamy comparable to that of its neighbouring Thai islands. But things had not been in her favour – a previous focus on industrial growth over tourism, challenging local politics and a unhelpful monopoly on air travel were just a few reasons. And despite a federal government initiative granting the island with a tax-free status three decades ago, there has been a lack of appetite for development. Some may say it was the curse in action.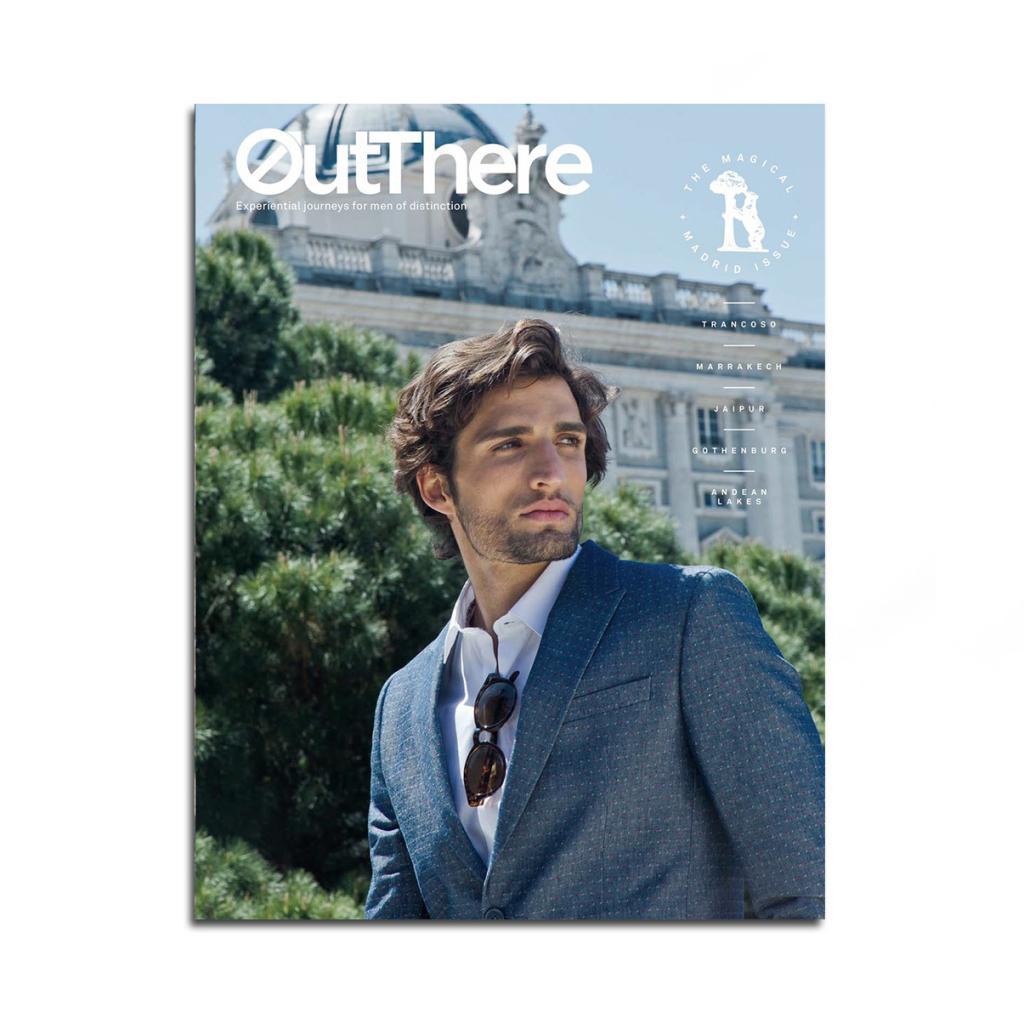 But, at the turn of the 21st century, things started to change. Firstly, a recovering regional economy increased confidence and foreign investment. Then, a ban on deforestation and the halt on planting of Malaysia's ubiquitous cash crop for palm oil on the island was followed by the amazing rediscovery of animal and bird species that were thought to be extinct. And of course, locals will tell you that this time was exactly seven generations since the poor Mahsuri was so dramatically sentenced to death.
The upshot is that Langkawi today is getting more well-known. The best and most beautiful beach on the island, Tanjung Rhu, sums up the entire island in one stretch of sand. Incidentally, it is also home to the Four Seasons. Just over ten years after it was first built, we arrive during a period of renovation at the resort. Its palatial, Moorish style architecture is being given a makeover, courtesy of in-demand interior-designer, Bill Bensley. We're a huge fan of the husband-and-husband team Bensley and Jirachai Rengthong, who are responsible for some of the world's most stunning works of art in hospitality – including our favourites The Siam in Bangkok and the Shinta Mani in Siem Reap just to name a few. It just seems that of late, every time we walk into a hotel and utter a wide-mouthed "wow", they have had something to do with it.
And true to form, we're in awe of what's happening here at the Four Seasons. The resort's decade-old terracotta facades are being painted a bright, yet calming blue. Previously recessive features are being brought to life and embellished. Eye-catching antiques are strategically placed around the resort, leaning towards a more local feel. Room and villa refreshes are also in order, not to mention the unveiling of a secluded, two-storey 'Presidential' villa right on the beach.
An oasis of calm
With everything that's going on, the Four Seasons still manages to retain a secluded, oasis-like feel. It's a sprawling resort, so we pick up a house-bike to get around and instantly feel like I'm in a 'kampung', a traditional Malay village. This is no accident as it was built just so, with the property's ninety-odd suites laid out across villas and pavilions, some on stilts with a view of the sea and others in two-storey blocks nestled in perfectly manicured tropical gardens. The hotel's army of gardeners landscape it with meticulous detail and an amble through the resort is made all the more welcoming by a number of warm smiles from the rattan-hatted members of the maintenance team, popping up like ninjas from behind a bush or tree. We notice that there are far more staff than guests at the property despite the hotel running close to full occupancy, which says a lot about the level of luxury and service that the Four Seasons provides. Plus in most cases, they each know you by name. The team zip people around the resort in golf-carts; in fact, it is not uncommon to run into one, or have to jump out of their way. This is unlikely to be Bill Bensley's remit, but we sincerely hope that he recommends a service road as part of the update.
Our suite was huge, seamlessly blending Arabian theming with more local wood and marble tones. We liked that it gave us a sense of the place; too many Malaysian hotels go either over-the-top opulent, or colourful and contemporary in their furnishings, mainly to please their core of Asian guests who generally have teak and timber fatigue. We're impressed particularly by the expansive bathroom, like-for-like in size with the main living space, bedecked in local stone complete with his-and-his wash basins, walk-in wardrobe and a terrazzo, hammam-esque bathtub for two, with candles and handmade, natural bath salts for a romantic soak.
The floor-to-ceiling sliding doors and wrap-around verandah amplify the space, and allows us to connect with nature, whether from the comfort of our sumptuous, signature Four Seasons bed, or for the ten minutes we spend on the balcony before the equatorial scourge of mosquitos make a meal of us. It's an inevitable trade-off when you're in these climes, but we would definitely encourage the use of the repellent and mosquito coils they provide in-room, rather than have the hotel over-fog the resort, eliminating all small-bodied wildlife as a result.
Our room is conveniently a hop, skip and jump from the resort's Geo-Spa, a gorgeous little village in its own right where therapists can kneed away your jet-lag with a range of elemental-themed treatments. Our session there was satisfactory, albeit a little rushed. But as a seasoned spa-bunny, we couldn't help but feel that the holistic, big-brand, 'earth, wind and water' approach was a little misplaced, considering the Malaysian art of 'urut' is a rich vein that could have come through much stronger in the treatments.
Life's a beach
The hotel's crowning glory is its private beach and surely, all paths lead to it. The water isn't crystal clear – as is the case across the whole Langkawi island – fine for swimming, although lazing is much more the sport here, whether in a hammock slung between two unassuming coconut trees or on sun loungers, only ever rolled out when someone needs it. We perch ourselves on a deck-chair, looking out at the beautiful stretch of sand from one corner of our eye to the other, the perfectly blue sea only interrupted by a superyacht in the horizon. The team here know who is on it, but discreet as they are, they won't tell us. Instead, they propose giving our sunglasses a clean so we may have a better view.
If unlike us, you're the sort who doesn't like sand in your slippers, then one of two amazing pool areas will solve your problem, particularly the adults-only infinity pool. The complex that houses it rises up like a Balinese temple – Langkawi style – offering posing opportunities for those who enjoy it and private cabanas for those who don't. Complimentary (that's both in the free and charming senses of the word) masseurs will come round to rub in sun cream or ease away your aches and pains.
Back on the beach, we up-tempo and engage in paddle-board yoga with the resort's Yogi. It's a challenging task, far less yoga and much more face-fulls of saltwater. We tell much of a similar story when it comes to trying out the resort's supercool X-Jetblade experience, where water pumped at high speed from a pair of strap-on boots catapults us into the air with the sensation of flying. There's an ungraceful photo of us circulating social media, where we're flying across the water horizontally instead of vertically, the one time we manage to actually elevate out of the ocean. We resign that we're just not suited to some things and at that same moment, the Maldivian instructor goes flying into the air, doing a somersault and loop-the-loop, just to show us how it's done. Langkawi is the only place in Malaysia (at time of press) that you can experience this phenomenon of jet-propelled flying over water if it happens to be your kind of thing. We are far more enthralled by the archery and rock-climbing lessons that we had booked to do that afternoon, in the shadow of the resort's very own mini-mountain.