The co-owner of several beloved venues across Sri Lanka, Stefan Andre Joachim has a heart that beats for fashion and a mind set on helping the less privileged in the island nation. We were eager to hear all about his ambitions.
Fashion, and to a lesser extent interior design, is what I have become known for, but my first loves were political science and investigative journalism. I grew up surrounded by slums in the Colombo suburb Mount Lavinia, opposite a courthouse where I'd see terribly poor, troubled people being treated worst of all by our own authorities. That's why everything I do is really about challenging the status quo and the broken politics we have suffered for decades. I've been called a rabble-rouser in the media. I kind of like that.
I started developing business sense when, aged 15, I spent some time in Dambulla, and realised I could buy mangoes there and sell them for a healthy profit back in Colombo. Next, I started buying fabrics, and I launched my label Andre Estefan three years later. I studied for a while in Sydney, where my father lives, but then came back to really put Andre Estefan on the map.
Today, fashion remains the core of everything I do. I'm the co-owner of three venues in Colombo – the Flamingo House restaurant, The Love Bar and members' club The Attic, all of which I designed around the storyline of a novel I'm writing about forbidden love between an English and a Tamil woman. I launched a collection called Colonial Romance last year, whose theme is that, all this time after colonisation ended, Sri Lanka is still colonising its own people through exploitation and politics that for decades have sought to divide people. But I'm very excited about our new president. He's a real doer and knows what he means to deliver. I've long talked about our country's failure to nurture its talent and advance through creativity, not just cheap labour, and I'm hopeful things can start to change. Our potential is massive if we can play to our strengths and not just try to mimic other first-world economies.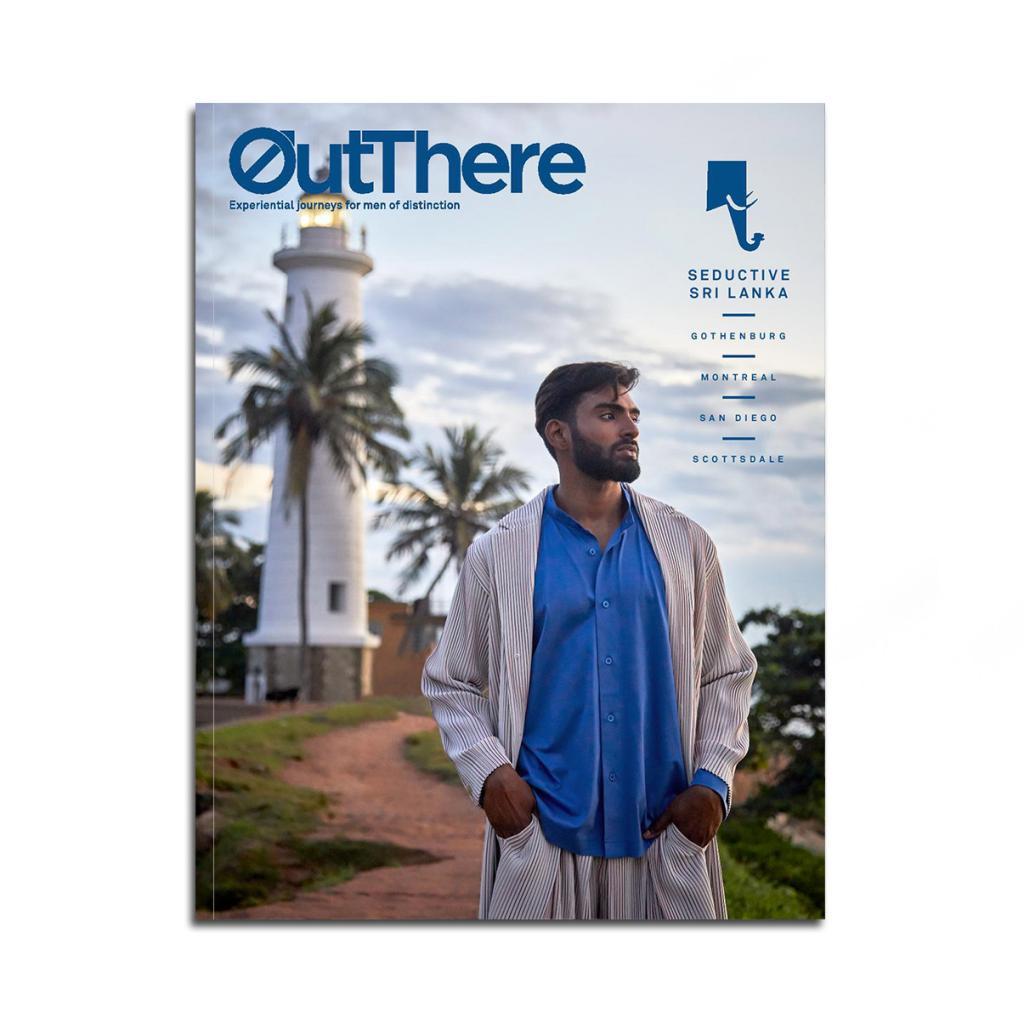 Sri Lanka is an amazingly diverse country. You have the hottest beaches and cool mountains all within a few hours' drive, and a unique culture. And the people have the biggest hearts, and a really giving nature. I'd advise anyone visiting to read a lot about the great things there are to see here – and then discard most of it. There are some exceptions – Galle Fort, the only historic fort town in the world that is still lived in today as it was originally, is a treasure, as is nearby Unawatuna beach – but the commercial, well-known places are not where it's at. The west coast? Done, pretty much. Getting far off the beaten track is the way to discover Sri Lanka, and the largely unexplored north and the east coast are full of stunning landscapes and secluded spots. Casuarina Beach, close to Jaffna, is divine, and Fort Hammenheil in the same region is my current passion. Back in Colombo, I'd urge anyone to visit Pettah Market. It's vibrant, it's colourful, it's noisy, it's 100 per cent local – it's the pulse of the heart of the country.
I'm lucky enough to have a voice in Sri Lanka, and I think it's important to use it for the good. I'm currently planning some events which will raise money to educate kids who don't have a financial opportunity in the design industries. I work on women's issues, and youth issues, and environmental issues. I've been asked to be a kind of LGBT+ spokesperson too, but I don't think that's fair. I worked on the presidential campaign, as an out openly gay man, but I know I'm privileged because of what I do and my background. Meanwhile, there are LGBT+ kids all over the country who are in fear for their lives, of violence, blackmail, being thrown out of their homes. So for people to see me and think that's what Sri Lanka's LGBT+ community's about wouldn't be right. I do what I can to help abused LGBT+ kids into safe spaces, and I have two young men living with me now, the sons I never had, who were both turned out for being gay.
Then again, when my partner of nine years and I recently announced that we will get married, it was amazing to be inundated with messages from kids thanking us and wishing us well. They feel there is new hope, and I'm glad of that.
Photography courtesy of Stefan Andre Joachim
At OutThere, we believe in boundless travel. But we understand that some destinations can pose challenges to travellers that complicate visiting them. We advise all visitors to inform themselves about local legislation and customs, and to work with a trusted travel provider in order to ensure a safe and pleasant holiday.