Siem Reap, of Angkor fame, has a very special place in our hearts. It is arguably the place where over a decade ago, the idea of OutThere was first conceived (although Praslin in the Seychelles may beg to differ). So our return to the city as the inaugural guests of Bill Bensley's first fully-managed luxury concession was long awaited.
A decade ago, Siem Reap oozed with exotic mysticism, with its neighbouring, monolithic, ancient cities being the main attraction. It was international, but low key, with just a handful of upscale accommodation options, most with a French accent and that slightly fading Grande Dame vibe that hotels in the late eighties or early-nineties had. It was part of a country pulling itself out of a long and painful civil war cum dictatorship just twenty-five years before. Things were already on the up of course, and we could sense some vigour in the otherwise sleepy city – thanks in part to the 2001 Tomb Raider movie – but it was far from realising its full potential. We fell heads over heels in love with Siem Reap and its laid-back vibe, unique rural charm, understated commerciality and an atmosphere that did everything to feed our wanton spirit of discovery.
Today, Siem Reap is an entirely different city – bustling, crowded, loud. Big, budget, international restaurants flank lane upon lane of street-markets selling replica handbags, T-shirts and feet-devouring fish spa sessions. Tuk-tuk drivers jostle for trade, gesticulating to their vehicles clad with advertising for the latest hipster coffee-shop or bar. Coachloads of tourists load and unload, led by bossy, umbrella-wielding guides. And every square foot of available land has been turned into a hotel to suit every budget level.
In the decade since our last visit, the UNESCO World Heritage site of Angkor, and subsequently its gateway city, has experienced a 10,000% growth in international tourist arrivals. There are many challenges as a result. It is part of country with a voracious appetite for internationalism and capitalism, a hangover from years or turmoil. But this paradigm conflicts with a polar opposite need, one for sustainable tourism development and heritage conservation – the convergence of which, creates an unstable future.
For us OutThere travellers, this poses quite the dilemma. While we strive to be part of the solution and not the problem, Angkor remains firmly on all our bucket lists. It still remains one of the most spellbinding sights we have ever seen. Also, to be absolutely fair, nowhere is ever 'as it was ten years ago'. There is still an inexplicable and electric charm to today's Siem Reap. Angkor itself maintains its epic, mystical draw. But how do discerning, socially-conscious, luxury travellers cut through the clutter and maximise the experience?
Despite the mass-market tourism boom in Siem Reap, there are a small number of high-end properties who compete on design, service, delivery of experiential luxury and social responsibility. The Shinta Mani Angkor is the best of them.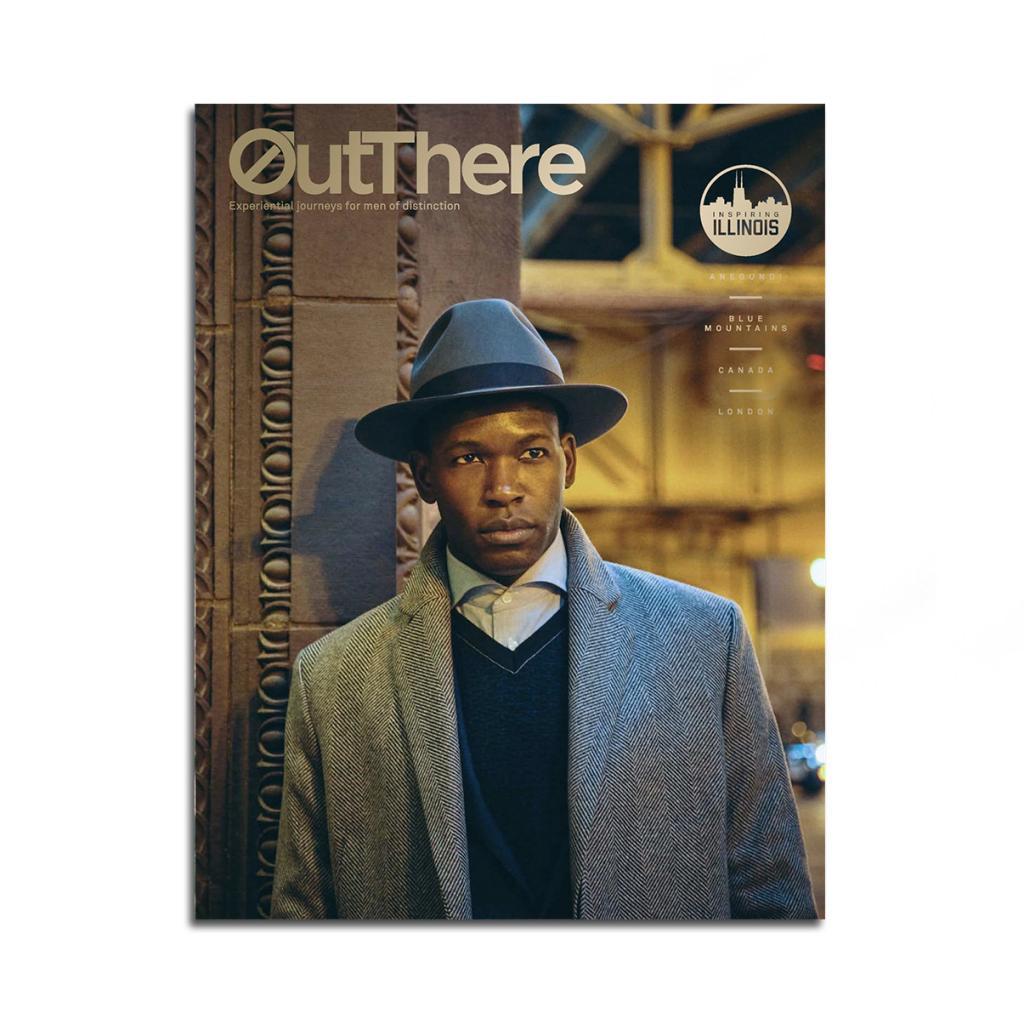 Shinta Mani first opened its doors in June 2003 and was the first to introduce a Hospitality Centre to encourage underprivileged youth in Cambodia to start a career in hospitality. Over fifteen years later, 'Open Doors, Open Hearts' is still going strong, reflecting the hotel's unwavering commitment to responsible tourism. Profits from Shinta Mani's operations go towards supporting the less fortunate in the community, particularly in the education and development of young, Cambodian adults, but also in healthcare and direct impact (providing farms with no equipment needed, creating schools, building homes and supplying running water).
Celebrity architect-designer extraordinaire and friend of OutThere, Bill Bensley first appeared on the Shinta Mani scene in 2012, tasked to give the hotel a unique point of difference when Siem Reap's hospitality options started to saturate. He created 39 upscale, boutique hotel suites that rapidly elevated the property's status to be the best small, socially-conscious hotel in Siem Reap, possibly even the entire country.
Regular readers may have noticed that we are Bensley super-fans. We've had the pleasure of staying in many properties that feature his work over the years (it's hard not to with over 200 projects in 26 countries) and each one doesn't stop short of magnificent. Bill Bensley believes in disruption, the shaking of the status quo. He wants to change the way people think of hotels and in turn change the way hotels think of hotels; particularly when it comes to responsible operation and the impact hospitality has on the environment.
He transforms wild terrains into sophisticated living spaces, old unloved buildings into social hubs. He has a flamboyant approach with a love for authentic design not to mention a fastidious attention to detail – but mostly, his work is whimsical and fun, relaxed but thought through, boundless but centred.
Bill Bensley has a deep love for Cambodia. We heard it straight from the horse's mouth over a pleasurable lunch with him at the Pure travel festival in Marrakech. While Thailand is home to both him and his husband and business partner, Cambodia captured Bill's heart. He loved the spirit, the people and the sense of possibility. So much so that he is investing much of his own money into ambitious projects that marry his love for hotel design and giving back to the community, all whilst opening the eyes of his affluent guests.
Later this year, he will open Shinta Mani Wild, a luxury, tented camp set in a 400-acre reserve in Southern Cambodia. After outbidding a logging company for the plot of land, he vowed to protect it for the rest of his life and beyond; with proceeds from the hotel going towards developing the already sophisticated Shinta Mani Foundation's philanthropic projects in conservation and local community development.
Back in Siem Reap, we found ourselves at the unveiling of Bensley's other passion project, the Shinta Mani Angkor Bensley Collection. The concept is a luxurious spin-off of the lauded resort, run by Bensley's own team, featuring ten additional villas that come with a promise to be the most exquisite in Cambodia. It has created quite a buzz among the travel industry not just in Cambodia, but across the world.
The Bensley butler
Salas, our handsome Bensley butler met us at the airport, after a complimentary fast-track service through immigration. He was well researched and already knew a lot about us. He continued a clever and subtle line of enquiry on the short journey from the airport in our Shinta Mani SUV to the leafy French quarter of town where the hotel is located; to find out more about us and how he could service us better.
By the end of the four-day stay, Salas astutely knew our every whim. How we took our tea, our favourite snacks, what time we wanted our complimentary laundry service picked up and when we would emerge in the morning for breakfast. Like magic, he was always perched ready outside our villa; every time we appeared, he was there ready to greet us and help us with anything we needed. His approach was delightfully informal, but with just enough distance. It was his first gig, but there wasn't a hint of any nerves. He was well-rehearsed and evidently well trained. Salas is a young, local lad, who got caught up in the boom of his hometown. While many young people from outside the capital set their sights on getting to the bright lights of Phnom Penh, Salas had focused on hospitality, with working for the best in Siem Reap as his goal. It seems he's got there, after just a few short years in another local hotel. He tells me that most of the kids from his class at his school ended up working in tourism. It seems to be an inevitable part of life in Siem Reap. For Cambodian families, putting your child through school is an essential part of securing their future; with extra lessons in languages of course – Mandarin and Russian are particularly high-value commodities in these parts – but also Japanese, Korean, Portuguese and Spanish alongside what he called the 'traditional' languages – English, French and German. If you can master two or more of these, you're sorted for life.
The wonderful thing about having a Bensley Butler is that he's everything you need from the hotel in one smiley, ever so polite package: concierge, confidant, loyal friend, storyteller and sometimes, in Salas' case, historian. The Shinta Mani Angkor Bensley Collection is not short of personality in its bricks and mortar – but Salas brought it to another level. If we were pushed to be critical about the service, it would really be in the noticeable difference in dedication between Salas in the day and his replacement at night, when he went off duty.