What planet is Bill Bensley on? Most definitely this one and he's passionate about saving it, especially since the curveball it was thrown earlier in the year. We meet the inspirational, upside-down-original architect at his home in Bangkok.
"I think we have all been going too fast, too fast to even think," says Bill. "It's really when things slow down that you start to realise just what a luxury time is."
We are in one of the 17 lush sub-gardens of Baan Botanica, the Bangkok home of inimitable OutThere architect Bill Bensley and his partner Jirachai Rengthong, and it is as if time stands still in and among the 'United Nations' of flora – Asplenium ferns from the Philippines, Philodendrons from Argentina and a thousand other species of plants. It's no wonder that it is to here, to this horticultural oasis that the lauded designer, known for his eccentricity, maximalism and – in my humble opinion – aesthetic brilliance, escapes when things begin to go too fast.
Bobby, Bill's favourite among his brood of a dozen energetic Jack Russell terriers, tears through the foliage, followed by Tommy, Jessie and Sammy; it seems Bill has a penchant for pet names with diminutive suffixes, characteristic of those who show a real tenderness towards others. As much as he adores plants, Bill also loves animals. After all, he was brought up on a small farm in California, where he spent his formative days – in my imagination a little bit like Snow White – conversing with rabbits, chickens, ducks and bees.
Yet, he's pining for his usual summer holiday. For the past seven years, Bill has taken off to the Delger mörön, a river on Mongolia's border with Russia, on an epic 185-mile journey to catch monster trout, just to throw them back in. And, while he sometimes catches up to his record of 85 fish per trip, he has never harmed a single one.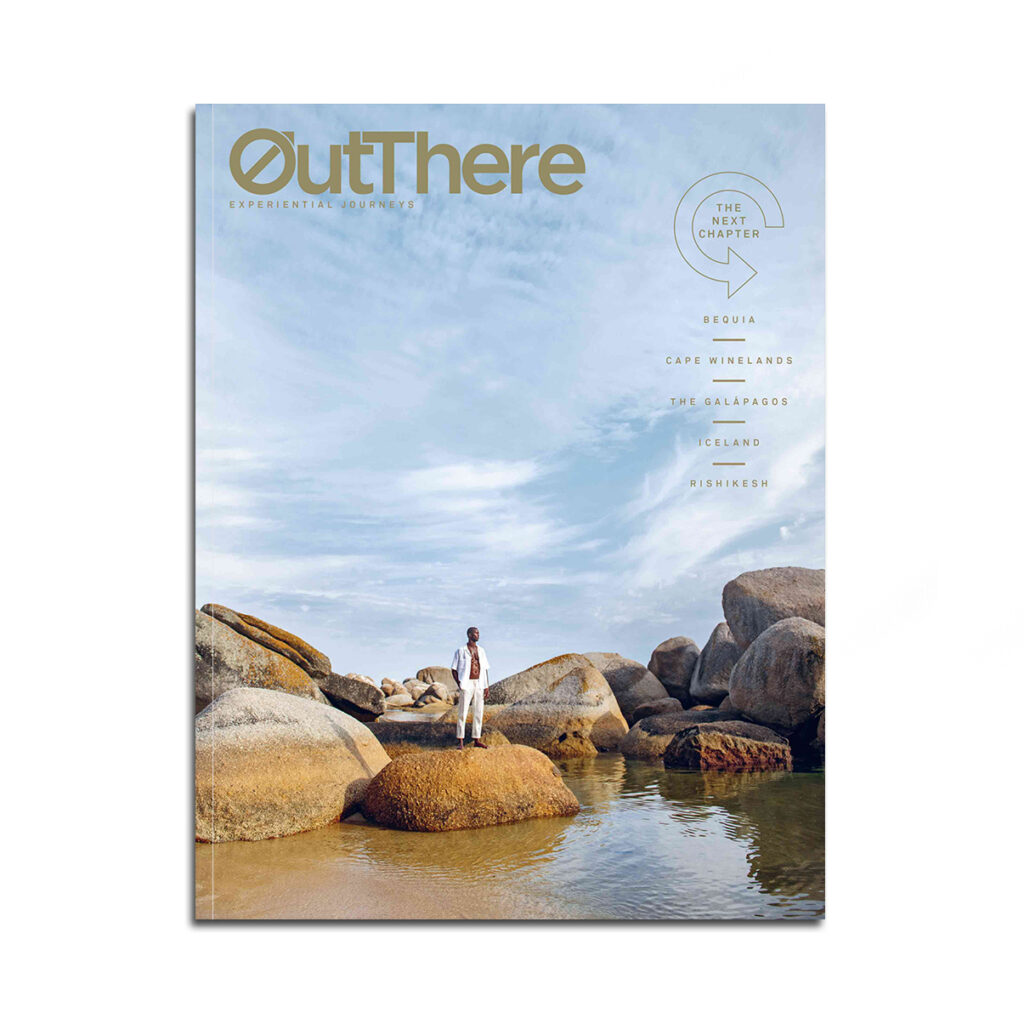 "What I love most about the Delger is that it's a place that man hasn't screwed up yet," he says. "To see nature in its original state is my favourite thing to do by far. I walk for most of the trip – 30 miles alone in the first week. We put our packs on camels and horses. For me, that's travel."
Alas, with COVID grinding life to a standstill, this year's jaunt didn't happen. So, instead, Bill finds solace in his gardens and home, a whimsical personification of the man, his work and his travels near and far. Quilted together in idiosyncratic harmony are 'patchworks', physical mood boards of designs from each and every one of his creations worldwide. I recognise them outright, having stayed in many of his hotels, and it's clear that his home is a place of constant experimentation – and, like his other escape in Bali, his studio and playpen.
"I've been very fortunate to shelter in Baan Botanica," he goes on. "It's a little different from most people's houses. We are constantly under construction here. Right now there's a bunch of craftsmen painting a blue-and-yellow chequerboard in my father's old bedroom."
He clocks my curiosity and adds: "sometimes you've just got to try things out and, with that, make mistakes. I have many live projects across Asia right now. I still have to come up with new ideas the whole time."
I ask him how work is in this challenging climate.
"We're not getting any new projects, but that's okay," he replies. "There is a silver lining to this whole COVID cloud. We now have time to design in detail and re-examine every piece of work in progress. I've also found better ways of working. I make huge presentations that I would usually do in person – printing on countless sheets of paper – over Zoom now and still my clients in Vietnam were thrilled. This has made me want to stop all needless travel."
Bill's presentation was for a 44-suite boutique hotel in Hanoi – part of the Capella family of hotels – where every room embodies a turn-of-the century opera figure, play or literary setting. In my mind, Bill's designs have always been theatrical, from the Bensley Collection villas at the Shinta Mani Angkor, to the eponymous suite at The Slate in Phuket. There's always an embellished theme, a secret Bensley ingredient in the intoxicating cocktail that is escapism.
He tells me of other epic projects he's currently finessing in Thailand: a new Six Senses hill station made out of old railway carriages, a Four Seasons farm and a 40-key ocean-facing folly where King Mongkut (of The King and I fame) meets interior decorator Dorothy Draper in surroundings that are bound to get guests whistling a happy tune.
Bill has also dipped his toe into being a hotelier himself, his most loved project being Shinta Mani Wild, in the Cardamom forests of Cambodia. It's hard to bring his larger-than-life personality down, but when I ask about COVID's impact on his hotels, it's clear that he's deeply concerned.
"What's happened is a terrible blow. We've had to close all four hotels," he says, "but we've managed to keep the whole team on. They're engaged in cross-training right now – the front-desk in the spa and the waiters cleaning rooms – to give each and every member of our family new skills. And we've gone into every single space, cleaning, polishing and painting, so that when we finally get the green light to open, everything will be absolutely top-notch."