On the lesser-visited Indonesian island of Sumba, Zack Cahill finds a perfect paradise at the Lelewatu Resort – beachside horseback riding included.
The Langoliers is a novella by Stephen King from the 1980s, written when he was in a heavily drugged-up daze. It's not generally seen as one of his best, but it made a big impression on me as a kid. It was my bridge from children's books to adult fiction. It involves a plane passing through a hole in time, stranding its passengers in the past. But in a killer twist, the past is empty. You can't go back and assassinate a dictator or meet your ancestors – there's no one there. Just empty buildings and deserted environments that gradually fade to black and white. The book takes place in an eerily empty airport. No one in the control tower. No planes taxiing. No stressed travellers running for their flight. The past is an empty place. I'm reminded of The Langoliers as we land on Sumba because we're the only plane at the airport and indeed on the whole island.
This is why we're here: my best friend Hannah (blonde, horse-riding former cheerleader with amazing teeth – think Baywatch via Jilly Cooper) follows an Instagram account called @dreamyponies. On it was posted a video of horses galloping on an exotic beach that sent her equestrian heart all aflutter. She tagged me in it with the words 'let's go here'. Six months later, here we are.
'Here' turned out to be Sumba, an Indonesian island twice the size of Bali, with just an eighth of the population.
Hannah and I have travelled together many times and been through the wringer. By which I mean we've been drunk in a lot of countries. For much of our friendship, we viewed travel as drinking against different backgrounds. Now, Hannah hasn't drunk a drop in almost a year and I've dramatically cut down. This is our first trip together as smug paragons of health.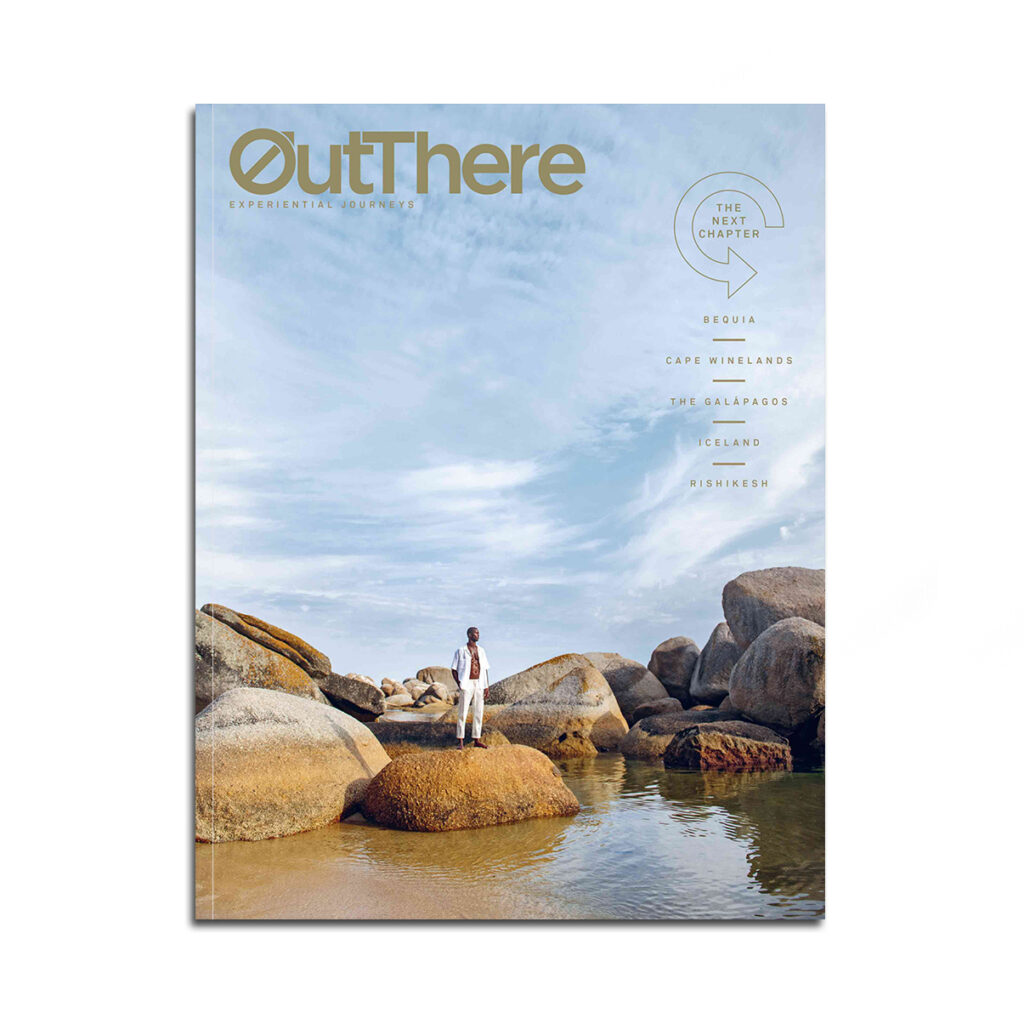 We've just spent two days in Bali and the contrast with Sumba slaps us in the face. Bali is a well-worn tourism path, with all the infrastructure to support a thriving luxury-travel industry. Sumba is about 20 years behind. You hear words such as 'unspoilt' thrown around to the point of cliché, but it describes this place perfectly, more than justifying the effort it takes to get here.
If you want high-end, there are only a couple of options and our resort, Lelewatu, tops the list.
We're picked up at the airport and driven along twisting, bumpy roads past corrugated-roofed shacks selling Evian bottles full of petrol. Kids walk alone carrying gallons of water. Wrecked motorcycles squat in gardens and street dogs lope alongside us in the long grass. It is late and dark and the high winds are maddening.
Regular readers of OutThere will be familiar with my delicately calibrated inner ear. I've been lavishly seasick, carsick or altitude sick on five continents. Hannah is made of sterner stuff: when we climbed Machu Picchu last year, I spent much of it near death, while she sprang up the steps like a gazelle in athleisure-wear, throwing occasional worried glances my way. But something about the specific frequency of Sumbanese potholes has set both our stomachs turning and we've taken on an ashen pallor by the time we reach Lelewatu, a sprawling, clifftop resort on the island's southern edge.
The moon is high, full and shining down on the blue-black ocean. We can't see much, but we can hear the waves crashing out there in the darkness like an omen. I leave our passports out for the butler, as requested, and they immediately blow into a tree. After a panicked search, I catch them just before they fly off the cliff like two burgundy bats. We reconvene in the room and reassure each other that it's all going to be fine. Then I go down to the outdoor minibar for a beer and get (mildly) electrocuted by the fridge. I don't try to live my life like a Laurel and Hardy movie, but travel throws these situations up and it's best to be stoic about it. So, we go to sleep in our lavish four-poster bed with our stomachs still churning and a sense of strange displacement.
The scale and beauty of the place hits us the next morning. We gaze out of our gigantic windows at the sea below as it crashes and sprays and otherwise Byron-and-Shelleys against the rocks. Dolphins jump and play in the glinting water. Outside by the decking, an infinity pool stretches to the horizon. Exotic birds sing melodiously to one another and tiny lizards skitter in the grass.
Lelewatu is on 10 hectares of clifftop overlooking the Indian Ocean, with an astounding nine individual beaches. You get your own private villa (one of just 27) ensconced in a rainforest and built in the Sumbanese tradition from local materials around a central tower.
The resort has opened out of season for us, so we're here alone (which added to the Stephen King of it all last night), but we have a butler, Yeremi, to call if we want anything. Yeremi is young and endlessly cheerful. He wears a bandana as he zips around in a golf buggy.
There are hills to hike and cycle, but we have the sense that we're already staying in the prettiest place, so we lounge by our pool and read. At meal times we wander down to the restaurant by the main pool for incredible freshly caught seafood or Indonesian curry. It's perfect.
This time last year we were halfway through an epic South America trip. Long coach rides, a different bed every night and lashings of Argentinian Malbec. It was both incredible and occasionally exhausting. Now, we're drinking vegetable smoothies and going to the gym every morning. The manic need for constant stimulation has been replaced by calmness and the will to take things slowly. We decide we're getting old, and that that's okay.
So then to those horses. There's a slight hitch. The ones we saw in the video were on a beach owned by another resort and they don't like to share. But Yeremi comes to the rescue. He picks us up in the trusty golf cart and drives us to an empty beach and produces two sandy-coloured horses adorned with multicoloured bridles. He offers me his bent knee and I clamber aboard. And soon Hannah and I are riding bareback along the beach as the waves lap the sand. It's definitely an effort for me not to fall off, as my poor guy is a little compact for me. I only go a short way before jumping off and walking him, but that's fun, too. Hannah, practically born on a horse, clips along effortlessly.
It's a perfect moment. The realisation of a fantasy. Something we spoke about as a joke, then dreamt about, then planned half-jokingly. Now, we're here.
Lelewatu Resort is a fundamentally romantic place. Isolated. Beautiful. Luxurious. Escapist. But if romance isn't on the cards, you might have a friend like Hannah in your life. Someone you have a history of a certain kind of friendship with, based on hedonism or associated with a particular time of life you've put behind you.
Some friends are destined to fall away, but with others, there's a connection that goes beyond that time and place. The best way to deepen that connection is to travel together. You could do a lot worse than ride horses on an empty beach.
Photography courtesy of Lelewatu Resort
At OutThere, we believe in boundless travel. But we understand that some destinations can pose challenges to travellers that complicate visiting them. We advise all visitors to inform themselves about local legislation and customs, and to work with a trusted travel provider in order to ensure a safe and pleasant holiday.