With its prime location and the right amount of 'nice-to-have' contemporary bling scattered across the property, the Westin Chattanooga makes for a comfortable, upscale hotel in the city of Chattanooga. Its greatest luxury arguably lies in the gorgeous views visible from the top floors.
Conveniently located in the downtown precinct of Chattanooga, The Westin is a contemporary hotel with a splash of glamour. The design seems to be all about making the most of its natural setting and offers stunning views over the surrounding hills and mountains. The entire building is clad in copper-toned mirrored glass, which reflects Tennessee's big skies and moody sunrises. Granite grounds the structure and is also used to good effect, along with other natural materials, in creating a uniquely spartan and earthy look inside, particularly in the spacious lobby. This space is dominated by a stone fireplace and a living wall of native plants and is also home to The MarketPlace and concierge.
Our room was spacious, comfortable and understated, with a bed that was of excellent quality. As for the view, one needs to be on at least the third or fourth floor to appreciate the mountain vistas from the hotel's south side. The upper floors have spacious suites.
There are several good choices for dining. The Alimentari Cucina offers classic all-day dishes with a few surprises, such as scrumptious blueberry pancakes. For outdoor eating, Dorato is charming but only really atmospheric when the weather is good. However, there is a good-sized area under cover and kitted out with fire pits. The Paloma Bar de Tapas on the 10th floor offers Spanish wine, speciality cocktails and snacks, whil Alchemy, a romantic outdoor bar and restaurant, is known for its spectacular sunset vistas.
The rooftop pool is not large and for those trying to swim laps, it may be annoying if a gaggle of teenagers decides to dominate one end. But that can happen at any hotel. Our tip is to book a snug cabana.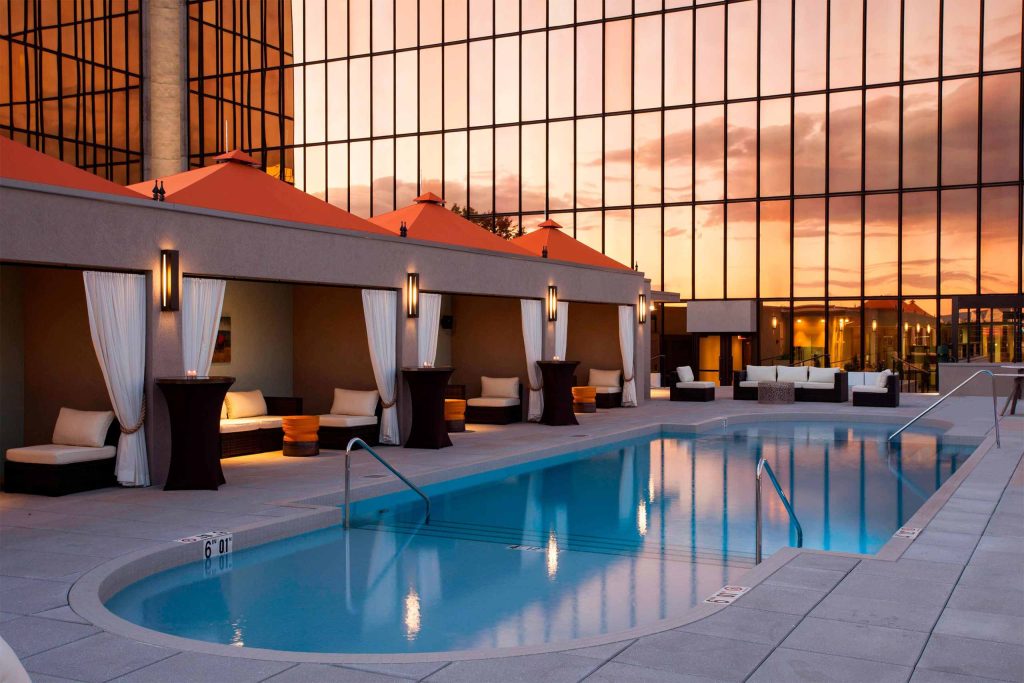 | | | |
| --- | --- | --- |
| Perfect for | Fly into | Right on time |
| The Culturalist | CHA | GMT -4 |
While you're Out There
You can't visit Tennessee without getting a taste or two of the State's famous whiskey – guided tours of top distilleries are on offer and the team at The Westin Chattanooga will be delighted to help put you in touch with a local guide – alternatively, the Hunter Museum of American Art is very much worth a visit.
Photography courtesy of Westin Hotels & Resorts