I was recently at the restaurant of one of Cape Town's leading luxury hotels when the friendly maître d' asked if my wife would be joining me for dinner. There is nothing untoward about this question – if we all lived in the hetero-normative world – but the reality is that I don't have a wife. Not just because I don't want one, but more that my same-gender partner wouldn't be too happy about it.
In any case, the ensuing conversation became rather awkward as I tried to explain that I wasn't actually married, while trying to drop as many suggestions as possible that I was indeed gay. South Africa is, after all, a very progressive country when it comes to LGBTQ rights, so I would have thought he'd have understood quickly. But he didn't and continued to dig a hole for himself as he laid on the pity, proposing that it was only a matter of time until I found the right girl. With him teetering on the edge of embarrassment, I didn't feel the need to school him further, it was after all, an innocent enough assumption.
As a gay traveller, I'm adept at shrugging such situations off. I'm one of the millions of people across the world that has to come out of the closet over and over again whenever I travel. My sexual orientation isn't immediately as obvious as my gender, or my race, but it has given me my fair share of travellers tales like this one. You'll be surprised though, that when I share this story with some of my straight-friends, or talk to travel industry colleagues, they don't really understand why such a situation would concern me. That's at least until I put them in my shoes. I illustrated the scene to one of Hong Kong's most powerful female GMs, who happens to be single and asked if she would feel awkward if the waiter had assumed that she was naturally travelling on her husband's dime. I asked my recently divorced friend how he would feel if it was him that was reminded of his recent break-up while trying to get away from it all. It's all about sensitivity.
In the majority of such cases, it really isn't because of any wilful discrimination, but more because of ignorance and a lack of simple training. More than just being aware of human sensitivities, travel brands and their employees have to understand that in today's modern, truly global world, they will encounter many different types of people and one size does not fit all. These little moments can make or break a brand in the eye of that traveller and his or her peers.
This year, I'm excited to be part of an LGBTQ travel trade show, Proud Experiences. It's put on by Reed Exhibitions, the people behind the world's biggest travel trade events, like ILTM and WTM. It's very much aligned with what OutThere is all about, so it's a great brand match for both parties. When I met Simon Mayle, the Reed Event Director spearheading the initiative, I was keen to know where the idea came from. As a community, we've come very far – especially with the recent advances in equal marriage – and there have been many destinations and brands that have been quick to jump on the bandwagon as they suddenly see the pink pound or dollar as a viable profit stream. Having spent years knocking down the doors of luxury travel brands and being an activist and spokesperson for LGBTQ inclusion in the travel industry, I'm always naturally suspicious of big brands that suddenly get behind the LGBTQ market.
Simon breaks the ice. "As a gay man myself, with a gay father and partner who has both gay and lesbian siblings, I'm well accustomed to the appetite the LGBTQ market has for travel as well as the challenges – or rather the awkwardness – that arise when travelling as a gay person. Reed Exhibitions runs a leadership development programme and the idea actually came directly from this, where a group of event leaders saw an under-developed sector of the travel industry. Many of our existing clients, hoteliers and destinations in particular, are passionately enthusiastic about developing the LGBTQ sector, but are looking for help in how to do it."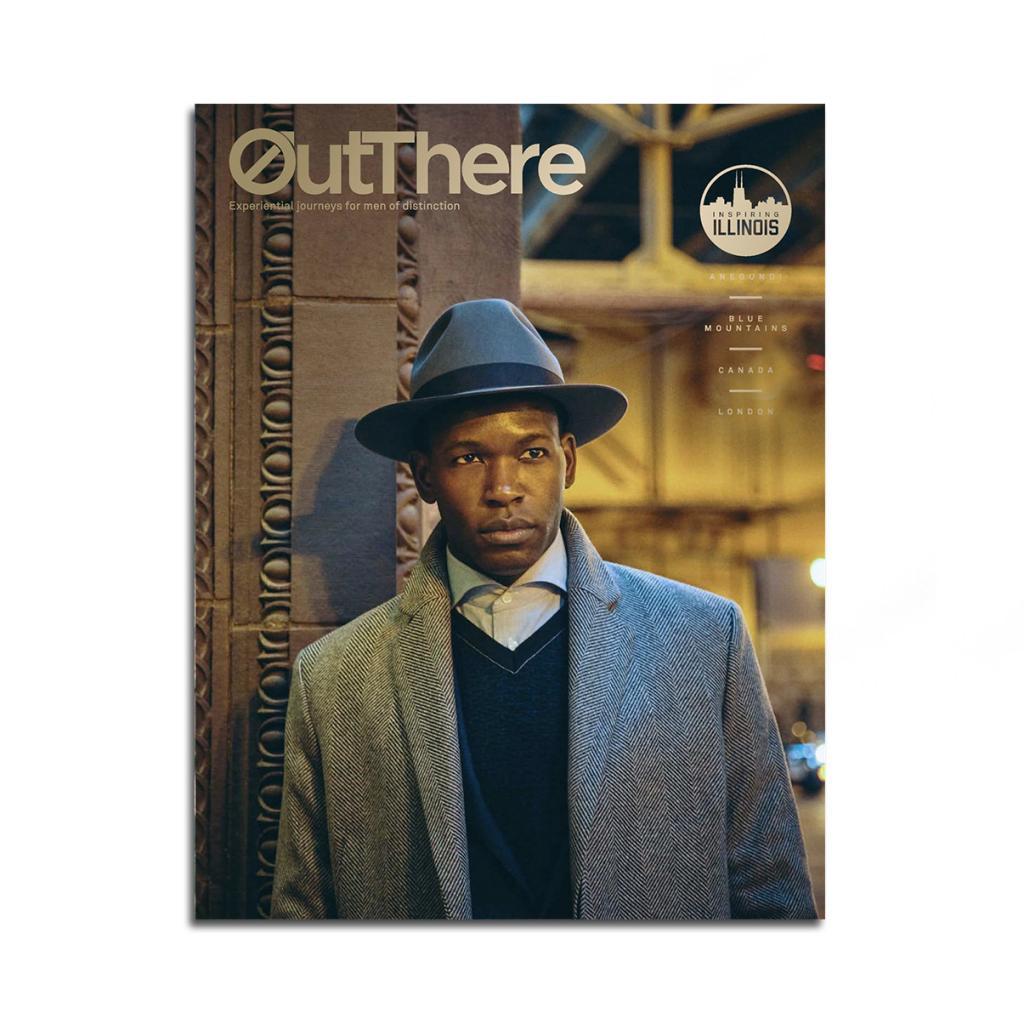 More often than not, where brands go wrong is in very basic oversights. I can tell you from personal experience that there is usually no malice when gay-related issues happen – like the time my partner and I checked in to a hotel in Ljubljana and were asked if we wanted separate beds. There are also the occasions when the General Managers who know OutThere write me a lovely, but mechanical 'Mr. and Mrs. Jong' welcome note. And more recently, on a super-luxury hotel chain's high-tech app, when I entered my gender as male, an unchangeable female salutation appeared for my partner. For want of a better phrase, the devil is in the detail. Of course, it excites me when brands go out of their way to welcome gay guests and acknowledge our preferences, but while I, like other gay travellers like to be made to feel special, we really just want to be treated like everyone else.
Simon shares a similar experience. "I took my partner to this luxurious hotel in Brazil, that I won't name. The usual thing happened, two different sized and gendered bathrobes. I don't know how I ended up with the lady's one, but I wasn't pleased to have to chill on the balcony wearing a robe that won't meet in the middle. Arguably, I should lose a few kilos!"
He then goes on to share a positive experience. Again, travelling with his partner to the Belmond das Cataratas hotel in Fos do Iguaçu, Brazil, where "mea culpa" he hadn't advised them that the other guest was his male partner; he was pleasantly surprised to find (having returned from catching the sunset over the Iguazu Falls) that the hotel had swapped the bathrobes and complimentary Havaianas for two sets of men's ones, without any prompting.
"It may seem quite a small touch but we still tell the story every time we talk about Belmond or Iguaçu," Simon adds.
This sort of word-of-mouth within the community can do a brand like Belmond a lot of good. But on a multinational level, the brand is already quite adept at welcoming LGBTQ guests. They have a front-facing, LGBTQ part of their website and they're striving to be the luxury brand of choice for this market. I know this first hand because I'm proud to have served on their LGBTQ Advisory Board for the last three years, where we spend days discussing this very subject.
Simon believes that such discussion is important. "It is crucial to connect the dots for these hospitality brands and the LGBTQ traveller. My hope is that together, we can create a greater sense of belonging for the community and that they can travel more of the world with the same level and ease of comfort as any other traveller. I want to bring both sides together to discuss the issues so that brands can learn and have their questions answered – it is as much about helping the travel industry develop their know-how and business as a result, as it is about helping buyers find the answers themselves. I have big goals, but I genuinely believe that we can make a difference and have travel unite people."
I feel that LGBTQ travellers want to feel like they belong everywhere. For the most part, today's gay travellers don't actively seek out exclusively gay properties. But they do look for travel brands and destinations that they feel comfortable with and in, or ones that have made a commitment to the community. And like anyone, they want to travel with and be around like-minded people. They feel like they're citizens of the world, but there are just some places that are off-limits. The sad reality is that there are many beautiful destinations that LGBTQ travellers would not feel safe travelling to.