Last year was an interesting and somewhat challenging year for the luxury travel industry. In the Ed's letter of our Magnificent Mallorca issue, I touched on the luxury travel trends, that make the world seem more boundless for us; but also how we mustn't take it all for granted. In places like Brunei and Brazil, our community is under threat and even in my very own homeland of Malaysia, the Tourism Minister is absurd enough to ignore my very existence.
We saw boycotts and love-ins and had deep discussions over whether we should continue to travel to places that aren't so welcoming. And while on the topic of deep conversations, none was as profound as the one around environmental responsibility in our industry, and the burgeoning climate-change rebellion.
We saw social-political divisions in Hong Kong, Barcelona and Latin America; tragedy in Sri Lanka, and an inferno in Australia. Here in Britain, we charge into the uncertainty that is Brexit, after three years of, well, uncertainty. And in that same timeframe, one of the giants of the travel industry, the company said to have invented tourism as we know it today, went bust. To quote Her Majesty, the Queen, 2019 was, "quite bumpy."

How the travel industry will react to all of this in the year ahead is of course yet to be seen. But news is, we can quite accurately predict what OutThere travellers are thinking going into this new year. For the first time in a decade of storytelling, we're releasing some highlights from our annual luxury travel trends report (usually an internal document that our editorial and partnerships team use to plan out content and commercial activity for the year ahead.) It provides us with insights from some 2,500 of you – our OutThere travellers – as to what we're feeling, what's hot and where we will be travelling to this year. I hope that perhaps sharing the trends will help inspire your next big journey.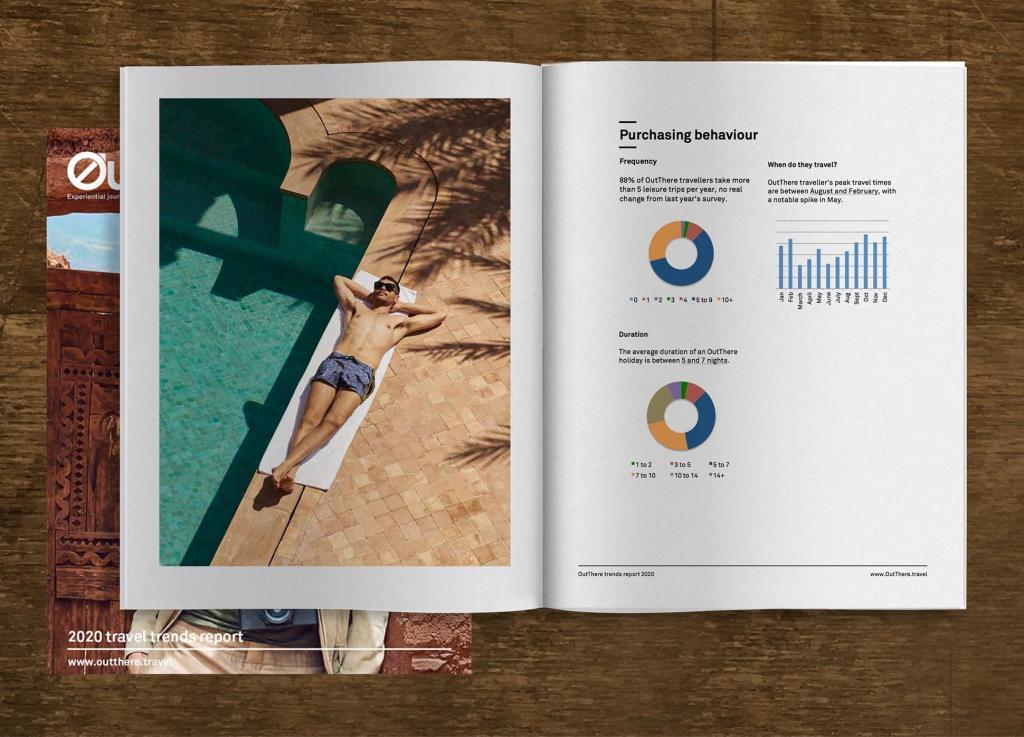 First off, great news. Despite the challenges of 2019, we learn that our frequency, duration and travel patterns are unlikely to change from last year – differing from the mainstream – who are cautiously reporting a slow-down for 2020. But it seems the way in which we travel will change, with a vast majority quoting "responsible travel" – particularly with regard to the environment, community and social inclusivity – as their key priority when selecting their vacation this year.
The way in which we book our travel is also expected to change. In 2020, OutThere travellers will be returning to 'experts,' with a significant number of respondents saying that they will be booking with travel advisors and expert operators this year. In proportion, we will see a decrease in the use of online travel agents – an overwhelming change from last year's survey.
Activity and destination wise, there are some (pleasant) surprises. The survey showed a huge interest for luxury and expedition cruising in Antarctica and the Galapagos, as well as inland/river cruising. Private island escapes like Bawah Reserve in Asia and specific Caribbean outposts are also on the radar. And more than ever before, we're interested in inclusive family travel, as more and more OutThere travellers are having children – so I'm thrilled that inclusive, experiential operators focussed on little-ones like two-point-four have started up.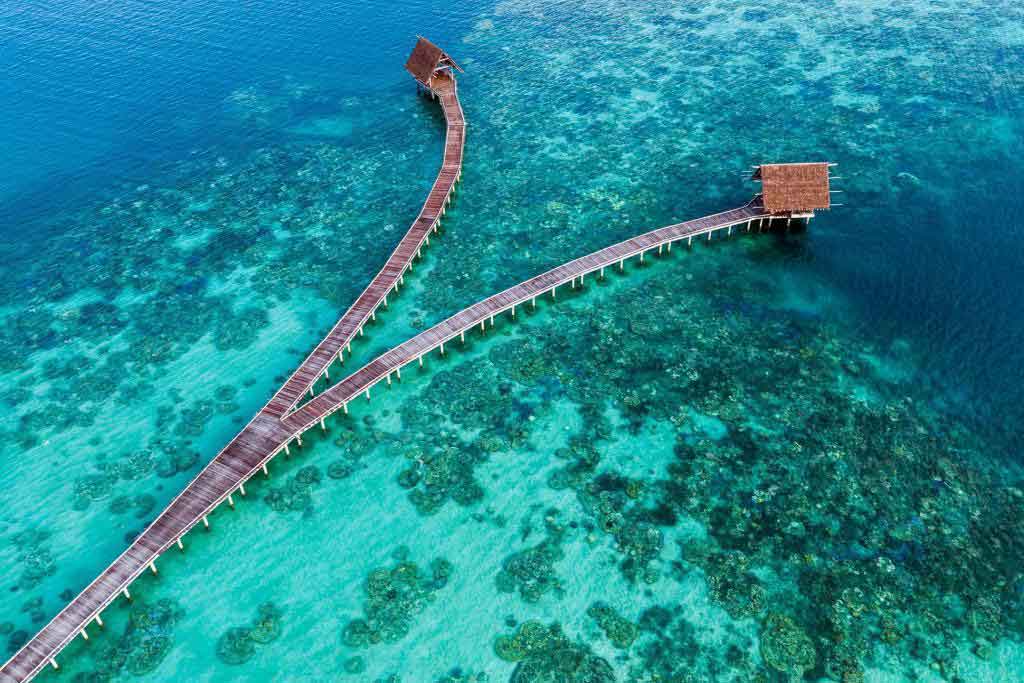 Interestingly, this year's big bucket lists point towards Africa – particularly Botswana – which goes to show how much positive social-change attracts us. Other destinations to watch include British Colombia, Bhutan, the Philippines, Japan, Colombia, Belize; and despite recent troubles, Sri Lanka. In Europe, Italy jumps to the top spot as a destination that excites us. In America, we're seeing OutThere travellers dreaming of the islands of Hawaii and Puerto Rico.
Our favourites, however, remain as Thailand, Argentina, Canada, South Africa and Spain – and in the USA, New York, California and Illinois dominate our top picks. Below, at the end of this article, you can view the full set of 2020's hottest destinations, listed by continent.
I'm encouraged by all this feedback. Of course, I will add a caveat to this information in that our readers are all inherently big fans of luxury and experiential travel, so it's inevitable that there's a rather positive glow. But the changes we're seeing since we did the same survey last year show that there is a marked reaction to everything that's happening in our world today. In any case, it's great to see that OutThere travellers will be opting to be far more clever about how we travel – less consuming, more considerate – and interested in making our adventures environmentally and socially productive, working with the transformative people, companies and organisations that are trying to be part of the solution. It's fantastic that we will continue to go out and see the world and make these experiences count while we do so.
As for whether we should travel to the more conservative nations on the list, I urge you to be cautious, but always consider the power of your visibility. If you don't travel there, how will their people ever see that there's a different attitude or alternative outlook? How will we help the marginalised who live there? It is also important to recognise the difference between regimes and their citizens, between laws and points of views. At OutThere, we've covered destinations thought to be conservative in their attitudes to our community and each time, we have been surprised, bowled over even, by the welcome we've received by their people. Don't get me wrong – go forth and travel safely, and be mindful of the regimes in the destinations you choose – but while doing that, make sure you see the world with your eyes wide open.