Slow travel is great if you've got the time. Uwern Jong discusses how to go slow when you haven't.
So here's the thing. I am all for the slow travel movement – there's nothing more I'd love to do than amble my way around the world, taking time to get to places, truly experiencing the things around me – absorbing sceneries, cultures, people and everything else we do when we're really traveling, as opposed to just visiting.
Now I know you must think it strange that I'm saying this, as someone who travels for a living. But more often than not, I'm dipping into a place to take what I can of it, living vicariously through the photographs and words of our writers and OutThere insiders. Why? Because believe it or not, being a Travel Editor is less about the traveling itself and more about conceptualizing travel. But that doesn't mean I don't feed my wanderlust. Travel for me, in fact life in general, is very much about the journey and less about the destination.
But let's get real. 'Career' is a bitch sometimes. In the pursuit of money to afford us the lifestyles we have made ourselves accustomed to, we've sacrificed the 'me time'.
For alot of us, the time we have to explore the world in which we live, let alone someone else's, has shrunk to a matter of a few weeks each year. So how do we maximize that precious time? After all, time is a gift – for some, time is money. By making time a commodity, we've created an opportunity cost as to how we spend it, concerned about what we would be doing otherwise.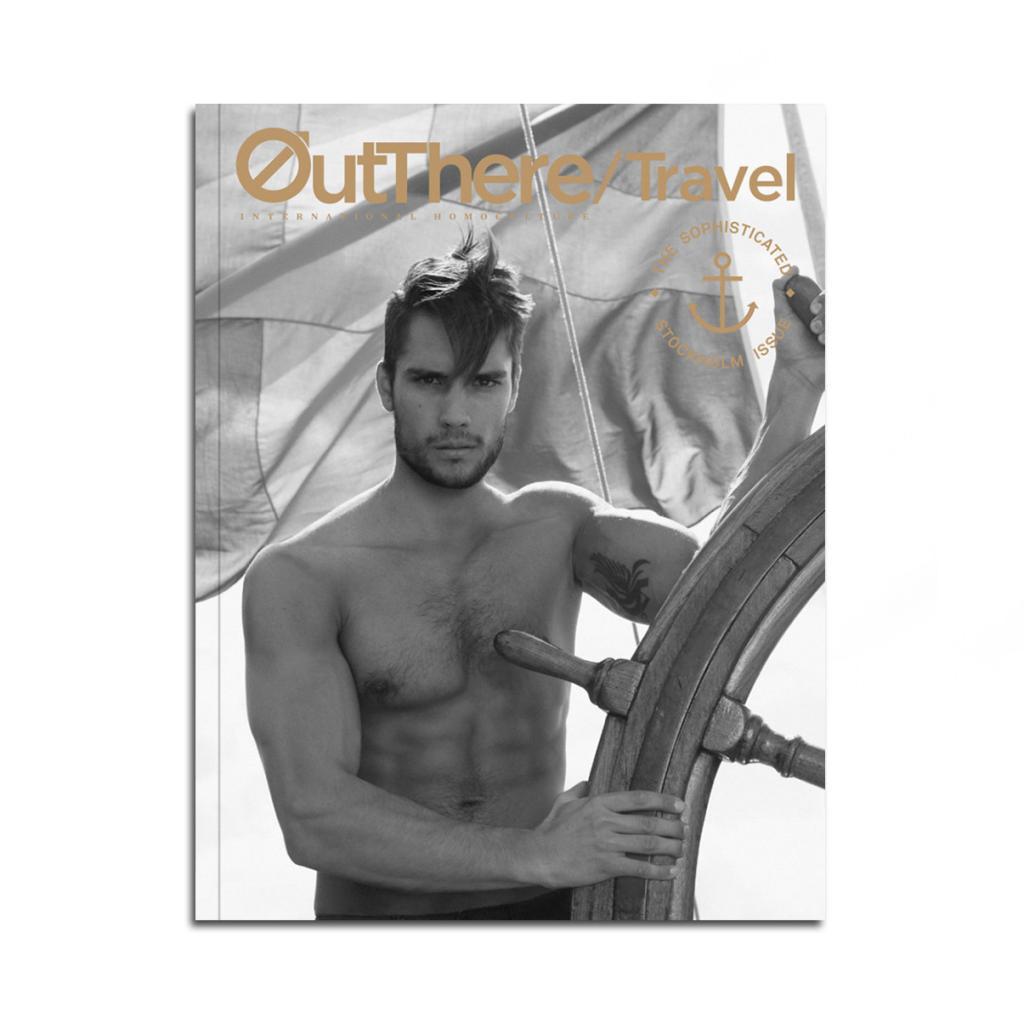 Many professional people subscribe to the 'cash-rich, time-poor' school and therefore jam pack their travel itineraries with 'sightseeing' and attraction buying that completely depersonalizes the travel experience. It seems that going on holiday is now all about arriving. I have a friend who a high-flying accountant, who lives by the guidebook and literally checks off each and every attraction listed, his mind constantly tuned in to his everyday life back home, via email or Facebook.
Another friend is so intent on collecting points on Foursquare when she travels, that being in the vicinity of a point of interest qualifies as actually being there. And on the other extreme, I know someone who is happy to sit by the pool of a chain hotel, in one of the most culturally rich cities in the world and literally do nothing, apart from hit the nearest template gay bar each night.
I'm not taking some sort of travel moral high-ground, but I think there has got to be a happy medium. I myself have never been away for longer than a month at a time, but I still find ways to travel slow. However, the more I do it, the more I find myself uninterested in traditional tourism. I'm actually an advocate of sight-skipping. I'm not saying I'm turned off by what destinations have to offer in their physicality, nor am I suggesting that you won't ever find me in line to some tourist trap – but I've learnt to travel in a way that appeals to my sense of self, individuality and personality. I believe that people can create slow-travel experiences, despite time constraints.
Getting there and away
Going slow, or slower, is about taking your time to experience travel in a totally different way, including the 'getting there' itself. I personally embark on a journey the moment I down tools and leave work. For me, the packing, choosing what to wear, day-dreaming of the endless possibilities and choosing a book set in the place where I'm going is part of the journey. Once I'm on the plane, I love flipping to the back of the inflight magazine, looking at the airline route-map at all the fantastic places in the world that people travel to, creating my bucket list. This actually entertains me far more than any inflight movie can. Why? Because all this stuff is not part of everyday life. It's only when you're faced with something unfamiliar to your daily routine, something challenging, that your conscious mind starts to work.
For example, I'll always consider going on an arduous journey by train or road transport. My compromise is to travel there slow and back fast. I would have never seen a flock of prehistoric-looking pelicans skim the beautiful ocean in Costa Rica, if I had flown between San Jose and Manuel Antonio (although the journey back in a 6 seater plane was an experience in itself), nor would I have felt the magnificent Stromboli erupt so dramatically if I wasn't on that overnight boat between Sicily and Montenegro, nor would I have sung "I wanna be like you" to the probiscious monkeys and smelt the rare, giant, pungent Rafflesia flower if I had taken the long-boat in Borneo, instead of doing the four-hour hike.
It also pays to embrace the unexpected. Physical travel plans can change at a drop of a hat. If it does, don't stress out. Take a step back, change your plans and make the most of it. The best way to go off-plan is when you don't have the choice. When an unpronounceable Icelandic volcano created a dust-cloud so large that when my plane left New York heading to Europe, it had no choice but to reroute to Toronto, my fellow travelers chose to wait for 36 hours at the airport on standby. Instead, I went online, found that there were seats on a flight in two days and went forth to enjoy what the Canadian city had to offer and still did my work remotely.