City slicker Patrick Duffy gets all rural in the Freycinet forests of Tasmania, falling for this little-visited part of Australia.
Clear across the other side of the world lies a destination I have often longed to venture to – Tasmania. There's a thrilling sense of adventure when one thinks of rural Australia, and I have always been fascinated by the outback and its Aboriginal, historical context – yet, I've found that Tasmania is rarely talked about amongst Aussies. Being incurably curious by nature, I was determined to find out exactly what I was missing.
Peering out of the window of our tiny dual-propeller plane as we jetted towards the island, I watched the vast, rolling, green hills unfurl below us. The plane seemed to skim over the glittering, oyster-filled bay near the island's Hobart International Airport. Touchdown was unusually smooth, and our delightful flight attendant welcomed us to the beautiful island of Tasmania – and from what we've seen of it since, she was right – it is simply picture perfect. Hobart Airport is a lovely little piece of 'international' architecture, framed by the gorgeous blue Australian sky, with a gleaming 'Welcome to Hobart' sign perched on the rooftop, it looks every bit like the postcard I would later send home.
I was greeted by the most charming, and strapping, of men – a sailor, I later learned – who welcomed me at the airport with some delicious and decadent treats, handmade right there on the island. From the moment I arrived, I was greeted by the sense of natural beauty and abundance that seems to suffuse the island. Whilst munching on my delectable granola bars, dried foraged berries and the freshest of fresh-squeezed juices, I watched beautiful Tasmania flit past my car window, stunningly scenic and filled with plenty of eye-candy. Every question I had about 'Tazzie-land' was answered by my driver, an extremely knowledgeable and lovely Tasmanian native. The lengthy drive seemed to pass in a flash, my dreams of outback adventure coming to life before my very eyes. My driver enchanted me with the history of the island and details of our destination, as we headed into the stunning Freycinet Forest.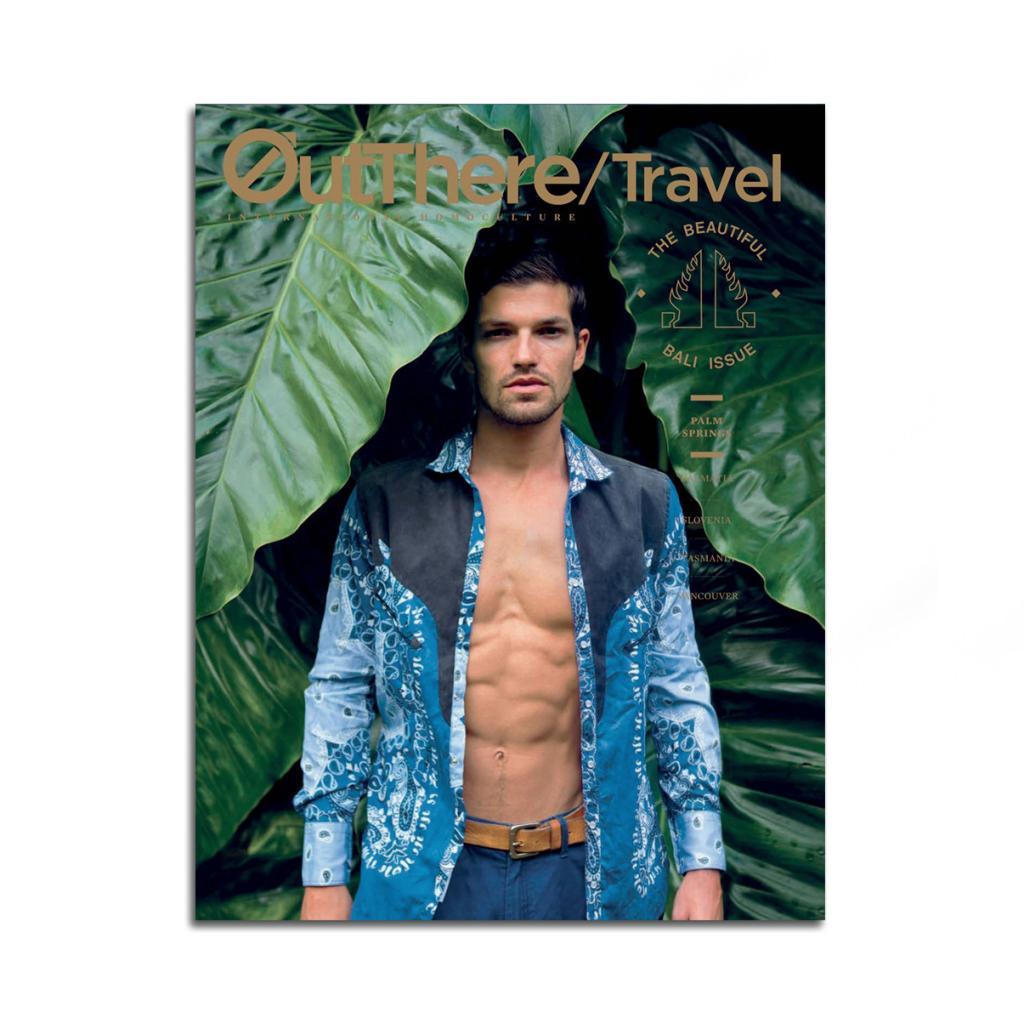 Named for the French navigator Louis de Freycinet, who published the first map showing the full outline of the coast of Australia, the forest nestles around the aptly named 'Wineglass Bay' which – you guessed it – bears an uncanny resemblance to a glass of white, new-world wine. Perhaps this has inspired the locals throughout the years, as I was lucky enough to sample some simply delicious local wines – including a perfect sparkling at the hotel that could rival my beloved Dom Perignon.
Tasmania is often promoted as the 'Natural State', and it's easy to see why, with almost forty-five percent of the land lying in reserves, national parks and World Heritage Sites. One particularly gorgeous example of this preserved land is located very near my hotel, the Freycinet National Park, two hours into the forest. Here I spent a glorious day hiking, oyster hunting and marvelling at the shell middens – a whole world away, literally and metaphorically, from my life in New York – as I retraced the footsteps of Aboriginal tribes along Hazards Beach. My guide knew every in and out of the forest like the back of her hand and was a constant source of charm and energy.
A challenging hike, peppered with breathtaking views, brought me to the peak of the mountain, looking out over one of the most pristine beaches in the world. At this point, I really wondered why this part of the world is so rarely discussed – I concluded that perhaps the Aussies have something so beautiful here, they want to keep it secret all for themselves.
By the afternoon, I was back down, knee-deep in crystal clear, calm waters learning about shell-bearing molluscs with a, literally, hands-on class. This culminated in a much-anticipated picnic, with more of that yummy sparkling wine and the infamous Tasmanian tradition, at least they told me so – a 'shuck-to-face' taste test – a simply divine way to spend a day. Before I left the island, a dose of local culture was in order, and a visit to the Museum of Old and New Art provided that by the bucket-load. I was treated to a private tour of the diverse collection – one of the most interesting I've ever seen. Opened in 2011, it houses a mix of antiquities, modern and contemporary art from the David Walsh collection. Walsh describes the museum as a 'subversive adult Disneyland' – quite a claim. It certainly doesn't disappoint.
Built into the cliffs around the Berriedale Peninsula, many visitors choose to approach by ferry up the River Derwent. Upon entering the windowless atrium, guests descend an ominous staircase and work their way back up as they enjoy the artwork. Indeed, the entire experience of visiting MONA has clearly been carefully and thoughtfully choreographed, to great effect, providing a truly wonderful end to our, already incredible, Tasmanian adventure.
Patrick stayed at the award-winning Saffire Freycinet during his trip to Tasmania.