The one-month countdown to the long-awaited Brighton and Hove Pride has begun. Not only is it the 30th anniversary of the community-driven LGBTQ+ event – widely acknowledged as the country's favourite Pride fundraising celebration, parade, party and festival – but it also marks the first return to an in-person Pride event in the city, ever since the pandemic began. And our friends at luxury, experiential travel company Belmond are pulling out the stops to celebrate, encouraging us to "Let's Pride Together" on board the British Pullman, A Belmond Train, on a one-of-a-kind, Pride ride extravaganza!
Add some style, sophistication and a heady dose of high-camp to your Brighton & Hove Pride on Saturday 6th August this year, travelling aboard the British Pullman, A Belmond Train. This very special VIP journey, celebrating the 30th anniversary of the Brighton & Hove Pride Festival, departs from London Victoria station for the southern seaside city, pulled by a ravishing rainbow-hued locomotive… fueled by love, protest and unity, this year's Pride theme. We'd expect nothing less!
Imagine the atmosphere on the platform as this grand vintage train arrives and pulls away, not to mention the envy of all the other Pride revellers who are getting on regular trains to make the same journey!
On-board the British Pullman, your fabulous hostesses with the 'most-estses' will be none other than Drag Race UK superstars, Cheryl Hole, Vanity Milan and Kitty Scott-Claus who have been catapulted to celebrity stardom and 'herstory' since their appearance on the British version of the global streaming and television phenomenon. As the train makes its journey to Brighton, guests will be entertained in their trademark, showstopping, high-diva style as the queens make their way through the carriages.
Each British Pullman carriage oozes retro-charm and features unique art-deco features and plush, luxurious decor. You may want to dress accordingly, with a change of outfit of course for the parade and partying later.
As expected of Belmond, five-star service will ensue, complete with a welcome signature Pride Bellini and a gourmet drag brunch to prepare you for the festivities ahead.
And as an exceptional treat for being OutThere, every pair or couple who book stating they're OutThere travellers will receive a complimentary bottle of Veuve Clicquot, both ways! (Just don't tell Cheryl Hole, she'll be at your table in a heartbeat!) To book, contact the reservations team on [email protected] or call +44 (0)20 7921 4000 and quote the code OutThere.
Once the train pulls into Brighton, enjoy free time to explore the cosmopolitan city and join in with the other events on offer. After the festivities, guests are welcomed back on board the train with yet another chilled glass of champagne, it's a Belmond tradition after all. A delicious, three-course dinner will be served on the journey back to London, accompanied by further fun, frocks and frolics from the three queens, returning to London with plenty more time to celebrate your Pride back in the capital.
Tickets are GBP£475 / EURO€560 / USD$575 (Euro and USD conversions subject to change) per passenger. Don't forget to mention OutThere for your complimentary bottles of Veuve Clicquot.

*Terms and conditions apply.
---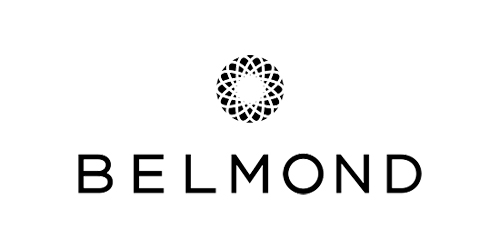 This article is in partnership with Belmond.
---