For the last five years, the city of Copenhagen, Denmark has been preparing for the international celebration of inclusivity and love, WorldPride 2021, to follow on from New York City who successfully pulled off a monumental celebration of 50 years since Stonewall. The Scandinavian capital city had expected to attract millions of LGBTQIA+ visitors and travellers from around the world over the duration of Worldpride and the corresponding Eurogrames in Malmö, Sweden … just across the water, but international travel restrictions because of the pandemic has meant that organisers have sadly had to scale back.
WorldPride 2021 is taking place in Copenhagen this year; and in conjunction … Eurogrames, the LGBTQIA+ sporting event to combat discrimination in sports and to diversify the athletic community had been planned in Malmö Sweden this August. Unfortunately, because of the pandemic, organisers have had to scale back on some plans, to create a truly safe space for participants to celebrate Pride.
We feel for Copenhagen in what would have been an absolutely huge year for the city, but we're glad to hear that some events will still take place – and pending travel regulations allowing more open travel to Denmark – a number of OutThere travellers are still planning to go there to show their solidarity.
As for WorldPride 2021 itself, the opening parade in Malmö has been cancelled and the Copenhagen Parade will be replaced by a series of activism-led walks (to be announced on their website as soon as consultation with the city's health and safety officials are complete). The WorldPride Stage in Rådhuspladsen will now be moved to a ticketed concert venue (as will the opening and closing ceremonies) with its revised schedule soon to be published. To help with capacity, an outdoor park venue will live-stream the staged events and a number of smaller, neighbourhood event spaces have also been added across the city. WorldPride 2021 art and culture events will carry on, but numbers will be limited in the indoor exhibitions. Ticketed events will remain free of charge, as will the increased rapid-Covid testing facilities in the city.
As a crucial part of WorldPride, the human-rights forums will carry on as planned, although the landmark 1:1 Democracy Festival at Kvægtorvet, Øksnehallen, will have a maximum capacity of just 500 people, frankly more that we would have expected. A diverse line-up will host this event, including seven female leaders and members of the European and Danish parliaments; and other notable figures from community, academia and politics.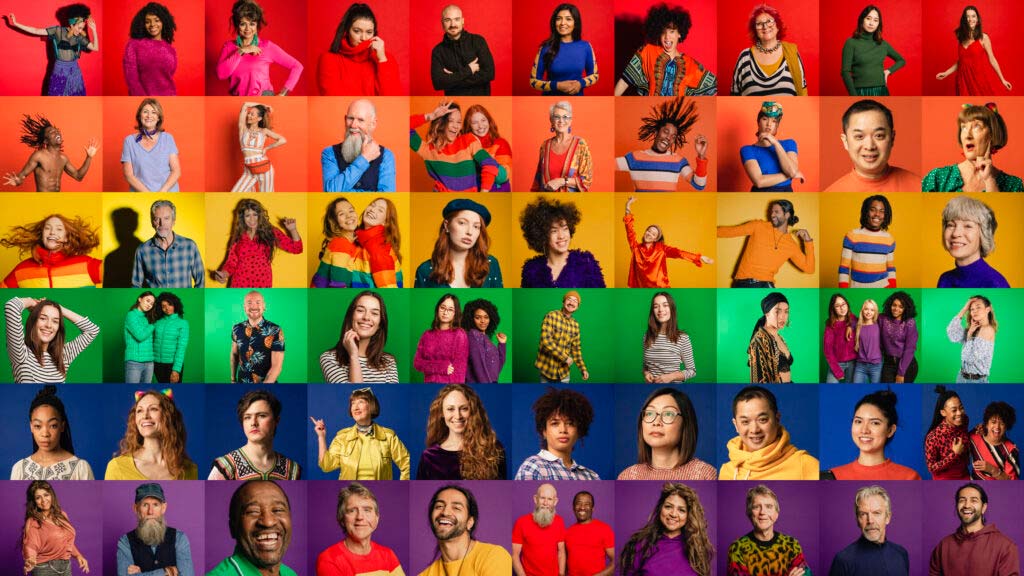 For those on the Swedish side, it seems most of the Malmö WorldPride 2021 events have been curtailed. However, Eurogames on this side of the Öresund Strait will push ahead, there are no planned changes to the 29 sporting tournaments, although there will be some limitations on spectators and capacities. The two-day Sports Leader Conference will remain unaffected.
While it is a shame that WorldPride 2021 has had to be scaled-down, we're pleased that there will be live events still taking place in a safe way. The impact of not being able to meet and partake in LGBTQ+ events has no doubt taken a toll on the LGBTQ+ community. Virtual happenings are just not the same and even when in recent years where social networks and apps for the LGBTQ+ community has normalised online interaction, there is no beating real-life community engagement and being able to celebrate our community's milestones together.
Furthermore, visibility is so important to the continuation of the discussion on LGBTQ+ rights and our community's journey. It's crucial that the mainstream can find ways to interact with the community because that help us all belong together. Moreover, the power of an event like WorldPride 2021 to LGBTQ+ people in places in the world where they are still marginalised, or worse, prosecuted for being themselves must not be underestimated. Pride celebrations are so important. More than a parade, it is a global show of solidarity for the LGBTQ+ community, an opportunity for us to come together to respect where we've been and to celebrate where we're going … and to show the world that love is love and that belonging is a human right. That's why the WorldPride 2021 theme – #YouAreIncluded – an opportunity to shine a light on the situation for LGBTI+ people across the world is more important than ever.
And despite the celebrations not being a large as they could be, there's one thing we know about the LGBTQ+ community: we're resilient and have overcome many things before. So we will just have to celebrate bigger, better, louder and prouder when the time comes for us to be able to do so again.
Photography courtesy of WorldPride 2021 and Daniel Rasmussen