If you got your hands on our Inspiring Illinois Issue, you'll have read all about our pilgrimage in search of House music in Chicago, its birthplace. But you may not have known that it also founded urban blues, gospel and modern jazz. It's no wonder that this city has one of the most vibrant music scenes in the country. So it's only fitting that Chicago has designated 2020 as the 'Year of Chicago Music,' a year-long celebration of music that is the first of its kind in the USA.
While our initial exploration of Chicago music focussed on its nightlife, we urge OutThere music fans to discover its Blues scene. You'll come across fantastic musicians like Muddy Waters, Willie Dixon and Lurrie Bell, who all found their sound in Kingston Mines, the city's oldest and largest continuously running Blues club. Ardent fans of the genre are encouraged to check out the renowned Buddy Guy's Legends, to check it off your Blues bucket-list.
Modern jazz fans will love one of the city's oldest nightclubs, celebrating its 112th birthday – the Green Mill. It was a infamous Chicago speakeasy during Prohibition and today, it's oozing in retro-vintage charm and features nightly jazz performances.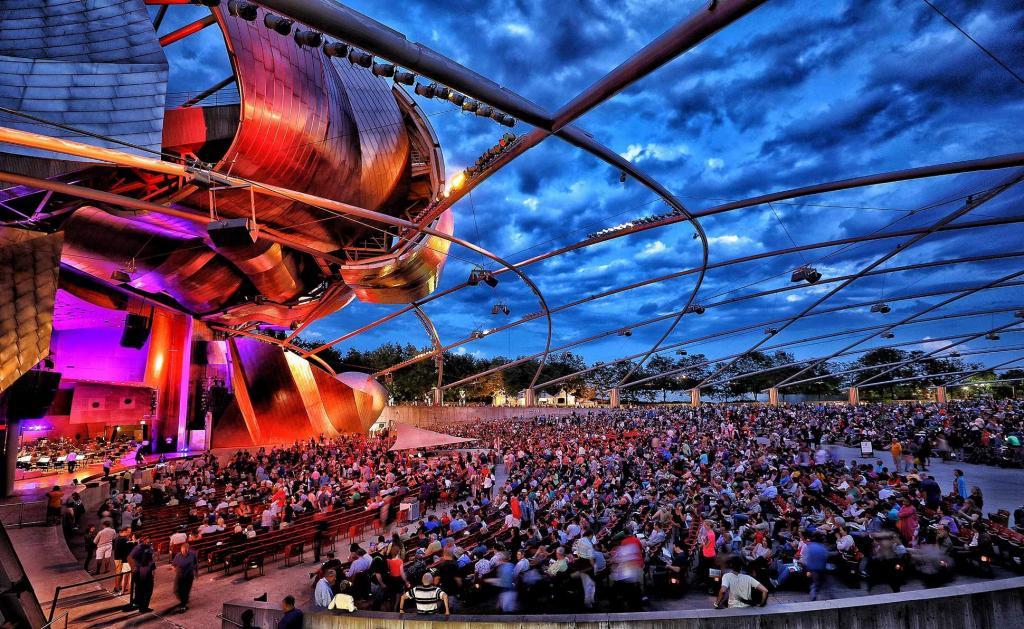 You'll find live music and nightlife any night of the week in Chicago, but the city inevitably comes into its own in the summer and the city's lakefront celebrates music through a series of festivals bringing together the very best in homegrown and world music, boasting the largest free blues festival in the world. Music fans with more versatile tastes fear not, there are festivals like Pitchfork for the latest alternative and indie bands, Windy City Smokeout for country-warblers and Lollapalooza for the best of mainstream music's biggest acts.
*This article is in partnership with the Illinois Office of Tourism.

For more information and to plan your visit, visit enjoyillinois.co.uk.
Photography courtesy of Illinois Office of Tourism