OutThere's Creative Director Martin Perry makes a personal pilgrimage into the Chicago House music scene.
Gardening Club, London, June 1993
I'm on a dance floor in a crowded sweaty basement. It's hot; sauna hot. Sweat is dripping from the ceiling and the bare torsos of the mixed crowd is high on the uplifting tunes pulsing through the sound system and ricocheting down the bare brick tunnel walls. Everyone is smiling, having a good time, there's next to no attitude, but a lot of sass. We're all here for the same reason. We are queer and we want to party. Outside, the world is hostile to us. The government, like all governments at this time, is actively repressing us. But down here, people from all over the world, every skin tone and all points on the gender spectrum are moving euphorically in unison to the beat laced with soulful vocals.
Those who are wearing clothes are dressed to the nines, but we're all fabulous. We are here and queer, defiant, proud and dare I say it, united. The title of the night sums up our attitude. This is Queer Nation. It's early days but I think I'm falling in love with House music. I may be a little late to the party. I've only been going to gay clubs for a few months, but the euphoric tunes are becoming intertwined with my experience of being 'out'. Mixed in with this new feeling of acceptance is an intoxicating sexual energy that surrounds me. I'm loving this Sunday night on the dance floor surrounded by my people and I can't stop smiling.
To many gay men my age that's probably a familiar memory. The positive effects of House music were being felt in cities across the world at that time. Today, however, I find myself increasingly having the same conversation, one which charts the decline of the gay scene, the fragmentation of community, the loss of sexualised spaces and a sense of freedom. It's depressing and makes you feel old to be harking back to bygone days when 'things were so much better than they are now'. But sod that, I'm in Chicago, the source of House music; and I'm damned if I'm not going to pay homage to the scene that had such an impact on me and my peers. And yes, I want to discover for myself if there is anything left of its legacy in the place where it all began.
Looking for the exact starting point of 'House' is like trying to pin down life on earth to one specific moment. The truth, it seems to me, is that it was born out of a moment, a collective consciousness, a scene which was both referencing the past (Disco) and being influenced by the present (Hip Hop) and throwing in all kinds of other influences (experimental German electronic music), with the aid of the latest technology (drum machines, basic synths and cassette players). It had a punk, do-it-yourself approach and was rather rough around the edges. It was cut-up mixtapes made on domestic recording equipment and distributed from friend to friend via home-copied cassette tapes. It was created outside of the music industry by black and Latino queer kids forced outside of society, who had never been taught the rules of how to make music and therefore were free to express themselves in their own way. It was also fiercely competitive, especially as the scene grew from a handful of underground parties into full-blown clubs.
As the scene exploded, some notable players emerged, all bringing their own ideas into the mix, some of whom would become the stuff of legend and others becoming household names. The story of Chicago House has a lot in common with the soul scene that came out of Detroit's Motown in the sixties. A small number of people, at a particular time and place; who took on influences from what had come before, combined them with their own ingenuity, energy and talent, and created something new and exciting that went on to conquer the world.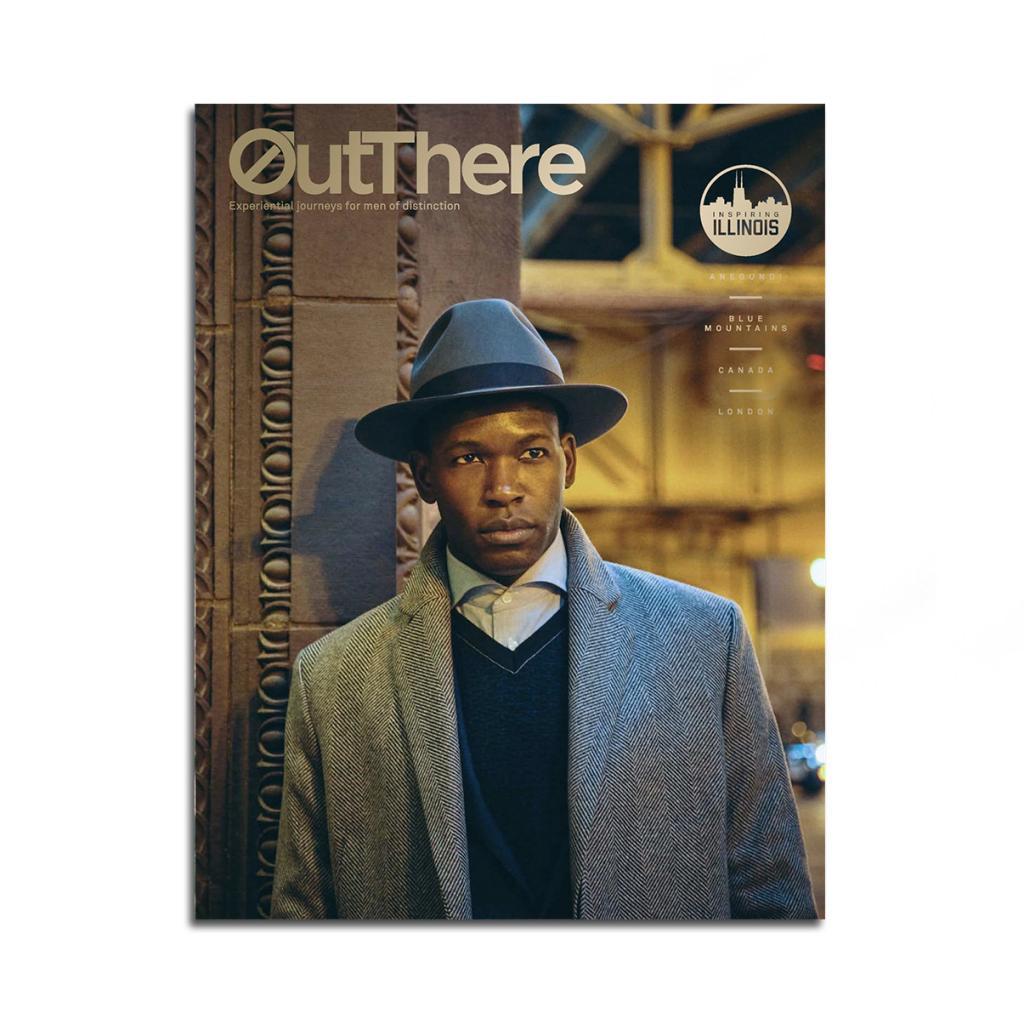 After arriving and settling into my digs for the week in East Lakeview, I take a short walk to Gramaphone Records, just off the intersection of Clark and Diversey. According to Marea Stamper (aka the Black Madonna – DJ and Smart Bar Creative Director, who I just recently had the pleasure of meeting), this area used to be known as Record Store Alley, back in the day. But that was a time when this was also a predominantly gay area, a step on a continuing migration north by Chicago's LGBTQ community. Today, Gramaphone is the sole survivor and is something of a mecca for dance music vinyl junkies. I push open the heavy, sticker-covered door and take my first step onto hallowed ground. Just a few weeks ago, I was inside the Church of the Holy Sepulchre in Jerusalem and – if I'm honest – it had much less of an effect upon me. It's a place sacred to millions, but to which I have very little personal connection, yet the space within these walls is dedicated to an important part of my own spiritual journey. The tiny grooves cut into the discs of plastic contain the most complex information, which by some mysterious magic that I've never entirely understood, can be converted into sound waves that have the power to transform my mood, expand my consciousness, move my body and improve my state of mind. This room has at some time within the past 35 years played host to the legends of the House music scene. Over the years, discerning DJs from all over the world have made the pilgrimage and returned home clutching their precious holy relics, to in turn be worshiped by their congregations in their clubs.
The walls are plastered with posters and dance music memorabilia, so many that it is hard for my eyes to settle on them as I scan the room. I spot some familiar names and faces. A large poster of Ron Hardy at the decks, a framed metal mould for The Drummer Pt. 2 by Techno god Jeff Mills, with a personal inscription from the man himself to the staff at the store thanking them for their support. But the main event is of course the vast selection of records that fill the space. I dread to think how much money I might easily spend here if I weren't on a strict luggage allowance due to the amount of camera gear I've brought with me on this trip.
At the back of the store is an open doorway through which – sat at a computer, deep in concentration – is the man I've come to see: Gramaphone Records proprietor and DJ Michael Serafini. Our mutual friend, London and Berlin-based House DJ Gideön, had put us in touch. In the absence of a door to knock on I gingerly call out his name. Thankfully he's expecting me and warmly shakes my hand then begins to show me around the store. Growing up on the South Side of Chicago in the 80s, Serafini was surrounded by the House scene. He started out as a video jockey mixing VHS tapes in gay video bars in the 80s, then took up a residency at 'Berlin' – perhaps Chicago's queerest of clubs, attracting an eclectic mix of outsiders to this day. The experience clearly left a lasting impression on him. Around the same time, he started to work at Gramaphone records as a buyer, then a much more mainstream record store. Michael was given a free reign by the then owner to bring in records and he began to develop the store's reputation for electronic music, today making up the vast majority of its stock. When the owner decided to sell up, Michael stepped in and now co-owns it. He also started his own label and continues to champion home-grown talent. His time is divided between his commitments here, DJing and promoting his successful weekly Sunday night, Queen! at the Smart Bar, the world's longest-running Dance club. I could talk to him for hours but have to rush off to my next appointment, so I buy a couple of T-shirts, a Frankie Knuckles one for myself and a Gramaphone Records one for Gideön, and we make plans to meet again at his night on Sunday.