Long voyages by sea are how the first explorers navigated the world, encountering faraway lands, exchanging customs and trading goods. Since then, mastering the oceans has provided us with a chance to see the world as never before. And Silversea, the ultra-luxury expedition cruise line, leads the way in what is possible in the spirit of exploration – reason enough, we'd say, for a catch-up with the company's Senior Vice President of Expeditions, Destination, and Itinerary Management, Conrad Combrink.
For anyone choosing a cruise experience for the first time, what are three key things they should look for before booking?
Firstly, to be sure that the cruise is aligned with the expectation and preferences of the traveller.
Secondly, be sure to consider what is included or not included in the cruise fare. For some guests who prefer to explore independently, a cruise that provides the accommodation but flexibility to experience ports independently might be the best choice. For guests who want to rely on the expertise and guidance of the operator, then an all-inclusive experience is the better option.
Thirdly, be sure to research and understand the level of activity and activity options that are available. For guests who prefer to experience a slower pace or enjoy more time on board, then a 'classic' cruise itinerary would be appropriate. However, for guests who want to explore, go deeper into the destination, and have a wide range of available activities, an expedition cruise would be the best option. It all starts with determining the preferences and asking the right questions.
Do you feel that cruising is a better way to experience the world as opposed to flying or driving?
Cruising, especially in areas of the world that are remote or have limited resources, can present tremendous value in giving travellers to chance to enjoy a comprehensive experience in luxury and convenience. Pack and unpack one time, enjoy the comfort of a luxury suite (with butler service) and each day is a new adventure. A good example of that is doing a small luxury cruise experience in Japan, where a cruise can cover a wide and comprehensive itinerary. If you contrast this by piecing together a similar itinerary overland or by air, after the cost of flights, transport, hotels and guides, the relative cost savings for a cruise can be substantial.
Cruising traditionally is seen as an experience for adults – a child-free zone if you like. Do you feel that it should remain that way?
Cruising can be a fantastic family experience and often, something wonderful for multi-generational families to share. While some cruise lines will cater to the family market with specific children's activity programs, Silversea does not focus on those types of arrangements. However, the small luxury ship platform provides families with the opportunity to disconnect from technology and outside distractions and connect with intimate experiences.
For families with young children choosing a cruise, what should they look for in terms of keeping children safe and happy?
For smaller children (age 6 and under), choosing a cruise that has appropriate activities and space for younger children would be the better option. Expedition cruises for younger children can be restrictive and the opportunity for most of the activities, such as Zodiac cruising, kayaking and most areas on shore will be extremely limited. Older children (pre and teenage) who want to experience and explore Silversea expedition voyages are well suited with experienced staff and crew to manage a safe environment on board, in Zodiacs and on shore.
Are there specific destinations, perhaps short cruises, that Silversea Cruises recommends which may be better for families with young children?
One recommendation is the Galápagos on the Silver Origin. Experiencing the opportunity to engage with the field naturalists, learn about the amazing wildlife, and enjoy exploring on land and in the marine environment is a once-in-a-lifetime experience for kids. The focus is on the environment, conservation and being stewards of our planet, and the Galápagos provide an excellent 'living classroom'.
Do you recommend expeditions for children from the Silversea itineraries? Why do they make better experiences?
Expedition cruising is inherently all about learning, enrichment and education. Travelling to places such as Antarctica, the Arctic and the Galápagos provides the aforementioned 'living classrooms' for learning about wildlife, geology, history, and the environment. Each day is packed with expedition experiences and in the field, in the company of leading experts who guide and interpret the surroundings. For children, travelling with families also becomes a shared experience of learning.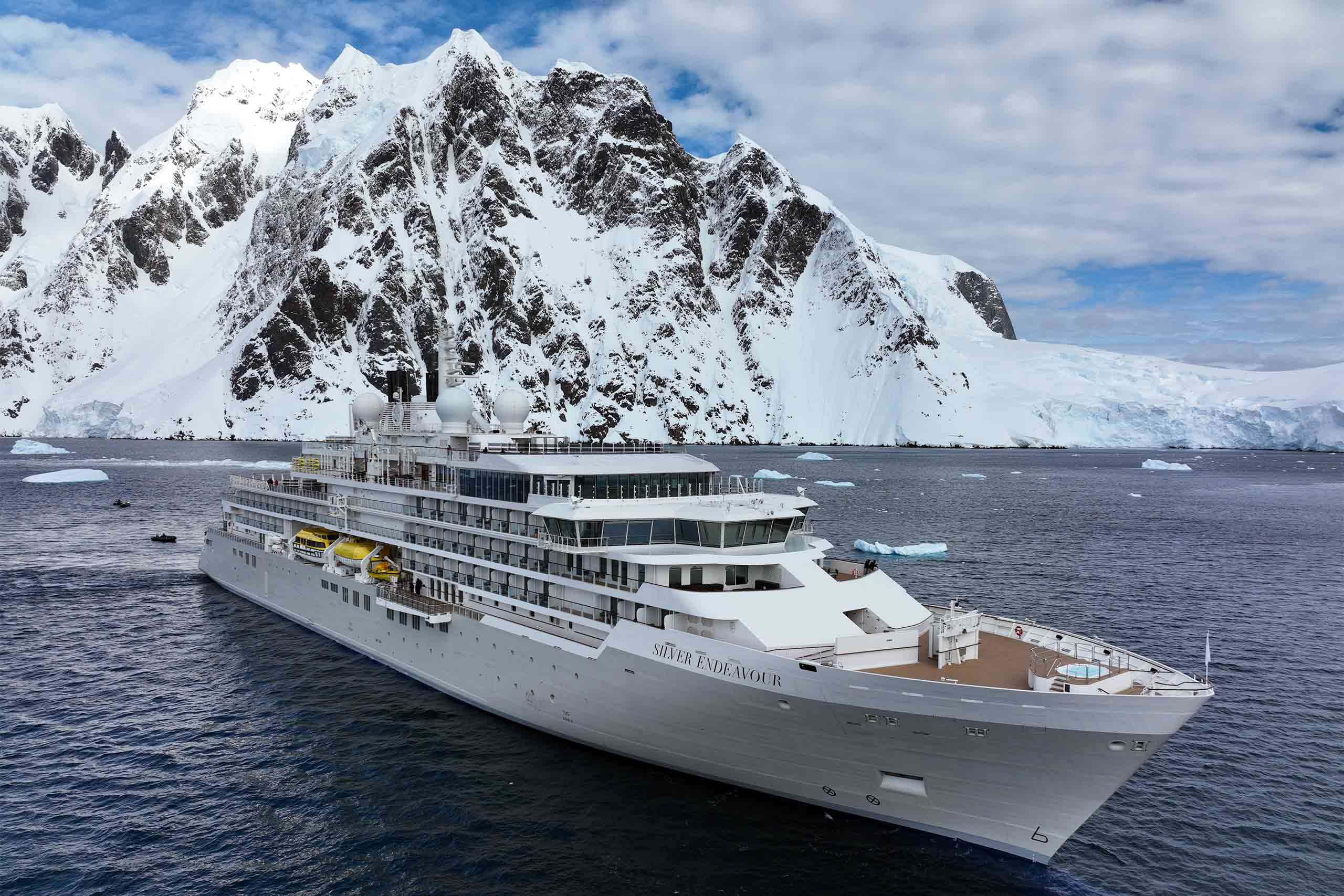 Do you think that travelling in this way instils a sense of curiosity and adventure about the world in children?
For our expedition voyages, we have a philosophy that we want to create 'ambassadors' for each destination we explore. Learning about these remote areas and environments only comes through travel and personal experience. Whether it is engaging with local communities or learning about their environments, and the impacts of global climate change, these are often lessons that can be instilled in children and can be applied to their daily lives to inspire them for the future. As an example, we had the opportunity several years ago to work with a private individual who funded the opportunity for a group of high school students to travel on an expedition to Antarctica. In the years following the expedition, the school continued to monitor the impacts of the experience on the participants, and it was astounding to see the number of students who went into careers in sciences and other fields that they directly credited back to the cruise. It can be life-changing!
What great change would you like to see in luxury travel?
'Luxury' travel is an overused term. Many cruise and travel companies use the reference for luxury but focus more on 'tangible' elements such as the size of accommodations, food and beverage and overall service delivery. While all important for luxury-minded travellers, today luxury is all about experiences and the 'intangibles'… having a comfortable platform and environment in which to explore matters, but the key focus is on authentic and once-in-a-lifetime, unique, personal experiences. That is the focus for Silversea cruises and expeditions: to unlock the authentic beauty of the world with deeper experiences in luxury.
For more on the latest addition to Silversea's fleet, the Silver Endeavour, find our travel feature from our expedition to Antarctica aboard the Endeavour here.
Photography courtesy of Conrad Combrink and Silversea