The Cyclades, with their azure Aegean seascapes, fascinating mythology, vibrant contemporary culture, and ever-welcoming spirit, have long been on the map for OutThere travellers. While the showcase islands like Santorini and Mykonos have an undeniable charm, next season, in-the-know island-hoppers will venture far from the madding crowds and head to some lesser-known Cycladic gems, seeking a slice of more authentic Greek island life, combined with elevated luxury experiences and accommodations. Want to join them? Elegant Resorts has you covered.
We love the Greek Islands, especially the Cyclades. They conjure dreams of ambling through narrow, labyrinthine streets of whitewashed cuboid architecture, blue-framed doorways and vivid pink bougainvillaea. Even the mighty Aegean is captivated by the beauty of the seafront villages here, where voracious waves slow into gentle laps onto cobblestone harbours. It's where old fishermen fastidiously tidy their nets, and freshly caught octopus – destined for the charcoal grills of the local tavernas – hang on lines, blowing like bunting in the Meltemi wind. When twilight falls, these lines turn into fairy lights as demotiko (Hellenic folk music) fills the air.
Chic stores selling ubiquitous, white Greek linen, wicker beach bags, and amber accessories tempt tourists out of the warm summer evenings into air-conditioned boutiques. Young Greek-Australian baristas serve mouth-watering but wallet-unfriendly lattes from a hole in the wall. Round a hidden corner, a bar serves up designer cocktails under an ancient olive tree, in the shadow of a dilapidated windmill, right next to an old blue-domed church.
The Greek Islands are bougie; there's no doubt about it. Or at least they have become so. Especially the well-trodden islands like Santorini and Mykonos. You can't blame people for wanting to make the most of them, both their residents and those who visit. The allure of the more popular Greek islands, their customs and traditions, their slow pace of life, the genuine warmth of the local hospitality, the food, and the charming (beautiful) locals, appeal to many. And, by the very nature of demand and supply, local entrepreneurs have risen to the occasion, creating expensive experiences, retail, gastronomy, and resorts.
But seasoned island hoppers and the experience providers who cater to them alike are finding another way… heading out to the lesser-known Cycladic islands that offer up a lower-key version of the same atmosphere. They have similar ancient ruins and archaeological sites where the echoes of the old civilisations linger. They have forgotten churches, old harbour villages, and equally stunning (if not more rugged) nature and landscapes. They have sun-soaked, volcanic beaches with crystal-clear water, which you can have to yourself, as well as hidden coves and majestic cliffs.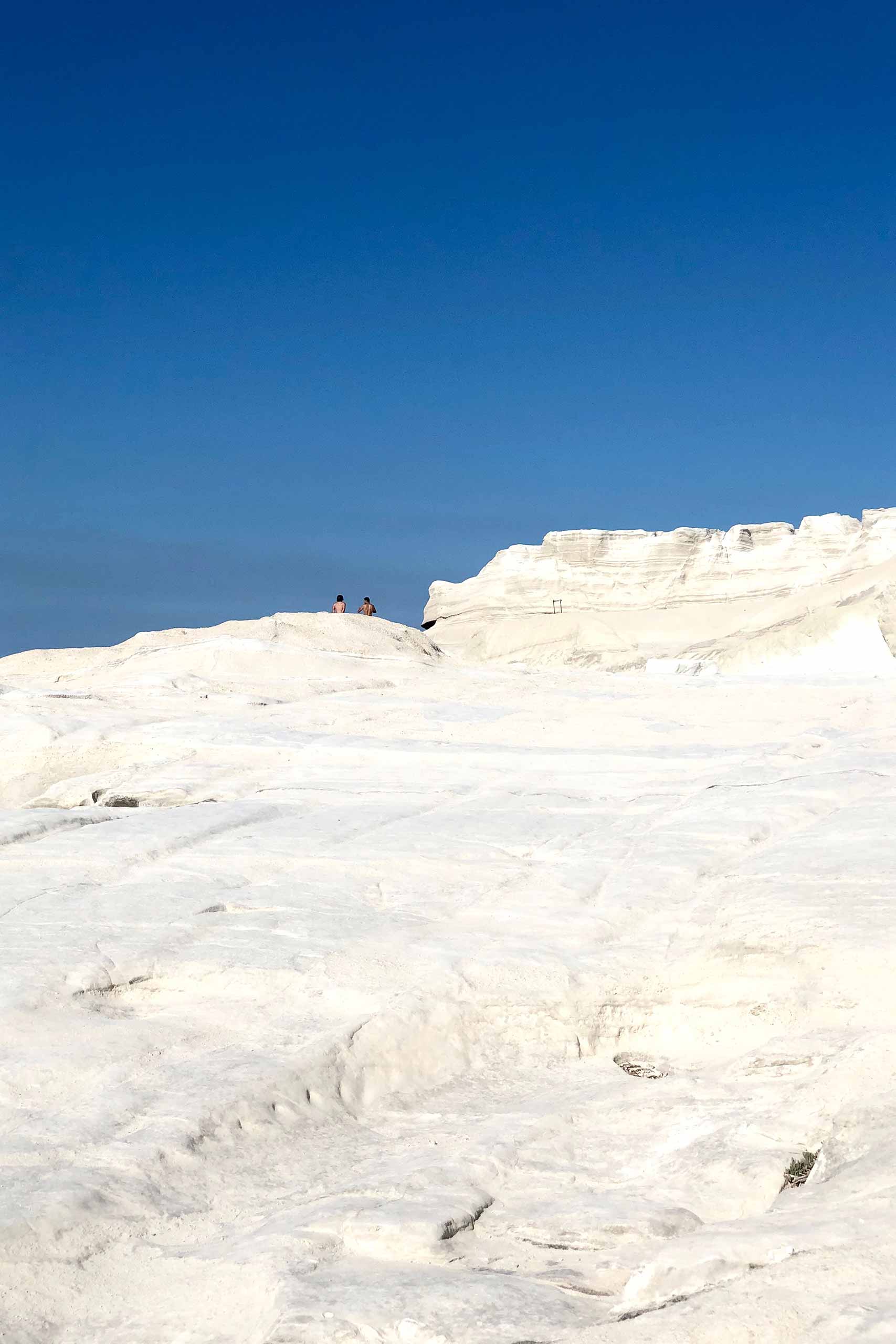 Elegant Resorts, the travel company that is all about expanding horizons by offering authentic travel experiences through a local lens, is one of the curators leading the way in the lesser-known Cyclades. Besides offering their discerning clients an eclectic portfolio of luxury holidays and bespoke experiences that span the globe, they're committed to developing new destinations, itineraries, and experiences with their clients in mind.
Moreover, we appreciate that as a company, they're fostering a sense of inclusion. They're outspoken on their diversity policies that go 'beyond the law' to their dedicated diversity, equality, inclusion, and belonging training for all their staff.
Mamma Mia, here we go…
There are two decadent Elegant Resorts itineraries in the Cyclades that catch our eye. The first explores Paros, Antiparos, and Sifnos over 10 days/9 nights.
Paros, an island that stands poised as a rising star in the Greek island constellation, although long lauded by the yachting set (and avid windsurfers for that matter), has been firmly on our radar, especially with the opening of Avant Mar earlier this year. Although only a short ferry ride from Mykonos or Santorini, Paros feels a world away from its flamboyant neighbours. Plus, rumour has it that there's an international airport soon to open. It offers a low-fi blend of pristine beaches, a rich tapestry of historical and cultural landmarks, and a burgeoning food scene that celebrates local flavours.
Antiparos is all about getting away from it all; the complete antithesis to what we know of the typical Cycladic island experience. Idyllic, small, and serene, it's just across the water from Paros, with a more bohemian atmosphere. And of course, the acclaimed, design-driven The Rooster is the place for the OutThere escapist.
Sifnos is a veritable step back in time. Its picturesque villages of Apollonia and Artemonas – named after the divine archers of Greek mythology – are destined for your Instagram grid. But Sifnos stands out for its gastronomic prowess, earning the nickname 'the island of flavours.' The local cuisine features specialities like chickpea soup, mastelo (oven-baked lamb), and renowned sweets like amygdalota (almond-based pastries). Exploring the island's tavernas and local markets provides an immersive culinary experience. The place to lay your head here is Nos Hotel and Villas.
This Elegant Resorts itinerary includes a private catamaran cruise around the smaller islands like Tigani, Panteronisi, Glaropounta, and Despotiko, as well as the Antiparos' sea caves, with its stunning stalactite formations and otherworldly ambience.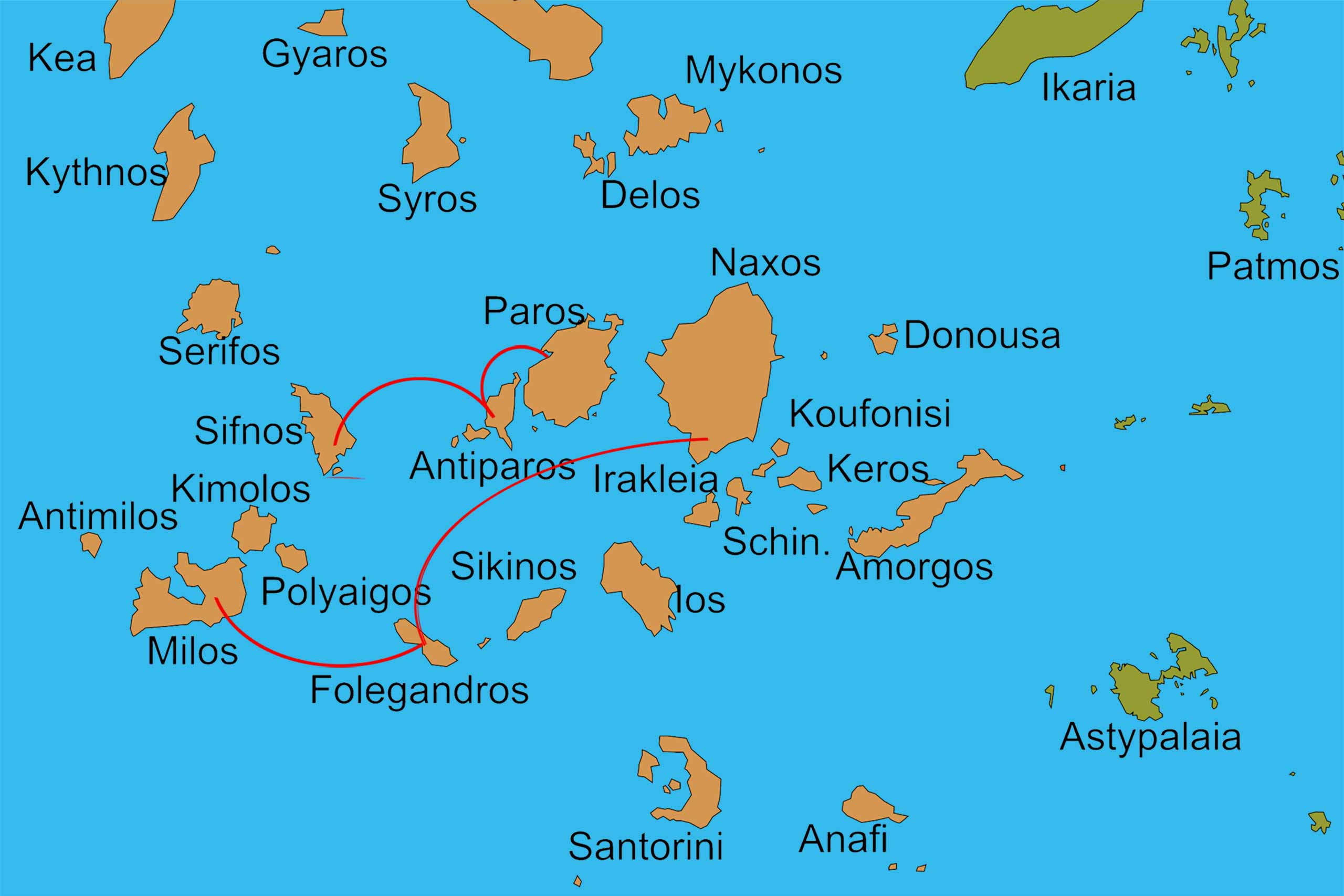 The other itinerary is a 10-day/9-night journey around the south and southwestern Cyclades: Milos, Folegandros, and Naxos. On Milos, there will be a geological tour of the volcanic island while staying at Milos Cove. This island is known for a variety of reasons, one being Sarakiniko Beach, with its moon-like white rock formations. There are a number of other captivating beaches, each with its own charms, such as the colourful Firiplaka and the secluded Tsigrado. Milos also holds archaeological significance, with the ancient city of Klima featuring catacombs and the Venus de Milo, an ancient statue now housed in the Louvre Museum in Paris.
On Folegandros, one of our favourite islands, Elegant Resorts guests will stay at Hotel Anemi. The island is tranquil and quiet and its landmark villages include panoramic Chora – perched high on a cliff – and the medieval quarter of Kastro. Here, the architecture is a departure from the usual Cycladic blue and white, showcasing stone-built edifices dating back to the time when the island was a Venetian outpost.
Naxos may be the largest of the Cyclades, but as it is a working and predominantly agricultural island, it has escaped the throngs of high-volume tourism. What sets Naxos apart is its lush greenery attributed to its fertile land. It boasts a wealth of archaeological sites, including the iconic Portara, a massive marble doorway standing sentinel at the entrance to the island's capital, Chora. The Elegant Resorts experience of Naxos includes a cooking class while staying at Naxia Villa Collection.
For Santorini and Mykonos fans, let's be clear. Venturing off the beaten path in the Cyclades is a transformative experience that unveils the true essence of the archipelago and the luxurious properties selected by Elegant Resorts. While undeniably offering much beauty and authentic charm, the islands may lack the polish, range of choice, and service experience that its more prominent neighbours offer and what OutThere travellers may be used to.
But in return, you'll get to escape the crowds, foster a deeper connection with local culture (not to mention each other), and open the door to hidden gems, secluded beaches, and charming villages where time seems to stand still. This not only provides a more intimate and genuine encounter with the Cyclades but also feeds your inner explorer and supports smaller, local economies beyond the heavily touristed areas.
The Cycladic itineraries by Elegant Resorts include vetted luxury accommodation on each island on a bed and breakfast basis, as well as curated activities and concierge services that can include flights, transfers, and lounge passes. The Experientialist travelled to Paros via Athens connecting domestically on Aegean. Direct flights into Paros are still not available. Alternatively, Paros can be reached by sea-Cat or hydrofoil via Mykonos.

Airport transfers were arranged by Jayride, an online airport transfer marketplace that allows travellers to easily search, compare, and pre-book their airport transfers with a network of over 3,700 transport providers servicing over 1,600 airports in more than 110 countries worldwide. Jetsetters can choose from a wide range of vehicle and service options including 'meet and greets', electric vehicles, and luxury limos.
Photography by Uwern Jong, Gaetano Cessati, and Despina Galani