The first thing you'll notice stepping off a plane in Mykonos is a welcoming breeze. Along with the famous, whitewashed windmills of the old town, eternalised via a wealth of postcards over the years, it leaves little doubt as to why this place is lovingly referred to as the 'island of the winds'. But another, yet warmer welcome awaits. Hospitality to strangers ranked high on the list of virtues in Ancient Greece and it's an honour still bestowed on visitors by the people of the island, nowhere more graciously perhaps than at Kalesma.
There's a word for the famous breeze you'll encounter in Mykonos – the Etesians – and it's vital in carrying seeds across the Aegean Sea. For decades, this particular circumstance has meant that ideas have also landed on Mykonos by means of air travel, only to bloom into all that makes the island so appealing today.
One idea that initially took the locals by surprise was that their tiny home in the Cyclades was somehow more fashionable than its immediate neighbours. Not that anyone would've argued with the influencers of the day; Grace Kelly, Brigitte Bardot and Sophia Loren. When shipping magnate Aristotle Onassis introduced Jackie O to Mykonos in 1961, the pair only amplified the island's glamorous reputation. Everywhere the former First Lady went, her chic entourage was sure to follow. And throughout the 1960s and 70s, Mykonos remained the jet set's closely guarded secret. Fast forward some ten years and the fun-loving and audaciously moustachioed queer crowd of the 80s set sail to join the party. Somehow, everything that landed on Mykonian soil flourished into fabulousness.
But there's another, more modest history to the island. Before there were hotels here, visitors would stay with the locals. They would use the same facilities, help around the house and join their hosts (or, on occasion, an entire village) for simple dinners that would extend well into the night. It almost sounds too romantic to be true, but the French archaeologists who arrived here in great numbers in the early 20th century experienced a sense of Mykonian hospitality that was unorthodox, unpretentious and arguably unrivalled. They had come to excavate the treasures of nearby Delos, a mythical island that once ranked among the world's great, cosmopolitan centres. But beyond that, they found a community so welcoming and a speck of land so blessed with natural beauty, many of them never left.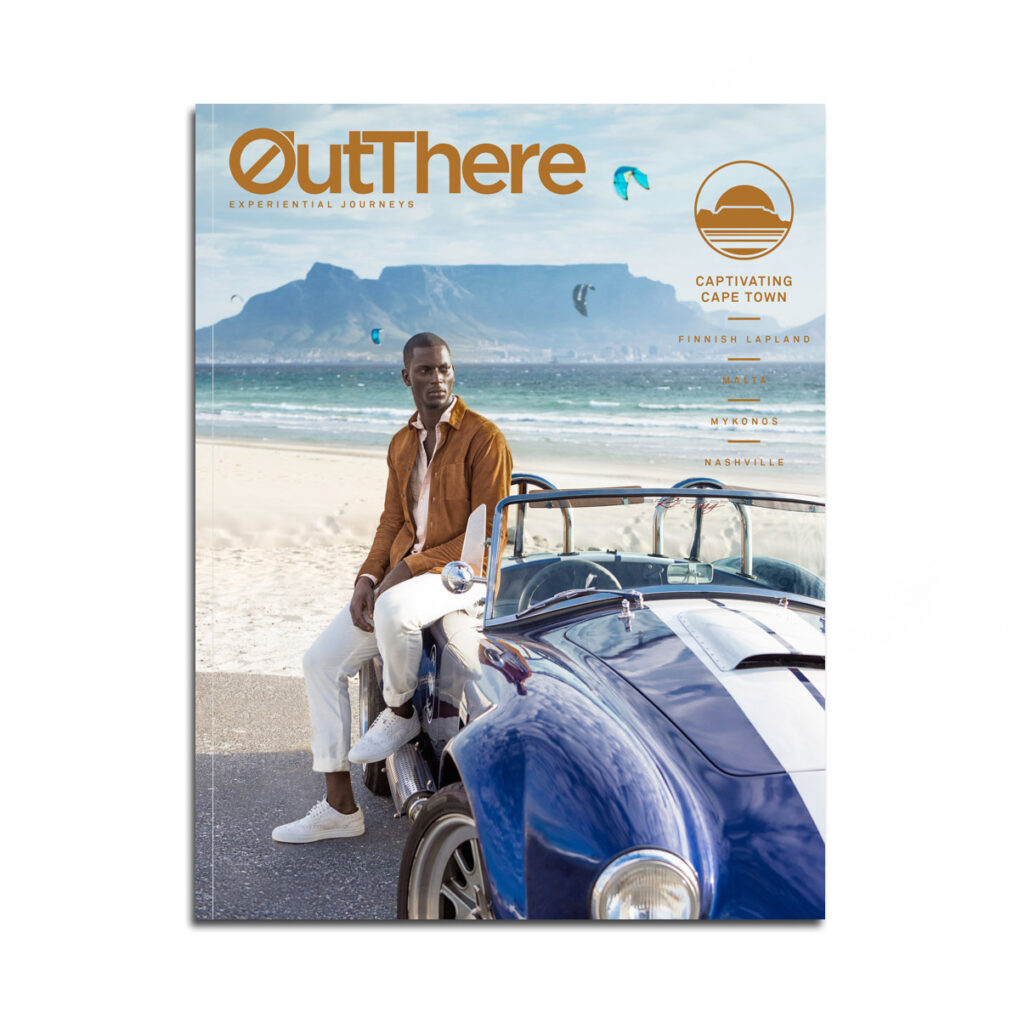 This is the Mykonos we've come to find, albeit in an ever so slightly more luxurious setting. For most of us, the coronavirus pandemic hasn't merely prevented us from jumping on planes and visiting far-flung destinations; it's made it difficult to experience the more essential, little things, that make us human: emotional warmth, meaningful exchange and access to the interior worlds of others – a privilege rarely granted unless you're at the right place at the right time. One such place, as luck would have it, is Kalesma, which opened its doors on the southwestern tip of the island in May 2021.
Kalesma, which aptly translates to 'inviting', sits on an elevated spot overlooking Ornos Bay. Where there was once a single 80-square-metre house that belonged to one of the co-owners' grandfathers, a total of 13 one-bedroom suites, 12 one-bedroom villas and two larger, standalone villas now emulate the neighbourhood feel of a traditional, Mykonian village. Externally, Kalesma is a showpiece of Cycladic design, consisting of whitewashed buildings with smooth surfaces and rounded edges that help deflect the island's strong winds. And, although we doubt it was intended, its sugar-cube architecture, courtesy of Athens-based design practice K-studio, also brings to mind an ancient myth, which claims that this area of Mykonos, Aleomandra, was named after the stables that once sheltered the horses of Olympic God Apollo.
Among Greece's most hotly anticipated new hotels in years, Kalesma had appeared on our radar long before it opened, thanks to a range of desirable stats that had the industry buzzing: each of its 63-square-metre suites, identical in layout, features a 90-square-metre terrace in addition to a private patio with an outdoor shower perfect for a Robinson Crusoe experience (and well-lit selfies, as we discovered). Step through your suite's front door and your eyes inevitably gravitate towards your very own private, heated infinity pool straight ahead, before fixing on uninterrupted views of a glistening, Aegean Sea beyond. To put it simply, Kalesma promised to raise the bar for Mykonos' luxury hospitality scene.