With a tagline of 'Calling all curious minds', Heckfield Place, the restored Georgian mansion in Hampshire that's on everyone's lips, continues its smorgasbord of groundbreaking events and happenings throughout 2023. Known as the Assembly, this inspirational programme encourages guests to kick back and reconnect with nature – or, as in our case, film.
The expression 'lights, camera, action' will never seem the same again if you manage to grab a ticket for one of Heckfield Place's most in-demand, forthcoming activities: Joel Coen, his wife Frances McDormand and friends are set to curate a three-day (3rd to 5th October) cultural exchange focusing on the magic of the silver screen and storytelling. For nearly four decades, the Midwestern duo have been movie trailblazers: the former, a renowned director, producer and writer has created – usually in conjunction with his younger brother, Ethan – a remarkable oeuvre of evocative, often quirky gems such as Blood Simple (1984), Fargo (1996), and The Big Lebowski (1998); while the latter, who rose to fame in her spouse's early pictures with stirring, nuanced performances, is one of the most gifted actors of this or any generation. Indeed, the sixtysomething's Best Actress award for the vivid American drama Nomadland (2020), was the third in said category – only Hollywood icon Katharine Hepburn has a greater number.
Keen to know more? So were we. On each day of this inaugural 72-hour festival Coen, McDormand and co will present (in a state-of-the-art Dolby Atmos screening room, mind you) a noteworthy flick they have a personal connection with. There will also be a series of interesting, in-depth talks and panel discussions. You could argue that there's no better way to break into or further one's success in any industry, than by getting opinions and advice from those who are at the vanguard of their profession. Their expertise, energy and enthusiasm can really rub off on you, coupled with the fact you're in a collaborative environment, engendering the perfect frame of mind to soak up as much as you can about this incredible art form. It's in direct contrast to our school days: rote tuition of subjects like physics and trig meant that, when we drifted off, dreams entailed throwing ourselves out of the window and onto the most excruciatingly painful part of the building. Then again, we do have a penchant for drama!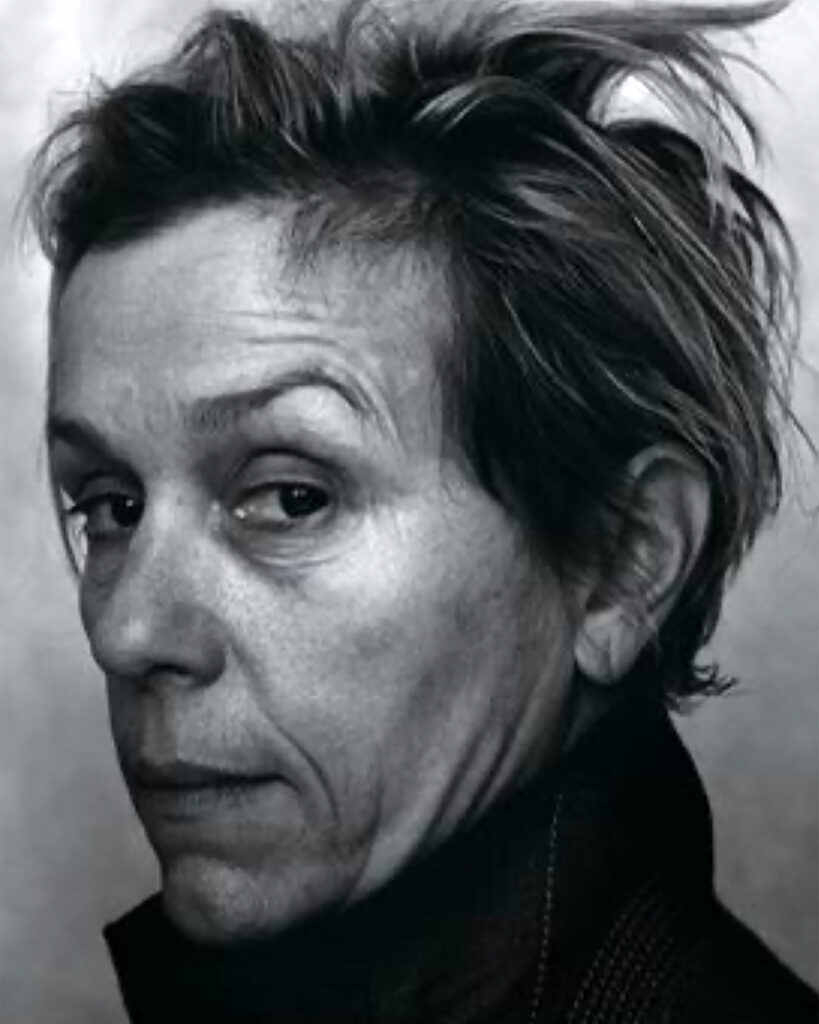 Guests can decide whether they want to stay for one, two or three days of this celluloid, networking extravaganza, and the whole shebang is bound to be conducted in a friendly, enjoyable manner. A relief, as sadly we've attended similar affairs where the talent was so uptight that if it appeared as if we weren't paying enough attention, they wanted to do away with us à la a Coen brothers' crime-thriller (a captive bolt pistol or wood chipper, anyone?).
With any cinematic endeavour, it's vital not to forget members of the supporting cast, of course. In this case, that would be the exquisitely renovated, Grade II-listed Heckfield Place. Constructed in the 18th century in Hampshire, the secluded manor commands an extraordinary verdant wedge of 438 acres. Thus, a visit is said to be akin to being dropped into the midst of the most sensational Gainsborough painting (although we've yet to experience the property ourselves). Guests at the film function are welcome to explore this bucolic British hideaway and take part in a myriad of cool activities: biking, cold-water immersion and hiking among them. We've found that relaxing in such serene environs, the antidote to the hustle and bustle of a city milieu, is conducive to learning – your mind entering a state of zen.
Yet, there's so much more to take one's breath away, as the Assembly are putting on a roster of several other engaging events. For instance, celebrated author Justine Picardie and Oriole Cullen, a Senior Curator of Fashion and Textiles at the V&A, debate the life and legacy of Coco Chanel (30th November), and innovative Michelin-starred Swedish chef Niklas Ekstedt and Heckfield Place's Culinary Director, Skye Gyngell, will tantalise guests' tastebuds with a scintillating three-course menu cooked over fire, using the finest quality local and seasonal ingredients (15th November).
Whether it's indulging in homegrown food that's fit for the gods or supercharging your inner film buff, we find that the true art of luxury is the uniqueness of the experience. In this sense, the many activities on the quintessentially English Heckfield Place's programme redefine the phrase top-notch.
Photography courtesy of Heckfield Place