The inside track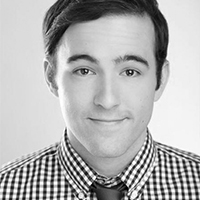 A native of Graham, Texas, Scott Montgomery is currently pursuing a singing and acting career in New York City. Scott has performed all over the country in several touring musicals and frequents China to sing and perform at the big auto shows out there.
Eat
One of my favourite places for an amazing meal is just about 15 minutes away at Possum Kingdom Lake (we call it PK). The queso dip is the best thing ever. Though if queso isn't exactly your cup of tea, the menu offers some great alternatives, too.
Drink
For a great place to hang with locals and check out live music, try the back bar at Vetoni's Italian restaurant. Thanks to the friendly and welcoming atmosphere, it's a perfect place to mingle and make friends with a local or two… or three.
See
Explore the Downtown square. Check out the National Theatre, or enjoy the sunshine at the gazebo outside the courthouse. In the lobby, you'll find authentic artwork and more. See if you can find the mounted buffalo and make sure you ask about the story behind it.