In the city of stars, things move exceedingly fast. To keep up, Martin Perry gets on the back of a bike and discovers a side to West Hollywood he never knew existed.
A red-tailed hawk circles weightlessly, high in the otherwise empty blue sky above me. My mind is crystal clear. I'm aware of everything around me – the plants growing miraculously out of the bone-dry canyon soil; the coarseness of the brightly coloured rug between me and the stone step that I'm sat on; the heat of the searing sun on the back of my neck.
Behind me, a small golden statue of a Buddha sits on a hand-painted altar. And thirty feet or so away, sat in deep in meditation, with his faithful dog Tucker by his feet, is my guide, Danny Roman. A few moments earlier, he had placed some state-of-the-art Bluetooth earbuds in my ears and played me a recording of an icaros, a Peruvian chant, as he used a ceremonial pipe to blow the sacred tobacco rapé up my nose. I'm only a ten-minute drive from my five-star, West Hollywood hotel, but here I am, immersed in the wonder of spirituality and nature up here in Runyon Canyon. I would never have thought that I'd be doing this in the wanton urbanity that is Los Angeles. Blocking out my immediate surroundings, I could well be in Machu Picchu.
The previous day, Danny, founder and CEO of 'Bikes and Hikes', West Hollywood's premier outdoor tour organisers, had asked me what kind of experience I'd be interested in. I told him I was entirely open to anything and asked for his recommendation.
"Escapism is my thing, we shall escape," he said.
After an indeterminable amount of time meditating, we gather ourselves and start to head up the winding trail that leads high up into the Hollywood Hills. As we ascend, Danny opens up about his life, particularly about how came to create a successful business out of doing something he loved, in a place that he feels a very strong connection to.
Originally from Queens – his Croat parents having fled to New York from Yugoslavia in the 1970s seeking asylum and the pursuit of the 'American Dream' – Danny grew up in a very macho, working-class culture. It was then common for teenage boys to be in gangs and homosexuality was viewed as a weakness. He recounts the story of being in the back of his father's car aged 15, sat behind his uncle, as they drove past a truck stop in Suffolk County, near the Hamptons.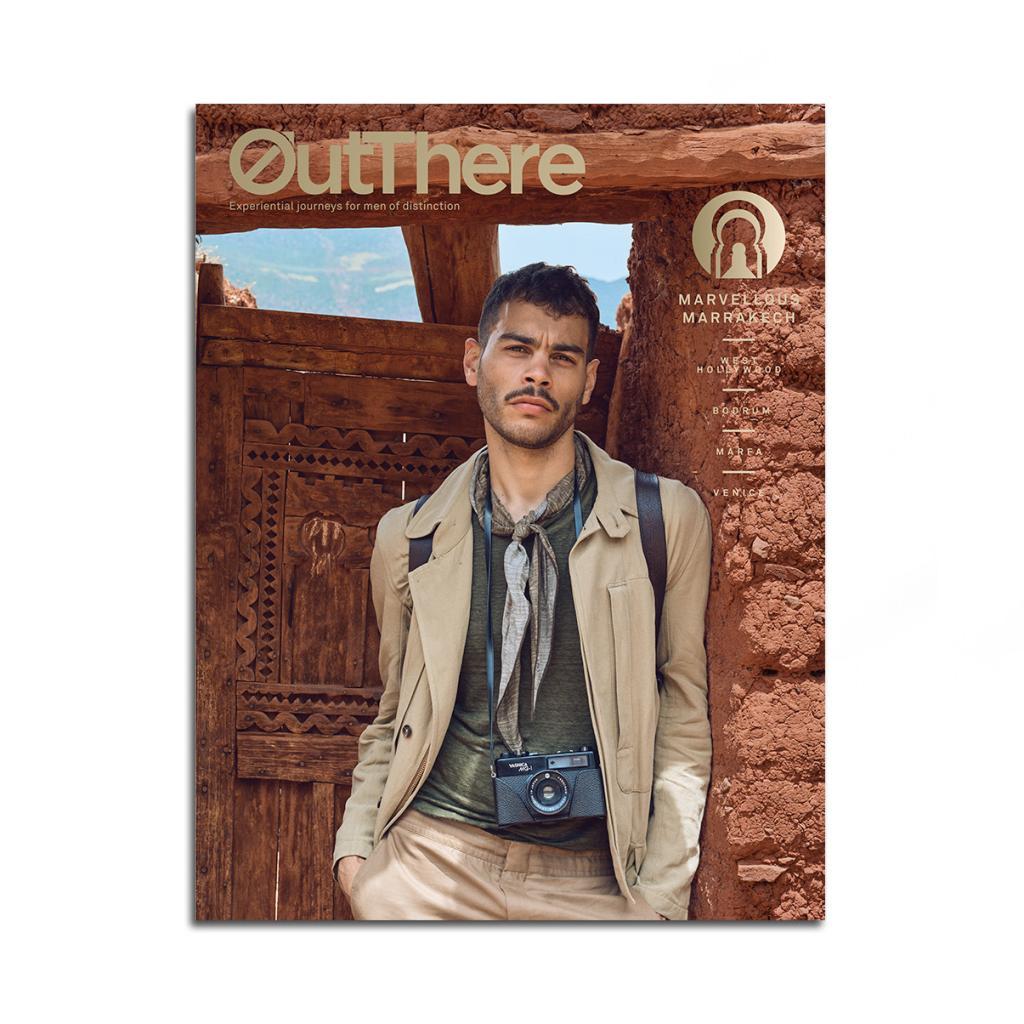 "My uncle turned to my father and said that place was 'full of dirty fags getting up to all sorts'. The statement stuck in my teenage, hormone-filled mind and the day after I got my driving license a few weeks later, I borrowed my father's car and headed there to see it for myself. I never looked back! By the age of 16, I was a regular face on the NYC gay scene."
His career path was equally as interesting. He got himself a job in the entertainment industry in NYC working in film production for the likes of Scott Rudin and Benny Medina on films including 'The Queen' and 'No Country For Old Men'. Film production honed his organisational and people management skills but he wanted something more.
"I loved my job, it had broadened my horizons, but I felt like I needed a change. I didn't want to be that guy from New York who never left New York, so when the opportunity came to move to West Hollywood, I jumped at it. I love it here. I immediately became that stereotypical WeHo gay who is all about living a healthy lifestyle and being the best I can be."
Unlike most who move to L.A. to be part of the entertainment industry, Danny's relocation to West Hollywood was an opportunity to get out of it.
"I'd been lucky to travel extensively and had always been an active person. I had gone on some cycling tours in different places around the country and it struck me as very strange that no-one was doing them in West Hollywood. So just to test the water, I paid a friend $100 to build me a cycling tours website. No sooner had the site gone live, than I received an email from a woman who wanted to take her whole family on a tour. So I got straight on the phone and asked friends to loan me the money to buy 10 bikes. Now I employ 45 people, and we conduct 50 tours every week taking people all over L.A. in a fun, eco-friendly and healthy way. We also have a VIP Department that sets up bespoke tours, some of which are pretty unusual. We had a couple that wanted to do a hike to the tallest point in the Malibu mountain range, and at the summit, we had a skydiver jump from a plane to deliver their picnic and champagne; and an engagement ring! We've also blindfolded a group of British bankers and transported them to a marijuana farm where they got to do a tour, learn the growing process and get high."