Bringing an 18th-century villa up to snuff for picky 21st-century guests takes nous and know-how. It helps, of course, if you're no slouch in the design department. It's probably no drawback either if you already happen to own a grand hotel or two. But still… Passalacqua on Lake Como is so theatrical and so astounding, it's as if some deus ex machina had a hand in it.
'La dolce vita', 'saper vivere', 'il dolce far niente' – the phrases often used to encapsulate the essence of the perfect Italian luxury holiday are beautiful clichés. But then so is Lake Como. Long the escape of the Milanese glitterati (it's just 40 minutes by train), Lago di Como, with its picture-postcard towns and villages, historic villas and glorious gardens has that patina of old-money poise and gentility that puts it on many a travel bucket list.
But of late, there have been reports that Como is possibly a little 'done', its attractions and big-name hotels overrun with tourists. The lifestyles of the Alamuddin-Clooneys have seemingly become far more sensational than those of the old conti and contesse (and perhaps even the Bonapartes) who have forever been a part of the elevated story here. Plus, with the other great lakes of the Lombardy region gaining popularity, for us Lake Como needed a good reason to recapture our imaginations.
Cue Valentina De Santis, the much-loved hotelier, heiress and CEO of the celebrated Grand Hotel Tremezzo on the lake's western shores. Seeing an opportunity to diversify into the ultra-luxury space, five years ago she collaborated with a local noble family to develop the historic, 16th-century Neoclassical Villa Sola Cabiati into an out-of-this-world, exclusive-use residence. Having seen and realised the potential in this venture, she set about purchasing and converting another illustrious property, this time a late-18th-century villa in the village of Moltrasio.
We were first alerted to the opening of Passalacqua when we received a jar of apricot jam that Valentina's young son had made with his nonna from fruit grown on the hotel grounds. It bore a distinctive symbol of three fishes, an emblem we later found out was adopted into the property's branding, having originated in the coat of arms of Count Andrea Lucini Passalacqua, who commissioned the expansion of the villa in 1787. It's a venerable Italian last name and, while its homonym passa l'aqua means 'boatman' or 'ferryman' in the local tongue, we're told that this easily construed relationship to the lake is merely coincidental.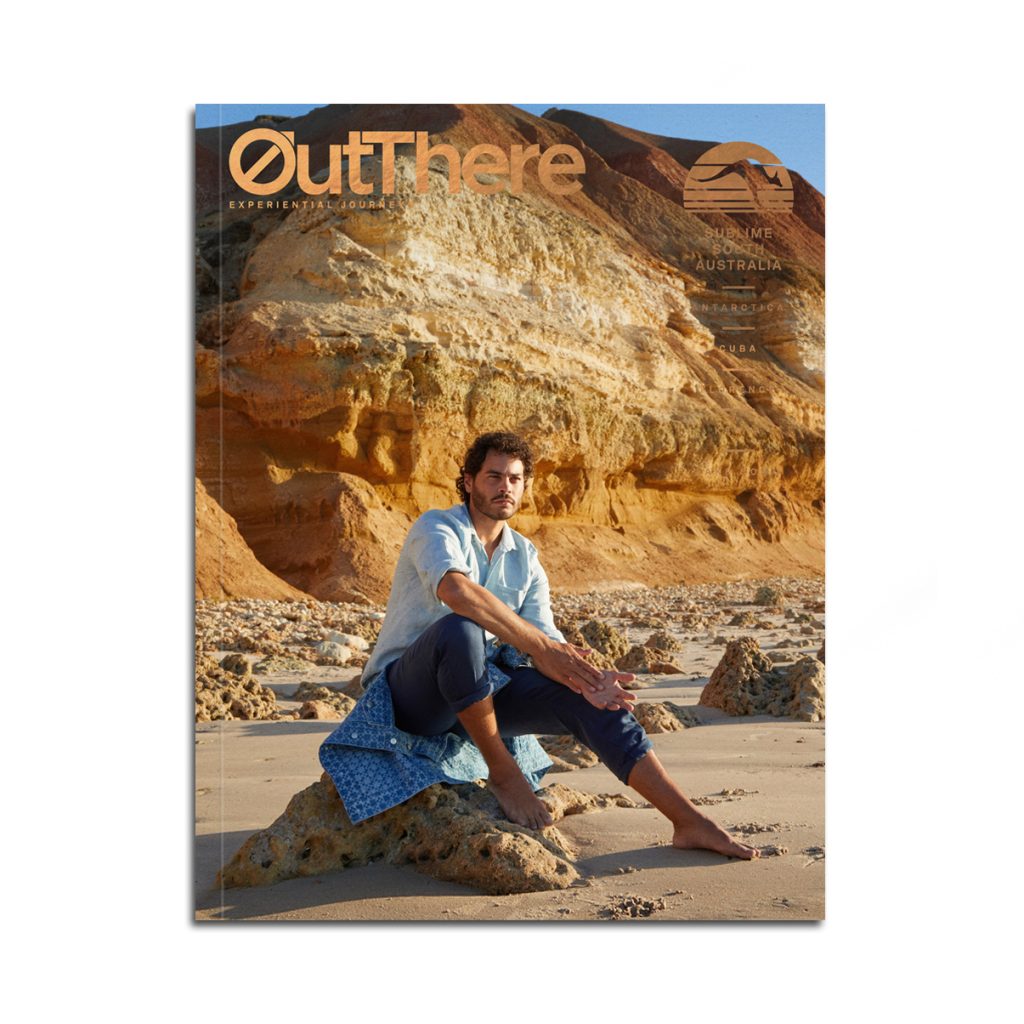 Curious to catch a glimpse of what was to come, we met Valentina for tea. Unlike other hoteliers, she brought with her no PowerPoint presentations or architectural renderings. Instead, out popped a giant book, with a hand-sketched old map taped to the parchment paper on the inside, alongside cut-outs of Victorian botanical illustrations, sumptuous flocked wallpaper, embroidered fabric swatches and curtain tassels. Handwritten notes were scribbled over the centrefold: 'vetro veneziano' (Venetian glass), 'Bellini' (not the drink, but the composer, who wrote his two most famous operas – La Sonnambula and Norma – at the villa) and 'cantiere nautico' followed by a big question mark, alluding to the idea that she might work with a local boatbuilder. Her dream was not to create a hotel as such, but a sensorial casa ideale, a luxurious home from home rooted in lavish Italian accoglienza (hospitality), a warm embrace of a space that would invite guests to come and make it their own.
Three years later, apricot-hued sunlight pouring through the enormous windows of Passalacqua, Lake Como's typically puffy cloudscape casting dancing silhouettes on the intricate marble floor roses, our senses were tickled. The otherworldly light was accented by the smell of fruit caramelising on the kitchen stove. It combined with doses of Passalacqua's own heady signature scent, Acqua Como 1787, wafting from giant, elliptical diffusers. We swear we could hear Piero Piccioni's Luna, amore e no playing in the background, but it's quite possible that our minds were playing tricks on us, intoxicated by the nostalgic 'good old days on the lake' atmosphere.
The clever refurbishment of the villa has embellished its period features and allows it to wear its revived grandeur in an understated way. Renovating a property like this, one could so easily have been tempted to go over the top on the vintage touches, with the result that it ended up looking like your rich grandmother's house. While they have certainly been extravagant in the refit, the owners have done so with impeccable taste.
Murano-glass chandeliers and avian-themed crystal wall lights from Bronzetto illuminate stunning frescoes, carvings, restored stucco and extravagantly textured wall coverings. Old artwork and portraiture, predominately of women, share space with antique furniture and a hand-chosen collection of ornaments. Elegant, long curtains are pulled back and tied by hand each morning to make the most of the view. Giant urns cradle impressive displays of flowers, picked and arranged daily by an in-house florist, and an imposing old fireplace is adorned with colourful gourds.
Waiters in stylish, white faux-vintage tuxes (created by Italian fashion house Giuliva Heritage) busy themselves. They floated from room to room, dodging the opulent borne settees and carrying pewter cake stands stacked with maritozzi. These whipped cream buns – a speciality of Rome – are served at breakfasts that are late and long. From the intimate bar came the clink of a muddler on crystal – it's never too early for a Negroni. A cocktail was delivered to a famous Hollywood actor (perhaps he was still on LA time) sitting reading in a quiet corner. He was chewing on some licorice that he'd scooped from the giant goblet in reception.
As you stand at the property's original doorstep, the view outside cascades and winds down through seven acres of aromatic, manicured gardens of fountains and ancient trees all the way to the glistening lake. The only interruption is the property's cute bright orange Spiaggina (as if the hotel wasn't Instagrammable enough). Parked strategically, this vintage open-top Fiat 500 is used to whisk guests around the property. Turning our heads, we're invited up a magnificent double stairway to explore the piano nobile and locate our room. But first, we had to pick from one of 24 brass, fish-adorned keys.
"The head mixologist took us on an 'art of the cocktail' Negroni journey, tracing the origins of the drink and its spin-offs. He ensured that we indulged amply and sent us off to dinner rather merry"
Our olive-green lakefront suite (named after a character from one of Bellini's operas) was an ode to the property's original 18th-century styling. An ornate, gilded headboard added to the pomp and pageantry, not to mention the dashes of chinoiserie and more antique, Italian portraiture. Elaborate carpentry – oversized wardrobes and dressers – meant that we could conceal our modern suitcases. A fully mirrored armoire of Barbini Specchi Veneziani glass matches the Rococo, framed mirrors, which throw the special lake light around in a magical way. Fortuny lampshades, Beltrami linen and Bottega Conticelli leather trunk-ware complete the roll-call of Italian artisanship. The attention to detail everywhere is simply mind-blowing: each little piece, old or new, collected or custom-made, has been placed where it is deliberately and thoughtfully, to be artistic or functional – or both. There has been no scrimping; every item of room inventory is delicate or similarly substantial – a celebration of Italian craftsmanship, past and present, at its very best.
The villa's suites are housed in three buildings. We'd recommend booking a room in the main villa – they offer stunning views of the lake. Down by the water, the four rooms of the Casa al Lago can be taken as a complete private residence. There are more accommodations in the Palazz (the property's converted stables), where the spa is housed. Though its Moroccan/Arabesque interiors threw us somewhat, it was a no-brainer to build the wellness offering here in the vaults, which were once part of a complex tunnel network that led to the water, should the count and his family ever have needed to flee.
We spent much time at Passalacqua's immense pool deck and two-century-old greenhouse turned pool den. Designed by Milanese-American brand La Double J, it adds contemporary colour, curated creativity and modern glamour. At first, it was confusing – much like the spa – but this time, the juxtaposition quickly grew on us.
Taking a delicious, simple pasta lunch on the terrace overlooking the lake is a stunning way to spend an afternoon, especially paired with a glass or three of Italian wine and the ambient noises of the local village. All those Italian clichés rushed up on us at once: life is beautiful when you know how to live it, especially when you're engaged in the sweet art of doing nothing.
We walked off our lunch with a trip to the village and were instantly charmed (the hotel offers guided walking tours every Monday). Excursions to Bellagio and the town of Como itself are on offer to first-time explorers to the area and are within easy reach by limousine.
Heading down through the terraced gardens into a secret tunnel, we emerged at the property's private marina for a tour in an elegant Cantiere Nautico Colombo Leopoldo boat, handcrafted by master boatbuilders with three generations of experience on the lake.
Leisurely days had a habit of creeping up on us here, and quickly morphed into the delightful tradition that is the aperitivo hour. The head mixologist took us on an 'art of the cocktail' Negroni journey, tracing the origins of the drink and its spin-offs. He ensured that we indulged amply and sent us off to dinner rather merry.
The hotel's dining offering serves meticulously prepared, wholesome and heavy northern Italian cooking, with a hint of molecular artistry for added panache. The food was a bit rich for us and portions are generous, so we ended up sharing mains to make things lighter. At dinnertime, we found the atmosphere in the dining room altogether different, leaning more toward the austere. Even on the occasion when we sat outside the main dining room in the salon, there was an imposed formality that brought with it hushed conversations and an air of stuffiness. It was a real shame, considering that conviviality was the mainstay of the rest of our experience here. The mood change clearly affected the evening dining staff, too, who also came across far starchier than those at breakfast or elsewhere in the property. It is something we might have expected of the bigger hotel on the lake, but not something we thought we'd encounter at the otherwise impeccable Passalacqua.
Photography by Enrico Costantini, Ruben Ortiz, Ricky Monti, Giacomo Albo, Mariela Medina, Giada Mariani, Enrico Costantini and Stefan Gifthaler, courtesy of Passalacqua