Far from the tourist-trodden streets of Florence and Siena, Villa Fontelunga is a honeypot for guests from around the world. Its homely comforts and famously good dinner parties are an obvious draw, but it's the warmth and hospitality of the winsome twosome at its helm that nail it.
The rolling Tuscan hills before me are silhouetted as the sun begins to fade. They give way to perfect rows of twisted olive trees, ancient thick trunks whose harvest has been enjoyed by caesars, gladiators and locals alike. As their serried lines come to an abrupt stop, manicured lawns take over, framing the majestic Villa Fontelunga. Standing at the window of my room, shutters wide open, breathing in the sweet air, I think to myself "this is my room with a view".
And what a view it is, the fading light casting an ever-changing palette of colours over it. It's easy to see why artists, poets and writers have flocked to Tuscany for years. Among them the Macchiaioli group, the forerunners of the great French Impressionists, who were the first to paint outdoors to capture the natural light, shade and colour.
But my artistic musings don't end there. Villa Fontelunga is like one big fabulous film set. Stepping out of my serene corner room flanked by windows, I'm greeted by a grand sweeping staircase. I glance up at the ceiling whose show-stealing fresco transports you to the world of Botticelli. Making my way down the steps, I can smell the perfume of the gardens coming in through the open windows. The hectic city I left behind just this morning has been erased.
Owners Philip Robinson and Paolo Kastelec bought the property in 1999. Paolo grew up in Rome, moving to London in 1985, where he met Philip five years later. At about the same time, a friend of his from home was setting up an agriturismo – a farm-stay concept – in Tuscany with his American partner. Whenever Paolo and Philip felt in need of a break, they'd nip over and help out on the farm. Bit by bit, they fell in love with the area and decided to take the plunge.
Now with 20 years' experience behind them, they're the first to admit that they were a little green to begin with. When one particular agent kept taking them to view properties way outside their range (by a mere million euros or so) they didn't twig that showing them places they couldn't afford but would covet is a classic estate agents' trick. But, at least, it was him who led them to Fontelunga. Well, sort of…
"I remember the day we arrived here," says Paolo, "it was incredibly hot and we'd already seen four properties, which were all crap. We were following the estate agent to another house in my mum's little Cinquecento. On the way there, I could see this place at the end of a valley – it was all different colours and looked quite nice. But then he drove straight past it and I was, like, but that's it, that's the one.
"I pretty much refused to get out of the car when we arrived at the property he wanted to show us. I'd had enough and was tired and grumpy and agitated. Finally, he said, 'Oh, well, I suppose I can show you that other one.'"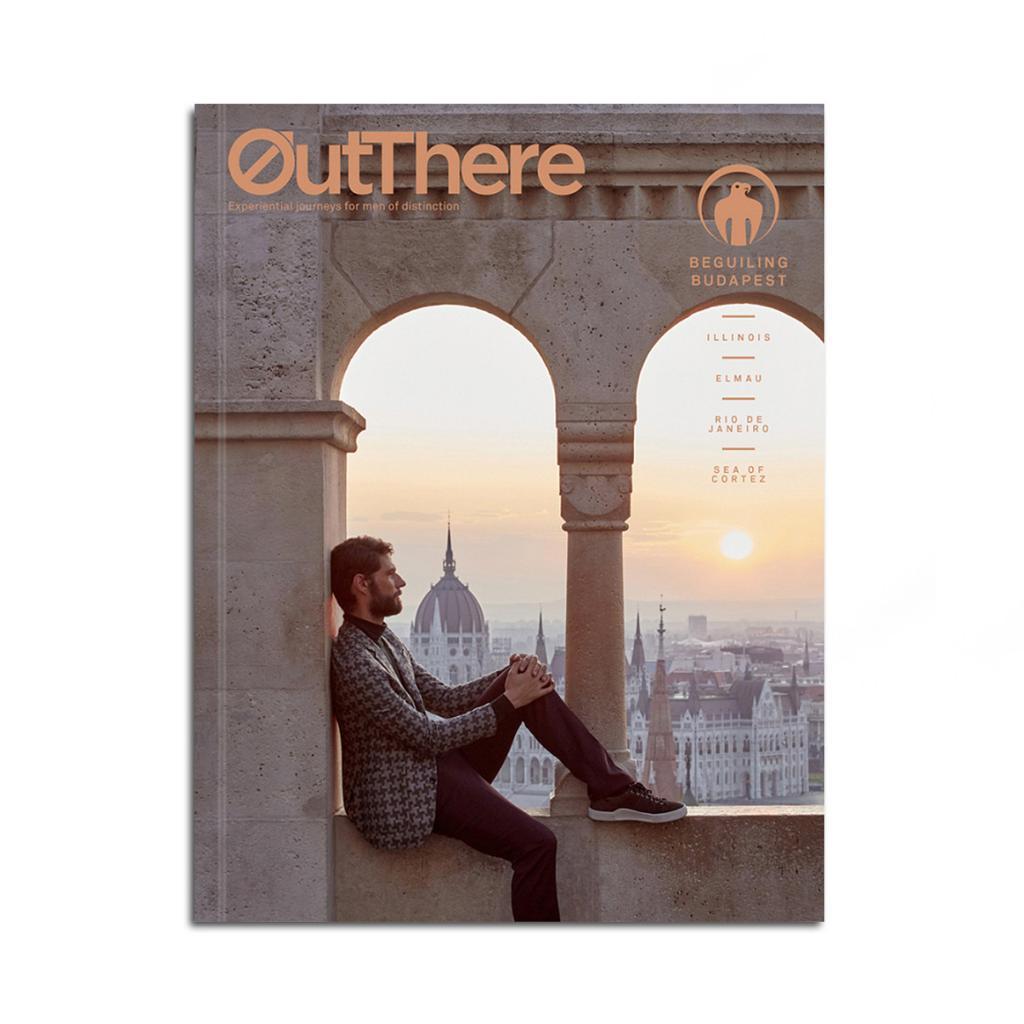 "But he didn't want to show us the place," Philip takes over, "claiming he didn't have the keys. He was trying to get us to buy something more restored, when what we really wanted was a property we could do up."
The rest of the story is, as they say, history.
"We remember walking round the house and loving everything about it," Philip goes on. "We tried to play it cool and act not too keen, even though we knew we'd found our perfect home. I mean, with this fabulous view and all. I was in a kind of dream, but then I came back to earth with a bump when I saw this bloody huge scorpion sitting on the wall. I didn't know there were scorpions in Italy. It was nearly a deal-breaker," he laughs.
It was clearly love at first sight and, looking at the place now, it's easy to understand why. To find a villa like this one is extremely rare, as the couple's tales and funny anecdotes of other properties they saw make clear. Some were hyped beyond recognition, one had golden Versace-esque bathrooms and another they nearly bought just because of the amazing antique furniture that came with it.
Villa Fontelunga's interior had been completely redone in the 1950s in that postwar out-with-the-old-in-with-the new kind of way. Practically nothing of the house's original fittings remained.
"It was liberating, but also a little sad," says Philip. "At least, it gave us a clean slate and meant we didn't have to respect the lives of the previous owners and the history and happiness of the home.
"The only gorgeous part was the ceiling down here. I thought we'd found something truly unique, but over time I got to learn that every old farmhouse in this part of Italy has one. It's 150 years old, a remnant from the industrial revolution, with beams and brickwork spanning it. Just beautiful."
I comment on the interior design, picturing them lovingly coming up with it together but, when Paolo refuses to take any of the credit, I suddenly realise that, although they're united in their love for the place, they have distinct roles in running it.
Philip isn't a morning person, for instance, whereas Paolo is up at dawn (a habit that stems from his time as a broker in the City), but he struggles in the evening, which is when Philip comes into his own. He's a designer by training, having graduated with a degree in interior design from Kingston University before going into the film industry as a set designer.
Now, the artistic flair so evident at Fontelunga makes sense. The interiors are incredibly designed. Which is perfect for us, as we're doing a photoshoot here the next day and everywhere I turn, I spot an inspirational backdrop.