With a flair for risk-taking and a knack for next-level, Scottish-born Alex Poots is one of New York's most powerful cultural arbiters. In the run-up to the opening of his brand-new brainchild, an innovative cross-cultural arts centre on Manhattan's west side, Omar Nasir examines why he and the city are such a great fit.
As someone who lives in and loves New York City, I can't help but feel instantly connected to the electric pulsations and vibrant art scene that are so unlike any other in the world. There is a palpable energy evolving and shifting in the socio-economic and political sectors which trickles down to the world of the arts. And in that space, we experience our realities through the eyes of multi-cultural artists from all over the globe. Whether traditionalist or contemporary, they employ schools of thought that shift cultural movements. Every neighbourhood in this city is its own microcosm of blended sensibilities – from the sophistication of Uptown, the inclusive Hell's Kitchen, the international Times Square, the innovative Lower East Side, to Brooklyn, of course, with its waves of hipsters finding their way into every nook. Step into this vortex of cross-cultural forces and you'll be swept away to the portals of your deepest imagination.
One figure in the art world receiving widespread praise for his non-conformist theories is Alex Poots, who will serve as CEO and artistic director of the Shed, an upwards of $500-million arts space, designed by Diller Scofidio + Renfro in collaboration with the Rockwell Group and set to open this spring.
Poots, 51, began his illustrious career as a programmer at London's Barbican in 1996. After four years, he moved to Tate Britain where, among the many live events he commissioned, there was an eye-opening production by Steve McQueen and Jessye Norman. He then left London and accepted a position as artistic director of Park Avenue Armory, in New York City. During his tenure there, he became known for his risk-taking instincts, which yielded successes such as the world premiere of Paul McCarthy's film-and-sculpture installation 'WS'.
As founding director of Manchester International Festival, Poots commissioned works across various art forms, from the likes of Matthew Barney, Marina Abramović and Olafur Eliasson. It was his decision to re-stage Macbeth at the Park Avenue Armory that not only drew record audiences but solidified his position as a potent cultural arbiter in the city.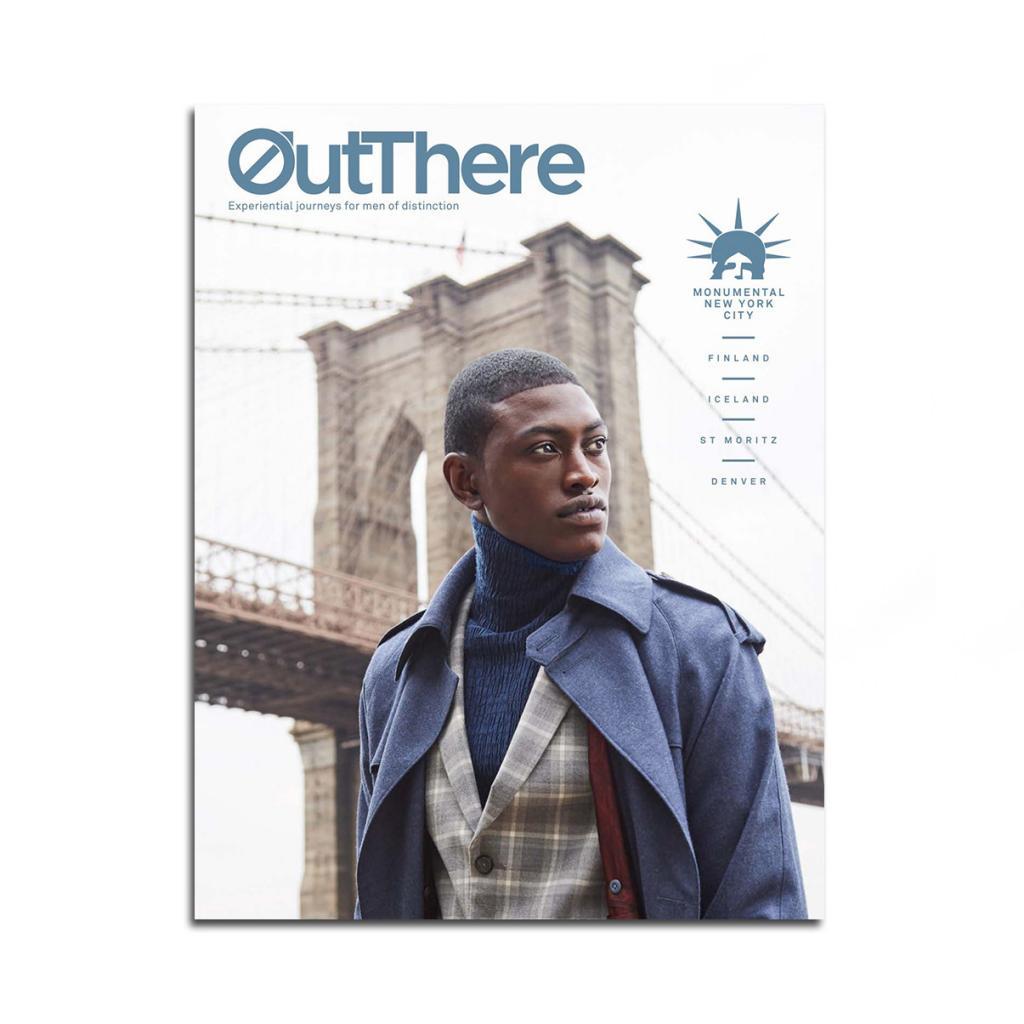 The soft-spoken yet charmingly focused Poots doesn't skip a beat when discussing the motivating factors behind his vision of the Shed:
"Three filters came to mind," he says, "which I think should be applied to any idea. One should be that it must be unique. Another is that it should be complementary. The third is that it should be useful."
In the high stakes of achieving economic sustenance, Poots is well aware that the Shed must be singular in its mission.
"If you looked around, there was no place that brought all the arts together under one roof," he says. "The Metropolitan Museum and New York Philharmonic were founded in the 19th century. Then in the late 1920s, MoMA came along. It was the first museum of modern art anywhere in the world. What was interesting to me was that at the start of this century a growing interest among a range of artists began to develop into where these different art forms have connections. This is not a new thing, of course: Diaghilev did it with the Ballets Russes. Although very stylised, opera is also a form of that. There is an interest in art forms not only working together, but cohabiting a space too. So if you go to see an exhibition, you could also see a piece of theatre."
Breaking barriers in the art world is exactly what millions of people travel to New York each year to experience, so the modern spaces in the city have to house art forms that are diverse in scope and intention. Aligning himself with the ever-cross-cultural connections, Poots realises that audiences are looking now more than ever for that dynamic combustion. Growing up as a musician and then studying the trumpet at university in Scotland, he avidly questioned the classist structure of art.
"As a professional musician and composer," he says, "I never understood why there seemed to be more reverence for the music I played that was written by a classical composer than if I was playing jazz or performing with a pop group. Inherently, I don't think one art form can be greater or worse than another. Why would someone consider a work by Schumann more relevant than a song by Nina Simone?"