Hotelier David Lopez sits down with OutThere to contemplate life in NYC, and the monumental ways in which the city has encouraged him to grow.
I flew out to New York for my first-ever visit in September 1998. Immediately, I fell in love with the hustle and bustle. I moved here the following month, just as the first snowstorm was coming. I wasn't prepared for a New York winter and began to doubt my decision. But I quickly adjusted after spring had sprung. I was in heaven and loving the change.
I think it's a great time to be a gay man here. There are so many incredible places to go that are gay-centric, whether it be a sports bar, neighbourhood bar, restaurant or after-hours club. 
I live in Jackson Heights, in Queens, which is one of the most culturally dynamic neighbourhoods in NYC, with access to nearly 40 different types of cuisine – Nepalese, Tibetan, Bangladeshi, Indian, Pakistani, Mexican, Colombian, Peruvian, Dominican… The list goes on.
I became a hotelier in 1992. My first stint was at the Mission Inn, in Riverside, California. I went on to the Westwood Marquis and Gardens in LA. At the time, it was the playground for the Brat Pack – Robert Downey Jr, Sean Penn and Demi Moore. As the assistant front-office manager, I learnt a lot about privacy and delivering the highest level of service.
One of my mentors at the Westwood left to assist in taking over five super-chic boutique hotels in NYC. She asked if I'd be interested in joining the management group. That's when I came here for the first time. I knew I didn't need to think twice about taking the position.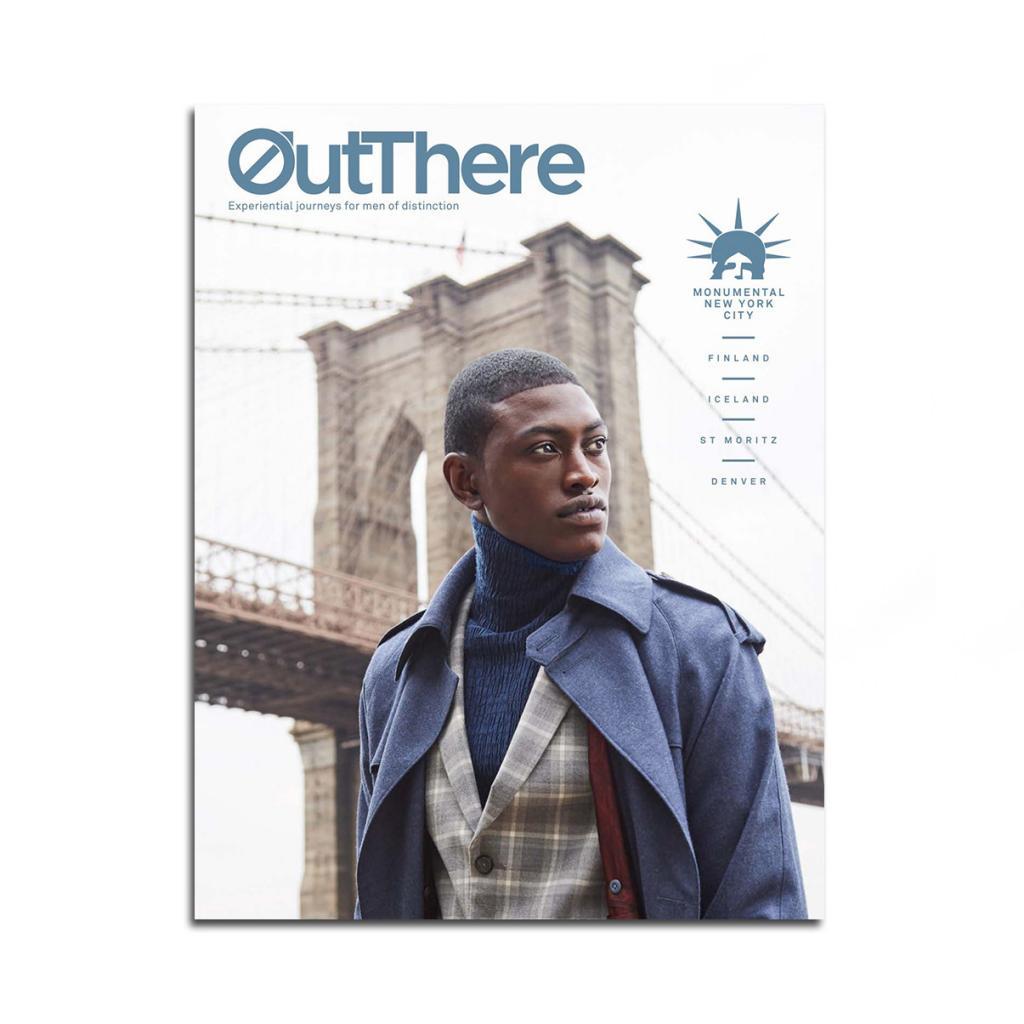 New York has been monumental in my growth and development. It's changed my perception of life and opened my world to new cultures. I'm even more enthralled with the dynamic business and competitive landscape here. As an entrepreneur, I never stop learning, absorbing and re-evaluating paradigms. I've travelled and worked in Barbados, Puerto Rico and Miami, but I've come to realise that my home and my heart are here. This city is like the movie Inception – it's always changing – through design, commerce, architecture, cuisine, art, gentrification and so on. But to live here, you have to pay close attention to your personal self, to ensure you maintain endurance in business.
Tourism in NYC has had its fair share of valleys and peaks. The business is much broader than 10 years ago. We see a good number of people opting for Brooklyn as a destination. That has helped the neighbourhood's transformation, with thousands of hotel rooms that have opened and will open in the coming years. Many travellers now look for the offbeat, in Long Island City and other parts of Queens.
My hotel, the Standard East Village, is a great place to stay. The area around is bustling with home-grown artists, incredible cuisine, museums, speakeasies and the feel of old NYC. We're very committed to the neighbourhood. As an example, we sell Christmas trees, with proceeds going to the Lower Eastside Girls Club, and we've just launched a retail bread programme in the Café Standard.
My advice to anyone coming here is to book your accommodation early. And to make a time-line bucket list – NYC is expansive, so it pays to home in on what this experience will be.
The anniversary of Stonewall in June will be a reminder that we've come 50 years since the time we had to hide who we really are. We have to celebrate the men and women who bravely rose up in the uprising and the struggle that ensued for years after. Even today I feel like we have so far to go: once you step outside New York, things haven't progressed for LGBTQ people.
WorldPride here is going to be one of the most memorable in years. The city is gearing up to ensure travellers get the most out of their stay, so bring lots of looks. You're going to need them.
David Lopez
Photography courtesy of David Lopez