This corner of the Indian Ocean has long been touted as true paradise on earth – so it's only natural that the Maldives is a dream honeymoon location for many. We explored a resort that goes the extra mile to make OutThere travellers feel right at home.
We're of the age where we grew up watching reruns of the somewhat surreal 1980s American TV series, 'Fantasy Island'. The premise of the whole thing is a paradise resort where people from all walks of life could come and live out their fantasies. Never did we ever imagine that perhaps one day, we'd be visiting for real. Admittedly, we hadn't given the Maldives much love over in the past few years. We'd been reticent – as some of our readers have – because sadly, the island nation has some severe laws when it comes to same-sex relations. But we noted that this didn't seem to stop OutThere travellers from visiting, and the Maldives is still among the top luxury destinations for gay and lesbian honeymooners.
So, intent on finding a Maldivian resort for a same-gender honeymoon, we discovered Niyama Private Islands. Despite being independently branded, this resort playground is part of the Minor Hotels family. We've worked with the group for many years, particularly in South East Asia, where they have made waves to welcome OutThere travellers to their properties. Plus, there was something in the name that called to us – 'Niyama', in Sanskrit, means 'positivity' – a place to partake in habits for a healthy life, spiritual enlightenment and a liberated state of existence.
Landing in Male after a long plane journey can bring out the grouch in anyone. As a country where tourism is the main economy, it was only natural that the airport be crowded with travellers. It was a humid, sweaty mess, counteracted – only just – by our excitement of being there. Greeters swarmed the arrivals hall, looking for their guests. There were groups of locals just hanging around, eyeing up the arriving tourists, seemingly enjoying the chaos. The whole experience wasn't as 'Niyama' as the resort's name implied.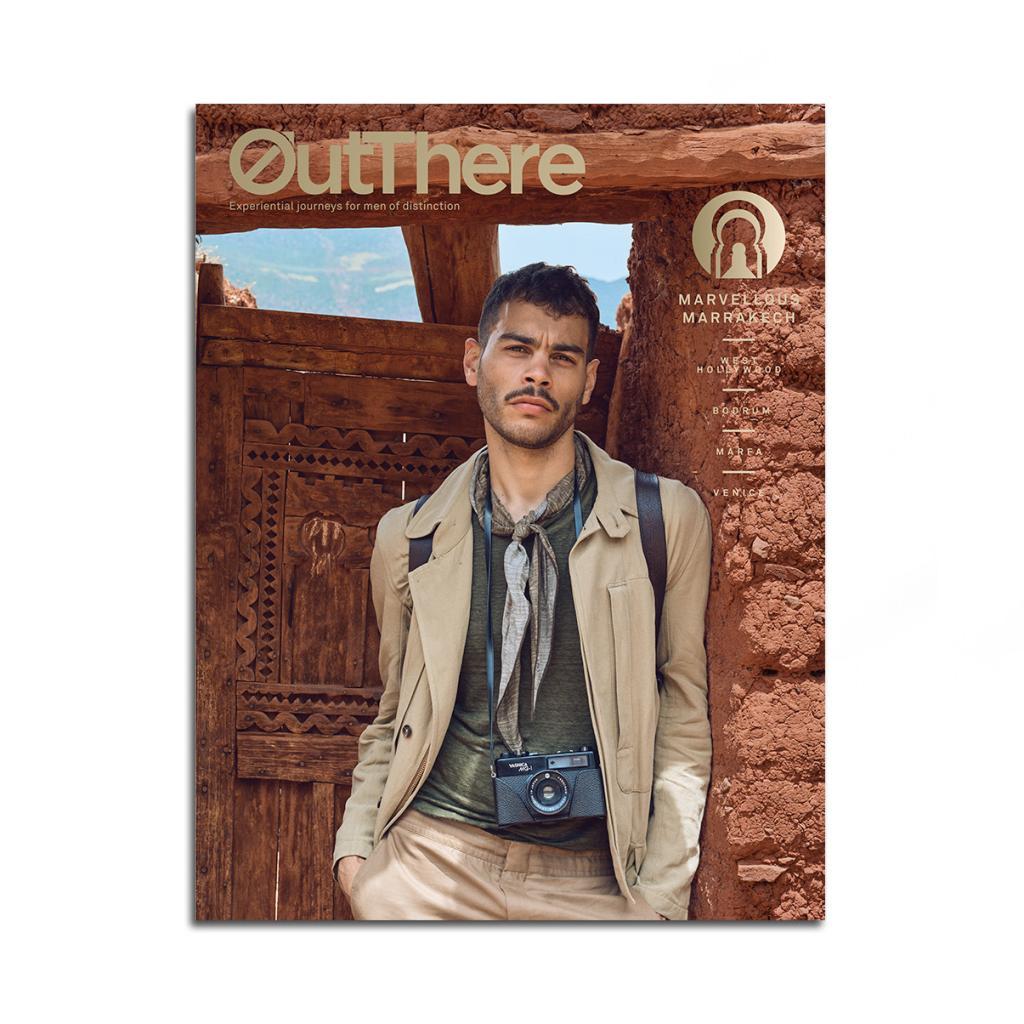 When we eventually found the resort representative, a group of locals suddenly jumped into action and took our luggage away; at first, much to our concern. But we soon realised that there was order in the chaos and we just had to down tempo and "que sera sera." Next, we were bundled into a van with some other guests, who were as confused and bemused as we were. Note to selves, "improvement needed on arrival experience." All the while, we hummed the famous tune in our heads, "whatever will be, will be."
Everything quickly got a whole lot better. Niyama's departure lounge was the antithesis to the airport – a place of calm – overlooking the turquoise sea. Seaplanes buzzed like giant dragonflies overhead: circling, landing, taking off. Our excitement started to build. If there is one thing we have learnt from this job, it is that transport combinations like this always end up in paradise.
The floatplane journey to Niyama was just 40 minutes south, landing us in the Dhaalu Atoll. We were in good hands; the 'barefoot pilots' of the Maldives are infamous as the best flyers in the world. As the twin propellers of our plane cranked to life, we pressed our faces firmly to the windows. We were soon soaring above the beautiful Indian Ocean, enjoying a view of the glistening white sandbanks and sparkling lagoons below. We could see in detail the outlines of the reefs and the changes in the water colour as they shallowed and deepened. We flew over quintessential views of pristine white sand blobs, some uninhabited, others with overwater resorts reaching out of their forests. While a logistical necessity, the journey in itself is spellbinding. Good job too, because it came at a US$700 premium.
A private island
As we pulled towards the jetty, we could see the multinational staff quickly lining up to greet us. We imagined 'Mr Roake' (the lead character and resort director of 'Fantasy Island') saying his catchphrase, "Smiles everyone, smiles." And smiling they were, although our attention was quickly drawn to the resort behind them – presenting, almost smugly, the archetypal, Maldivian vista: crystal clear waters, sweeping into an idyllic bay of powdery white sand. The searing afternoon sun cast coconut palm-frond shadows on bright yellow sun-canopies (themselves reflected in the water of a gorgeous infinity pool) flanked by tantalising, pristine white sun loungers.
The resort very quickly revealed the rest of its majesty. Our Thakuru (Niyama-ese for butler) took us to our 'Beach Pool Villa'. A personalised welcome was drawn in the sand on the doorstep and our names carved into a wooden sign hanging from the door. Parked outside were a couple of bikes to explore the resort. They too were personalised, each with its own nameplate.
Our butler swooped around the house with grace, swishing open the curtains to unveil a sun terrace and private plunge pool, with a sandy path that led out onto a stretch of deserted beach. Perfect, he told us, for a 'romantic walk'. He'd clearly done this before. Back inside our sprawling home away from home, he had written, "Welcome to Nature's Playground," in lipstick – the resort's tagline – on the mirror, an odd, but nice touch. On ice, a half bottle of Veuve chilled alongside fresh, tropical fruit. In a final, dramatic move, he flung open a set of imposing double doors to reveal an outdoor, garden bathroom complete with nature shower.
Niyama is an all-villa property, each designed with privacy and discretion in mind, in a contemporary style. At entry-level, is a similarly proportioned house to the one we stayed in, but without the pool. The accommodation gets more elaborate as one moves up the scale, adding separate (or more) bedrooms and overwater locations, including one of our favourites – Villa 77 – an absolutely discreet, two-bedroom party palace on stilts over the inviting ocean, with steps so you can dive right in, infinity pool, on-deck telescope and its own electric guitar (in case you get tired of the view). For the ultimate luxury and if this were a 'buddymoon', we could have also taken over a three-bedroom 'Beach Pool Pavilion' with its own, secluded stretch of sand; or 'The Crescent' – a luxurious, private collection of villas set out over the water beyond a moon-shaped swathe of impossibly perfect sand. It can be hired exclusively for 14 guests, coming with its own, luxurious perks – including one of the most jaw-dropping sunrises we have ever experienced.
Sunrise at Niyama is spectacular. There's something very beautiful about first light in any case, but our jet-lag-induced viewing of it over 'The Crescent' was just mesmerising. It started subtle, almost shy, but happy to colour the sea haze with a pale pink hue. We walked knee-deep into the warm sea as the sun danced on the horizon and splashed the clouds with its rays, with no one else for company but a Chinese couple shamelessly taking selfies in wedding attire.