Walking up Great Eastern Street in London's fashionable Shoreditch, you'd be mistaken for thinking a spaceship has landed. Tucked away off the main street, nestled alongside traditional East End boozers, chic patisseries and warehouse spaces for Segway-riding creative types, sits an utterly striking piece of architecture. On one side, the building's three stories slant and recede like the rear of some gigantic luxury yacht, with beams extending out into space giving the impression of motion. The earthy colours are both warm and ultra modern, futuristic even. The bamboo fencing and trees are your first clue that this beautiful artefact is actually of Japanese influence.
The striking design continues through the lobby – a beautiful mix of traditional Japanese and industrial London; exposed brickwork, shoji screens, elegant terracotta wall mosaics and equally elegant staff – and into the perfectly appointed rooms. The huge floor-to-ceiling windows can be shielded by sliding doors, but the minimalism ends at the glorious space-age and blinged-out bathroom.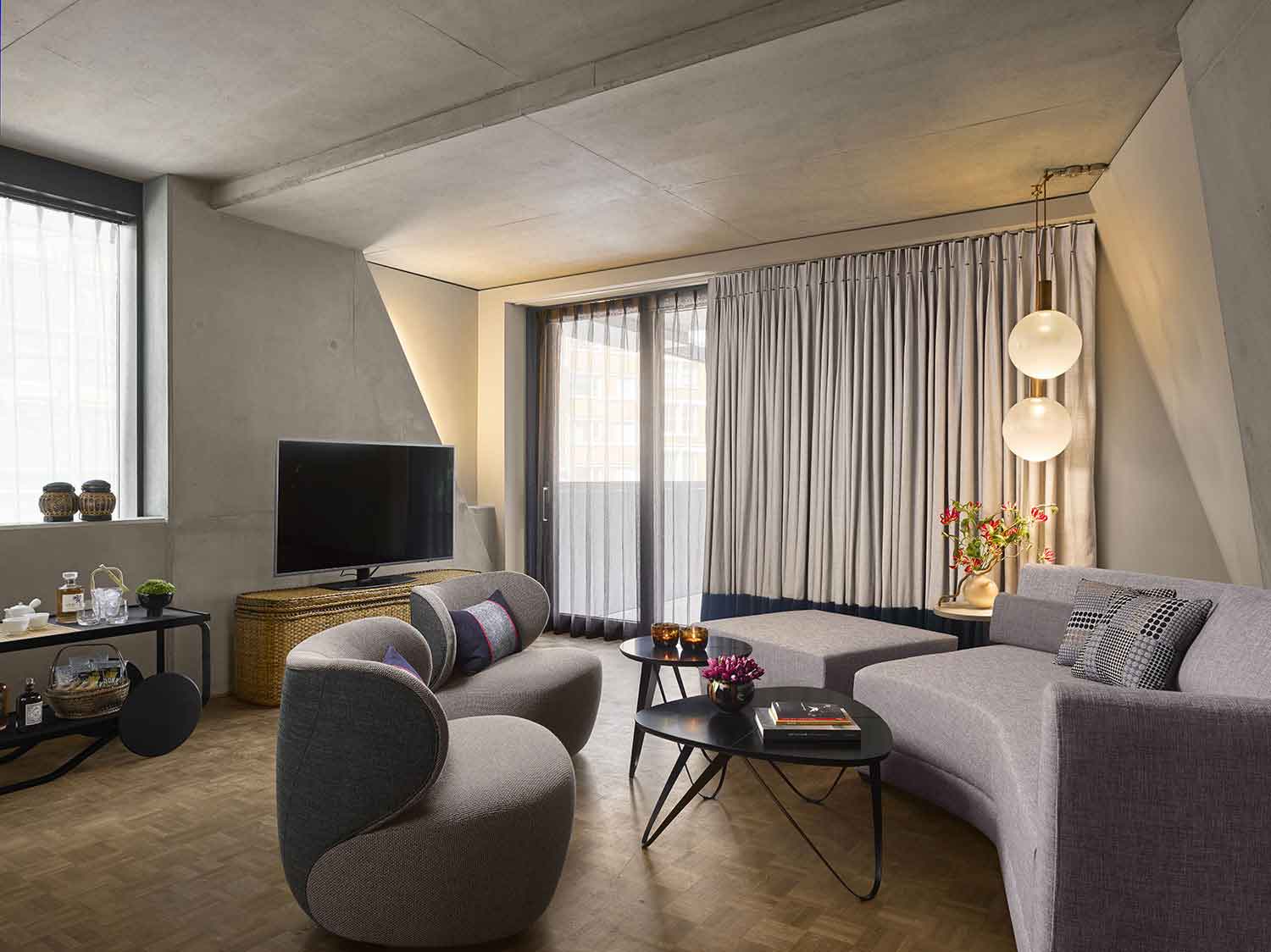 So far, so fantastic. But let's face it; we're here to eat. Nobu comes with a reputation for excellence that was won in the world of fine dining rather than hospitality. Shoreditch doesn't disappoint. Just walking down the grand, gold staircase, past the DJ booth and into the cavernous sub-level restaurant, you can't but feel a frisson of excitement. This is true 'event dining' – we had the seven course tasting menu and it left us practically speechless (in a good way). But breakfast may have stolen the show, if only because it came as a surprise. The Nobu breakfast is a fun, filling and delicious take on the Full English and eggs 'Matsuhisa' Benedict with tofu and snow crab. This is the first Nobu in London to offer it, so bragging rights to your foodie friends come as an added bonus.