It'd be awfully unsustainable to keep good news to ourselves, wouldn't it? Especially when it's this big: Palau, the South Pacific island nation of our experiential dreams, is all set to become the world's first entirely carbon-neutral tourist destination. To achieve zero emissions status, the remote Republic is partnering with Slow Food and Sustainable Travel International. Together, the trio écologique seeks to put future visitors on a strictly low-carb diet – though don't panic, the carb stands for carbon.
We're no strangers to green getaways, of course, but Palau has a track record of achievements to place it among the planet's most conscious countries – from a stringent sunscreen standard to a single-use plastic ban for tour operators and its now-infamous eco-pledge, a pioneering initiative requiring visitors to sign a 'tread lightly and act kindly' stamp in their travel documents (talk about passport prestige!). But the nation's latest measure to curb emissions is its most delicious yet, inviting visitors to fully immerse themselves in Palauan cuisine, made entirely from local ingredients.
The idea is to minimise tourism-related food imports and their resulting emissions while strengthening the archipelago's own agricultural sector. It sounds like a noble objective, though in a country of 22,000, which welcomed nearly 90,000 visitors last year alone, can it work? Well, it all comes down to how it's done.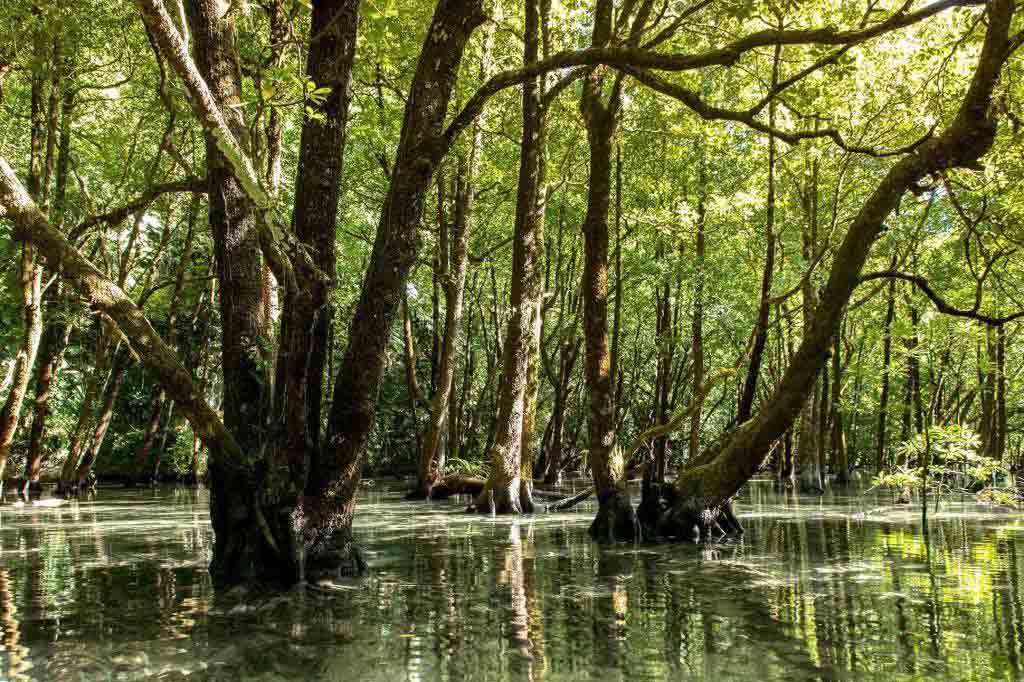 Working closely with Sustainable Travel International, Palau has agreed to put a particular focus on both empowering women producers and furthering sustainable farming techniques; promising steps in the right direction. To tackle its carbon footprint from all sides, and to reinforce its already excellent marine habitat protection programme, we'd like to see a conscious effort towards including more plant-based options on its menus, too – not just because we like to get fruity on a trip to the tropics, but also because South Pacific diets tend to be particularly reliant on animal protein.
In a day and age when tourist destinations from all over lay claim to being the 'world's most environmentally-friendly' (in fact, we just visited a great contender last year), food sustainability should, just perhaps, not merely revolve around how foods are sourced, but also which foods are served to what extend.
Though don't get us wrong. You can squeeze into the size 5 eco-espadrilles style of travel all you want, a walk down a secluded island nation's beach will still leave some carbon footprint – to compensate, Palau is giving visitors the chance to calculate and offset their journey's emissions online. It's a concept estimated to generate up to US$ 1 million for the country's conservation projects annually. And, being the first of its kind, the idea is a first taste of what's to come when Palau taps into its own resources. We can't wait for another bite.
www.sustainabletravel.org | www.palaugov.pw | www.slowfood.com 
Photography by Davor Rostuhar, courtesy of Sustainable Travel International
At OutThere, we believe in boundless travel. But we understand that some destinations can pose challenges to travellers that complicate visiting them. We advise all visitors to inform themselves about local legislation and customs, and to work with a trusted travel provider in order to ensure a safe and pleasant holiday.