Starting today, the long awaited Nobu Shoreditch in London will take bookings, with its opening date allegedly set for June 2017. The Nobu brand, brainchild of infamous global superstar Japanese chef who brought the (exceedingly addictive, for me at least) miso-black cod to the palates of the world – in an unlikely pairing with actor Robert De Niro – branched into luxury hoteling a few years back.
Although somewhat of a contradiction, the Nobu hotels that I've had the chance to visit has managed to fuse opulent, playful and zen successfully. I remember being shocked at the announcement a couple of years ago, when they stated they would be creating a whole new-build complex in London's hipster Shoreditch, a world away from their more upscale luxe locations in Vegas, Eden Roc Miami, Malibu, Manila City of Dreams and Los Cabos – not to mention their restaurant locations in Mayfair.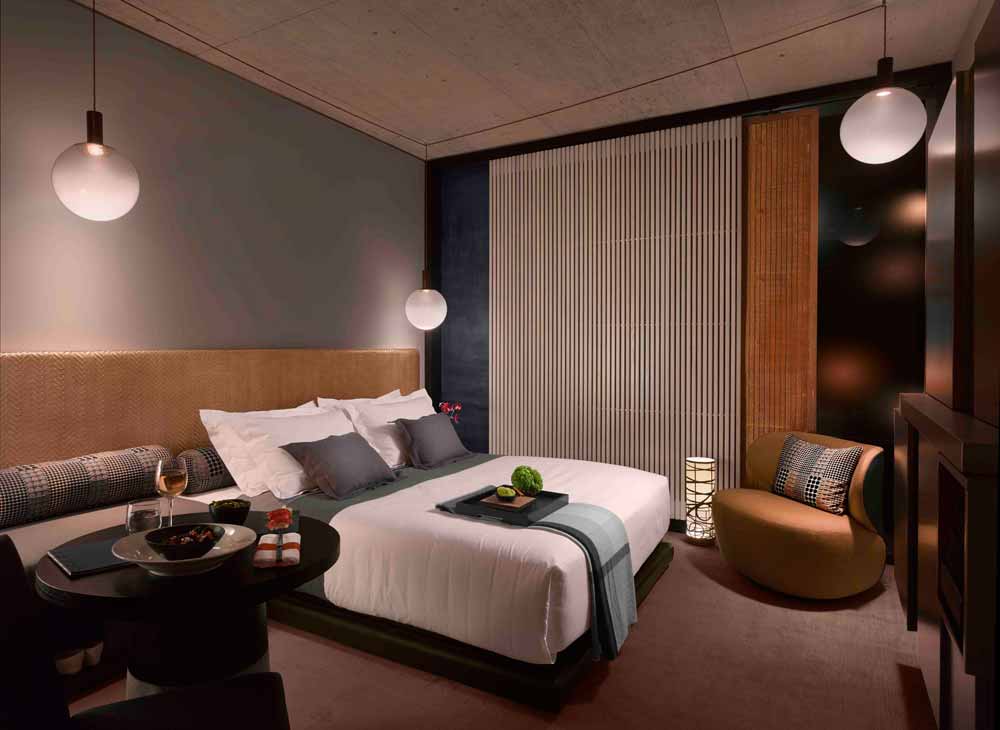 The much talked about opening hasn't been without its challenges. First the new build in one of the oldest parts of London attracted much scrutiny. Then in an ironic twist of fate, local residences went against the hotel's entertainment licensing plans, claiming that Shoreditch is already overcrowded and way too lively and didn't need the additional 'social nuisance' that the Nobu would bring. Ironic because, when OutThere first opened its offices in Shoreditch back in 2008, it was a very different place. Back then, the area was just starting to experience gentrification and its many warehouse spaces and small studios were havens for artists and small creative enterprises. The artist community and hipsters created and welcomed the transformation of Shoreditch into London's most exciting nightlife spaces. Over time, the rich and trendy started to pour in, at first to experience a taste of the exotic and exciting, but over time to actually move into the area – making rents soar and pushing out the very people that first made it happen. This is too familiar a tale happening in so many places around the world, but now those very people are up in arms over even more upscale commercial nightlife options opening in the area? Oh, please.

Mini-rant over, the hotel will be Nobu's first European hotel, featuring 143 rooms and 7 suites and feature a Nobu restaurant in the East End among some other great features in a futuristic building. It will be set back from the lively cultural hub of Shoreditch's infamous Great Eastern Street, and feature a little pocket garden, creating a public space and an oasis from the madding crowd. The hotel itself will offer a dynamic east-meets-west philosophy throughout, perfect – in my opinion – for the area's creative set, not to mention The City, the bustling financial district that's just a short walk away.
Photography courtesy of Nobu Hotels