With the tropical explorer in mind, here's our curated pick of springtime looks to take you from the beach and into the evening.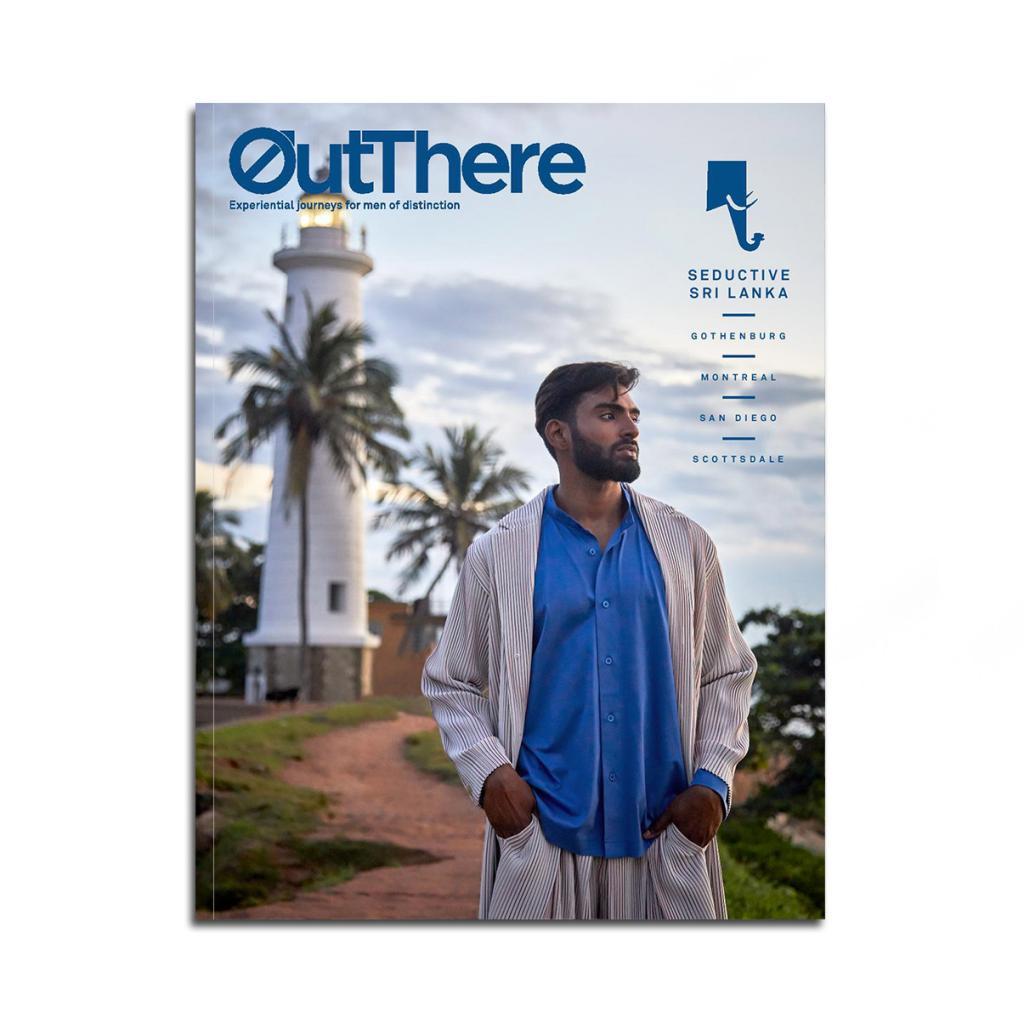 01, 10 – 12: Orlebar Brown
Since it burst on to the scene in 2007, Orlebar Brown has been an OutThere favourite and we've made it our mission to put its reinvented resortwear to the test in destinations around the world.
With its 007 range last year, the company had us obsessing over pale-blue towelling – an act we didn't think it could follow. But we were wrong – this spring's limited-edition eight-piece Racing Stripe collection, inspired by 1970s sportswear, features stripe details in signature white, navy and Rescue Red. Team a pair of 'Dachshund' swim briefs or 'Bulldog' swim shorts with the zip-through 'Egerton' sweatshirt for a look that will knock people for six.
02 – 03: Barena Venezia
Although Italian firm Barena Venezia is no new kid on the block, there's a definite buzz around the label in fashion circles these days. And it's easy to see why.
The brand draws inspiration from the traditional utilitarian workwear worn by fishermen, hunters and sailors in the Venetian Lagoon, with prints inspired by the patterns the waters of the lagoon create on palazzi walls.
What makes this collection so perfect is it's dressed down yet effortlessly stylish. We'll be easy to pick out this spring in our unlined suit jackets and tailored shorts or loose patterned shirts with coordinating trousers.
Every piece is exquisitely tailored from the best fabrics, with the attention to detail you'd expect from a long-standing Italian luxury brand.
04 – 06: Vilebrequin
When it comes to castaway-style, Vilebrequin is one of our go-to brands. Regardless of the season, you'll always find great linen beachwear here – handy if you're off to the Maldives in mid-winter.
Its SS20 collection is a mix and match, with bold colours that evoke exotic fruit and turquoise waters teamed with florals from the jungle – all perfect for a beach party. Plus, it has a range of neutrals that should be a part of any capsule wardrobe.
The brand is committed to sustainable travel. Its short stretchy 'Man' trunks, for instance, are made from 100%-recycled-polyester filament reconstituted from plastic waste fished from the sea. Sceptical? Check them out – they're gorgeous.
07 – 09: Brunello Cucinelli
Expert at taking classic pieces and giving them a modern Italian look, Brunello Cucinelli is a brand that's more about style than statement.
In its SS20 collection, you'll find everything you need for a getaway wardrobe – even that all-important white shirt. We love the palette of pomegranate, carrot, corn and aubergine. Paired with neutral colours, it's the perfect look for hot locations.
Our personal pick for the spring are the shorts – Italian cut, with a great shape. And the quality of the fabrics means a simple T-shirt hangs exactly how you want it to.
This is luxury, undoubtedly, and the pieces come with a luxury price tag, but they're well worth the investment.
Photography by Martin Perry
Styling & words by David Hawkins
Model: Tymeron Huban Carvalho at The Agency Sri Lanka
Shot on location in Sri Lanka