A visit to two of Sri Lanka's ancient sites, the enigmatic ruins on the rocky outcrop of Sigiriya and the magical garden city of Polonnaruwa, can be a transformative and – for some – uncanny experience.
I'm far from home and yet so much is familiar. Waiting for our driver, I sip tea from a china cup and help myself to another piece of sponge cake. Hanging baskets sway in the breeze and, in the distance, boys play cricket on a dusty field. This could be the Hampshire of my childhood.
Colonialism runs deep here in Sri Lanka. It's hard to avoid the subject and one I have a difficult relationship with. Yes, we Brits brought economic and cultural development, but many atrocities too.
Still, I came here with the desire to experience the magic of the Sri Lanka I grew up hearing so much about – the sacred temples and timeless ruins, the majestic elephants and mystical leopards.
Our driver Kadim arrives and we set off on the six-hour drive to Dambulla, home to vast teak forests and gateway to the ancient secrets of lost kingdoms. I love travelling this way, with someone local who can take you to places that other tourists might skip, where you can taste the authentic flavours of the region and experience local hospitality.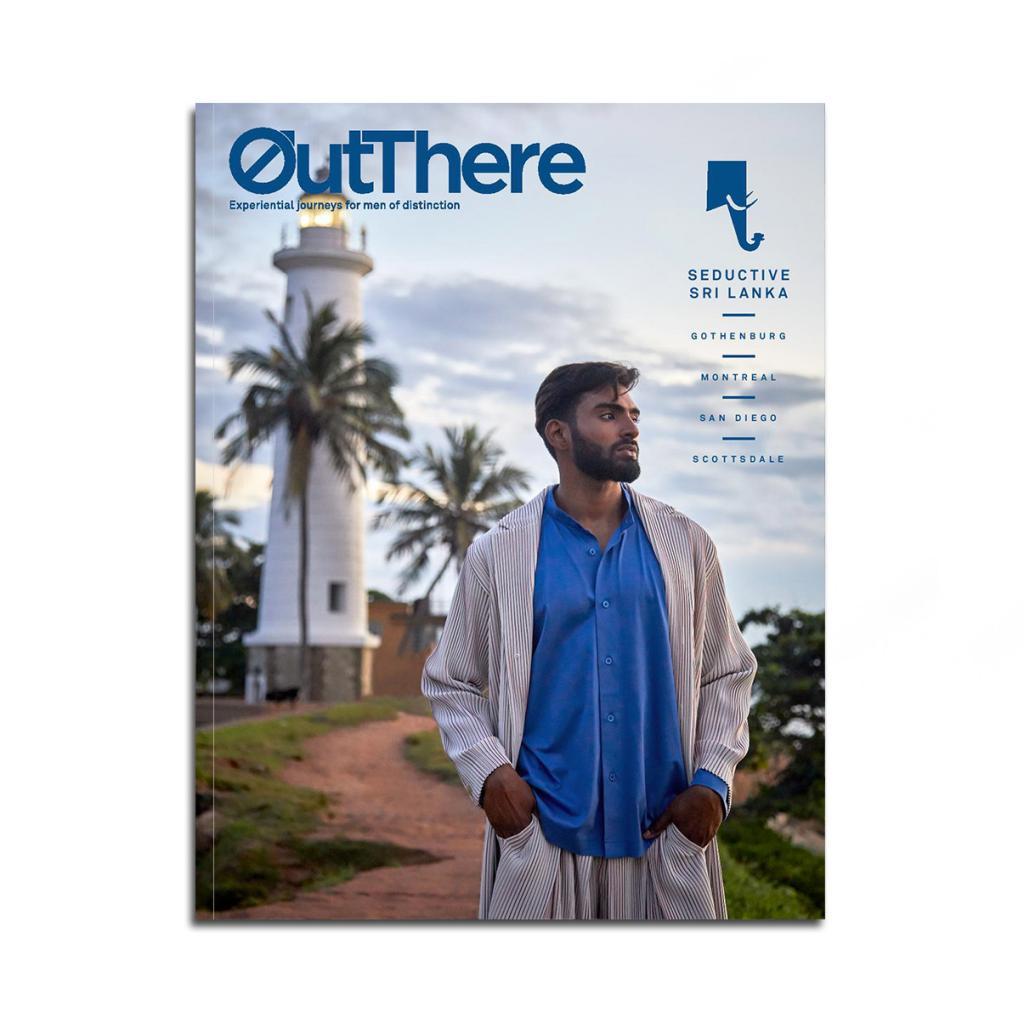 The first couple of hours are smooth but mono­tonous on the newly built motorway. The endless palm trees give way to fertile plantations, interrupted at regular intervals by billboards and advertising-clad buildings. I become obsessed with these because they're mostly hand-painted, trying to take pictures from the moving car. Perhaps it's cheaper or maybe it's the convention to get a local artist to make a billboard rather than roll out a print. The results are often camp and Pop arty – a woman beaming with satisfaction about her washing powder, a Warholesque image of a can of car oil or a family smiling joyfully as they drink Thums Up, a brand of cola.
The bright utopian images, reminiscent of 1950s advertising in Britain and America, continue beyond the motorway, covering every surface – even vehicles. They're a sign of the country's push towards the future, colonisation of a different kind, by multi-national corporations this time. This last bastion of the unexploited Indian subcontinent is ripe for capitalism. It's why I decided to come now, as I fear it will be a very different Sri Lanka in a few years' time.
As we start the climb uphill, the motorway is replaced by potholed roads. Halfway into our bumpy journey, we stop the car to remind our legs what walking is. We find ourselves in a dusty settlement not found in any guide book or even on our map. Ours are the only Western faces.
Kadim takes us to a café – chicken or veggie curry are all that's on offer. A quick walk around takes us through a maze of ramshackle buildings, with not a tourist shop in sight. An alley leads to shops packed with all things plastic, another reveals a row of stores selling fabrics. I need a sarong to cover myself when we get to the holy sites, so I stop at a shop called New York, New York and, for a few minutes, it is just like the Big Apple, as the entire town, it seems, turns up to watch us shop. My gentle-giant six-foot-five fiancé is creating quite a stir. We're given tips on which designs to buy and I leave, the proud owner of eight beautiful sarongs.
Arriving in Dambulla, it becomes clear that I'm starting to find the paradise I sought. High on a hill in the middle of a teak plantation are five bungalows made of teak, stone and glass. The gentle rain and heat give the place a mysterious, almost spiritual haze and the sounds of the jungle are our lullaby.
Sigiriya
We rise early, to a spectacular dawn chorus. Our rickshaw stands by to take us to Sigiriya, a complex of palatial ruins dating back to the 5th century.
The first thing we see on our approach is a huge 200m-high rock busting out of the ground and dominating the sky. It takes some effort to imagine that a palace with sprawling grounds, elaborate water gardens and pavilions once stood atop it. All that remains are craggy ancient ruins and dark mysterious pools. Most of the structures fell long ago, but their imprint and foundations are still here – and, while it's easy to get lost, it's said that some people walk around as if they've been here before.
It's the done thing to scale the rock, a little daunting at first but, armed with a lust for adventure and some good walking shoes, I'm soon rewarded by stunning frescoes of buxom, wasp-waisted concubines. I fantasise that these were what motivated the kings, as a promise of what lay in wait at the summit. What greets us at the top is a stunning view. Up here, you can see that the entire site is unblemished by tourist shops and cafés, with only the odd visitor here and there. If only the same were true of every archaeological site around the world.
Polonnaruwa
We move on to Polonnaruwa, the once-great capital of the Sinhalese kingdom, over 1,000 years old. In its heyday, it was the commercial and religious capital and today it's a UNESCO World Heritage Site. The archaeological treasures to be found here give a good indication of what the kingdom once looked like, with palaces, temples and dagebas (memorial domes) testament to the might of King Parākramabāhu, who built his palace seven stories high here in a spellbinding feat of engineering.
The site is best explored by bike. My rusty specimen has definitely seen better days and I look more like Elliott from ET than Indiana Jones. Polonnaruwa is utterly atmospheric and still visited by pilgrims, who make offerings among thick mists of incense smoke. A reclining Buddha emphasises the significance of the city as a religious centre – Buddha in such a pose represents the period of his last illness before entering parinirvana. It signifies that this place was once deemed so magnificent, Buddha himself would have been happy to die here.
Suddenly, and without any warning, the heavens open. Perhaps it's a spiritual cleanse – many of the pilgrims seem to think so. They stand in the warm torrent, beaming from ear to ear, laughing and accepting the drenching. The tourist in me has me running for cover, but then I stop. Rather than seeking shelter in a hut, a calm comes over me and I, too, accept this baptism. Having seen what I've seen in the past days, it seems foolish to flee from the water that not only feeds the land, but also the soul and spirit of this island nation.
I'm thrilled to have the chance to experience what in my mind is the real Sri Lanka. Being here, with my loved one by my side, dancing in the rain, makes me feel that I, too, perhaps am ready to get down and recline. I have found the enchanting place I spent my life searching for. I can't say with any certainty that I've been here in a past life, but what I do know is that I'll be here again.
Photography by David Hawkins, Hendrik Cornelissen, Melissa Kumaresan and Egle Sidaraviciute via Unsplash
Get out there
Do…
… travel as a couple. We travelled as an openly gay couple and received nothing but wonderful hospitality. It's not uncommon here for men to travel together, but it goes without saying to exercise caution in more rural areas.
… take tea. Not just in the historical style at a luxury hotel, but take time to understand the agricultural significance of this national industry.
… travel long distances between destinations by private car. It's cost-effective and easy to arrange. The ability to detour when you want is a bonus.
Don't…
… shy from taking a train journey. They don't go fast and are often delayed, but this will give you a slow travel opportunity to see the country.
… forget to indulge in a curry or any other home-cooking. Try the Murunga, a green bean, the fruit of the horseradish tree. It's simply delicious.
… be scared seeing elephants roaming free everywhere. It's for the best. Stay clear of anywhere offering an elephant experience; what goes on behind the scenes isn't worth the experience.
At OutThere, we believe in boundless travel. But we understand that some destinations can pose challenges to travellers that complicate visiting them. We advise all visitors to inform themselves about local legislation and customs, and to work with a trusted travel provider in order to ensure a safe and pleasant holiday.
The inside track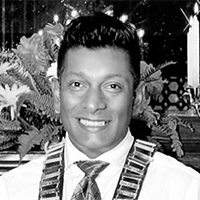 Sahran Abeysundara spends his time between Britain and his native Sri Lanka. He is Mayor of Haslemere, Surrey. Outside of public office, he is an interior designer, LGBT activist and director of Sri Lankan hotel group, Nuwara Eliya Hotels.
Eat
Galle is full of amazing places to eat. My favourite is gay-owned Kahanda-Kanda. Otherwise, try Poonie's Kitchen or to get local, try the beach shack at Wijaya Beach.
Visit
Brief Garden is fabulous. Designed by a family friend, who built this secret garden all by himself and created a voyeur's paradise. Visit it and you'll see.
Learn
I'm proud to be a director of Equal Ground, an organisation seeking human rights for Sri Lanka's LGBT+ community. It's a great place to connect with locals and understand what it's really like to be gay in the country.