A visit to two of Sri Lanka's ancient sites, the enigmatic ruins on the rocky outcrop of Sigiriya and the magical garden city of Polonnaruwa, can be a transformative and – for some – uncanny experience.
I'm far from home and yet so much is familiar. Waiting for our driver, I sip tea from a china cup and help myself to another piece of sponge cake. Hanging baskets sway in the breeze and, in the distance, boys play cricket on a dusty field. This could be the Hampshire of my childhood.
Colonialism runs deep here in Sri Lanka. It's hard to avoid the subject and one I have a difficult relationship with. Yes, we Brits brought economic and cultural development, but many atrocities too.
Still, I came here with the desire to experience the magic of the Sri Lanka I grew up hearing so much about – the sacred temples and timeless ruins, the majestic elephants and mystical leopards.
Our driver Kadim arrives and we set off on the six-hour drive to Dambulla, home to vast teak forests and gateway to the ancient secrets of lost kingdoms. I love travelling this way, with someone local who can take you to places that other tourists might skip, where you can taste the authentic flavours of the region and experience local hospitality.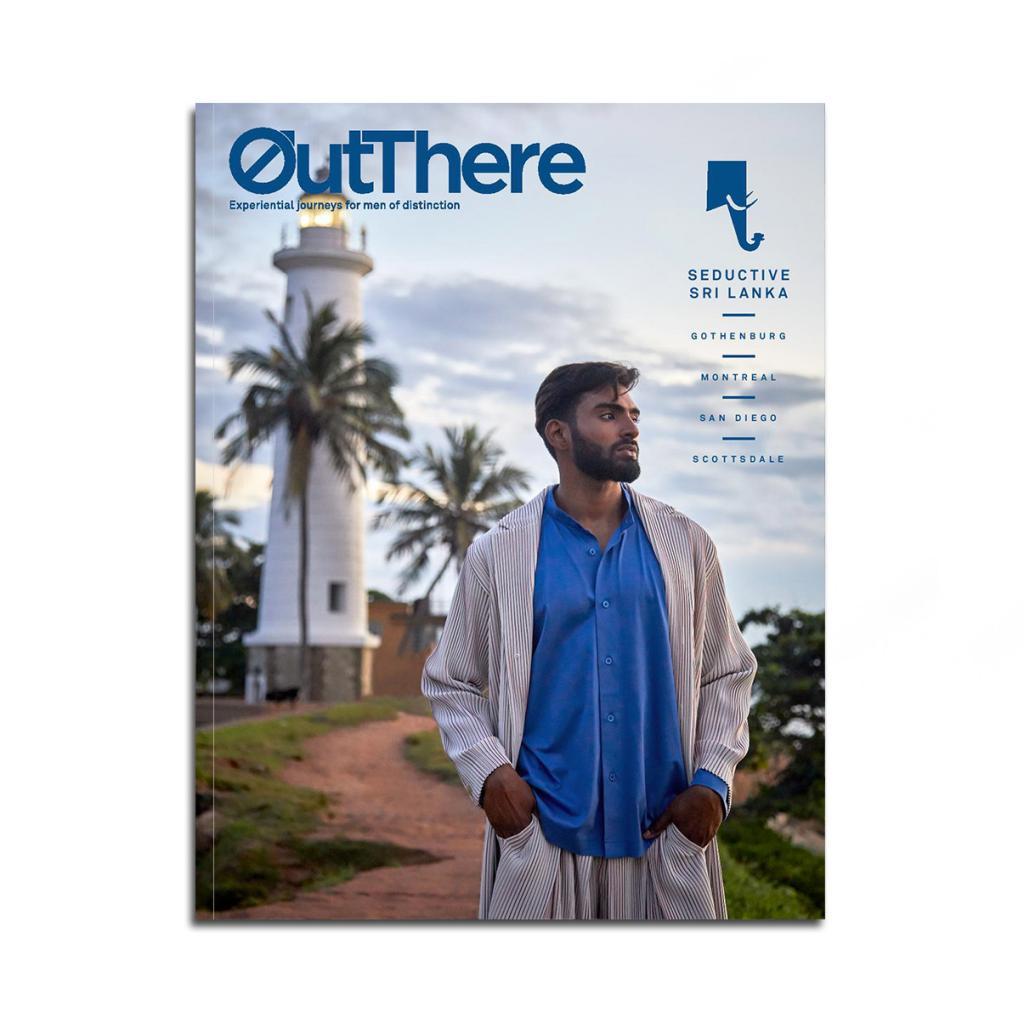 The first couple of hours are smooth but mono­tonous on the newly built motorway. The endless palm trees give way to fertile plantations, interrupted at regular intervals by billboards and advertising-clad buildings. I become obsessed with these because they're mostly hand-painted, trying to take pictures from the moving car. Perhaps it's cheaper or maybe it's the convention to get a local artist to make a billboard rather than roll out a print. The results are often camp and Pop arty – a woman beaming with satisfaction about her washing powder, a Warholesque image of a can of car oil or a family smiling joyfully as they drink Thums Up, a brand of cola.
The bright utopian images, reminiscent of 1950s advertising in Britain and America, continue beyond the motorway, covering every surface – even vehicles. They're a sign of the country's push towards the future, colonisation of a different kind, by multi-national corporations this time. This last bastion of the unexploited Indian subcontinent is ripe for capitalism. It's why I decided to come now, as I fear it will be a very different Sri Lanka in a few years' time.
As we start the climb uphill, the motorway is replaced by potholed roads. Halfway into our bumpy journey, we stop the car to remind our legs what walking is. We find ourselves in a dusty settlement not found in any guide book or even on our map. Ours are the only Western faces.
Kadim takes us to a café – chicken or veggie curry are all that's on offer. A quick walk around takes us through a maze of ramshackle buildings, with not a tourist shop in sight. An alley leads to shops packed with all things plastic, another reveals a row of stores selling fabrics. I need a sarong to cover myself when we get to the holy sites, so I stop at a shop called New York, New York and, for a few minutes, it is just like the Big Apple, as the entire town, it seems, turns up to watch us shop. My gentle-giant six-foot-five fiancé is creating quite a stir. We're given tips on which designs to buy and I leave, the proud owner of eight beautiful sarongs.
Arriving in Dambulla, it becomes clear that I'm starting to find the paradise I sought. High on a hill in the middle of a teak plantation are five bungalows made of teak, stone and glass. The gentle rain and heat give the place a mysterious, almost spiritual haze and the sounds of the jungle are our lullaby.