Zack Cahill meets up with experience leader Shanjei Malraj Perumal in Galle, Sri Lanka, to talk about life in the teardrop-shaped country.
I consider myself first and foremost a traveller. And when I travel, I like to indulge. The best way to learn about any place is to meet the people and eat the food, so that's what I provide on my tours. I'm Sri Lankan, so when you meet me in Sri Lanka, you get an authentic experience. I cover all aspects of our history and culture, but I focus on what's important to the individual traveller, not some tick-list of approved sights and experiences. Just what's going to be meaningful to you. I've been guiding tours for five and a half years and the world is starting to recognise me for what I do.
Travel has been compartmentalised, with different places serving different needs. People party in Ibiza and go on stag-dos to Prague. Sri Lanka stands out for many things – among them, its amazing biodiversity. People who come here from other countries find it captivating and return time and again. They feel the island has a sort of holy aura. It's a small island, but you can spend two weeks here and experience every different climate. There's a lot that is still unexploited and even I often take people somewhere and see things I've never seen before. I'm not going to tell you my favourite hidden gems, because I don't want everyone to know. You'll have to come and see them with me.
Tourism is mostly focused on the centre of the island, the west and the south. The east and north haven't been properly explored yet – they're in their tourism infancy. But sometimes when tourism gets in, the magic is lost. Do I want these areas to be exploited? No. I want them to remain hidden treasures. These experiences are for travellers, not tourists. The visitor taking a photo of a place? Okay. The person taking a selfie? I'm less keen.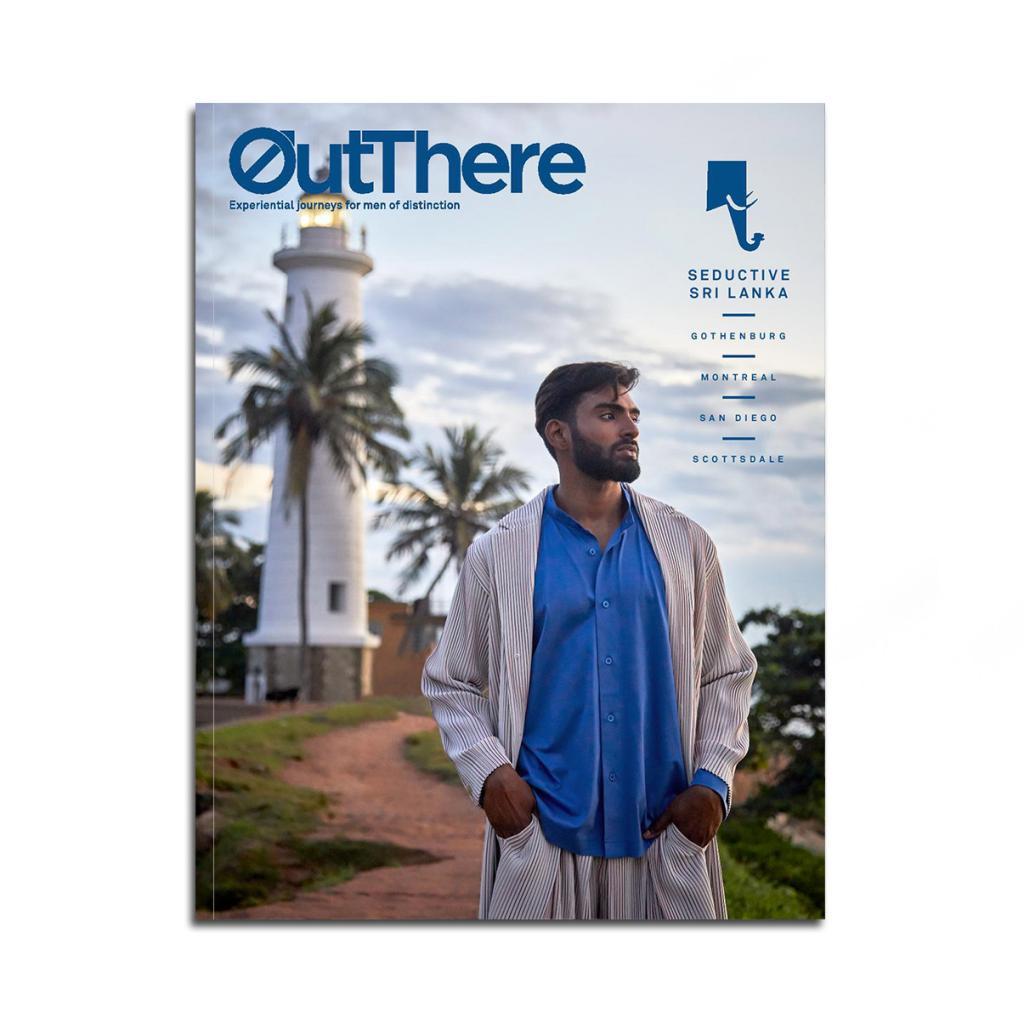 Right now, in terms of tourism, we are champions, but how do we stay in pole-position for the next 20 years? For me, the number-one priority is safeguarding our biodiversity. That's not just something a country has, it's inter­woven into its culture and its practices. That's why we are a popular destination. But the very people championing our diversity are the ones destroying it. I don't need 300-room hotel chains coming in and wrecking everything that's beautiful and unique.
We have case studies we can look at for this – Bali, Singapore, Thailand. And if we don't make the same mistakes as them, maybe we will outlast them. If there's a country I think has got it right, it's Bhutan. They look after their biodiversity and are selective about the businesses they welcome.
My favourite part of the job is meeting travellers like me every day. Sure, they learn about Sri Lanka, but I also learn about them. I love meeting people from different countries and creating unique experiences for them.
My style as a tour guide is 'I'm not a tour guide'. Tour guides have been taught not to say anything bad about the country. That's not me. A tour guide says, "here is such and such a thing. Let's look at it". Not me. I don't do tours, I do experiences. If someone isn't interested in the history, but they are interested in drinking, then that's what we'll do.
I create unique experiences and when I show you something, you learn the how and why, down to the details. Eating the food and saying "oh, spicy" is one thing, but it's a shallow experience. Why is it spicy? We eat with our fingers in Sri Lanka. Why? Why is our food different? That's what you'll learn with me. And much as I love this place, I won't hold back about its faults. It's important to be honest. Hopefully, we can all learn from each other.
In my free time, I read a lot. Travel and work are not separate things for me. I'm working my passion. I don't even call it work. This is how I exist. Work is when you wake up and have to be in at nine o'clock and feel terrible. I don't feel like that. I know I'll meet new people and make new relationships and friendships. I'm living my dream.
As told to Zack Cahill, photography by Maritn Perry
At OutThere, we believe in boundless travel. But we understand that some destinations can pose challenges to travellers that complicate visiting them. We advise all visitors to inform themselves about local legislation and customs, and to work with a trusted travel provider in order to ensure a safe and pleasant holiday.