Rejecting the hype and commercialism of 21st-century living, Uwern Jong gets away from it all in Rishikesh and finds in nature the solace and healing he sought.
Truth be told, I am not a very spiritual person. Sure, I'll partake in a yoga class, but for me it's more about the stretching than the breathy chanting and meditation. The unnecessarily loud exhalations actually give me the giggles. And dare you ask me to give up materialism and meat? You've got another thing coming.
So, you can imagine my incredulity as I find myself sitting cross-legged among throngs of devotees at Parmarth Niketan, Rishikesh's most popular ashram, preparing for the Ganga Aarti, an allegedly restorative dusk-time ritual in prayer to Mother Ganga, goddess of India's most sacred waters, the Ganges.
I'm prepared to let myself be persuaded, though, because there has got to be something about this phenomenon that unites people of all creeds and backgrounds from all over the world to come here, to believe, to seek this so-called inner peace. And where better to do it than in the spiritual capital of India – Rishikesh, a small town close to the source of the venerated river in the Garhwal hills of Uttarakhand, from where it's said all the transcendent powers of the mystic river emanate.
To be fair, Rishikesh has had some great marketing. The Beatles, among countless other celebrities, anointed it when they visited at the height of their fame. John, Paul, George and Ringo were the influencers of their time, hosted at the infamous Chaurasi Kutia ashram by one cunning Maharishi Mahesh Yogi, the so-called Giggling Guru, who had achieved international cult status one year on from the Summer of Love. He giggled himself all the way to the bank, it seems, and paved the way for these super-ashrams, such as Parmarth – which I can only describe as a Disneyland of divinity and devotion – to grow.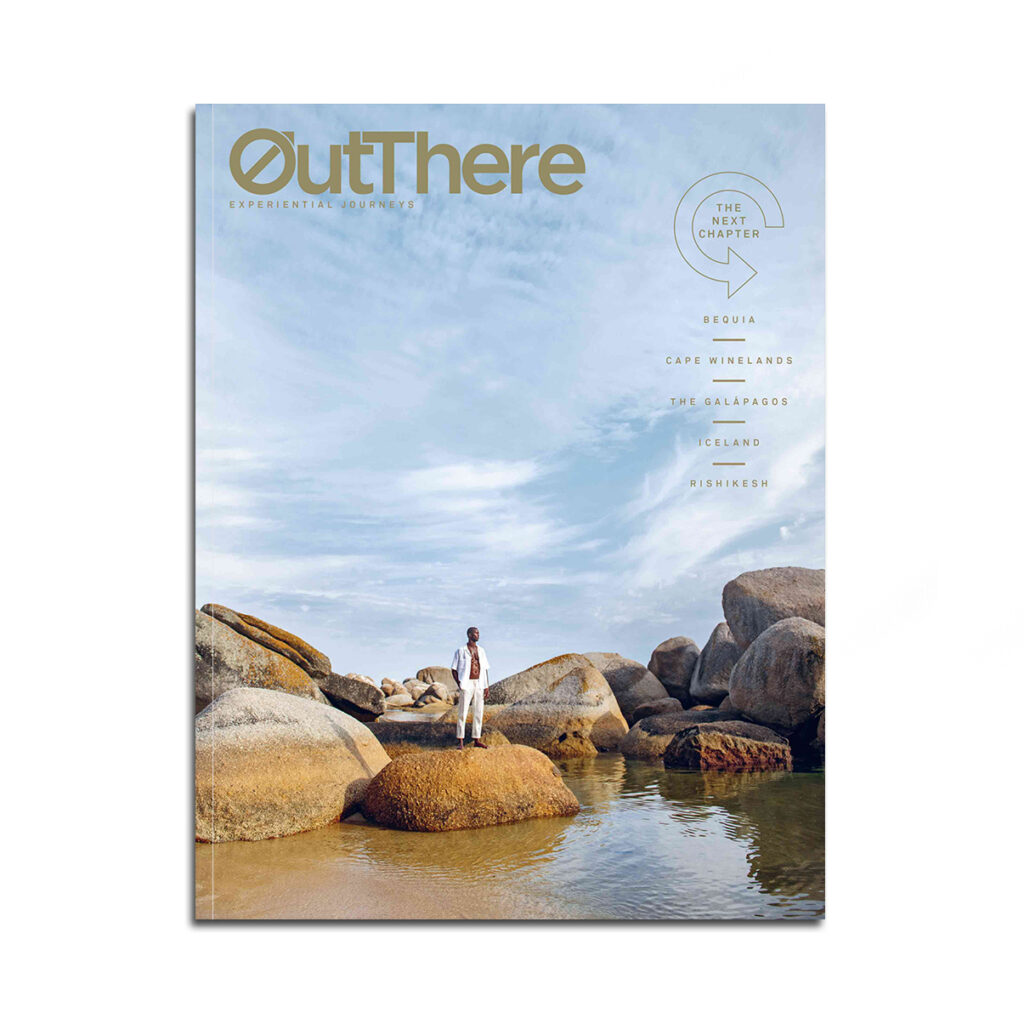 As the ceremony starts, Pujya Swami Chidanand Saraswatiji, the sagely guru-in-chief here (aka the Indian Walt Disney), presides with flowing robes and equally flowing follicles. He is flanked by two women and an army of uniformed choristers who chant and sing with him over the loudspeaker that quickly crescendos to drown out what other ashrams are doing with equal gusto upriver. A film crew choreographs their moves around him, beaming tonight's live telecast on Pujya Swamiji's Facebook page.
Sitting closest to him is a circle of young, blonde, tanned Californians and their pasty European gap-year counterparts. They look like they haven't slept very well for the past few nights – you don't get much bang for your buck on a residential retreat at an ashram. But that's immaterial. They are here in search of something that their money can't buy. They sway along with their eyes closed, lost deep in Pujya Swamiji's chanting, mouthing along to the Sanskrit words they downloaded to their iPhones earlier that morning. Despite the back-to-basic digs, there is free and fast WiFi here – convenient in the sharing and spreading of the Parmarth gospel.
I remind myself to keep my mind open, so I focus instead on the Ganges, now a deep emerald green as it is golden hour. I watch the locals light their diyas (oil lamps) and my eyes lock beyond them on an imposing ivory-white statue of Lord Shiva, plinthed over the water. I admire his rippling muscles (the artist who installed him clearly had an appreciation for male beauty), then I move my gaze to his face and find a moment of peace in his features as a bedazzling fiery-red sunset illuminates the sky and bathes him in a halo of otherworldly light. For a moment, I'm entranced.
But one of the women by Pujya Swamiji's side, Sadhvi Bhagawati Saraswati, breaks the spell by talking in English – American, actually, heavily accented Californian Valleyspeak – about her native Angeleno upbringing like that of an Echo Park, kale-juicing yogi. She plugs her upcoming group satsang session and promotes a yoga festival at the ashram. The crowd surges to the water to wave their oil lamps and the prayer reaches its climax.
"I move my gaze to his face and find a moment of peace in his features as a bedazzling fiery-red sunset illuminates the sky and bathes him in a halo of otherworldly light."
While I can't get my head around the spiritual dogma in Rishikesh, I'm enchanted by all that surrounds it. Not the 'Sgt Pepper's saag paneer' on the menus of its countless Beatles-tribute cafés or the perpetual sitar soundtrack of Ravi Shankar. I can do without the capitalism that lines the river and valley here, but I'll be the first to admit that its raw beauty is breathtaking – the Siwalik mountain terrain (its real name hidden in the shadows of the more marketable 'Indian Himalayas'), the crisp clean air, the lush woodlands that cast their reflection on the pristine glacial meltwater Ganges, which thunders through town like smaragdine silk. It's easy to understand why people are enchanted by this place. Overlay it all with the Hindu legend of Gangaji, the goddess whose waters absolve the soul of all its sins and of the religious construct of the cycle of life and death, and it seems reasonable that Rishikesh is considered to be one of India's most spiritual centres.
Even the human geology here is awe-striking, yet for me it's all set up to showcase the astounding nature. The stacked architecture of the valley walls provide uninterrupted vantage points. The striking Kailash Niketan, the city's lauded temple, and its 13-storey 'pagoda' with each floor a shrine to a different deity, seems designed to make the most of the river views and the sunset, while providing something for everyone; a kind of ninth-century observation deck. Behind them, a complex labyrinth of shops and stalls forms a small medina-like conurbation, with veneers of hand-drawn signs and the gentlest touts I've ever encountered jostling for your attention. And their common selling point? The view and a 'magical' rudraksha-seed trinket or two, of course. Even the Lakshman Jhula, Rishikesh's landmark suspension bridge, seems there just to provide the opportunity to step out over the river and drink in the magnificent surroundings.