Tokyo's dynamism and future-forward perspectives have long been what makes it so attractive to luxury travellers, especially to those from the LGBTQ+ community. We revisit the cosmopolitan capital of Japan and highlight just some of its top attractions, all of which are ready to welcome us back with a gracious bow and wide, open arms.
Many say that the Japanese capital is a once-in-a-lifetime destination. Tokyo is undoubtedly special – a profoundly enchanting city with an utterly alluring soul. Visit it again and again and you'll experience something different each time. If it's your first trip, you'll discover an experiential, cosmopolitan city that does not stand still. Return for your second, or third visit, and you'll come to realise just how true that is… most evident in the acceleration of its LGBTQ+ rights.
It sometimes comes as a surprise, but it has been almost 30 years since Tokyo had its first LGBTQ+ Pride event (Tokyo Rainbow Pride is still held in April every year) and the community here has come a long way since then. From November 2022, the Tokyo Partnership Oath System has been offered and the Tokyo Metropolitan Government "started issuing partnership certificates for sexual minority couples in order to deepen understanding of gender diversity and create an environment where they can live comfortably."

And for LGBTQ+ travellers, there is far more to Tokyo than the gaybourhood of Shinjuku Ni-Chome; from exciting attractions to heritage sites; from gastronomical delights to upscale shopping; and then of course there are the well-heeled, LGBTQ+ welcoming hotels that are experts in delivering quintessential Japanese luxury hospitality.
Tokyo has many delights to suit sophisticated OutThere travellers whatever your interest. It boasts a world of timeless temptations, no matter what time of year you visit.
STAY: Conrad Tokyo, Shiodome
Located just minutes from Ginza's world-famous luxury shopping, cultural and entertainment attractions, Conrad Tokyo offers breathtaking views over Tokyo Bay and the historic Hamarikyu Gardens. It reflects the city's sophisticated, contemporary take on living side-by-side with ancient traditions. 291 generously sized rooms and suites fuse elegant, comfortable and modern interiors with a distinctive Japanese touch, while the hotel's award-winning restaurants and extravagant bar offer a host of exciting dining options executed with creative flair. Add Tokyo's finest spa and a dramatic 25-metre indoor swimming pool, and it is clear why the hotel is the contemporary sanctuary for all travellers. Conrad Tokyo is also part of the Hilton global family and is committed to fulfilling the brand's promise of ensuring that LGBTQ+ guests feel cared for, valued and respected.
Andaz Tokyo, Toranomon Hills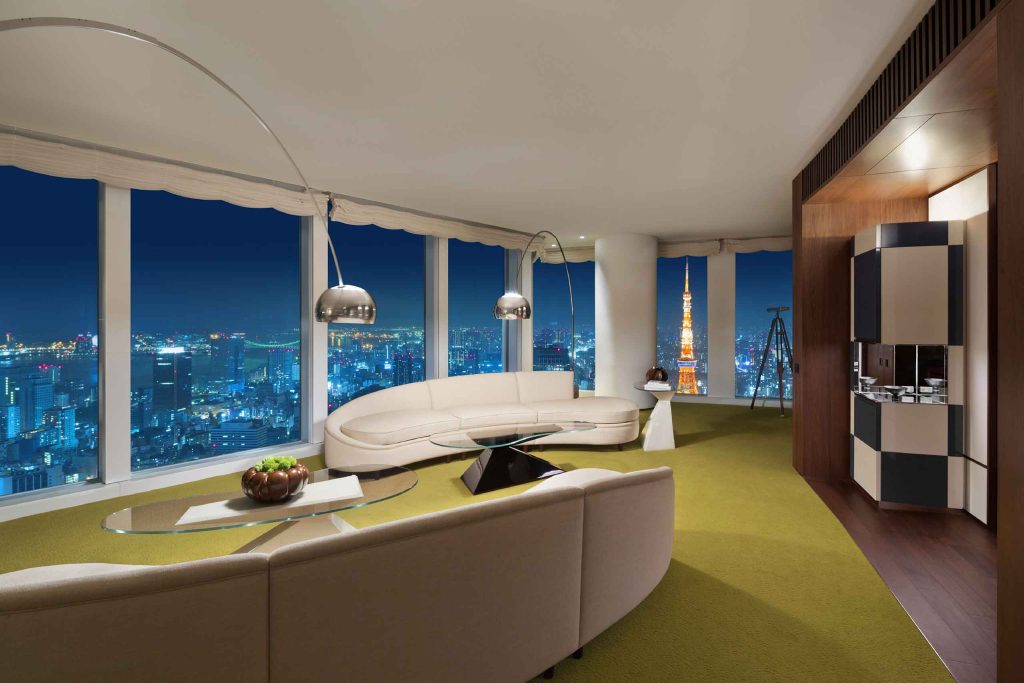 Andaz Tokyo Toranomon Hills pioneers the concept of personal luxury, inviting guests to experience a new style of hotel indulgence in the nation's vibrant capital. Centrally located at historic Toranomon in the heart of Tokyo – just 15-20 minutes from the LGBTQ+ playground of Shinjuku Ni-Chome – guests are immersed in the indigenous culture of Japan through locally-inspired décor and personalised, unscripted service. Andaz is part of the global hospitality brand Hyatt, which is a gold member of the International LGBTQ+ Travel Association (IGLTA). At any Andaz in the world, there is a sense of purpose to care for guests, so that they can be at their best most authentic selves. The Andaz Tokyo is united in that commitment to fostering a world of understanding and inclusion, one that goes far beyond words, and is supported by real, meaningful action.
---
For further information on Tokyo, visit TOKYO Timeless Temptations
---
EXPERIENCE: The National Art Center Tokyo (NACT), Roppongi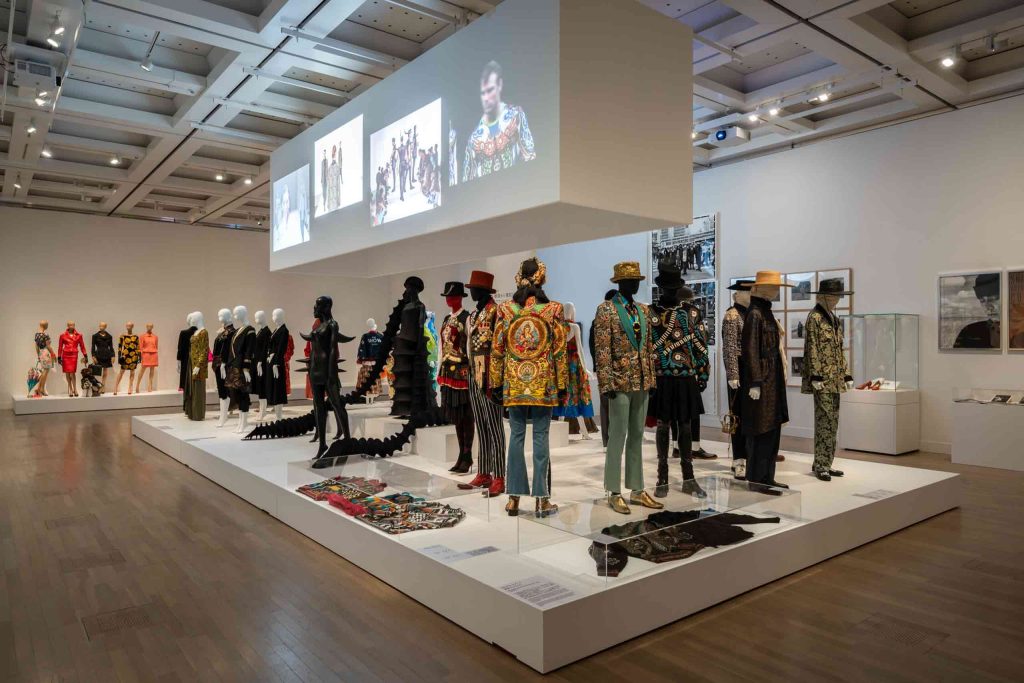 'The National Art Center Tokyo (NACT)' in upscale Roppongi was founded in 2007 with the mission of contributing to a new culture that advances mutual understanding and inclusion through the power of art. Since then, the centre has hosted a broad spectrum of art shows in its gigantic 14k sqm / 150k sq ft space, one of Japan's largest art exhibition arenas. The NACT also collects, provides, and makes publicly accessible diverse art resources and runs various educational and public programs. Visitors will be thrilled by a series of expertly curated, world-class shows. Between September and December 2023, the NACT showcases an exhibition on queer fashion design legend Yves Saint Laurent, but all year round there are pop-up exhibitions by Japanese artists and art associations that provide an insight into Japanese art and culture.
EXPERIENCE: teamLab Planets Tokyo, Toyosu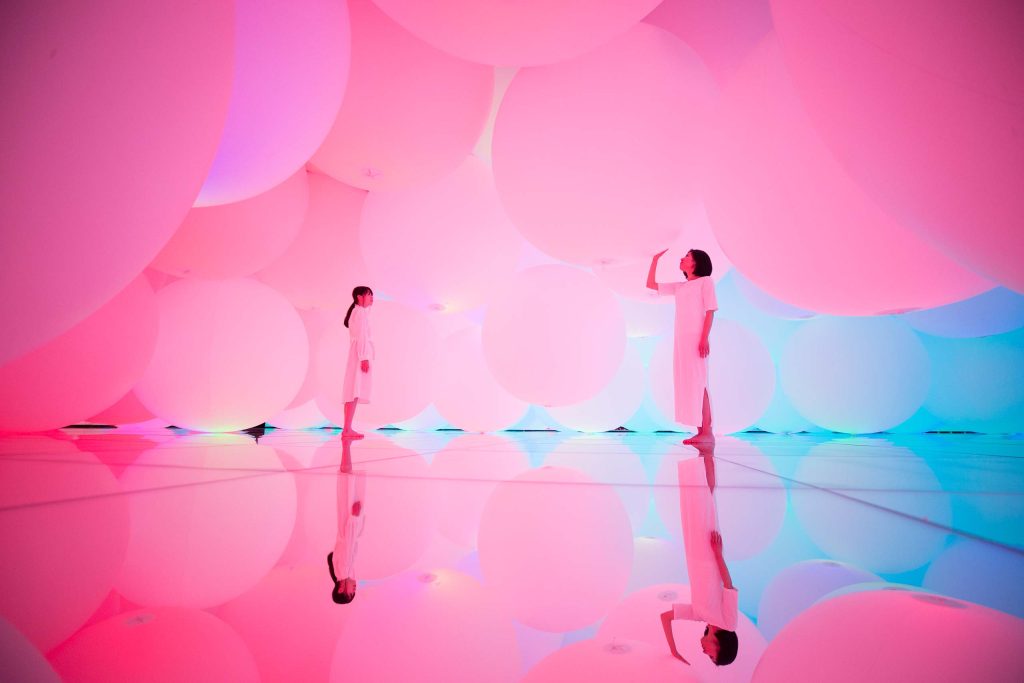 The prolific teamLab collective of artists, programmers, engineers, animators, mathematicians and architects showcases its talents at exhibitions and a number of permanent and long-run venues across Japan and abroad. In Tokyo, the Toyosu district attraction is a tour de force of experiential art, delivered in teamLab's signature way that draws upon people's naturally inquisitive, creative nature in four large-scale artwork spaces and two digital gardens. Moreover, it's a delight for Instagram!
The group's founder Toshiyuki Inoko created the concept to blur the boundaries between body and artwork by immersing visitors in massive "Body Immersive" works of art, changing the perception of the boundaries between ourselves and the outside world.
EXPERIENCE: Sakurai Japanese Tea Experience, Minami Aoyama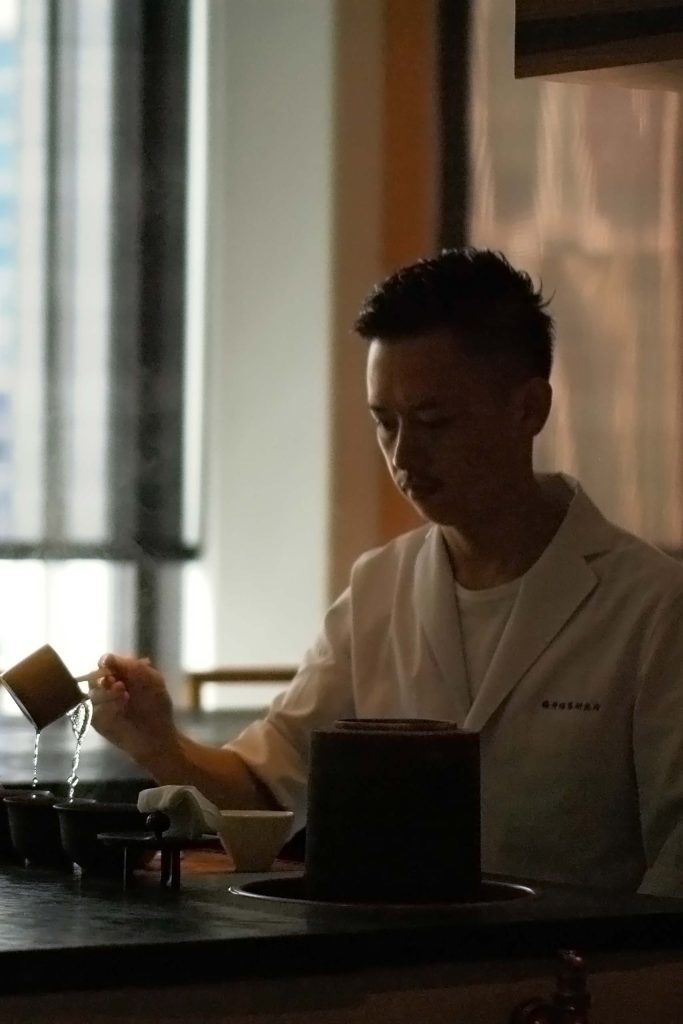 "What's the tea?" may be a famous LGBTQ+ community saying when we are looking to sit down with friends and catch up on life and share some gossip. In Tokyo, sitting down for tea is a ceremonious occasion, but a social one too.
At Sakurai, tea is an art form. They sell Japanese tea carefully selected from various places in Japan, roasted in the store, and seasonal blended tea that combines domestic natural ingredients. At Sakurai's contemporary teahouse – a new take on a Japanese heritage concept – Gyokuro and freshly roasted tea are served. You can enjoy tea courses and tea sake with Japanese sweets. Fancy something stronger? They can mix up some Japanese whiskey drinks too!
EXPERIENCE: Hotel Gajoen 'rise and shine' yoga, Shimomeguro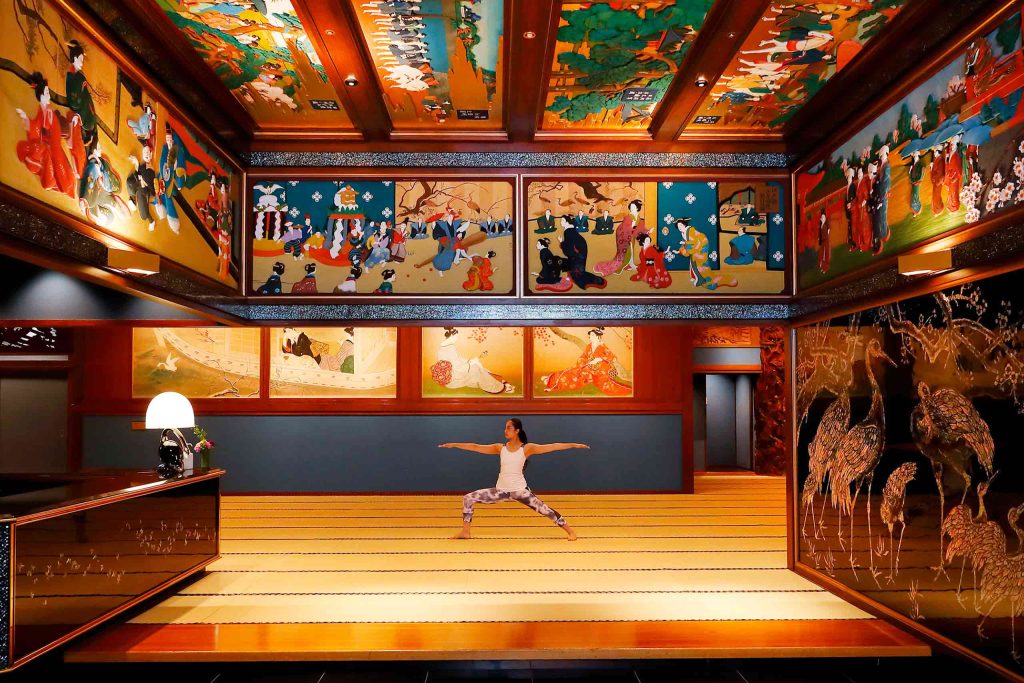 Want to dust off the cobwebs after a night out on the town in Shinjuku Ni-Chome? Morning yoga is held every Wednesday and Friday at 7.30am in the Japanese-style banquet hall of this stunning hotel (that queer locals are affectionally calling "Gay-joen"). Surrounded by gorgeous works of art, it's like starting the day in a Japanese art museum, with close to a century of history. The hotel is famous for its expansive art collection and when you're doing your 'downward dog', you'll be bowing down in the presence of some 200 paintings, silk screens and carvings. It's a brilliant way to begin the day, full of mental relaxation and a chance to sharpen your sensibilities (not to mention breakfast included at the hotel's new American grill, Kanade Terrace) to get you ready for another brilliant day of exploring the city.

www.hotelgajoen-tokyo.com

DINE: Tokyo Shiba Tofu-ya Ukai, Shibakoen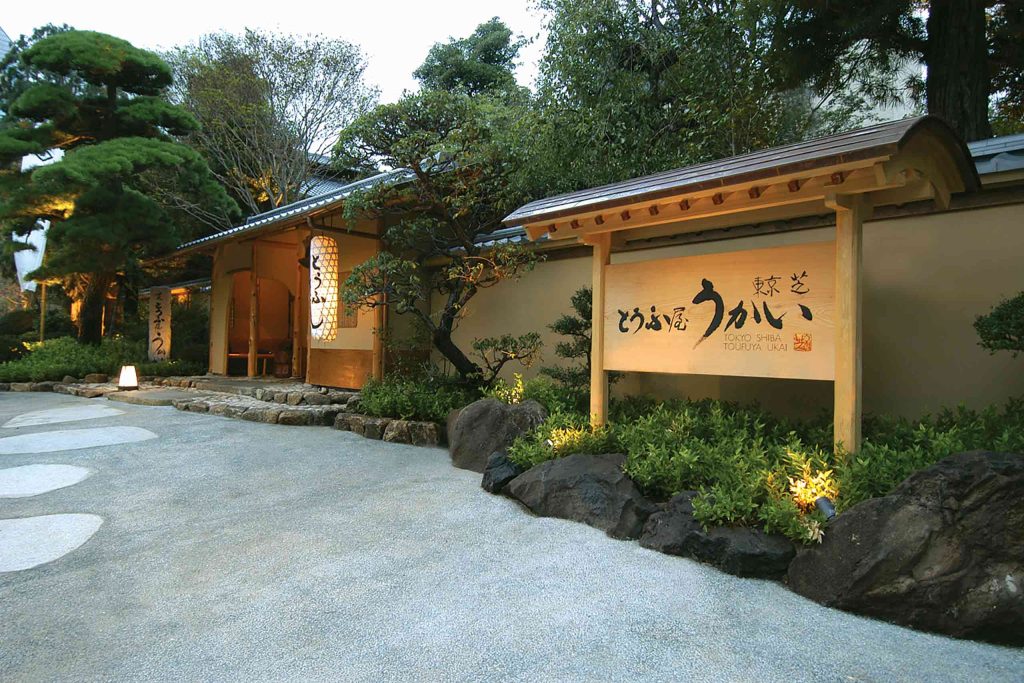 Experience a classic example of the city's enticing mesh of old and new. The restaurant is hidden near the base of the iconic red and white Tokyo Tower in the Shiba district, its traditional architecture set in exquisite gardens complete with a tiny stream, bridge, and perfectly manicured trees. Here they serve delicious Edo-era food in an evocative setting and as the name suggests, many popular tofu dishes and delicacies (which is great for those on a plant-based diet) among other gastronomic delights. The expert chefs here deliver delicious creations, 'Kaiseki' style (a multi-course, tasting menu), using fresh, locally sourced, seasonal ingredients

www.ukai.co.jp

---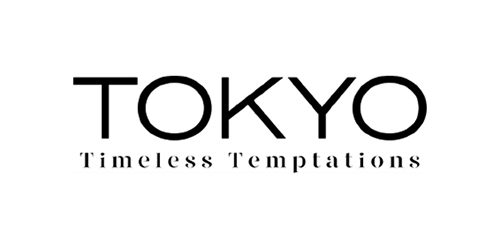 ---