Uwern Jong imbibes the welcoming spirit of Bardstown, Kentucky – the infamous Bourbon Capital of the World® – and finds that what is easily perceived as 'small-town America' isn't all that small (or small-minded) at all.
"There are two barrels of bourbon to every resident in Kentucky, but perhaps only a measure if you count the visitors," laughs Chet Johnson, as he takes us on a 'VIP Experience' of the expansive Star Hill Farm – the distillery that produces the world-famous Maker's Mark – in Loretta, Kentucky.
Chet is referring to the burgeoning number of born-again bourbon enthusiasts, 'taters' as they're coined, who come to the 'Bourbon Capital of the World®' – yes, they have trademarked it – and its surrounding countryside, to take in the provenance of and passion for bourbon. Bourbon is to Bardstown, Kentucky what scotch is to Speyside, Scotland. But of course, you can count on Americans to do it all bigger and more experientially.
Making a mark
It is without a doubt that bourbon is big business, but there's also something special about the way it's infused with the social fabric. Chet, like so many Kentuckians I meet on this journey, talks about bourbon as if it's a member of the family. Bourbon is not just a commodity here, it is the lifeblood.
Perhaps there's something in the water? I learn that I'm not far off the mark. Chet drives us past a beautiful wooden house on a lake. It's a luxury hospitality space where the distillery's VIP specialists entertain their private barrel-selection guests, those wanting to buy and own single (or multiple) barrel(s) for their collections or resale. But it's the lake that Chet's most zealous about. I discover that every bottle of Maker's Mark, since 1953, has been made with the spring water from this lake. And while 1953 doesn't sound that long ago, that's only really the lifespan of the brand. In actual fact, Bourbon has been distilled here in Marion County since 1805. Many structures on the Maker's Mark campus date back to the 19th century and are protected by the National Register of Historic Places.
But while its 200-year history is fascinating (as is the architecture and natural landscape around the distillery) I'm far more interested in where Bardstown, the bourbon – and its 11 distilleries – are going in the future and the part that people of all backgrounds have to play in it.
The direction of travel quickly becomes quite apparent. The house on the lake – the most premium spot on campus – is changing purpose soon. It will become a new centre of innovation for Maker's Mark, something that the distillery already puts significant emphasis on. While they're primarily focused on how the bourbon tastes and how to create more value in Maker's Mark's production, they're also looking into other areas as well, particularly sustainability. Maker's Mark is now the largest distillery in the world – and the first in bourbon country – to join the B Corp™ global community that's all about positive impact and sustainable practice.
It's because of them we're rolling around in an electric buggy, and being shown the estate's free-range Wagyu cow farmstead and white oak repository. And until recently, despite the perception of whiskey being a man's world, the innovation team was headed up by a woman, Jane Bowie – one of just a handful of female blenders – who has since progressed to set up her own, independent distillery.
"There is a positively growing space for those who aren't male, or white, to play a vital role in Kentucky bourbon," says Chet as we wrap up the tour.
"African American culture and bourbon are inexorably intertwined, but like so many things have become polarised in America's tempestuous history"
He comes at this from a position of authority, because Chet is African American. He tells me about his involvement with KOBBE (Kentucky's Original Black Bourbon Enthusiasts) whose founder Jamar Mack has created a unique space, a bourbon social club and non-profit organisation devoted to uplifting, fundraising and growth for the African American community across the state. The club is making waves, now with chapters in seven other states and counting, all with a collective social conscience and passion for bourbon.
He's also involved with 'Bourbon and Bsides': an integrated and inclusive art, hip-hop and fashion project, which hosts regular events, primarily in the capital of Louisville. It helps to bring together Kentucky-based cultural practitioners of African American origin with the 'lifeblood' of the state, to ensure an enduring conversation between the two.
African American culture and bourbon are inexorably intertwined, but like so many things, have become polarised in America's tempestuous history. Kentucky is no Wakanda, true; but over the years, it has become much more progressive, despite underlying conservative values. In 2010, Bardstown elected its first African American Mayor, Bill Sheckles, and it was during his tenure that the idea for the city to trademark 'Bourbon Capital of the World®' was developed and realised. That's quite an inclusive notch in the belt for 'small-town' Kentucky.
It was Bill who also came up with the idea for the Bardstown Nelson County African American Heritage Museum. It's set in an old ex-slave and free Black Baptist church, reclaimed and renovated recently to have a space to house information and emphasise the significant contributions that African Americans had in the building of the city. It showcases artefacts that acknowledge the Black history of Bardstown, including items found hidden in a room under the church floor, thought to have been once a stop on the Underground Railroad.
Chet takes us to a final stop on the Star Hill Farm VIP tour: a quaint, glass conservatory that is a tribute to Margie Samuels, the wife of Maker's Mark founder Bill Samuels. Today she is credited as the brand's co-founder and her influence was indelible, although lesser known at the time. Much of her work was originally attributed to the Mad Men of New York's infamous Madison Avenue advertising agencies, but it was Margie who came up with the name, the label (including the brand's recognisable typeface), the iconic bottle shape and the signature seal that comes from dipping each bottleneck in red wax.
Beyond that, Margie was quite the innovative blender. Not of the whiskey, directly, but in terms of blending distilling with tourism. She insisted that for every dollar that was spent on bourbon-making, the same would be put into restoring the old buildings and maintaining the distillery grounds, part of her philosophy to "bring good taste to something that tastes good."
It was her idea to open up the distillery to the public and create a visitor attraction… and it is unquestionably her actions that led to the Kentucky Bourbon Trail being what it is today. It saddens me to think that she didn't get as much recognition for her work during her time. In fact, it wasn't until 2014, thirty years after her death and sixty years after she helped to envision the brand, that Margie was inducted into the Kentucky Bourbon Hall of Fame.
The future of the Bourbon Trail
Today, the contribution of the women of Bardstown is more widely recognised. Jane Bowie, who rose through the ranks at Star Hill Farm over 14 years to become its head whiskey blender, is a point in case. But there are other amazing women who are today revolutionising the Bardstown bourbon scene.
Peggy Noe Stevens, the world's first female Master Bourbon Taster is someone who has devoted her life to hospitality, branding and the category development of premium spirits… so much so that she too was inducted into the Bourbon Hall of Fame in 2019.
Her name pops up pretty much everywhere on my journey. It's evident that she has made a mark on the bourbon-making landscape over her 30 years in the industry. Many credit her for fulfilling Margie Samuel's legacy by conceptualising and developing the Kentucky Bourbon Trail into what it is today. She is a ceiling-breaker and trailblazer for women in the industry and continues to democratise bourbon through her organisation the Bourbon Women's Association.
When I meet Peggy, I ask what inspires her.
"Innovation!" she exclaims. "It always has and continues to inspire me. It allows us all to be creative and think about what we can do to share our creativity with drinkers and travellers. Pioneering ideas were and are the foundation of Kentucky's bourbon heritage."
I agree wholeheartedly with Peggy; my visit to one of Bardstown's newer distilleries, the Bardstown Bourbon Company, is a point in case. Their motto "never stand still" – a clever play on distilling words – proves that innovation is their ethos. Yet, they operate one of the most sophisticated distilleries in the country, that focuses on transparency… in actuality too, as their contemporary buildings and rickhouses are made predominantly of glass.
The straight-talking extends to their restaurant 'Kitchen and Bar' – a magnificent venue that takes the original historical context of making bourbon and what's hot in local cuisine and contemporarises it to create a new context for tasting, drinking and in this case, eating bourbon. Everything is cooked with love here, and love in Bardstown is bourbon (and butter)!
Rumour has it that they're soon to build a small landing strip to allow for private-jet tastings. The owners are also launching a set of bourbon NFTs. There's no denying that this contemporary distillery is the poster child for modern bourbon culture.
"What is important to remember about bourbon is that the experience goes beyond a specific gender or demographic. It's about getting people to fall in love, perhaps for the second time, with bourbon"
At Bardstown Bourbon Company, I'm thrust into a chemistry lab-esque, classroom-style tasting. It's a parallel universe to the Maker's Mark experience, where you're drinking in a heritage context. That clearly wouldn't work here as they have been operating for less than a decade. But I find myself transfixed on what our young guide (who is equally as passionate as Chet) is telling us. She's dishing out some fascinating information, taking a deep dive into the grains, yeast strains, distillate variety and barrel construction, all with great panache.
When I tell Peggy about my experience, she declares "what you think is information, becomes sensorial, right? That is what I love about our bourbon industry here in Kentucky. We can teach, even entertain anyone, from someone who has never drunk bourbon, to the ultimate connoisseur. Engaging with bourbon can range from a 101 education to advanced learnings to bringing in food pairings and barrel picks. We have become experts in dialling up or down our experiential elements so that everyone enjoys the bourbon experience."
From spending time with Peggy, I find her to be very much a champion of the sociality of bourbon.
"It is not something you just enjoy on your own. Bourbon is a lifestyle in Kentucky, it can be a connector, a universal welcome and a shared moment among friends and family. Bourbon is a conversation starter for Kentuckians," she says.
I find that the Bardstown Bourbon Company echoes her sentiment. Its private, Rickhouse Tasting Room is something straight out of a contemporary luxury hotel, the ideal venue for VIPs or groups of friends to enjoy an upgraded tasting experience or do a private barrel selection together, or even take part in a bourbon cocktail masterclass. Its ornate Vintage Library is another gathering space that showcases an enviable collection of bottles and historical expressions dating back to 1892.
Throughout the distillery, they've built a hospitality concept that feels welcoming to all. I am at ease here. While I am a whiskey drinker, I am not an expert by any means. Sometimes tastings can be intimidating if other visitors are, or at least claim to be, aficionados. It's like going to the gym and working out with bodybuilders. But the 'Napa-fication' of Bardstown, a charge led by the Bardstown Bourbon Company, at least for me, democratises bourbon so everyone can enjoy it. And I'm all for it.
"What is important to remember about bourbon is that the experience goes beyond a specific gender or demographic," says Peggy. "It's about getting people to fall in love, perhaps for the second time, with bourbon; period. I'm highly aware of the importance of diversity and inclusion in the industry and we continue to raise our glass to it and ensure that the conversation includes all, but really what it comes down to is the psychographics of a bourbon drinker and less about the demographics. The distillers of Bardstown want to embrace everyone and help them at whatever stage they are in their bourbon journey. Bourbon is like art, it is left to interpretation and in the way buyers of art have different tastes and styles, so do bourbon drinkers. The appeal should be about personal taste rather than trying to figure out in general what a female drinker, for example, wants."
My own private heaven
As an OutThere traveller, I have always looked hard for the kind of personalisation that Peggy is talking about. Beyond fostering belonging in luxury travel, the most inclusive brands – whether a distillery, destination, or hotel – truly understand what personalisation is and can tailor their experience to suit each individual.
But while I understand that things are changing – and all I have experienced as a traveller in this part of Kentucky so far has been nothing but warmth – I still think that many people may feel that bourbon, or the destination in fact, isn't for them… particularly people who have been left out of the narrative for so long. Personally, as a brown-spirits-drinking member of the LGBTQ+ community, I argue that bourbon hasn't always positioned itself as 'for me' in the way that the white-spirits and wine industry have worked hard to target and embrace my community.
At the world's largest, independent, family-owned bourbon distillery – Heaven Hill – Jeff Crowe, the Director of Kentucky Experiences, addresses my concerns as we walk through their highly interactive and educational exhibition space. Scores of revellers are enjoying Heaven Hill's famous 'You do Bourbon' experience, which takes visitors from grain to glass.
I'm admittedly in awe of the scale of everything; not to mention the friendliness of the people who work here. Despite its size, it's clear that every member of the team feels that they're part of the family. So much so, that at each turn, someone is ready to pop a bourbon ball in my mouth, or is offering to crack open a bottle of locally made Ale-8 soda for me.
"Historically, bourbon has been portrayed as a 'manly' drink through hyper-masculine characters in movies and on television. Many people grew up with bourbon as the drink that their grandfather sipped on, but today, with the explosion of the bourbon industry in the last two decades, it is seen as a drink that everyone can enjoy in a variety of different ways. I think the antiquated image of bourbon is long gone and the inclusivity of the bourbon world has greatly expanded to include people of all backgrounds," says Jeff.
"Likewise, I feel that Kentucky is so much more than the political leanings of a few specific individuals. It is a state where people of different races, genders and backgrounds are celebrated for their uniqueness, which, when combined, makes Kentucky the wonderful melting pot that it is. Our local tourism department has a saying, "Welcome to Bourbon City, where you can drink your Bourbon straight, but you don't have to be," which wholeheartedly reflects the welcoming nature of this part of the state as a whole. Whilst there will always be prejudice in this world, I think we, as human beings, should seek out tolerance and acceptance over reasons to say we are not welcome."
"Each foray into the new is cared for with an incredible amount of passion and thoughtfulness… purely because, what is decided upon today, will eventually become part of the family's legacy down the road"
We walk past a number of t-shirts with the word 'bourbon' in rainbow colours on them, merchandise in Heaven Hill's gift shop. Jeff explains it is part of their Pride line, which he tells me has been a huge hit in the store.
He adds, "I think the perception of bourbon in the LGBTQ+ community has changed dramatically in the last decade. There is a place in the bourbon world for everyone, whether it is through cocktail culture or different societies and clubs that bourbon enthusiasts can join. I personally have always felt accepted. This is likely, in part, because I work for an extremely supportive company. Heaven Hill embraced my lifestyle as an openly gay man from the moment I interviewed for my position more than nine years ago and encourages me to be my authentic self every single day."
It seems Heaven Hill is doing a lot to include the LGBTQ+ community in its story, even when Jeff admits that the steps are small and steady. Sitting down at the distillery's 'Five Brother's Bar' (the name an ode to the five Shapira brothers who helped found the company), Jeff tells me that they have long been sponsors of the Bluegrass Classic bowling league, one of the first LGBTQ+ leagues formed in the United States. Heaven Hill's whiskey brand ambassador, Bernie Lubbers, is also a vocal supporter of the community.
From a wider philanthropic standpoint, Heaven Hills engages its employees to nominate and submit local organisations to benefit from its employee-driven fundraising projects. Last year's fund went to a food-equity and access charity. Jeff is also proud to tell me about their collaborative project with five other Bourbon Trail distilleries to create an expression called 'Bardstown Collection'. It goes a long way to capture the spirit of the trail: a place where even the most competitive brands honour their provenance and are happy to play together in the spirit of growing the region. Each US$200 bottle will benefit organisations and improvements within the Bardstown community. And for the next edition, I'm told eight out of the 11 distilleries will collaborate.
Authenticity, soul, whatever you want to call it, is clearly something that is important to Heaven Hills. As an over-80-year-old, family-owned company, the Heaven Hill experience embodies resilience and adaptability without the pressure of outside stakeholders. They can be Kentucky through and through; each foray into the new is cared for with an incredible amount of passion and thoughtfulness… purely because, what is decided upon today, will eventually become part of the family's legacy down the road.
I leave Heaven Hill with a much greater appreciation of the time-honoured tradition of whiskey-making as well as the brand's own history. Their approach to bourbon storytelling is in great taste – and so is the incredibly vast portfolio of bourbon they produce (Jeff and I sat down and worked through a fair few) – but what I really take home with me is how each person that works there, regardless of their role in the company, or their background, feel that they can play a part in the brand's future.
An experiential gateway
Back in downtown Bardstown, I'm wandering the stores that line the cute North 3rd Street, hunting for souvenirs, my window shopping interrupted by constant stops to take pictures of old 'Americana' signage. It's a quaint parade of shops – a chocolate box vision of small-town America that seems so fond and familiar to me, probably because of the countless hours of American TV that I watched growing up. It's made out of little coffee shops, antique stores and homewares or clothing boutiques; each with a strong and inescapable connection to bourbon. The Bardstown Historic District is, after all, the heart of the Bourbon Trail.
In the back room of the 'Blind Boar Shanty' menswear store, I'm spoilt for choice of something to bring home as a reminder of my time here in bourbon country; they sell some chic, aptly-themed gifts. Out front, I note the fashion on sale seems far more OutThere than you'd expect for these parts, certainly more than the cowgirl paraphernalia store 'Cactus Annie' (charming as it is), next door.
My suspicions were right, the Blind Boar Shanty is part of a trilogy of local businesses owned and run by the very much OutThere couple David Erickson and Stephen Vittitow. It's heartwarming to see LGBTQ+ people at the front and centre of Bardstown's bourbon story. Once a much-loved speakeasy (that plays right into Stephen's own family heritage, owning an 'under the table' moonshine bar), David and Stephen decided to convert and change tack to sell a curated collection of men's clothing, as they watched Bardstown's rise in popularity and affluence. They also own the adjacent Blind Pig Bourbon Market and the Blind Pig B&B, a beautiful place to stay – oozing a sense of place – set in a refurbished 1790s home that is listed on the National Register of Historic Places. It is one of over 300 buildings in this small town that are protected, beautiful old landmarks of well-preserved architecture here in Bardstown, some that date back to before Victorian times. Today, they are predominantly well-cared-for private homes, some complete with white picket fences, not to mention premium pastel paintwork and perfectly manicured lawns.
A horse and carriage clip-clops past me, for the benefit of tourists, but it adds to the yesteryear romanticism. A small group of lost (and slightly inebriated) Brits ask for directions, looking for the starting point of a ghost tour that they've booked. A friendly local (and they are all so incredibly friendly) kindly direct them to the supposedly haunted Old Talbott Tavern, still a watering hole and hotel today. The Old Nelson County Courthouse and Bardstown Cathedral glow red in the bourbon-hued sunset.
It's so easy to think of this place as 'small-town America'. Sure, there have been a few moments where I encountered some 'WTF?' conservatism. But on the whole, I've found here that 'small' begs redefinition: not just because of the endless rolling hills, vast green pastures, long roads and enormous distilleries, but because Bardstown is a force to be reckoned with. It is undeniable that this place has a huge heart and even huger ambitions.
In my short time here, only really seeing three of its distilleries, I have discovered so many fascinating, immersive experiences that have educated and entertained, not to mention met some of the most genuine, friendly and welcoming of people. But I have also uncovered treasured moments of diversity and inclusivity that have warmed my heart. Bourbon is arguably Bardstown's greatest export and cultural gift, but in its halo, there is great diversity, authenticity and congeniality. And that, I have found to be most intoxicating.
Uwern stayed a short drive from downtown Bardstown at luxury, farmstead B&B, The Homestead at Dant Crossing. For more about Bardstown and the rest of the Bluegrass State visit www.kentuckytourism.com. For up-to-the-minute information about visiting Bardstown, check out the city's own website at www.visitbardstown.com. Kentucky Tourism Department has partnered with Brand USA – the destination marketing organisation for the United States – to showcase the state's bourbon tourism experience in a two-year partnership. Follow along for everything that's OutThere about Kentucky and beyond at www.VisitTheUsa.co.uk.
Photography by Uwern Jong
Get out there
Do…

… visit the Kentucky Bourbon Festival in Bardstown each September, a 'state fair' of bourbon, minus the Ferris wheel and corndogs. It's an amazing celebration of all things bourbon, food, entertainment, tastings, talks and paraphernalia. www.kybourbonfestival.com
… enjoy Bardstown's local food offerings. The Old Talbott Tavern offers southern food and hospitality with a history lesson (Jessie James's gunshots adorn the wall upstairs). The Scout and Scholar Brewing Company www.scoutandscholar.com offers craft beer and a heavenly deep-fried PB&J sandwich dessert. www.talbotttavern.com | www.scoutandscholar.com
… pick up coffee and breakfast on the go at Fresh. It's a cool, hipster-esque coffee shop that wouldn't be out of place in Brooklyn, New York. www.freshcoffeebardstown.com
Don't…

… miss Oscar Getz Museum of Whiskey History, a good starting point to imbibe the history of American Whiskey from its founding, through prohibition, right up until its boom in the 1960s. www.oscargetzwhiskeymuseum.com
… drive? Don't worry! Mint Julep tours offer luxury transportation and knowledgeable guides to help with your Bourbon Trail journey. www.mintjuleptours.com
… forget to step out of your comfort zone; sometimes the quirky things make a holiday. Like at the Abbey of Gethsemani, somewhere that was never going to be at the top of my list of stops, but the order of Trappist monks founded in the mid-1800s here opens its doors to spirituality (and silence) seekers. Drop-in visitors should indulge in decadent bourbon fruitcake. Nothing quite like it.
The inside track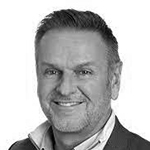 Jeff Crowe is Director of Kentucky experiences at Heaven Hill Distillery in Bardstown and oversees their visitor experience programmes both on campus at Heaven Hill and also at the Evan Williams experience in the capital of Louisville. www.heavenhilldistillery.com
Eat
There are plenty of places to eat in Bardstown, but if you want something different then take a long, scenic drive to London, Kentucky and dine at The Local Honey, a gorgeous small-town restaurant that boasts an incredibly welcoming atmosphere and the best 'Eggs in Southern Purgatory' dish for brunch.
Shop
Head to the original Bardstown Farmer's Market, or any farmer's market anywhere in the state. I advocate buying from locals who support locals. They sell great souvenirs, but also you'll find beautiful, freshly cut flowers, vegetables and there's always some live music. It's great value so you won't be spending a pretty penny either.
Forage
Between March and May, you can go out foraging and find some delicious, wild (and highly sought-after) Morel mushrooms here in the area, although if you're a keen mushroom picker, you may have better luck further east in the state.