After stints in Madrid, Barcelona and Paris, Esteban Mercer Palou decided to return to his home of Mallorca and reap the benefits of the island's Mediterranean flavour. Here, he tells us all about it.
I'm Mallorcan born and bred and proud of it. So were my ancestors for generations. I also consider myself a typical Mallorcan and with every day that passes I seem to become ever more so.
I was born in a beautiful town in the north of the island called Pollença – the cradle of artists, aristocrats and people of good living. It was a multicultural community, but it was also very conservative. I grew up between those two worlds – on the one hand, it was a cosmopolitan environment and on the other, it was also quite a small-minded town, which can be good or bad, depending on how you look at it.
I never thought I'd end up living and working in Mallorca, to be honest. It was only after living in Barcelona and Madrid and getting to know Paris and the fashion world as a designer and having a lot of fun in the 1980s and 90s that I decided to return home to my island to rethink my life. I was a little lost and suddenly I rediscovered Mallorca. It kind of found me, I guess.
The island is a paradise, a unique place in the Mediterranean, with a wonderful culture of good living. And as well as the landscape and the climate, I like the people. Mallorca today is a small universe of peace in the world, a tolerant, modern place, even though some may say it still holds conservative values.
I really like living in the centre of Palma, because it's beautiful and is now so full of life, shops, restaurants and art galleries. It has everything a major Spanish city has, but at a completely different and much more relaxed pace – island time. I also like the mountains and the sea. Mallorca is so very varied like that – the landscape changes completely in just a kilometre. But, without a doubt, my favourite place in the entire world is Cala San Vicente, in Pollença. It's paradise on earth.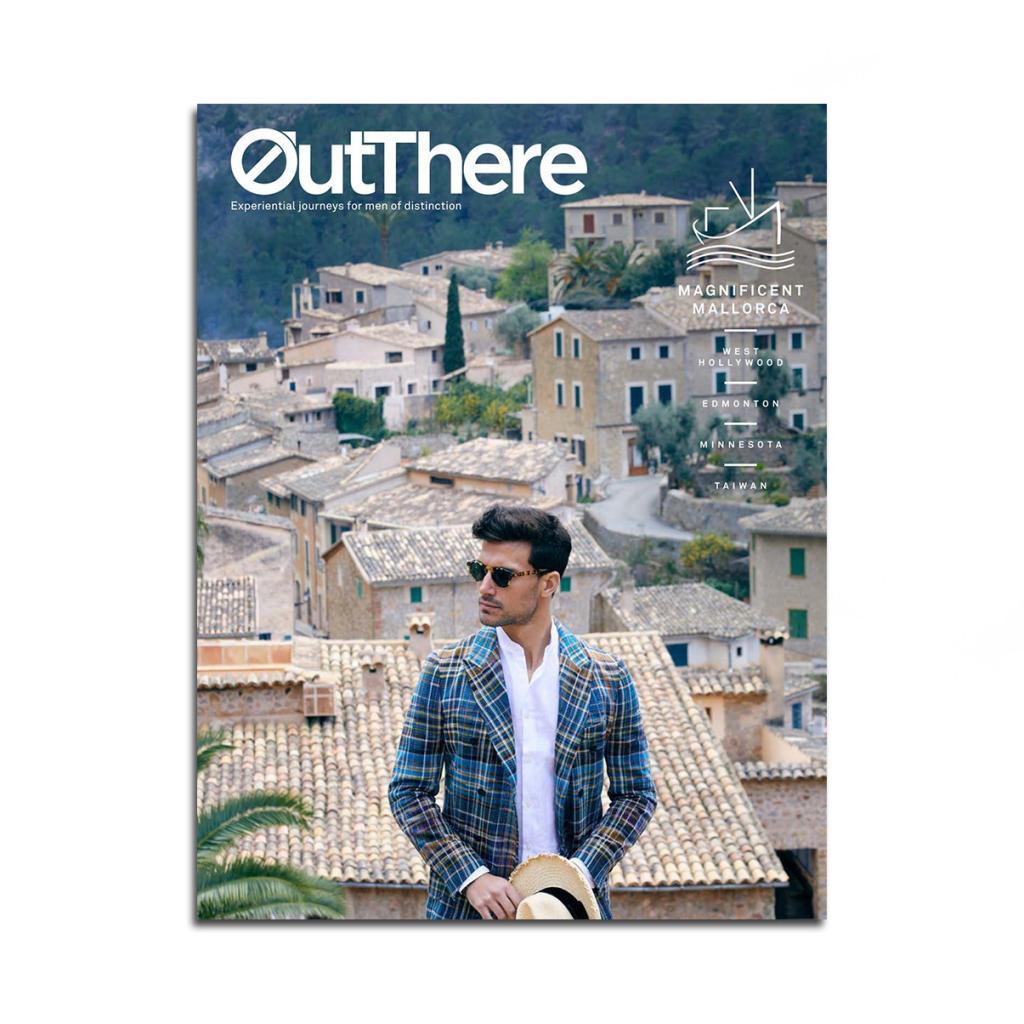 Mallorca has changed a lot. In some ways, for good and in others, not so positive. It's much richer economically than it ever used to be, though that doesn't always translate into happiness or beauty. But to give credit where it's due, it's certainly far more open, more tolerant, more Western than when I was growing up here. Mallorca today is like a mini-Manhattan – everyone is very close to each other, but they get along well.
My life in Mallorca is always busy and changes a lot from summer to winter. I like to participate in the social life of the island and receive friends from around the world. I enjoy being a host and showing it off because I love it. But there are times when I want to relax, so I lock myself indoors and watch funny movies or romantic mini-series. I'm corny like that.
Mallorca inspires me so deeply. Everything that is beautiful interests me – be it nature, fashion, art or food – and Mallorca has plenty of all of this.
I've always lived outside the closet, so if someone hasn't liked my sexual orientation, it's their problem, not mine. I made my choice very young, I've always been clear cut about it and have never repented or felt bad for being as I am. I love my life, I like my world, I love my friends, I love being gay. The people of the LGBT+ community today get to know each other through social networks rather than in their local environment and this has made it easier to meet people – although I have to add that I've had the same partner for 19 years and don't go out and do what I used to in my youth. I am fortunate to have a loving, respectful relationship.
As for the future, I hope to continue just as I am – and not get fat in the process. I have some new work projects that I want to move forward. Plus, I want to continue travelling around the world and be more or less happy with those I love. The truth is that my life is very full. I don't stop that often to think about the future – which surprises me.
www.lanatabyesteban.com | @estebanmercer
Photography courtesy of Fundación Juan March and Esteban Mercer Palou