Through his role at the stunning Belmond La Residencia, Jaime Trias shakes hands with the most discerning of travellers visiting Mallorca today. We were all ear when he sat down to tell us about the island's past, presence and future.
As an LGBT+ person, Mallorca is a surprisingly great place to live. Even though it's a small island, the people here are actually very open-minded and it really hasn't been an issue at all. I think you could face far greater challenges in the big Spanish cities than you'll ever find in Mallorca.
The great change came in 2005 when President Zapatero approved equal rights for LGBT+ people to marry and adopt children. Those against the law made a lot of noise initially, particularly when it came to adoption, but not anymore. It seems like the norm – now, everyone has a friend who's married or knows someone that's had children. Fortunately, Spain is very progressive compared with other countries.
I was born in Sóller – a coastal town close to where I work in Deià, the island's second-biggest populated area. Still, small-town life wasn't for me, so I uprooted myself and moved just a few hours away to 'cosmopolitan' Palma when I was 23. Since I got my degree in tourism, I've been at Belmond La Residencia. In the winter, I used to work on the mainland or in the UK or Germany, but in the summer I was always drawn back to gorgeous Mallorca – I missed my beautiful island. Today, I get to work at the best luxury hotel here all year round and I'm content with life – it's a peaceful but far-from-quiet existence.
I live in the centre of Palma, in a lovely flat with sea views. It's a magical city, where stories of Romans, Jews, Muslims and Christians merge together to create a melting pot that's so interesting and charming. I love walking around, taking in the beauty of the streets and all the little nooks and crannies. In some places, time has stood still, but others are very much a city of today – authentic, but forward-looking and -thinking.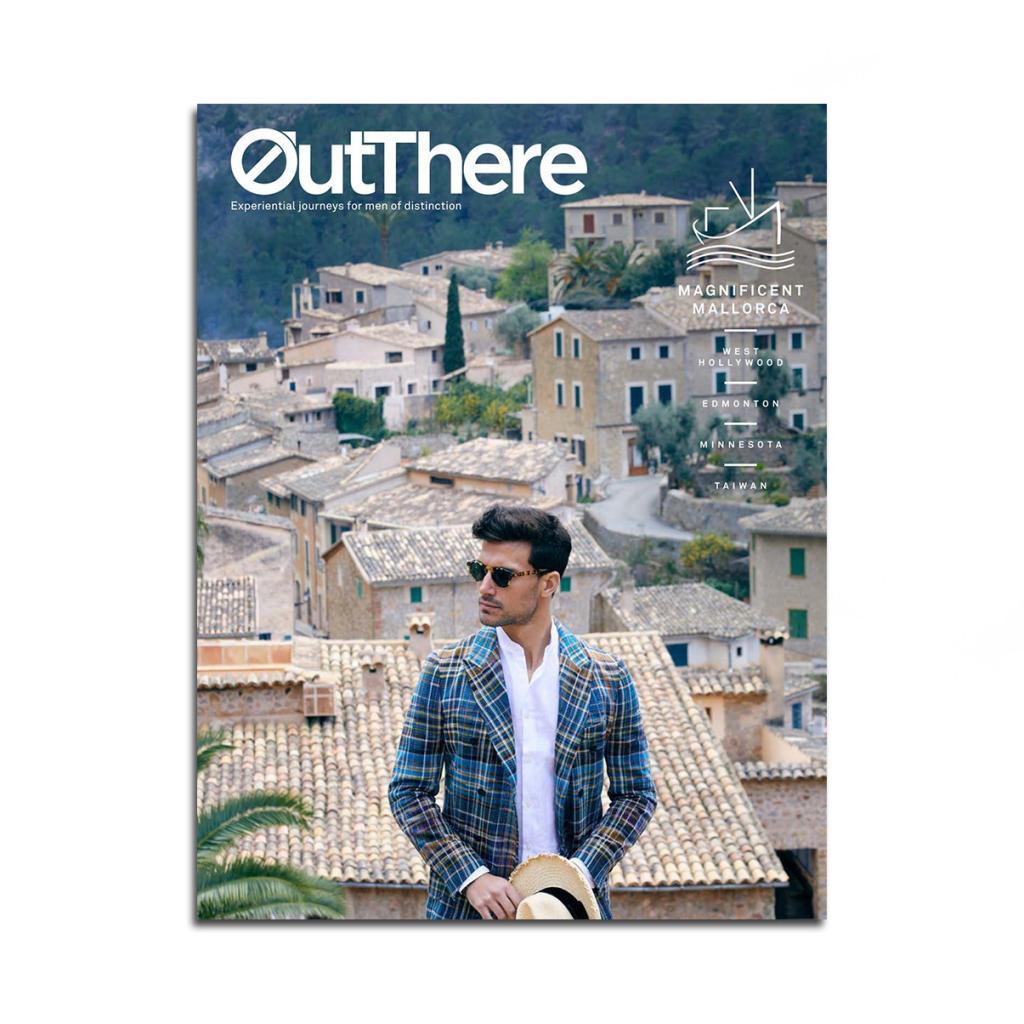 In my free time, I enjoy hanging out with friends, going to the gym and cooking. I have a friend who has a little boat and in the summer we spend the whole day on board – swimming, eating, drinking and enjoying the fabulous island life. It's never lonely – and meeting gay people is easy, especially in the summer when tourists are in town.
I particularly love the north coast. The beautiful sheer-sided mountains and agricultural terraces were awarded UNESCO World Heritage Site status in 2011. I fall in love with villages like Valldemossa, Fornalutx, Deià and my own town of Sóller over and over again. It's funny that I say that now – as a teenager I spent my days plotting my exit. Now, I'm in love with it.
I like driving and the winding mountain roads are perfect for that. From Deià, I head to Cap de Formentor for the best coastline views or to Puerto de Valldemossa, where the sunsets are the most magnificent on the island, not least because it's quiet – even in summer, there's usually no one there. I take a bottle of cava and sit and enjoy the colours in the sky until it gets dark.
In the past 10 years, Mallorca has been positioning itself firmly in the luxury sector. So many beautiful hotels have opened, especially in Palma, but also in some unique locations around the island. I love it when they convert old mansions into gorgeous hotels, as it preserves the authenticity. And authenticity is key to this market – it's what luxury travellers are looking for; that and local experiences. The people who work in tourism on the island are all for it. It reignites our passion and takes luxury to an even higher level, as we're determined to show off our unique Mallorcan hospitality.
I enjoy myself so much in this industry. I'm 43 now and have been at La Residencia for 22 years. I'm currently Front Office Manager, but one day I hope to become a general manager somewhere. 'General manager Jaime Trias' – that has a ring to it. But, we'll see. All I really want to do is make visitors to the island happy.
Photography courtesy of Jaime Trias