The gorgeous hillside village of Deià is the best-kept secret of those in the know: high in the mountains, sophisticated beyond belief and a far cry from the package holidayers.
This exceptional property in the Belmond portfolio is set among a smattering of Deià's rustic but beautiful stonework houses. Looking out west to sunset splendour and nestled among lemon and olive trees, like something straight out of a Mallorcan dream, are the 16th-century buildings that make up the resort. Completing the luxury property are a sun-soaked posing pool and newer hillside suites in immaculate gardens bursting with vibrant colour.
Our suite blended into this visual story perfectly. Terracotta floors, antique rugs, imposing wooden beds and a lack of regularity all added to the character. A little plunge pool was a contemporary complement to its countryside charm and everything offered a means of escape from the fast pace of city life, but without compromising on facilities.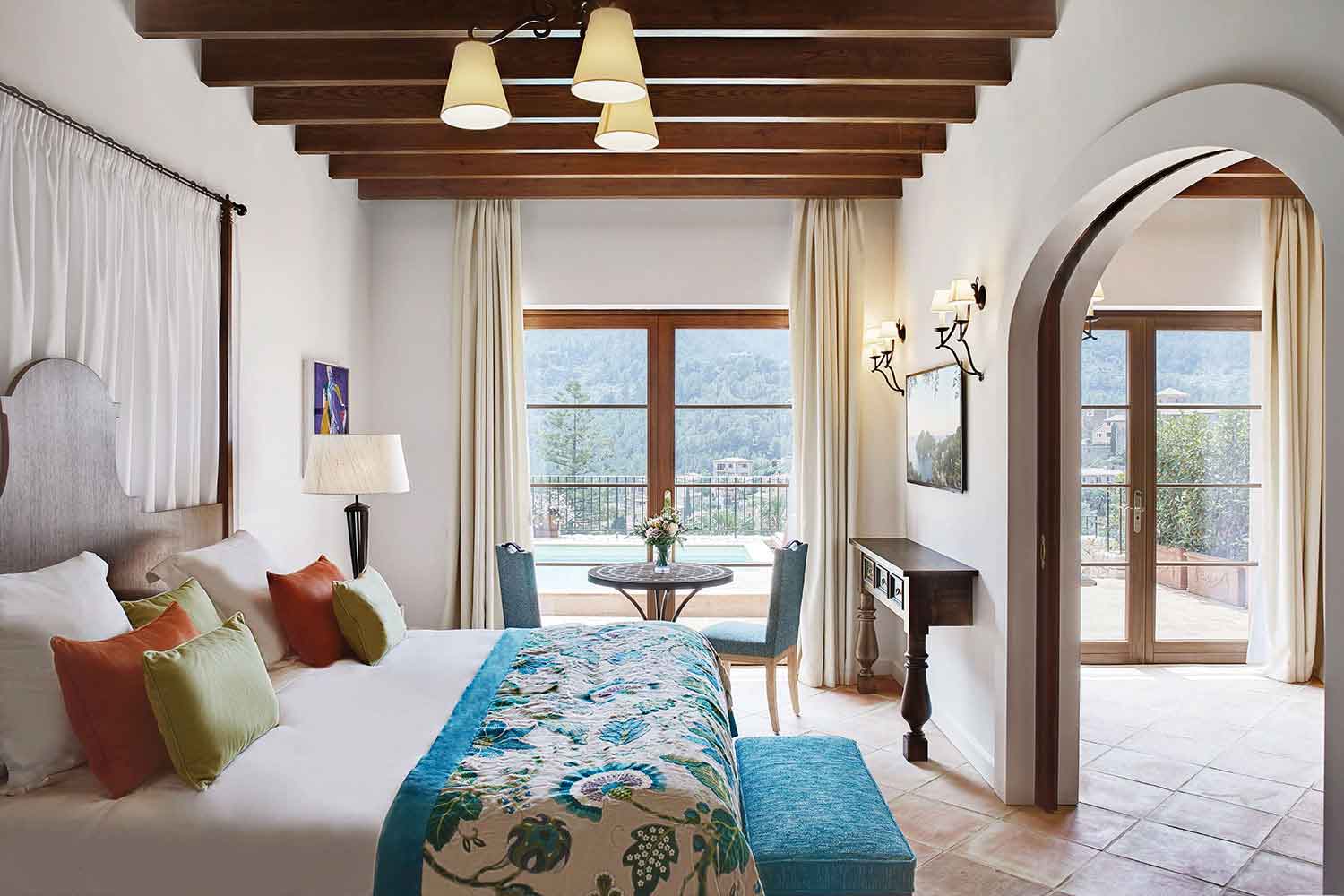 In this agricultural setting, we knew the food would be good and El Olivo, the property's restaurant, certainly lived up to expectations. But our most memorable meal was a picnic at the end of one of La Residencia's experiential activities – a tour of the surrounding countryside and rugged terrain with the hotel's own herd of donkeys. Passing a farmstead, we turned a corner to find that a table of ham and cheeses, as well as other local treats – fresh lemonade, a wonderful tomato salad and some delicious wine – awaited us. We dipped homemade bread into olive oil produced from the very tree we were sitting under. Bliss.
If this idyll doesn't suit, the hotel has many other experiential activities on offer, from art walks and classes, to mountain trekking and discovering the neighbouring village of Sóller.
Son Canals, 07179 Deià, Mallorca, Spain