Uwern Jong stumbles upon something he least expected in Thailand's rolling Hua Hin Hills.
I'm one of the most open-minded people I know – yet I find the concept of wine production in Thailand somewhat strange. Everything points at the impossible – from the heat to the humidity and not to mention a monsoon for three months of the year.
It turns out that Thailand is part of a new wave of 'new latitude' wine production. A world away from the confines and conservatism of 'old world' wine producers, Thai wine is a rapidly growing, increasingly well respected and awarded industry.
Whilst grapes have actually played an interesting role in Thai history ever since King Louis XIV of France sent wine and grape cuttings to the King of Siam in the 17th century, the acreage of vineyards I saw before me is a relatively new phenomenon.
Tucked away in a breezy valley close to the Myanmar border, I found myself strangely displaced, in the home to Monsoon Valley wines. The elephants set in this backdrop make a magical photograph and although they are of little use for much else at Hua Hin Hills, they transform the rows of vines from something Western to something that's exotically Thailand.
The 'Thai wine industry' is made up of a really diverse group of people. Apart from the foreign knowledge, like that of Kathrin Puff in the case of Monsoon Valley; the local figureheads include a former deputy Prime Minister, tycoons in property and mining and most famously, the inventor of Red Bull, Chaleo Yoovidhya. Starting with wine coolers, Yoovidhya takes the honor of being the man to introduce wine to the burgeoning Thai middle classes.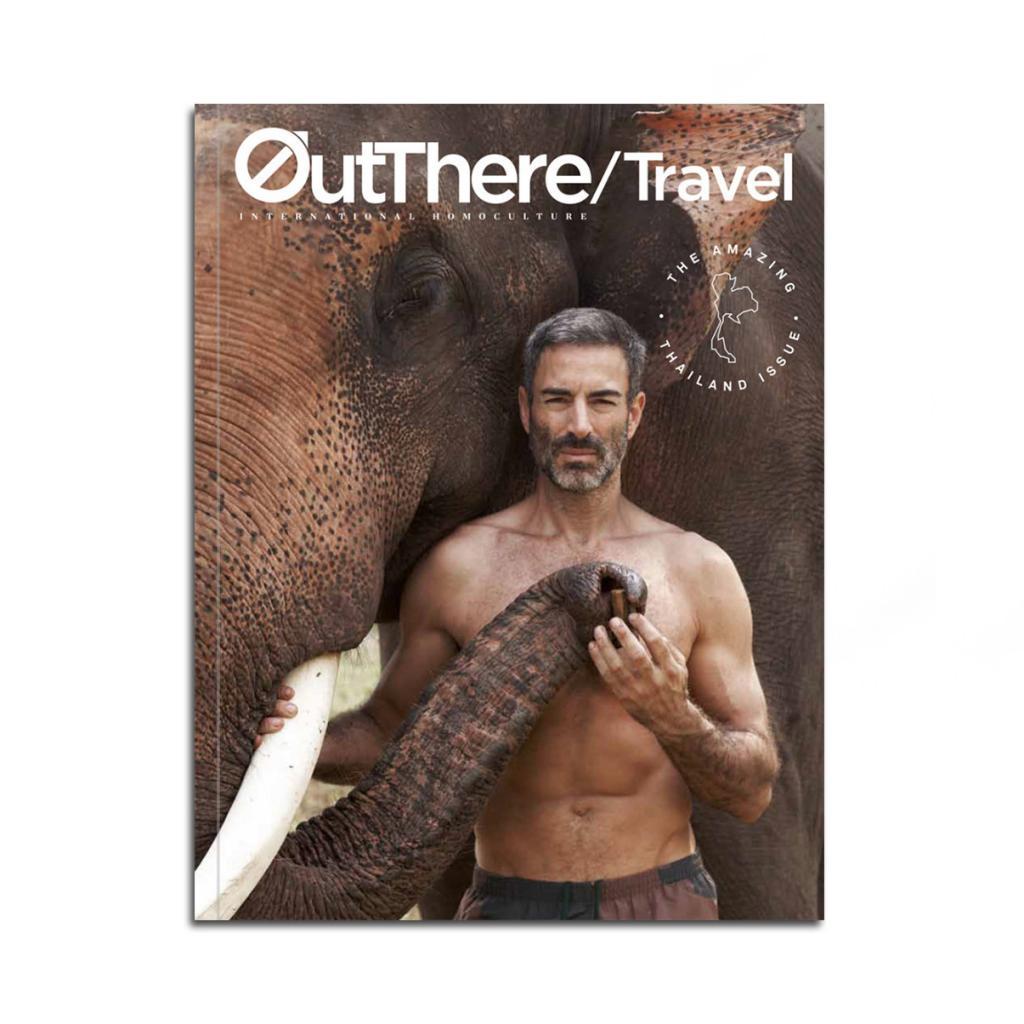 But whilst wine isn't ever going to be Thailand's biggest export, tourism around it certainly is. I can't help but think that one eye was fixed firmly on this. Clearly, Thai vintners took lessons from Napa Valley and Sonoma, knowing that there is money to be made from cellar-door tourism. It turns out that all of Thailand's nine vineyards are located (conveniently, don't you think?) within three hours drive from Bangkok, yet it isn't agriculturally the best location in the country for wine-growing.
All credit to Ms. Puff. Together with her local winemaking team and viticulturist experts, she has developed a dozen distinct wines made specifically to complement the complex flavors in Thai food. The Sala Bar and Bistro, designed by British architect Norman Foster, offers an excellent range of authentic Thai Tapas (yes, you read correctly), each paired with a carefully chosen wine.
An outstanding combination for me was their Cuvée de Siam Blanc 2009 (reminiscent of a white Burgundy) made from Chenin Blanc and Colombard grapes served with Poo Phad Pong Garee (a robust Thai crab curry). For a stand-alone red their limited edition Cuvée de Siam Rouge 2008 (a blend of Shiraz and Sangiovese) aged for 18 months in French oak barrels, confidentially held its own. Both sport beautifully labels by leading Thai artist Thawan Duchanee. The real find however was their Brut Blanc de Blanc – a very decent Champagne in all but name.
So, I propose a toast to Thai wine – a very pleasant discovery for me. All I need to know now is whether drunk-driving my elephant will land me in hot water.
Uwern's trip to the Thai Winelands was courtesy of Hua Hin Hills, home to the award-winning Monsoon Valley Wines.
Get out there
Do…
… visit Hua Hin Hills during their monthly food and wine fests.
… check out the unique pavilion by the train station, the royal waiting room of King Rama VI.
… visit in September for the King's Cup Elephant charity polo match at the Anantara.
Don't…
… miss the magnificent The Barai spa in Hua Hin.
… rely solely on trains. The quickest way between Hua Hin and Bangkok is by road.
… forget to check out www.itsinhuahin.com for the best of Hua Hin & Cha Am.